Kaye Morales does it again. For this year's Panasonic Manila Fashion Festival, the designer was able to prove that streetwear can always be redefined. And her latest collection suggests that streetwear could be more than just the usual binary of rebellious or tongue-in-cheek. Rebirth hits the sweet spot in between those two poles—it's streetwear given new life.
Every model on the runway seemed like he or she entered flames of streetwear 'rebirth' and walked out without a scratch—looking more fierce than ever. Why so? The whole collection seemed like armor-like garb, but instead of the top-of-mind use of tough fabrics and metallics, the designer played to her strengths and mixed various fabrics to create structured and flowy silhouettes—like a warrior playing with volcanic lava. Instead of the typical somber streetwear hues, Kaye Morales played it up and opted for rich, fiery hues in crimson reds and canary yellows, all neutralized with her go-to fabrics: denim and leather.
ADVERTISEMENT - CONTINUE READING BELOW
This new breed of streetwear warrior isn't afraid of texture and layering! Case in point: one outfit features a work jacket with rainbow sequined sleeves matched with sky-high patent leather boots. PVC leather was punctuated with plenty of zippers. Snakeskin abounded and so was dyed marble-like denim. All this was topped off with cool hardware—from rivulets, harnesses, and even gold python headbands and bracelets. It was a harmonious battle of street sensibility and feminine glamour. And it worked.
CONTINUE READING BELOW
Recommended Videos
People will say that the piece de resistance was the final look (the fallen fire angel with golden wings), but one look that definitely embodied the designer's signature adventurous aesthetic would be the red shirt and pants combo in the "Reborn" print accented with a harness and cinched with what seemed like deconstructed denim pants. The best part? Mismatched leather boots...because this breed of streetwear warrior says that anything goes.
ADVERTISEMENT - CONTINUE READING BELOW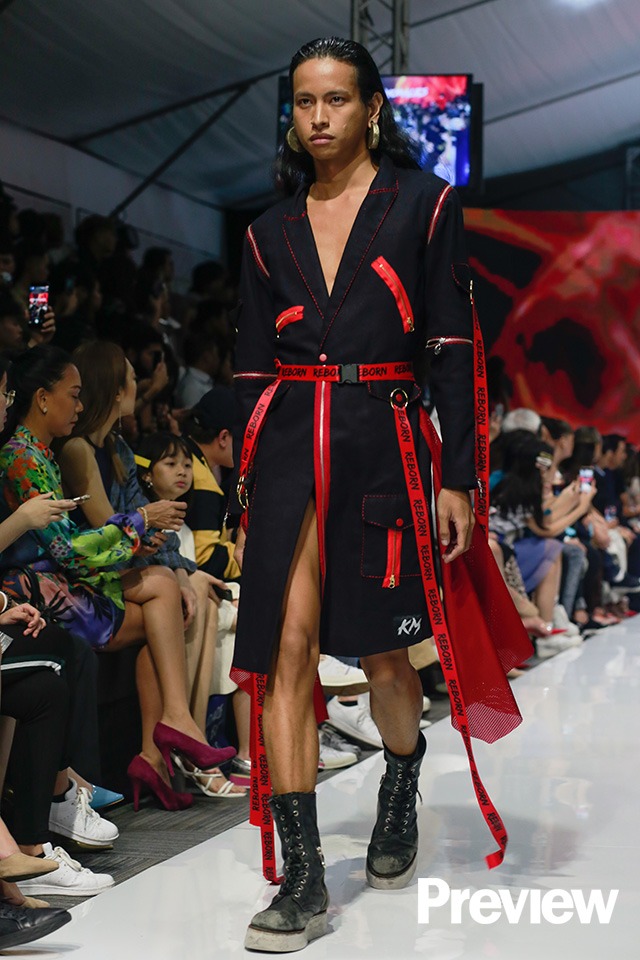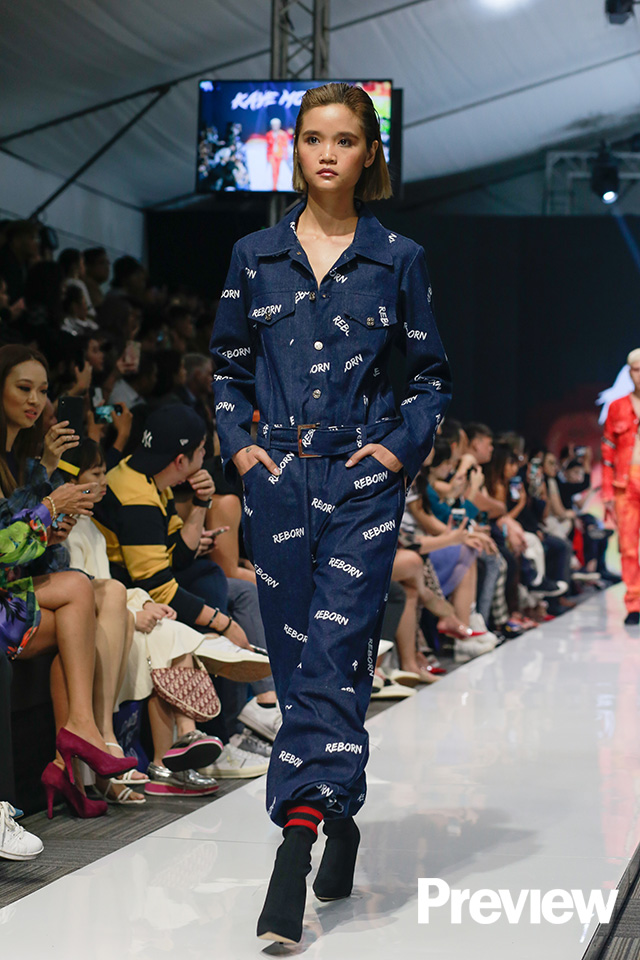 ADVERTISEMENT - CONTINUE READING BELOW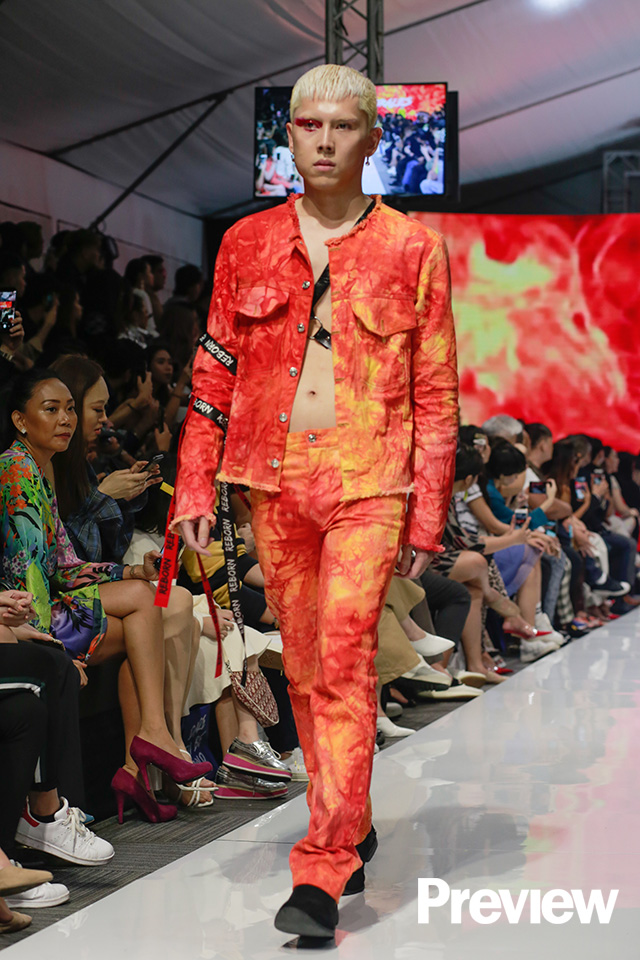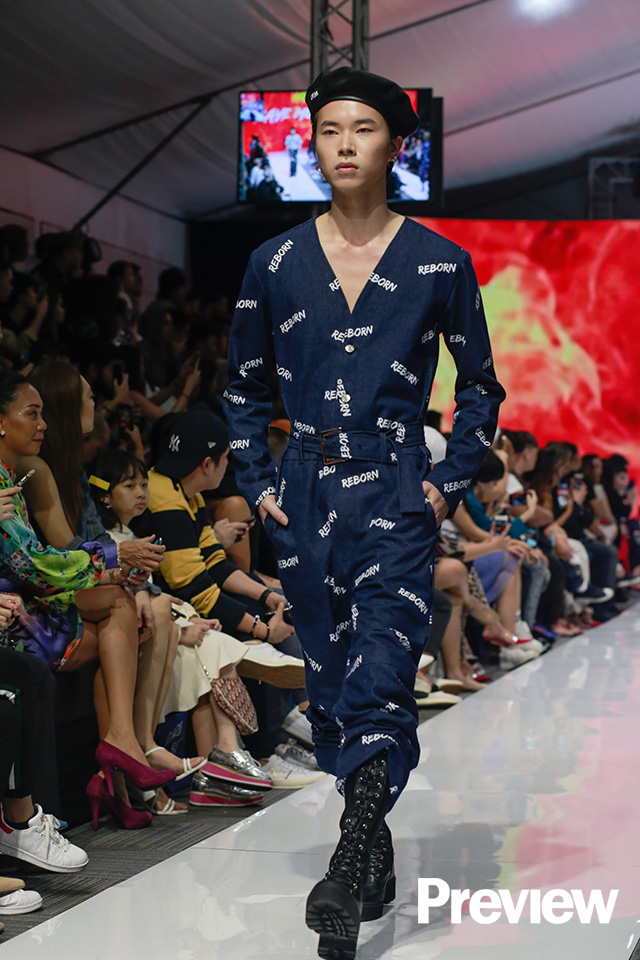 ADVERTISEMENT - CONTINUE READING BELOW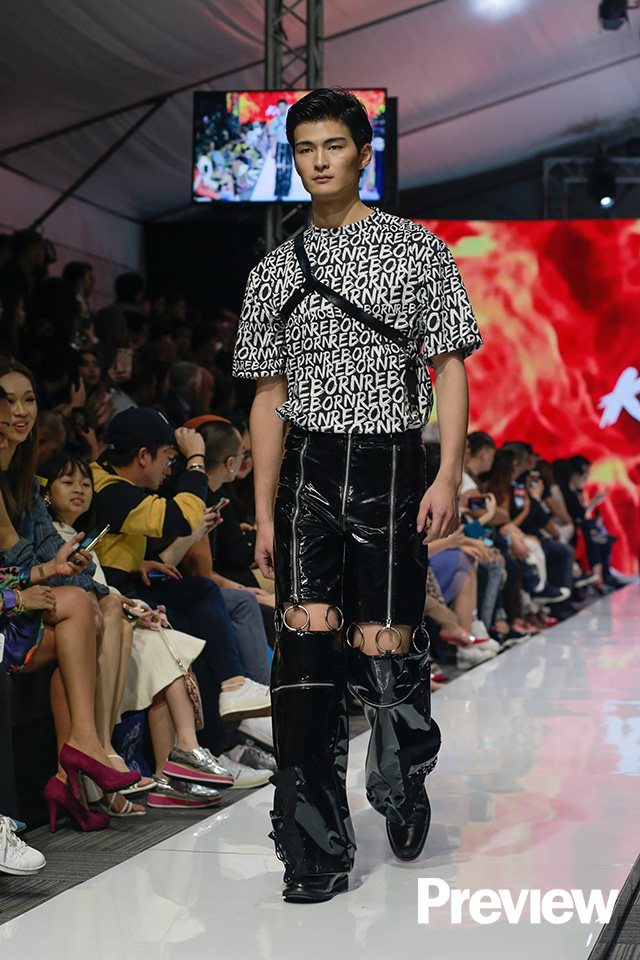 ADVERTISEMENT - CONTINUE READING BELOW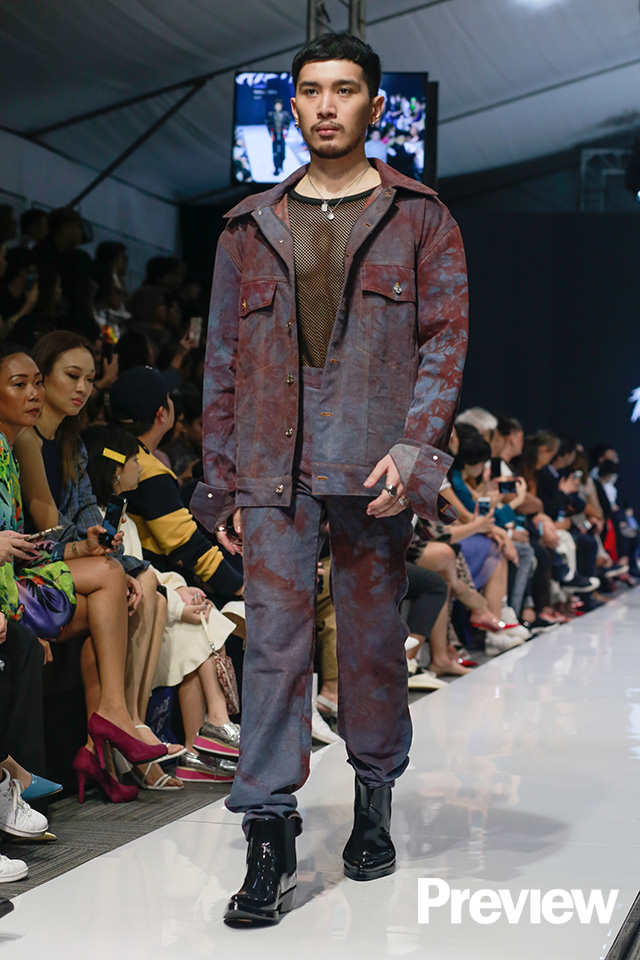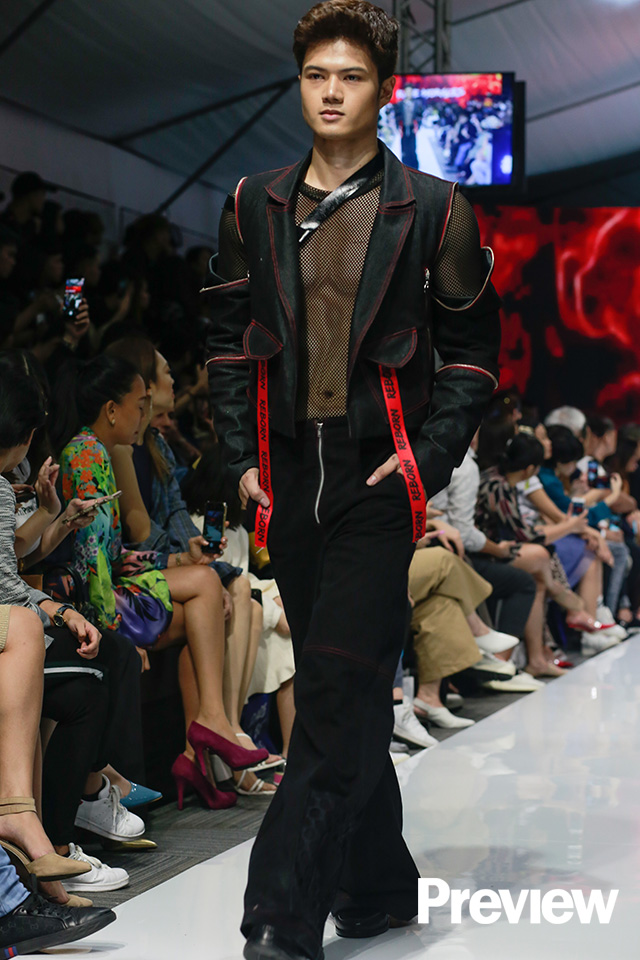 ADVERTISEMENT - CONTINUE READING BELOW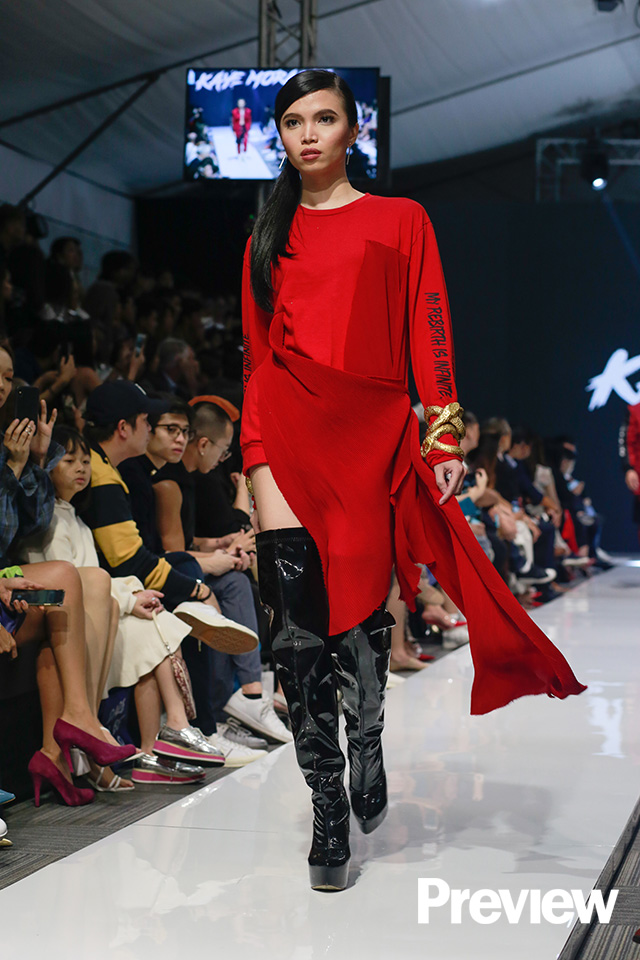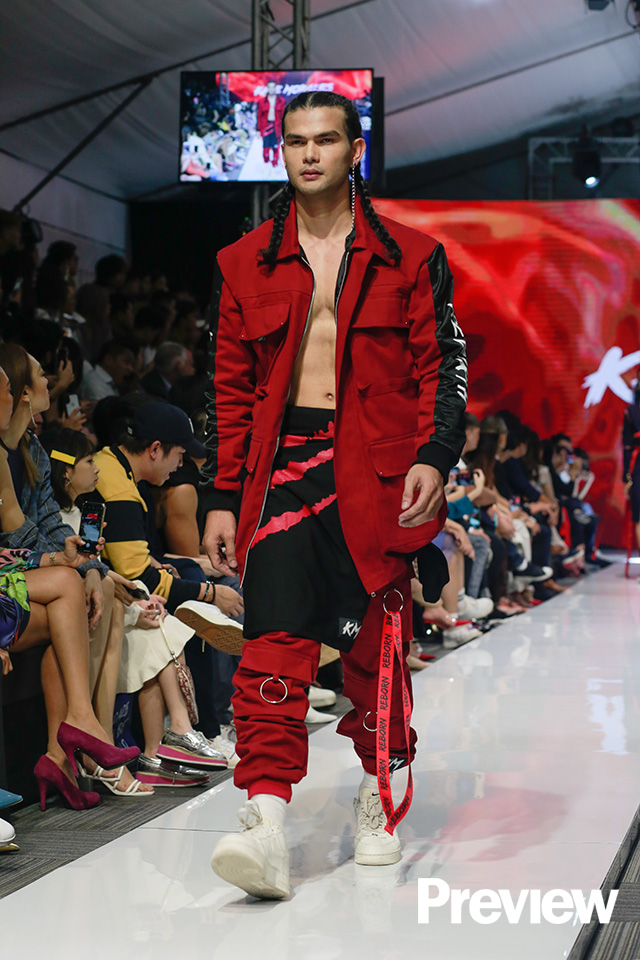 ADVERTISEMENT - CONTINUE READING BELOW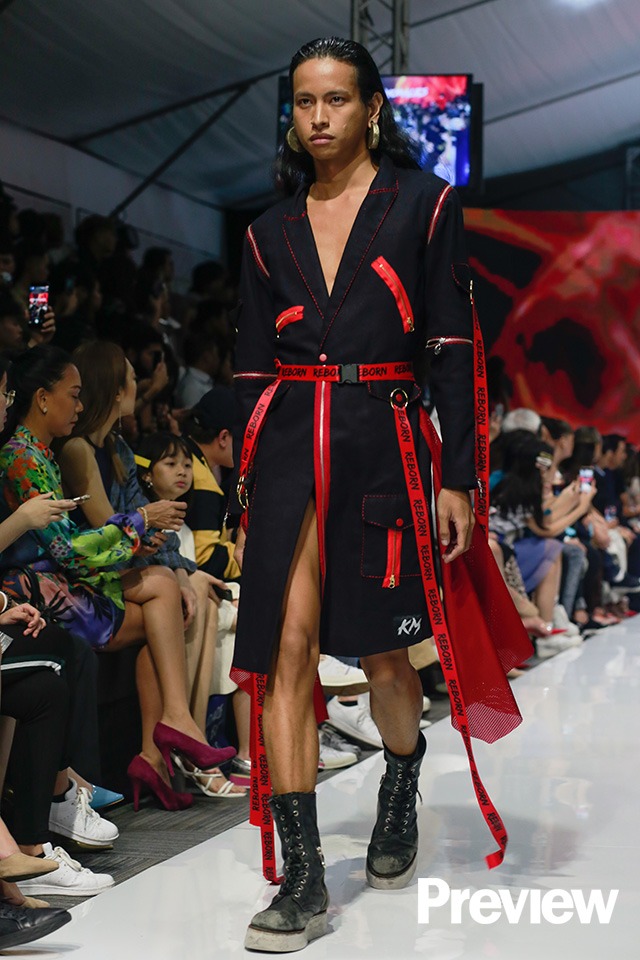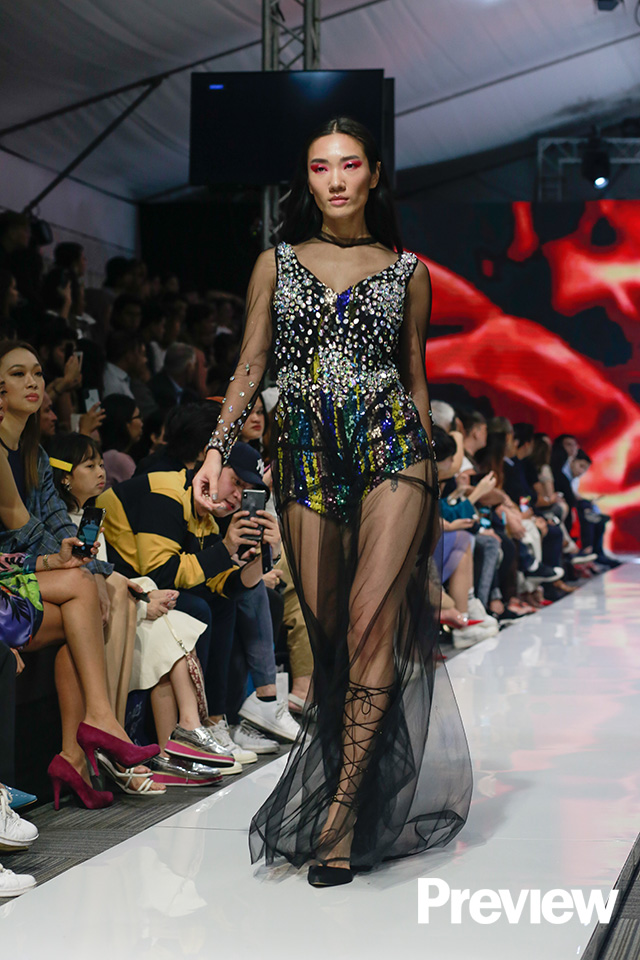 ADVERTISEMENT - CONTINUE READING BELOW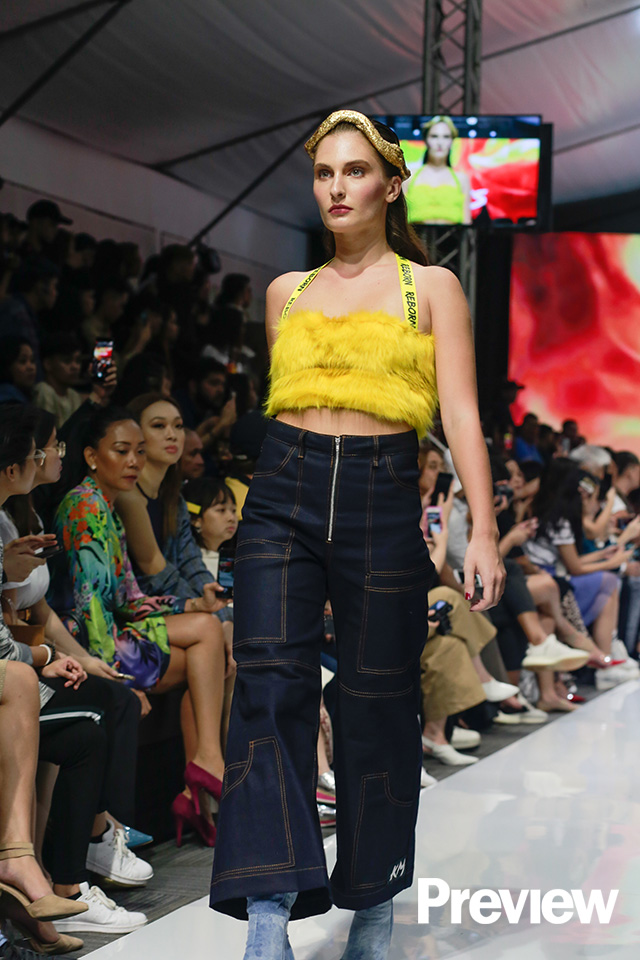 ADVERTISEMENT - CONTINUE READING BELOW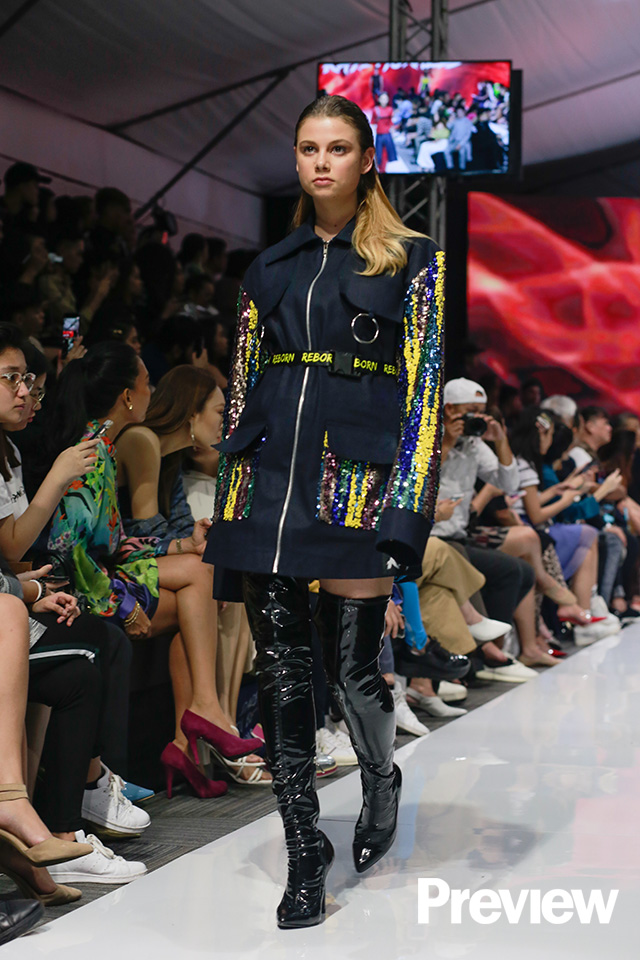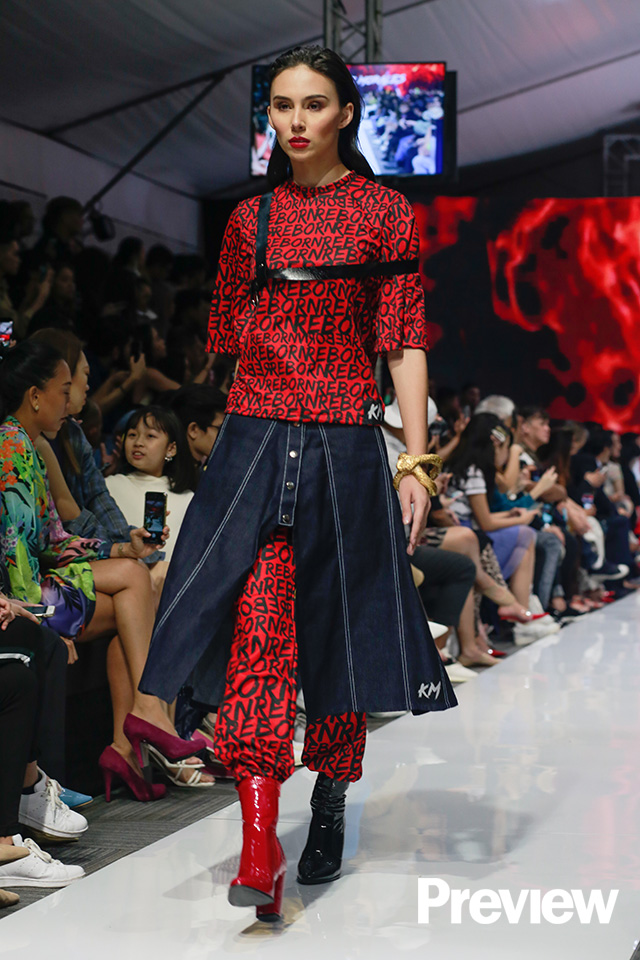 ADVERTISEMENT - CONTINUE READING BELOW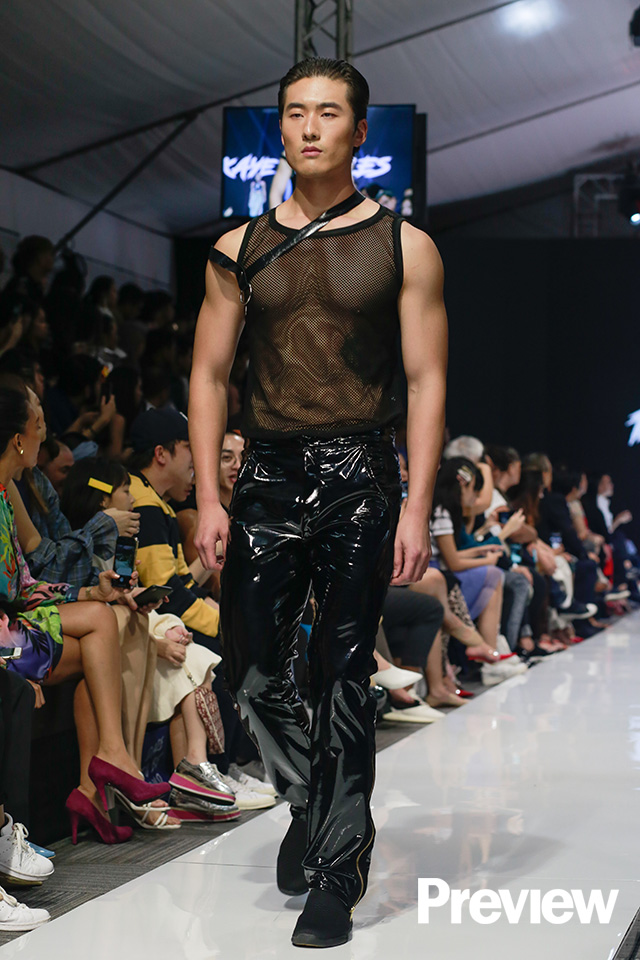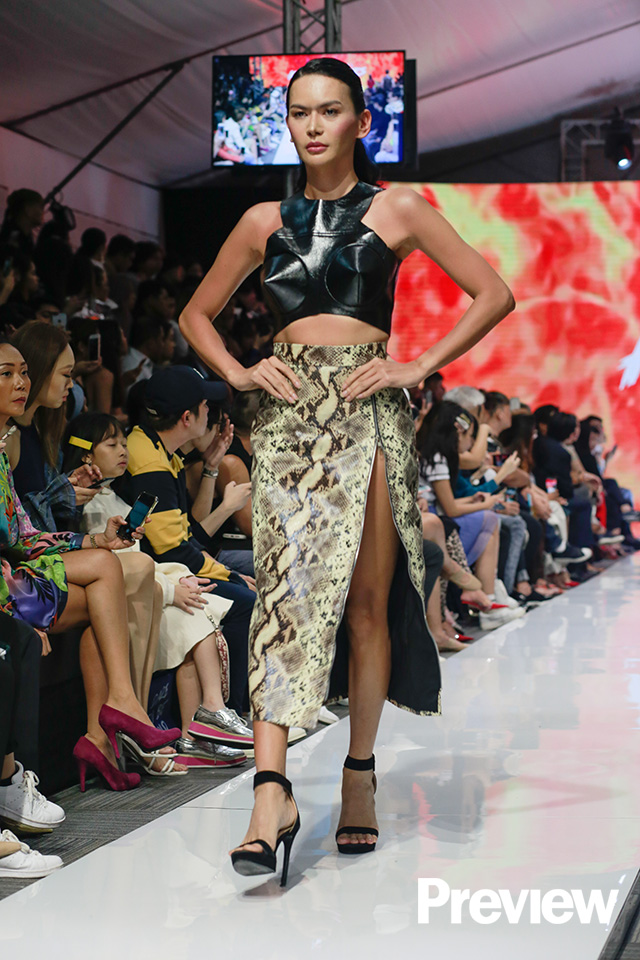 ADVERTISEMENT - CONTINUE READING BELOW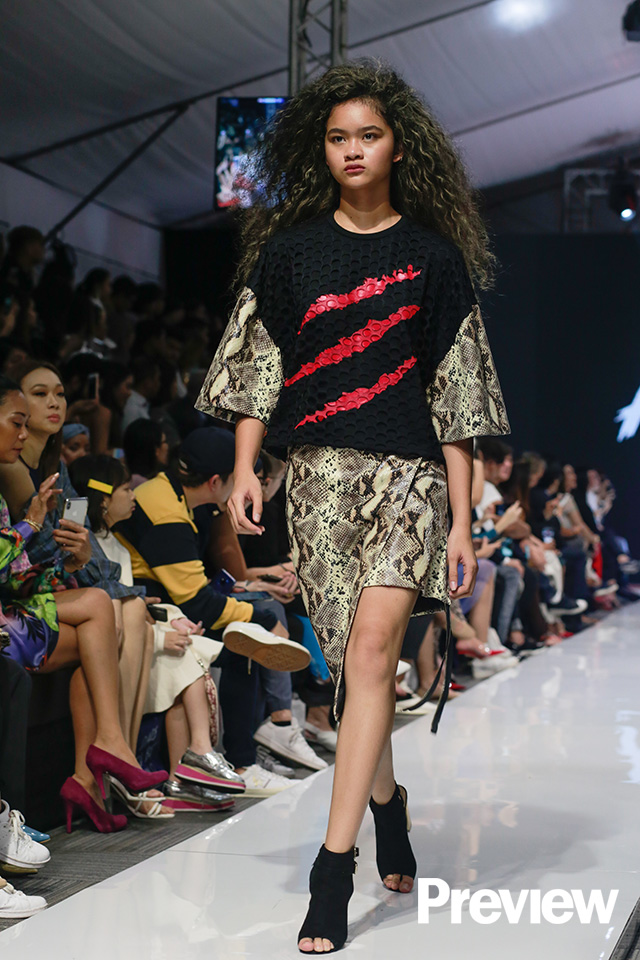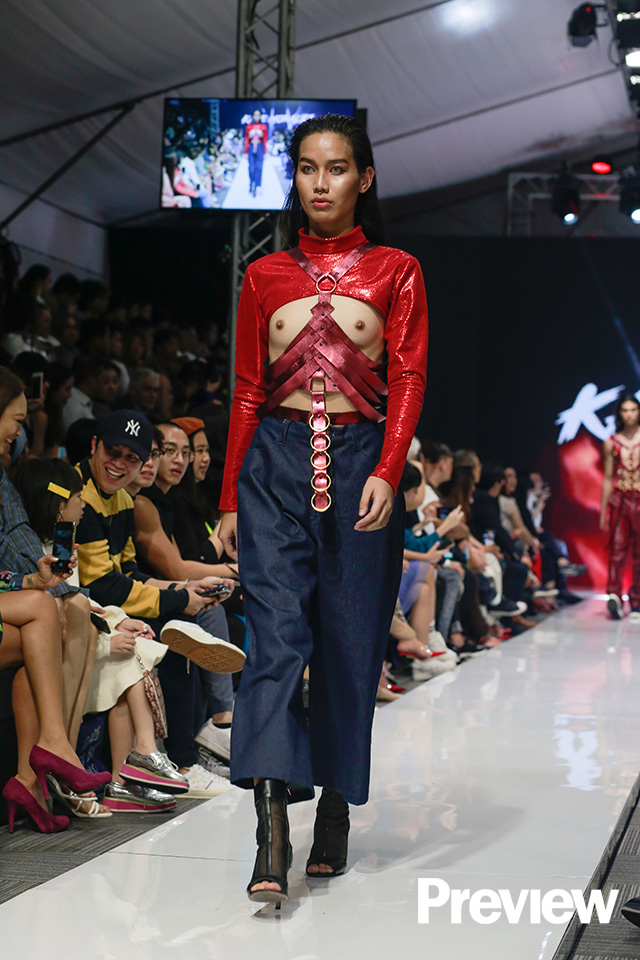 ADVERTISEMENT - CONTINUE READING BELOW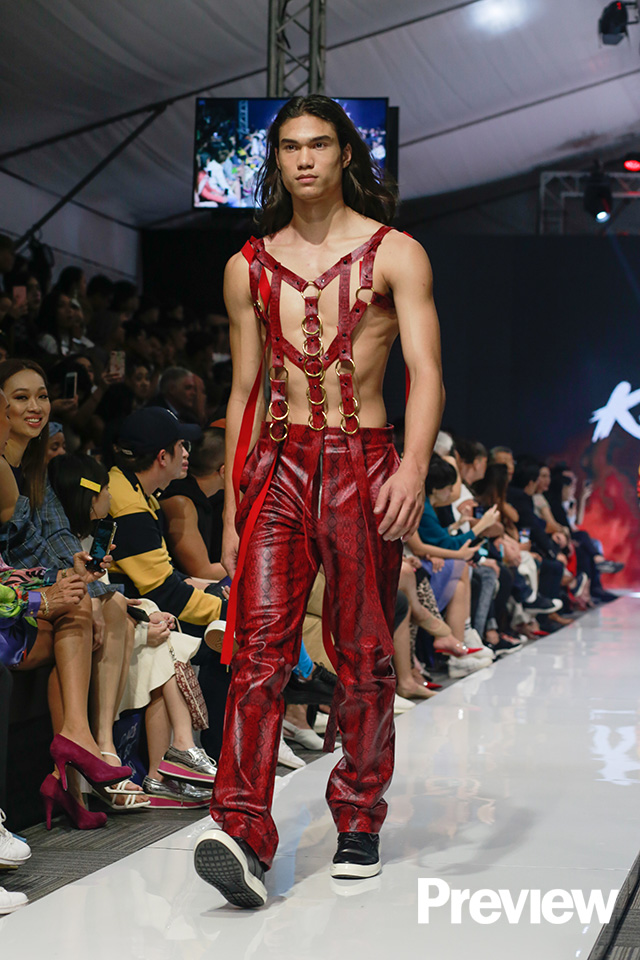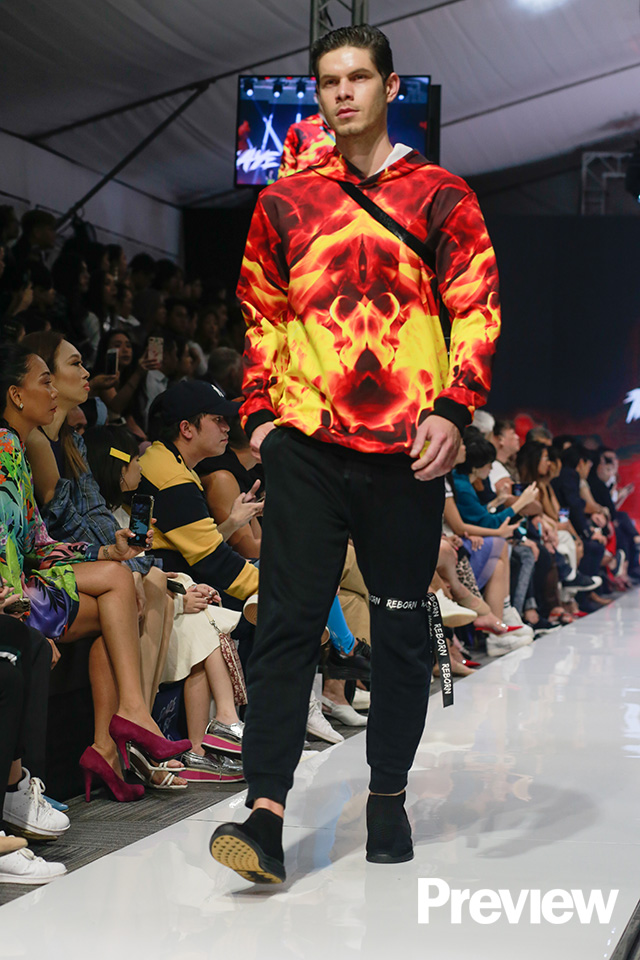 ADVERTISEMENT - CONTINUE READING BELOW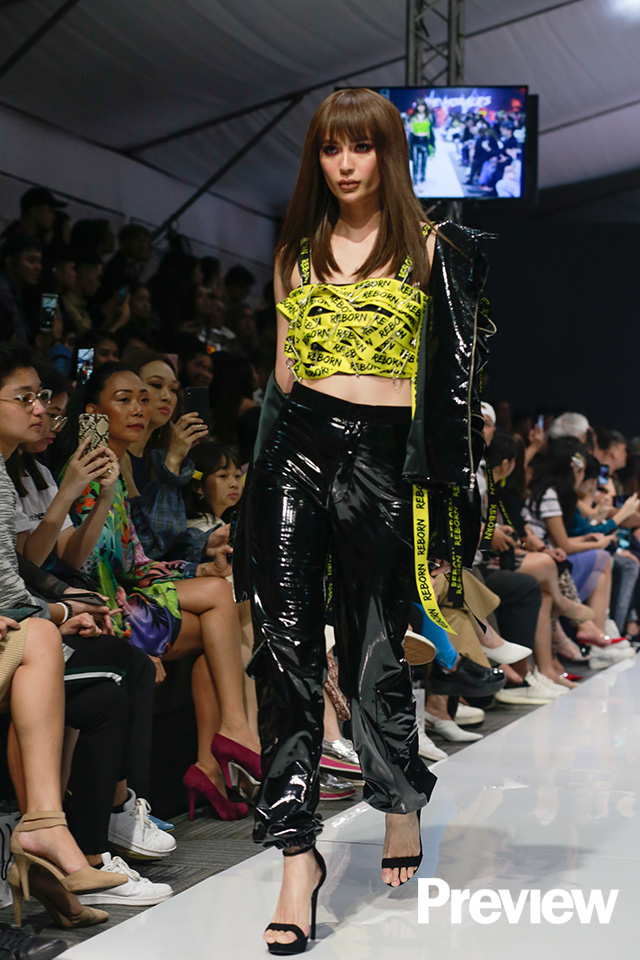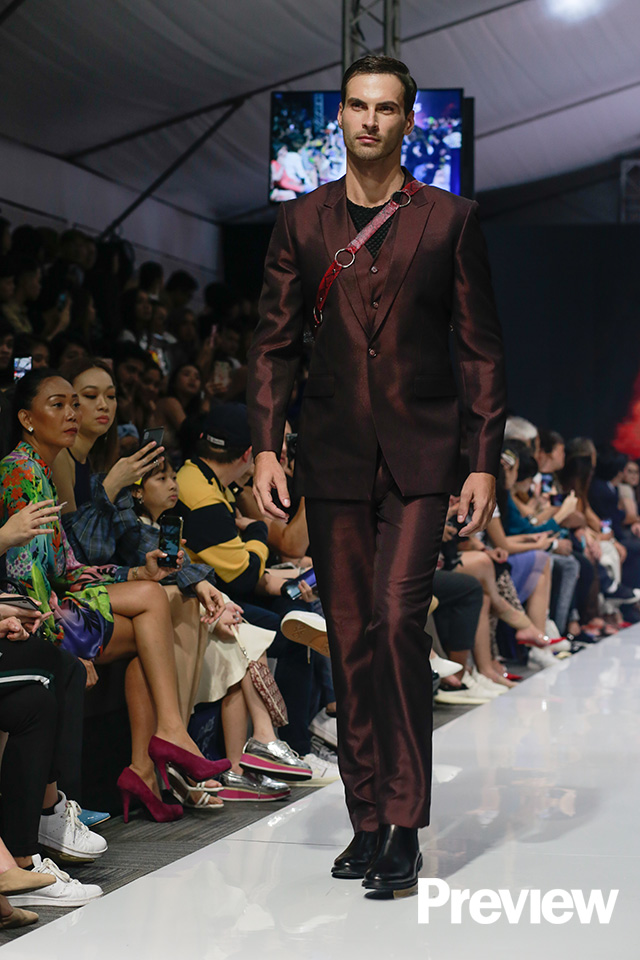 ADVERTISEMENT - CONTINUE READING BELOW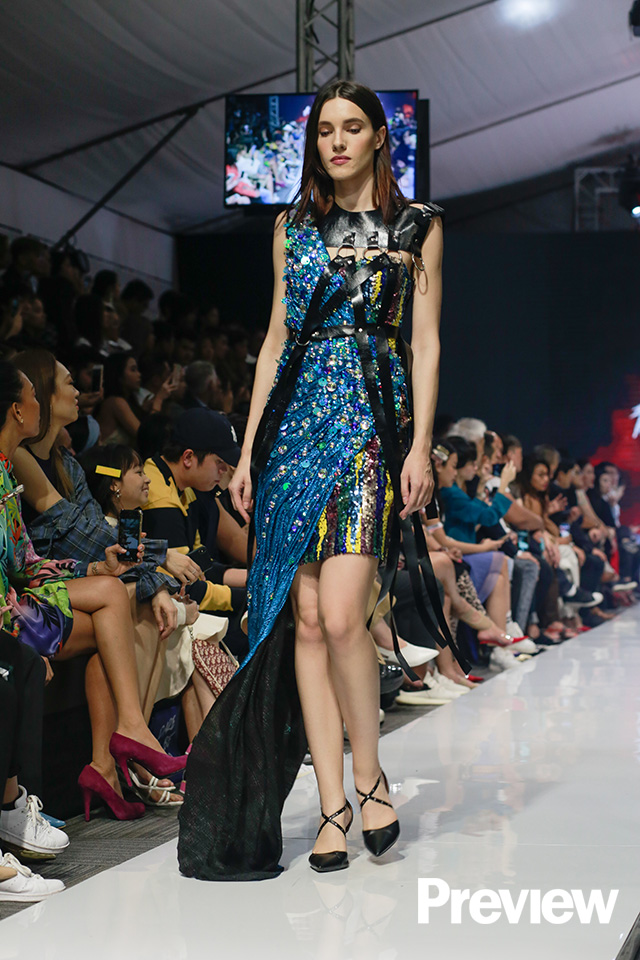 Top Articles from Preview.ph