Designer Kaye Morales narrates the story behind her latest collection, Melancholia, through an open letter. Read on!
--
Dear Reader,
Beautiful sadness.
I can only do what I know. I can only create from what I feel.
And when sadness has taken hold of your heart and floods it, the only way to escape the drowning is to express it. Expression is a way to breathe whilst submerged in the ebbs and flow of sorrow.
I realize that the only way to defeat sadness is to embrace it, to let it envelop your being. If you don't want it to overwhelm, you have to befriend it. You must understand it and know its intricacies.
This is what I've come to know: Sadness is black. It is what is left when all the other colors are muted. It is the shade of emptiness when reflection dies.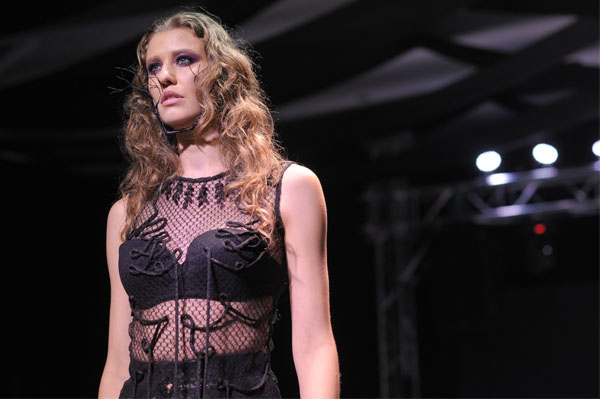 ADVERTISEMENT - CONTINUE READING BELOW
Sadness is a force and it comes in irregular insistent waves. It folds the fabric of your being into irregular shapes, pleated like a scar or crumpled like a wound. Sadness is both gentle and unrelenting; the texture is sometimes soothing, sometimes rough, but always on the edge of something desperate.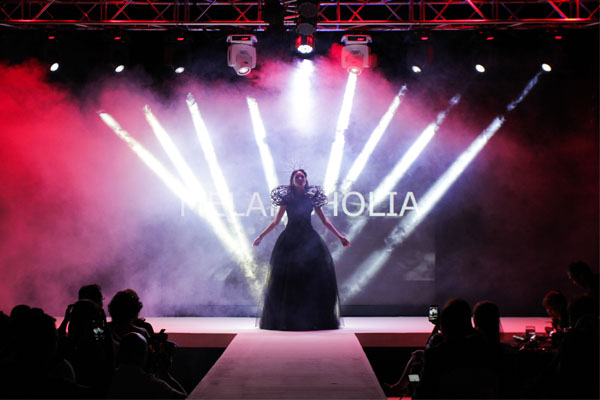 And when you have come to know sadness, it becomes pleasing. Sadness becomes a friend. It becomes alive. Thus, sadness becomes melancholia. Sadness becomes beautiful.
Love,
Kaye
Launch the photo gallery to browse through the collection.
Sroll down to see guests who attended her fashion show.
Herbert Custodio and friends
ADVERTISEMENT - CONTINUE READING BELOW
Franco Saycon, Francis Tolentino, and Kaye
Aira Ramhanifard, Kaye, and Libby Panaligan
ADVERTISEMENT - CONTINUE READING BELOW
Kaye with Happy Andrada
Olay Aninion, Kaye, and Mehdi Khoshi
John James Uy, Marvin Agustin, Rafael Rosel
ADVERTISEMENT - CONTINUE READING BELOW
Kris Reivaj,Ymardine Torio, Julia Quisimbing
Miguel Alomajan, Kim Barik, Mark Tamayo
Olay Aninion, Chez Gempez with Kaye, Franco Saycon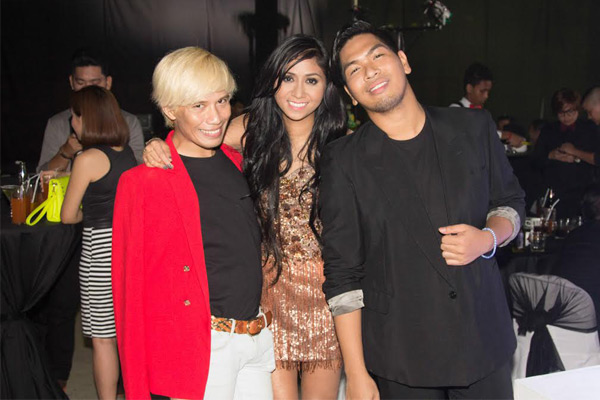 ADVERTISEMENT - CONTINUE READING BELOW
Vhee Co, Kaye, and Janno Styles
Click on the photo gallery to see Kaye Morales' latest collection, Melancholia.