With the fashion world still reeling from the recent death of Karl Lagerfeld, we continue to pay tribute to the Kaiser responsible for reviving and bringing the house of Chanel into the modern era. 7 Days Out is a Netflix original series that documents the biggest events in the world, starting seven days from the monumental affair, where they follow every stressful twist and turn that eventually leads to the event's unveiling. With a show like this, they naturally just had to dedicate an episode to arguably the biggest fashion event in the world: the Chanel haute couture show. Here, we're given full access to the backstage magic that it takes to create Karl's vision—and for this episode, Chanel's Spring/Summer 2018 Garden Party presentation takes center stage.
In memory of Karl, here's why you should watch it.
1. We get a glimpse of Karl at work.
While Karl seemed to be an intimidating enigma with his platinum hair, perpetual ponytail, and tinted sunglasses, Netflix shows us a glimpse of his world with a closer look at how he works. We're taken inside the Chanel atelier, into the intimate and exclusive closed-door moments as Karl is presented his fully realized pieces. It's impressive how he knows exactly what he absolutely loves, and how he can point out the smallest details that need to be changed in the mere seconds it takes for a model to walk down the runway.
ADVERTISEMENT - CONTINUE READING BELOW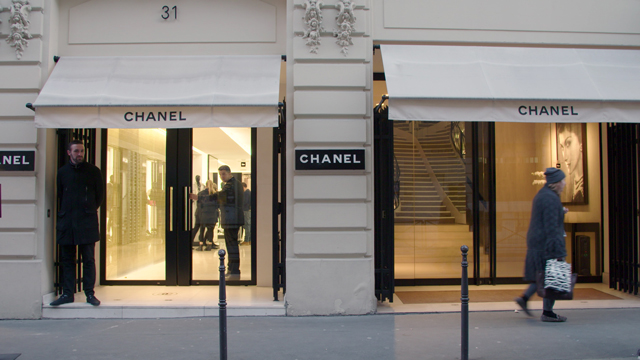 2. It proves that fashion is a form of art.
Contrary to what some people claim, fasion is far from just fluff and pretty clothes. Behind the covetable couture pieces and the lavish garden stage was a team hard at work, day in and day out, to create the seeming magic only a chosen few got to witness on the runway. With every seamless stitch were hours upon hours of carefully hand-embroidering every sequin and floral applique to their rightful place. "It's definitely emotional, because you know how many hours it took to create what you're wearing," model Kaia Gerber even states. "You're out there for two minutes, but you know, to have the privilege to be able to show off people's art like that, it's quite moving." It's exactly this kind of tedious work, creating timeless and beautiful pieces, conjured out of mere ideas, that can truly be considered as art. This includes not only the clothes but the rest that it entails, like transforming the Grand Palais into a scenic garden from scratch. Nothing about fashion is a walk in the park. Morevoer, it takes months and skillful hands and minds to put up a fashion show of Chanel's caliber brought about by Karl's creative genius.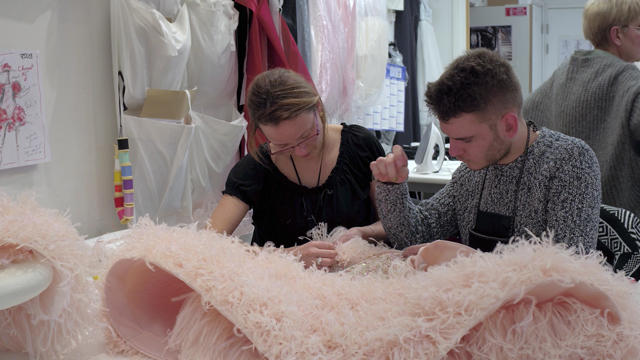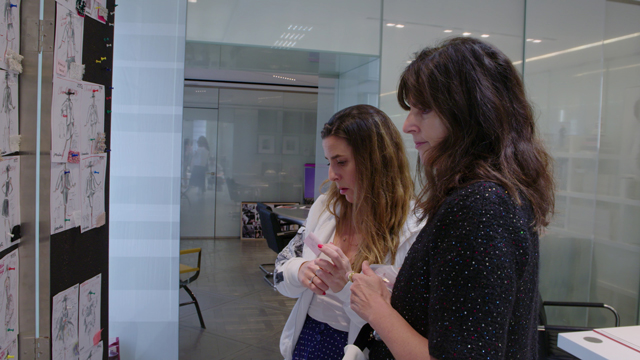 ADVERTISEMENT - CONTINUE READING BELOW
PHOTO BY

Courtesy of Netflix

3. It takes us into the inner workings of a fashion house.
There's more to Chanel than the name that carries it in headlines. The episode shows us that while Karl was a creative visionary, his designs would have never seen the light of day if it weren't for his team working tiressly behind the scenes. "I sketch everything myself. I don't make the dresses myself. If I should make the dresses there would be no collection," he admitted in the interview. Most of Chanel's 7 Days Out episode actually consisted of the team behind the scenes, led by talented women whose names might otherwise never have gotten the recognition they deserve if it weren't for this documentary. Not only this, we're also given access to the creative process that goes on before the actual fashion show, how each decision is made, and the tumultuous follow-through right after that has to be done in a seeming click of a finger. Whether you're highly knowledgeable about fashion, or you just came to watch the documentary out of pure curiousity, the whole thing is definitely an informative and interesting spectacle.
ADVERTISEMENT - CONTINUE READING BELOW