Kanye West refuses to read reviews of his fashion collection.

The 37-year-old rapper premiered a new range, including his Yeezy Boost trainers for Adidas Originals, on Thursday (12.02.15) as part of New York Fashion Week, but has refrained from checking what critics have to say because he sees their views as a "backhanded compliment."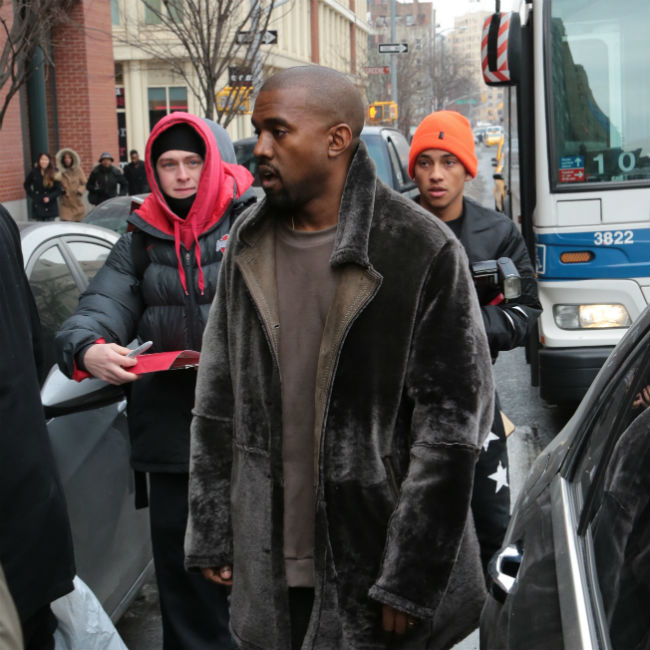 ADVERTISEMENT - CONTINUE READING BELOW
He said, "I don't read the reviews, because it's some kind of backhanded compliment or something focusing on not the main point. It was really difficult to do this. It would be difficult to make a proposition this simple for any designer. So many people told me that it had to have logos or it had to have this, but I fought for exactly what I wanted in my closet. I fought for what was true to me."

The musician added the aim for the collection and the way the models displayed it at the show was to inspire young people and insists his critics wouldn't have understood the concept.

He told Style.com, "There are a lot of kids in the streets that have waited for someone to speak for them and what they're doing and for them to connect with it directly. And that's what I'm here to do. [At one point in the show] I've got an army behind me, so unless the reviewer is recognising the army, they're not recognising the tank coming. I mean, I don't know if people felt this, but it's too late. If you're seeing this, it's already too late."
ADVERTISEMENT - CONTINUE READING BELOW
CONTINUE READING BELOW
Recommended Videos
>