To state the obvious, one of the biggest reasons why we're utterly obsessed with Korean dramas is the Fashion (yes, with a capital F). The characters are always dressed to the nines and each episode serves as a fount of sartorial inspo. So much so that we've even schooled you on the essentials of how to look like the rich people in K-dramas! But if you're an observant fan with an eagle eye for all things designer, then for sure you've also noticed that it's not just the wealthy characters who are often donning luxury labels on the show. Even those who don't come from moneyed families tend to have a competitive wardrobe budget for designer threads. (Of course, not that we're complaining—we'll take whatever excuse we can get to dress up, too!)
Below, we list down some of the most memorable K-drama characters who—despite struggling financially in the storyline—were notably often sporting designer pieces:
ADVERTISEMENT - CONTINUE READING BELOW
Jun Ji Hyun in "Legend of the Blue Sea"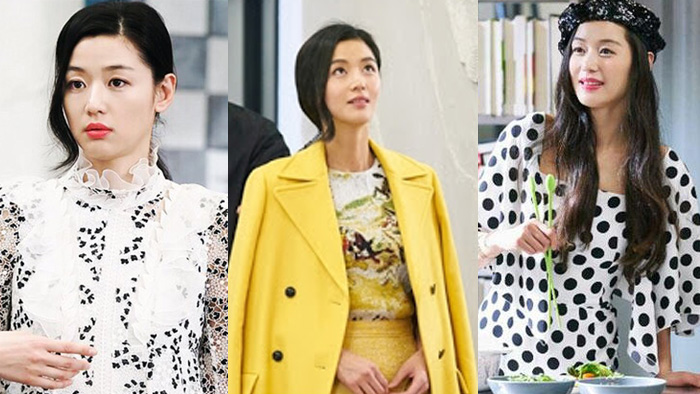 Jun Ji Hyun plays the innocent Sim Cheong in Legend of the Blue Sea, a mermaid whose tears magically turn into pearls. And because she's not aware that they're worth a fortune, she ends up fishing for clothes out of a garbage bin for the most part of the show. But mind you, it's not your average garbage bin—it's often loaded with fresh-off-the-runway picks from Dolce & Gabbana, Tom Ford, Balmain, and many other designer goods, which she all showcased in her flamboyant OOTDs. Now if only we could all have access to this wonderful trash bin…
Im Soo Hyang in "My ID Is Gangnam Beauty"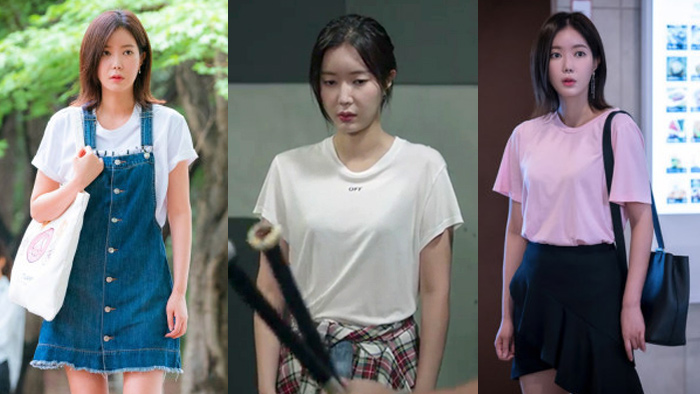 In My ID Is Gangnam Beauty, Im Soo Hyang plays the role of Kang Mi Rae, who suffered from constant bullying while growing up because she was deemed ugly by her peers. In the drama, she's a college student with struggling parents and her mom was barely even able to afford her medical fees for plastic surgery. While her style is pretty laidback in the show (she's mostly in denims, T-shirts, and sneakers), you'll often spot her wearing clothes and toting bags from Off-White, Miu Miu, and Vivienne Westwood.
ADVERTISEMENT - CONTINUE READING BELOW
Kim Go Eun in "Goblin"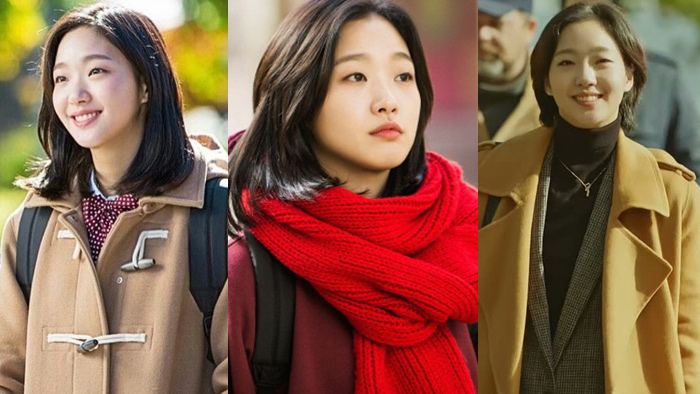 Speaking of students with a penchant for the finer things in life, remember Goblin's Ji Eun-tak? Of course you do. But what you probably missed was Kim Go Eun's iconic character as a high-schooler running around in Golden Goose deluxe sneakers and carrying Burberry and Alexander Wang backpacks. Her coats are also mostly from Studio Tomboy and Maje. And FYI, even her signature red scarf in the show is from Italian brand MSGM.
ADVERTISEMENT - CONTINUE READING BELOW
Park Min Young in "What's Wrong with Secretary Kim"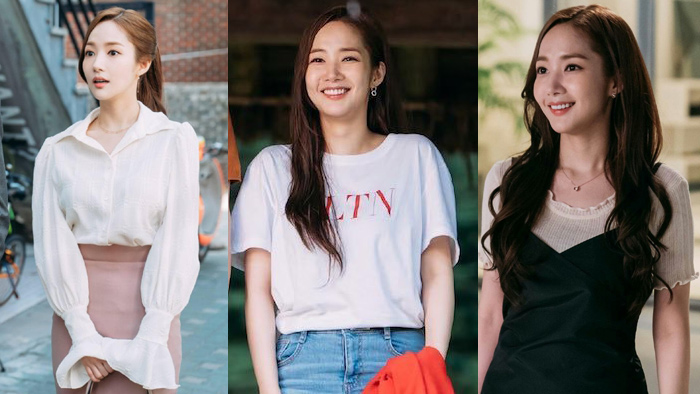 If you've seen What's Wrong with Secretary Kim, then you know that Kim Mi So (Park Min Young) resides in a small apartment and it was the idea of having an unstable financial status that initially hindered her from resigning from her job as a secretary. That said, we can't help but be amazed with her office wardrobe, which includes a bevy of designer labels including the likes of Maison Margiela, Derek Lam, and Lanvin, plus luxury bags from Fendi, Roger Vivier, and Salvatore Ferragamo. She even sported a white Valentino T-shirt for a casual OOTD once!
ADVERTISEMENT - CONTINUE READING BELOW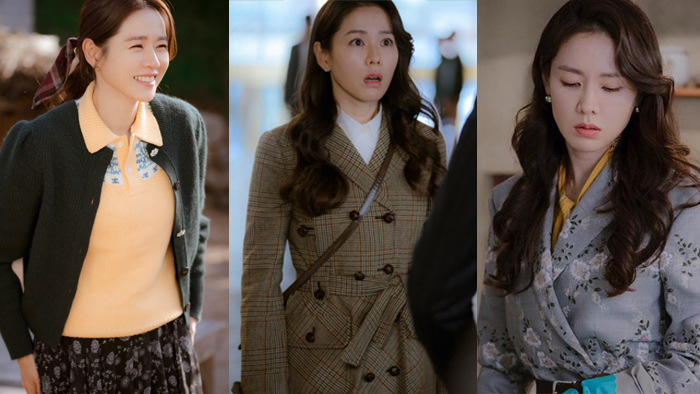 We know, we know—Yoon Se-ri is an heiress with her own fashion company in South Korea. So yeah, technically, she IS rich! But hear us out, will you? When she crash-landed on North Korea, she was practically dirt poor with no access to her designer wardrobe at home. Still, our girl managed to do more than just survive—she was able to score pieces from a thrift store that would normally cost her thousands of bucks IRL. Like a floral skirt from Marc Jacobs, an embroidered blazer from Giambattista Valli, and that coat from Miu Miu that she wore to Pyongyang for her passport photo! Who knew there was even a designer ukay-ukay like this in North Korea, right?
ADVERTISEMENT - CONTINUE READING BELOW
Can you think of other K-drama characters who had an expensive wardrobe despite not coming from a chaebol family? Let us know in the comments below!
Hey, Preview readers! Follow us on Facebook, Instagram, YouTube, Tiktok, and Twitter to stay up to speed on all things trendy and creative. We'll curate the most stylish feed for you!