It was an afternoon of jewellery, style, and history as Jul B. Dizon Jewellery celebrated 35 marvelous years of creating unique collector pieces with "Ode", a special exhibit paying homage to world-class style icons through the years. Held at the Rigodon Ballroom of The Manila Peninsula, guests were treated to an exquisite selection of precious handcrafted jewels divided into four iconic themes inspired by each jeweler's style icon.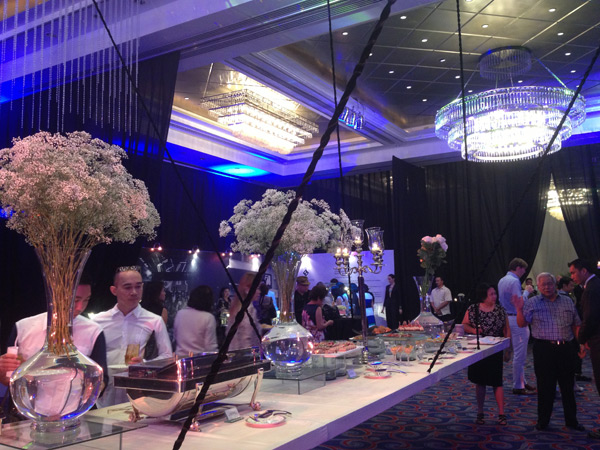 ADVERTISEMENT - CONTINUE READING BELOW
SHOP AND UNWIND. Tea, scones, and a whole lot of bling. What's not to love?
Dizon's third generation of jewelers—Candy, Janina, Ginny, and Lucille—selected women they admire and adorned them with pieces from their exclusive collection. Each of them teamed up with a specific fashion designer to come up with a look that best describes their personal style and artistic perspective.
CONTINUE READING BELOW
Recommended Videos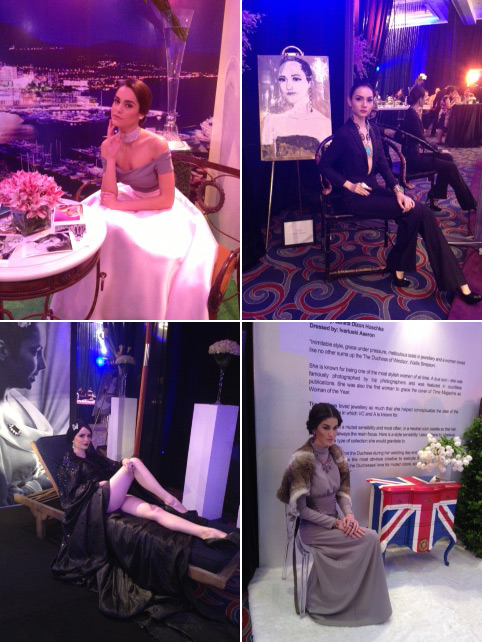 ADVERTISEMENT - CONTINUE READING BELOW
THE 4 MUSES. Grace Kelly for Candy Dizon and JC Buendia, Tina Chow for Lucille Dizon and Joey Samson, Elizabeth Taylor for Ginny Dizon and Rajo Laurel, The Duchess of Windsor for Janina Dizon Hoschka and Ivarluski Aseron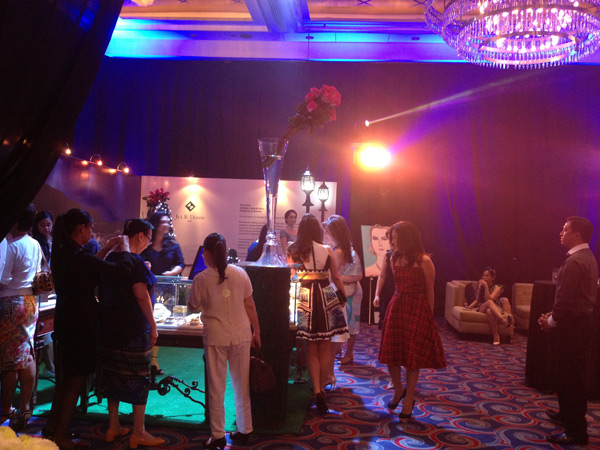 CANDY'S CORNER. The four corners of the ballroom were built around a specific fashion icon, transporting guests to different dreamy escapes filled with glitz and glamour.
ADVERTISEMENT - CONTINUE READING BELOW
"Jewellery design is an art form where we paint with gemstones," says designer Ginny Dizon. "The timeless concept of beauty, elegance, whimsy, and sophistication come alive in our creations. Through this exhibit, we are showcasing our distinct points of view as designers, using female icons as our own moving palettes."
Ooohs and aaahs filled the air, as every piece represented a distinct character that suits one's fancy. Indeed, Jul B. Dizon's legacy is still very much alive and we're so looking forward for more marvelous jewellery to be treasured for generations to come.
Click on the gallery to view Candy, Janina, Lucille, and Ginny's special collections.