Jessy Mendiola has all the makings of the pretty doll we all played with and adored as little girls: she's got big doe eyes, porcelain-like complexion, and a picture-perfect face that's incapable of taking a lackluster selfie. But to set the record straight, she is nothing like your average Barbie.
Hailed as FHM's Sexiest Woman last year, the 24-year-old actress broke barriers in beauty. She is not size zero, she does not wake up with perfectly blow dried hair, and she is most certainly far from perfect. Fully aware of her flaws, Jessy admits that confidence is not always a given and there are even times it's quite hard to come by. "Sometimes it's there, sometimes it's not," she tells us in an exclusive interview with Preview. And with no shortage of haters and body shamers in this world, it becomes a constant struggle—not only for Jessy but for women in general—to love oneself and eventually learn to embrace imperfections.
ADVERTISEMENT - CONTINUE READING BELOW
This April, Jessy joins Preview as we continue to push for body positivity. And to kick things off, of course we had to play dress-up with this real-life doll! Browse through her Barbie-themed fashion editorial below along with her unfiltered thoughts on body shaming, getting hate comments, and the true meaning of being sexy.
CONTINUE READING BELOW
Recommended Videos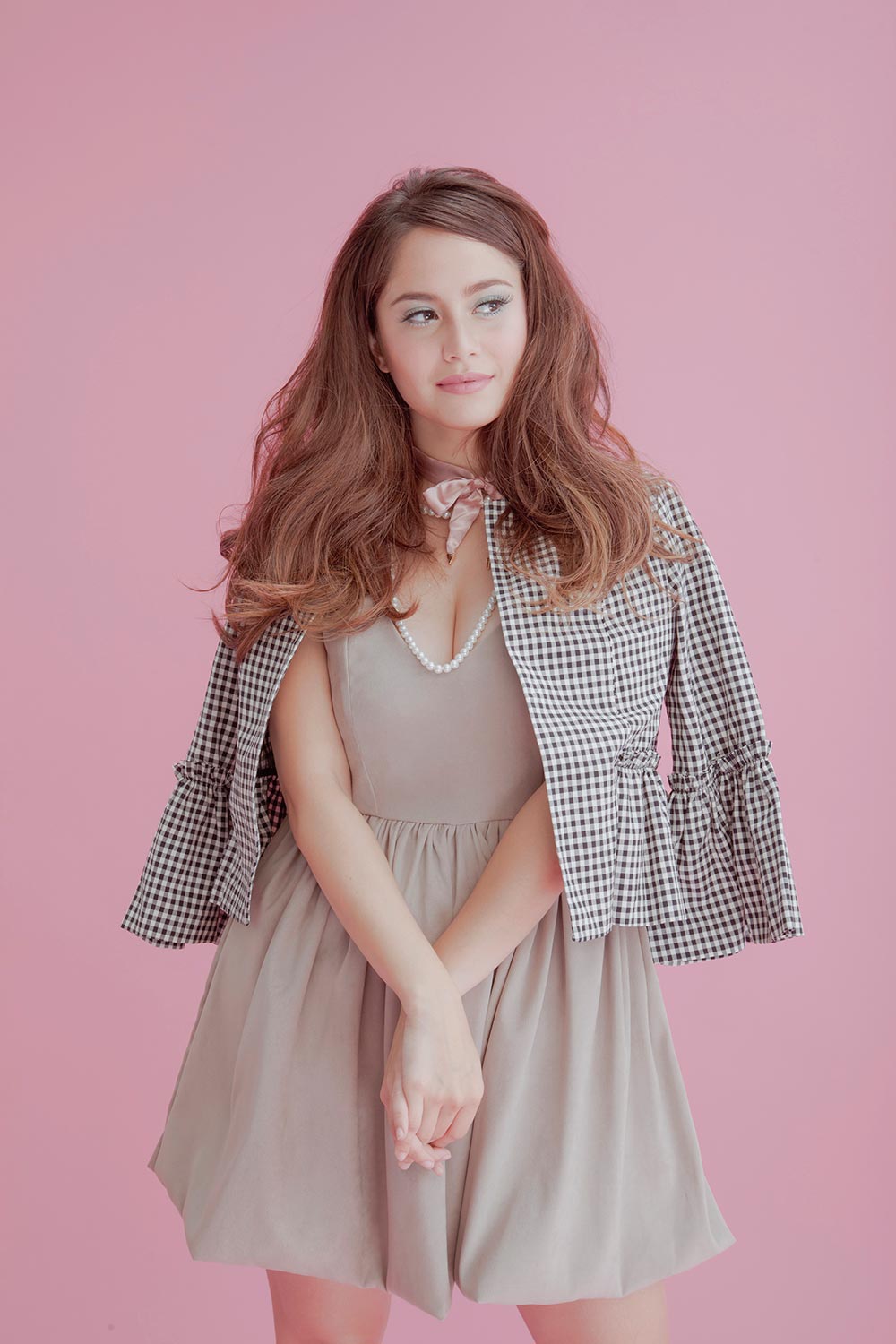 ADVERTISEMENT - CONTINUE READING BELOW
IMAGE Shaira Luna
Me-an Marqueda Beige reversible mini dress, price available upon request, email meanmarqueda@gmail.com; Topshop Gingham print crop frill jacket, P3695, Greenbelt 3; Forever 21 Pink ribbon choker, P330 and crushed velvet heels, P1500, SM Makati
On not wearing makeup
"I like wearing makeup, especially on days I feel very ugly. Ang dami kong nababasa about makeup shaming: barefaced versus with makeup on. Ang dami nagsasabi na, 'Mas maganda siya pag walang makeup,' or 'Muka siyang ganito pag may makeup.' For me, it depends on my mood or what I want. There are days you don't feel as confident, so you wear makeup—that's what I do. I wear red lipstick whenever I don't feel pretty."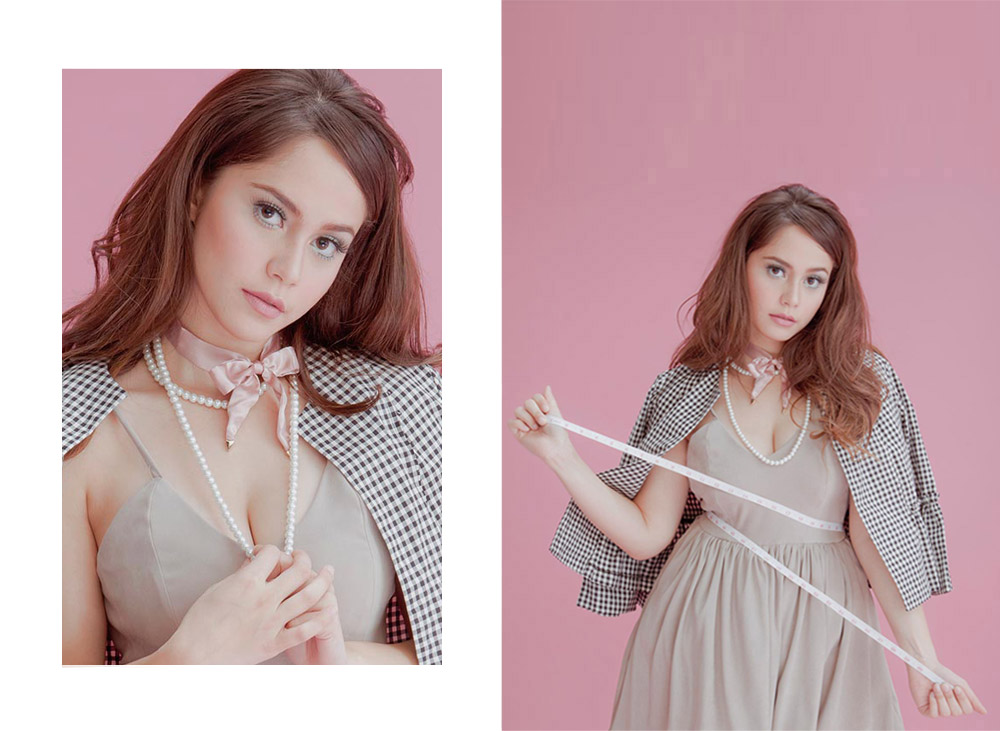 ADVERTISEMENT - CONTINUE READING BELOW
IMAGE Shaira Luna
On working out
"Some days I work out, some days I don't. Whenever I feel like it, I do; whenever I don't, I just don't. I listen to my body."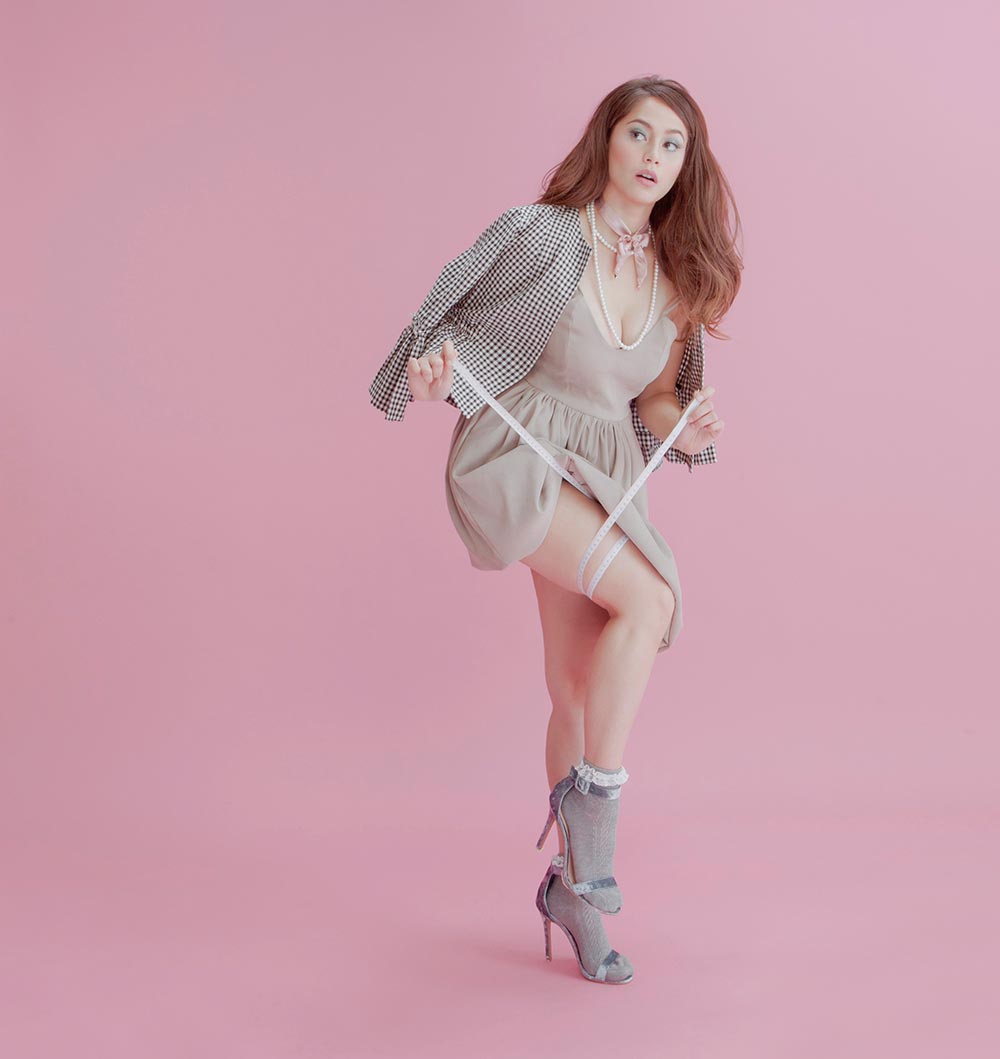 IMAGE Shaira Luna
On dieting
"I don't go on a diet. (Laughs) I mean, if you want to go on a diet, it's okay. I have nothing against it. But personally, I've done it all. I've been through all and I've tried so many things. One thing I could really attest to is that you just have to eat right. Whenever you feel like eating fried chicken, eat fried chicken. If you feel like eating ice cream, eat ice cream! It's a matter of living. You know, you cannot live your whole life [avoiding] sweets or not being able to taste that red velvet cupcake. I just eat right. I eat whatever I want to eat, and I just try to eat healthy most days."
ADVERTISEMENT - CONTINUE READING BELOW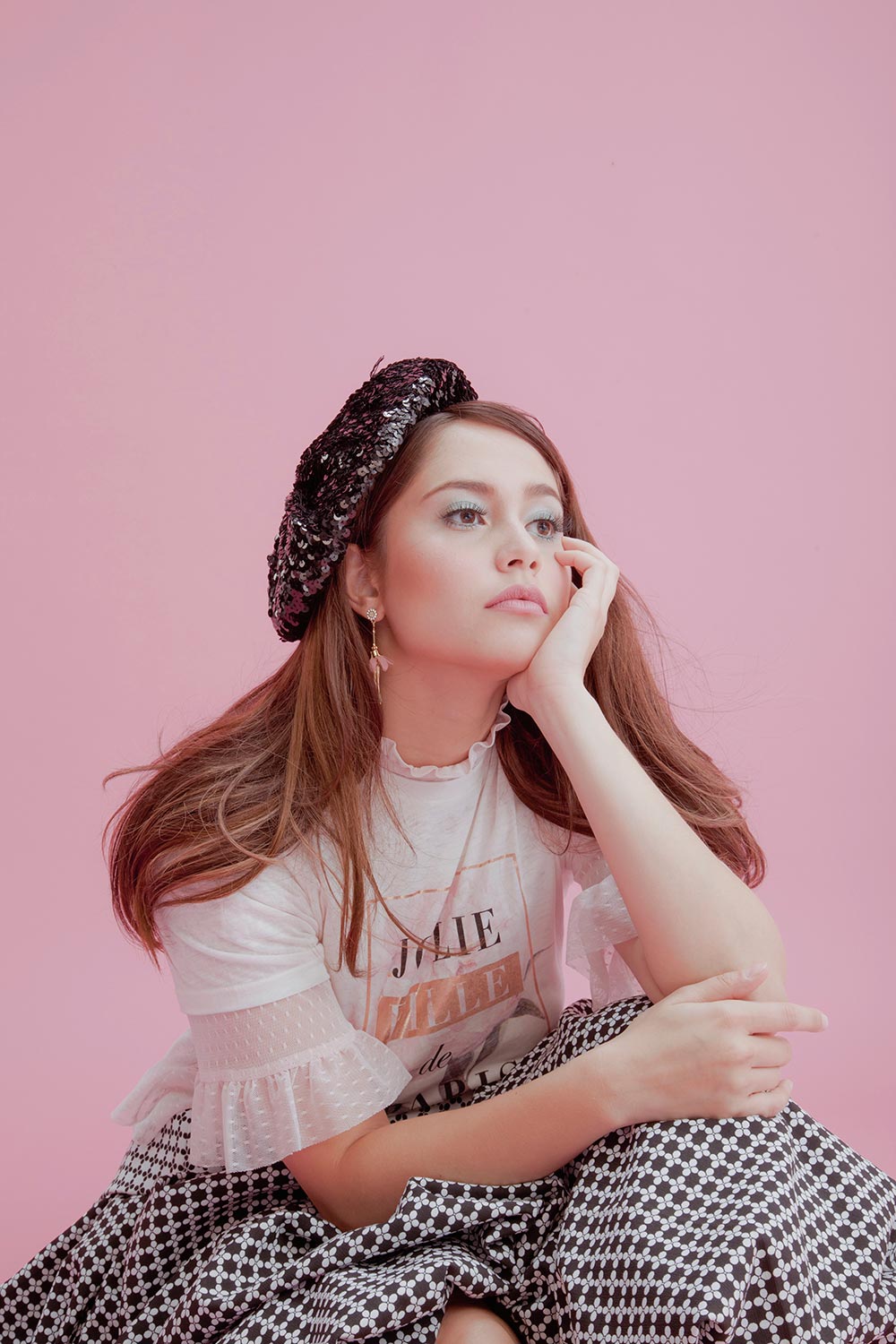 IMAGE Shaira Luna
Jinggay Serag Midi bubble skirt, P7499, contact 09178880554; Miss Selfridge Pink lace top, P1995; Miss Selfridge Statement tee, P1395, Greenbelt 5; Forever 21 Sequined beret, P735, SM Makati; Sfera Earrings, P299, SM Makati; Charles & Keith Ballerina flats, P2199, Greenbelt 5
On being sexy
"Being sexy, for me, is about simply being you. I'm not going to say it's about confidence or whatever, because sometimes even I'm not confident. I think most women feel the same as I do. Sometimes they feel sexy, sometimes they don't feel sexy. It goes both ways—no matter how skinny you are, no matter what your shape is, be it round or straight, or curvy. People keep saying 'Oh my gosh, a real woman must have curves," or 'You'll look better if you lose weight.' For me, being sexy is…whatever floats your boat!"
ADVERTISEMENT - CONTINUE READING BELOW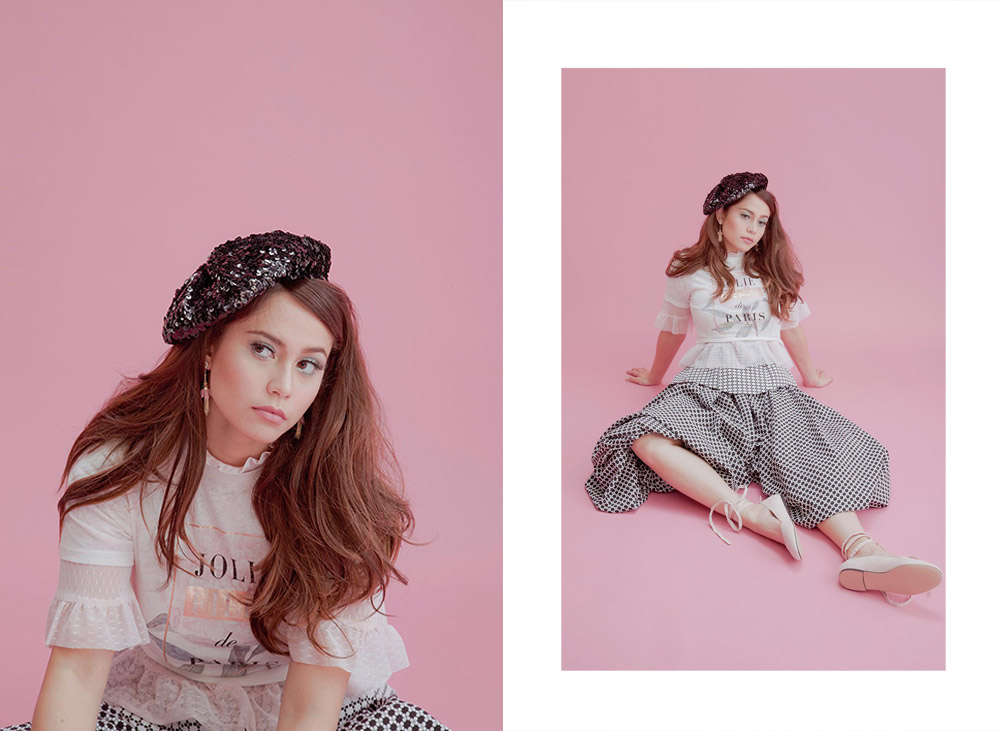 IMAGE Shaira Luna
On body shaming
"It's so sad because I sometimes hear news about teens ending their lives because of body shaming. It's not fair because we're all different. We're not all tall or slender. Hindi naman tayo lahat blessed with, say, big breasts and small waists. Why can't we all just agree to disagree? Why can't we just accept that there are different body types, different people, and different personalities? I guess ganon lang talaga. Some people body-shame just for them to be happy with themselves."
ADVERTISEMENT - CONTINUE READING BELOW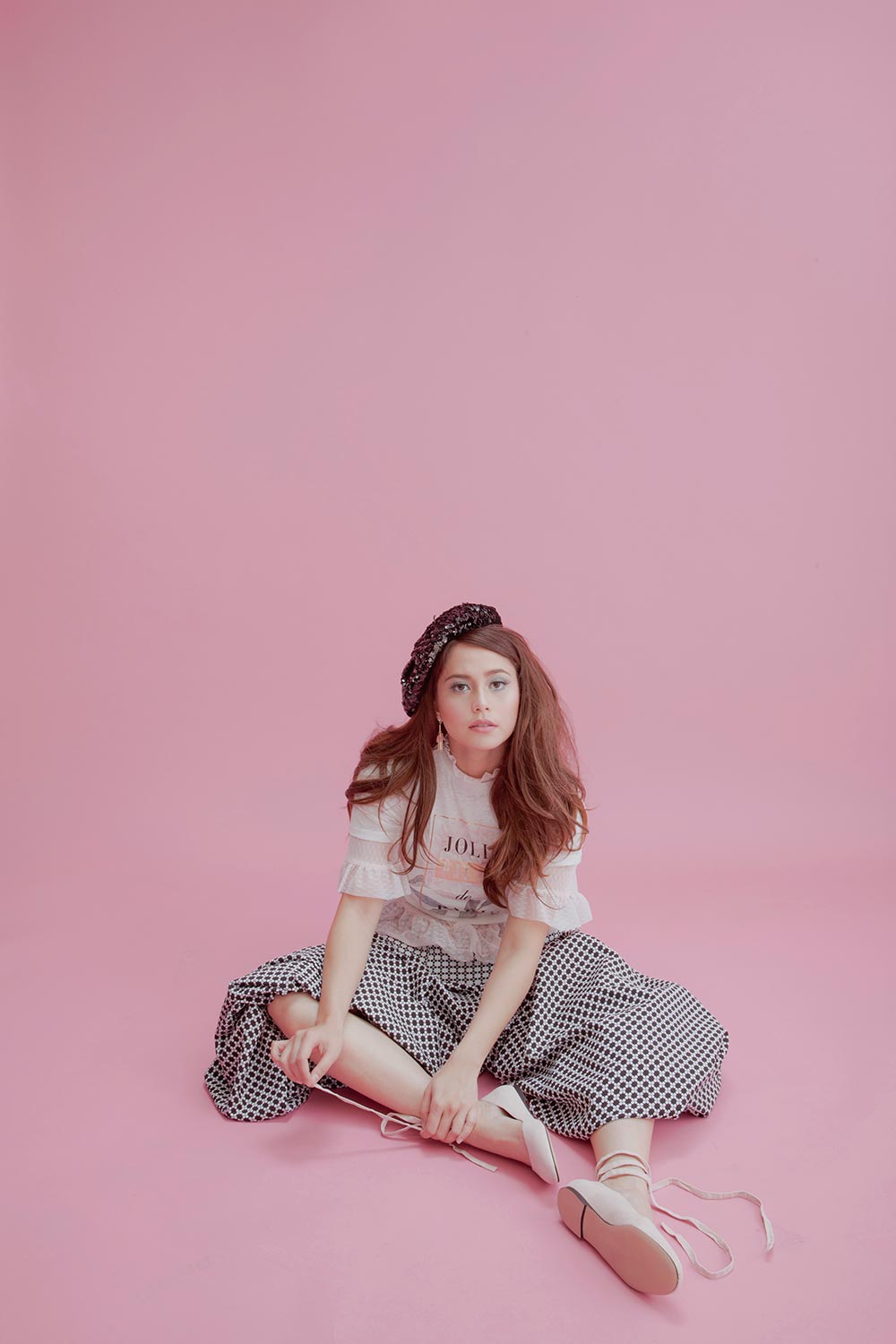 IMAGE Shaira Luna
On confidence
"Sometimes it's there, sometimes it's not. [On days it's not,] I still get dressed, I still wear makeup, and I go do the thing I need to do. I still show up."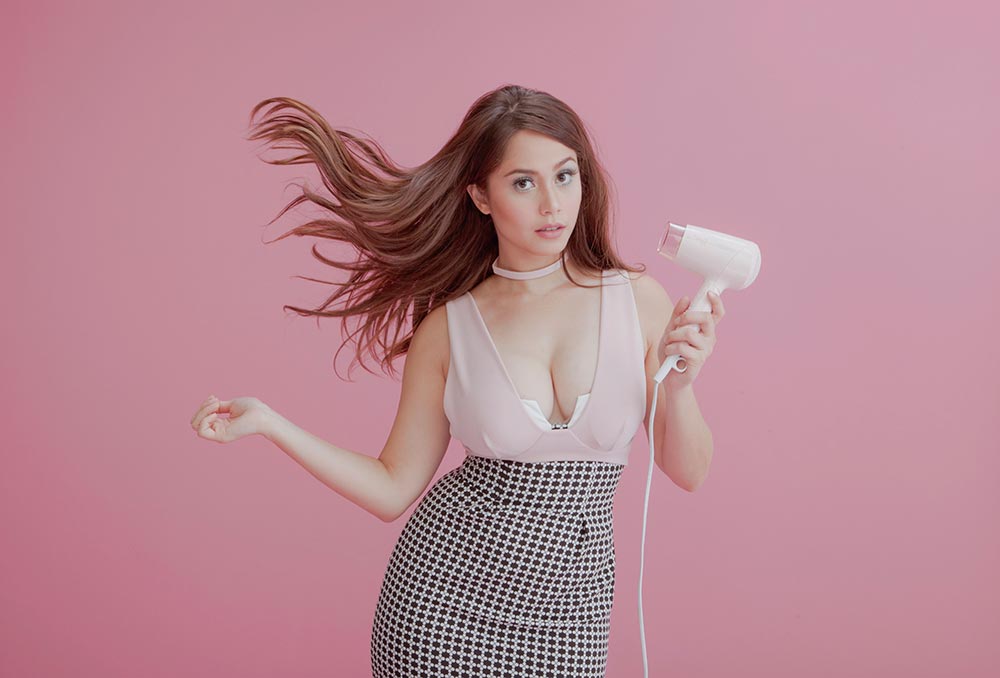 ADVERTISEMENT - CONTINUE READING BELOW
IMAGE Shaira Luna
Jinggay Serag Pink crop top, P2499; and midi dress, P9999, contact 09178880554; Forever 21 Pink leather choker, P225, SM Makati; Charles & Keith Mary jane pumps, P2199, Greenbelt 5
On friends and family
"Very strong support. With all the bashing and with all the hate, I have good friends and such a wonderful family to back me up. So at the end of the day, [what's important is that] you have these people who know you, who know your core, so you're okay."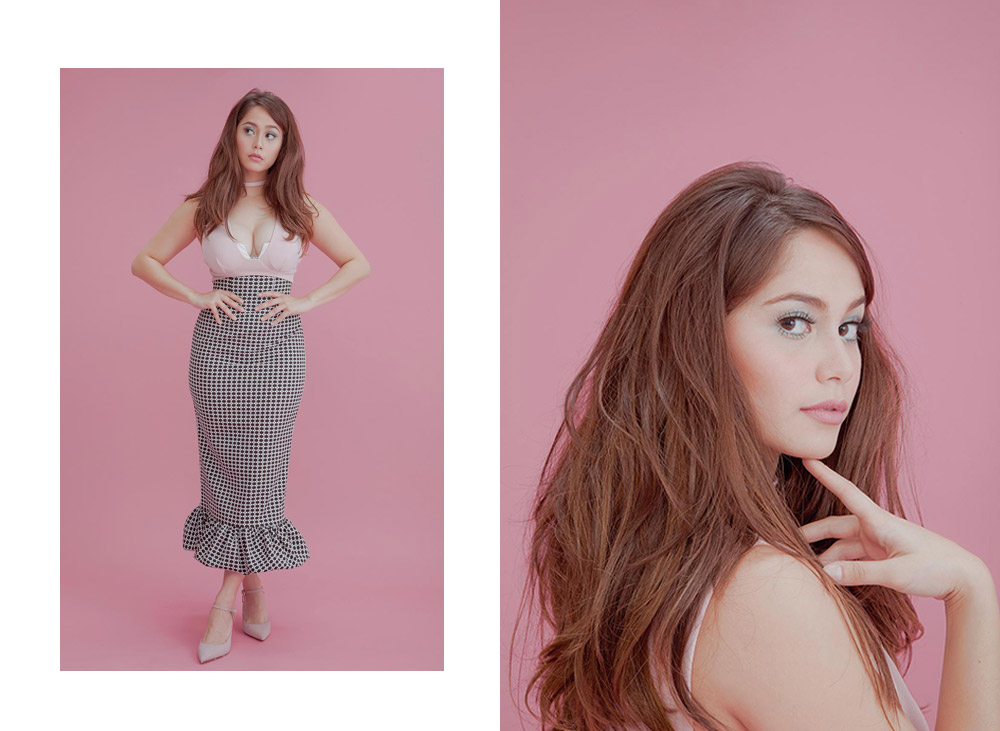 ADVERTISEMENT - CONTINUE READING BELOW
IMAGE Shaira Luna
On love
"Happy! (Laughs) Love is such a powerful thing, so if we all learn how to love each other then there'd be no body-shaming, no slut-shaming, no hate comments. I really think the world needs more love."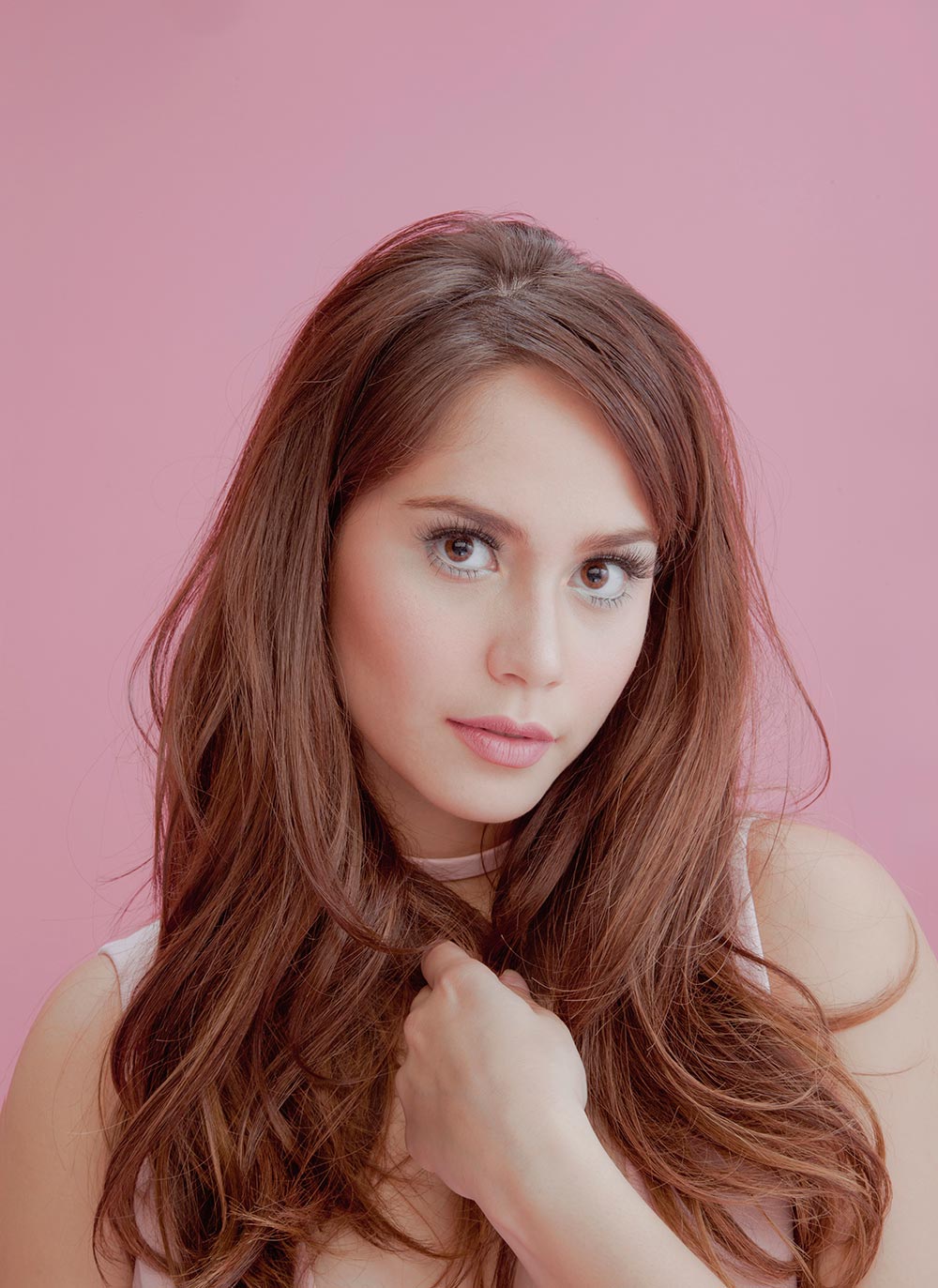 IMAGE Shaira Luna
Photographed by Shaira Luna
Styled and Produced by Marj Ramos
ADVERTISEMENT - CONTINUE READING BELOW
Co-produced by Yanna Lopez
Makeup by Marben Talanay
Hair by Aries Manal
Related Stories from Preview.ph