Capping off Pride month, we seek to learn more about sexual orientation, gender identity and expression (SOGIE) with various members of the LGBTQIA community. Their stories are a glimpse of the diversity, beauty, and power of SOGIE and we hope that they empower you to find love, understanding, and acceptance for yourself and others.
At 27, Jesi Corcuera is determined to have a child of his own.
His doctor told him squarely, "it won't be easy for a transgender man." He was given two options: Find a surrogate or carry the baby himself.
The first option will be more expensive and complicated, requiring services abroad. The second one seems more unorthodox, it's not every day that you see a pregnant man.
He's still undecided over the method, but he's working hard to be able to afford it.
Either way, Jesi needs to stop his hormone replacement therapy (HRT). "I've stopped since November 2017," he admitted. "It hasn't been easy but I'm doing it for the baby, my golden baby."
ADVERTISEMENT - CONTINUE READING BELOW
"Other people's opinions don't matter as long as I'm not doing anything wrong," Jesi said. "If I become a parent, I'll ensure that my child will be proud of me."
These days, Jesi maintains a vlog with over 100,000 YouTube subscribers. The videos are mostly about his travels, but he also does a series called Transman Diaries, where he explains what it means to be transgender.
"On social media, 60 to 70% of the questions I get are from curious young people," Jesi shared. "Kuya Jesi, paano maging (how to become) trans?"
"Some are asking the wrong questions, they focus on paano (how). What I want them to understand is that each letter in LGBT, 'di namin 'yun pinili, kusa namin 'yun naramdaman (it's not a choice, we felt it naturally)," he explained.
Jesi wants Filipinos to stop discriminating others based on their SOGIE.
This is why he joined the reality show Pinoy Big Brother – to raise awareness about the Filipino LGBT community.
CONTINUE READING BELOW
Recommended Videos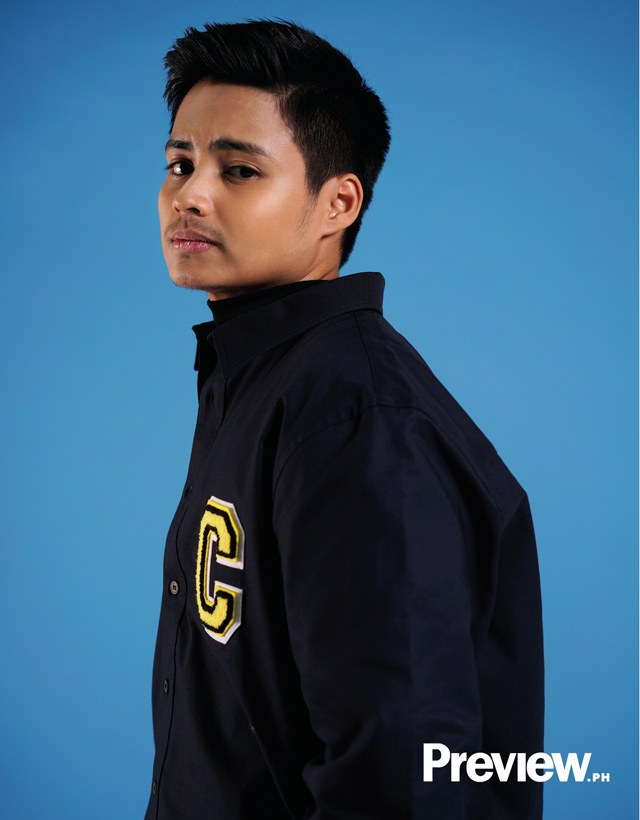 IMAGE Patrick Diokno
Jacket, P10,385 and coat P13,585, both CALVIN KLEIN PLATINUM, SM Aura. Shirt, P990 and trousers, both UNIQLO, SM Megamall. Turtleneck, stylist's own.

Reality star, Advocate
Jesi gained a huge following as the first transgender man inside the PBB House in 2016.
"My purpose for joining was to explain to Filipinos what every letter in LGBT meant," he said. "During my audition, I asked the production team if I can stay in the boys' room. If not, I won't join anymore."
ADVERTISEMENT - CONTINUE READING BELOW
He wanted his story to inspire and educate viewers.
Ten years prior to PBB, however, Jesi already experienced fame at age 16 as a StarStruck finalist.
"I just tried it, it was never my dream to enter showbiz," Jesi said. "During audition, I noticed they were all straight men and women, there was no one like me."
At the time, Jesi identified as a lesbian woman.
He says his stint in the reality talent competition, albeit difficult, helped him in his journey towards self-discovery and self-acceptance.
On StarStruck, Jesi was romantically paired with co-contestant Paolo Avelino, whom he had to kiss onscreen.
"For the show, I did things for the first time like wearing heels; gowns; and bras, I only wore binders before," Jesi recalled. "I had second thoughts if I could do this. A lot of people dreamed of being in my position, so I challenged myself to just do it."
ADVERTISEMENT - CONTINUE READING BELOW
"But later on, it was just too difficult. I wasn't comfortable with the roles I was getting, it felt limiting to be always cast as a boyish girl who'll eventually fall in love with a man. I didn't see myself in that career path, I knew I won't last."
After around five years in showbiz, Jesi decided to quit to focus on his studies. A lot of people questioned his decision, accusing him of wasting such rare opportunities.
"I tell them it's more important to be happy," Jesi said. "What's the point of money and career if you're unhappy? But I'm also thankful because that experience helped me realize who the real Jesi is."
"I have no regrets."
Jesi then graduated from college, earning a degree in Hotel and Restaurant Management. In college, he got to wear boys' uniforms – something he has always wanted to do since childhood, but was never allowed.
ADVERTISEMENT - CONTINUE READING BELOW
It was also during this time when Jesi began thinking about his gender identity. "It started when I wanted to use the men's washroom, I didn't want to pee sitting down," he remembered.
"Among transgender people, we joke that a lot of us have kidney stones because we avoid peeing just so we won't get discriminated in public restrooms," he quipped.
While researching about SOGIE, Jesi came to realize that he wasn't a lesbian – he's a man.
In 2012, Jesi watched a Rated K episode about a Filipino transgender man. He sought him out on Facebook, asking him for guidance on HRT and transitioning. "The first thing that changed was my voice, my mom didn't recognize me over the phone," he said smiling.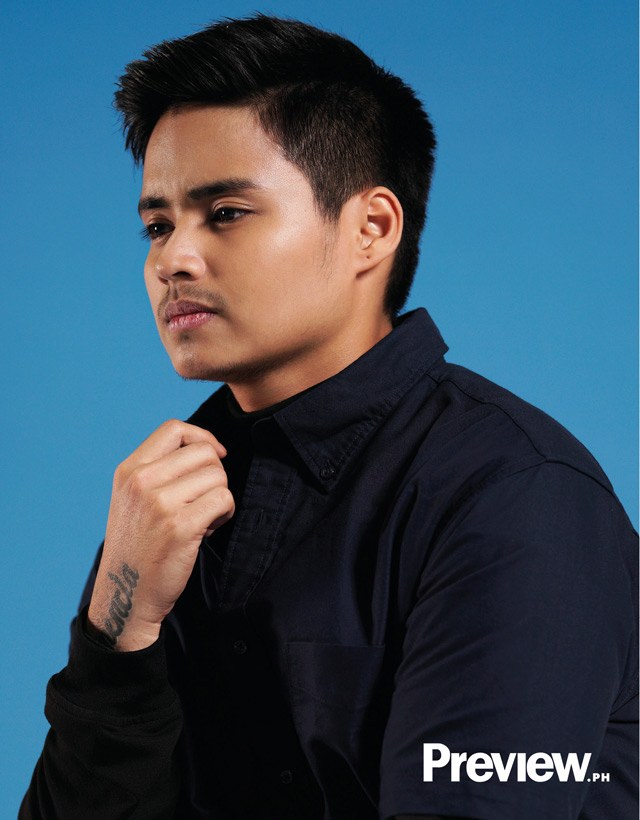 ADVERTISEMENT - CONTINUE READING BELOW
IMAGE Patrick Diokno
'Not losing hope'
As a kid, Jesi dreamed of becoming a police officer or a pilot.
"My childhood was the most critical stage," he said. "In grade four, I had my first crush, Julia. I wrote her a letter, but I was too shy to give it. My mom found it instead, that's how she discovered I like girls. She scolded me."
Today, that letter is neatly folded and preserved inside his mom's wallet. Jesi hopes that all parents can be as supportive, open-minded, and loving as his mom.
"Parents, always communicate with your children," he advised.
During his final years in grade school, Jesi preferred wearing PE uniforms just so he could avoid skirts. In sixth grade, he had his first girlfriend.
His mom then transferred him to an all-girls Catholic high school, in hopes of making him "more girly." There, Jesi was so happy to "finally meet friends who were just like me."
ADVERTISEMENT - CONTINUE READING BELOW
After everything he's been through, Jesi can truthfully say that he's proud of who he is. He encourages Filipinos to "accept everyone regardless of gender."
"Maybe we're nearing our goal, full acceptance," he said. "It might not happen right away, but I know it will soon. The LGBT community isn't losing hope."
To learn more, visit the TransManPilipinas Facebook Page. You may also e-mail them at transmanpilipinas@yahoo.com.ph
Produced and edited by Jae de Veyra Pickrell
Photographed by Patrick Diokno
Art directed by Vince Uy
Styled by Loris Peña
Assisted by Ning Nuñez
Makeup by Don De Jesus
Hair by Mong Amado
Related Stories from Preview.ph
Related Stories from Preview.ph
Hey, Preview readers! Follow us on Facebook, Instagram, YouTube, Tiktok, and Twitter to stay up to speed on all things trendy and creative. We'll curate the most stylish feed for you!