There is so much going on in each of Jerome Salaya Ang's pieces, and yet it all comes together in one colorful collection. Inspired by the 1970s animated film "Fantastic Planet," it's a case of fantasy meeting reality. Fantasy: Multicolored pearls on gauzy black dresses mimic how the aliens become orbs as they meditate, their form of intercourse. Reality: The actual upper part of a knit sneaker—including the vamp and laces—were incorporated into jackets and tops, "to symbolize a girl on the go, who likes to travel and go places," Jerome explained backstage before the show.
What you'll be surprised with, however, is that as intimidating as the clothes may look on the runway, they are a fairly easy fit when slipped on (Ed's note: This comes first hand as we tried on some pieces before the show.) "That dress is cut loose, to fall like a tent," Jerome said when I asked if a long jersey dress with an emerald leopard print would fit my non-model frame. I asked to try on a lavender peplum top that was edited out of the show, and he demonstrated how an adjustable strap at the back made it nearly one-size-fits-all.
ADVERTISEMENT - CONTINUE READING BELOW
CONTINUE READING BELOW
Recommended Videos
So whether you're brave enough to wear those laced-up neoprene culottes paired with a hyperbolic peplum top and gauzy kimono as a full look, or you prefer to wear each of his bold creations a piece at a time, one thing is guaranteed, these clothes are made to make you stand out. Be ready for heads to turn your way.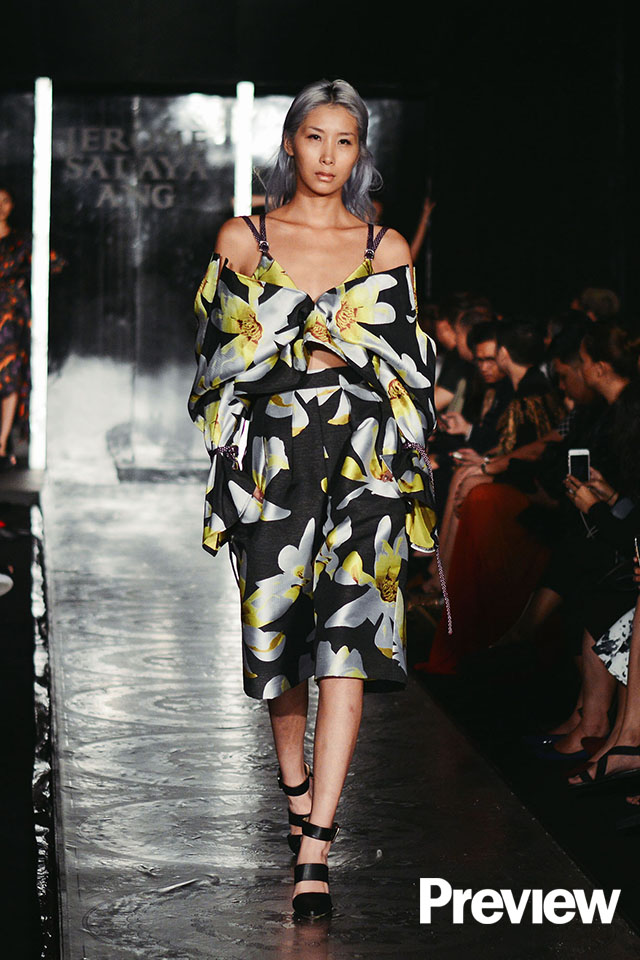 IMAGE Bien Canunayon
ADVERTISEMENT - CONTINUE READING BELOW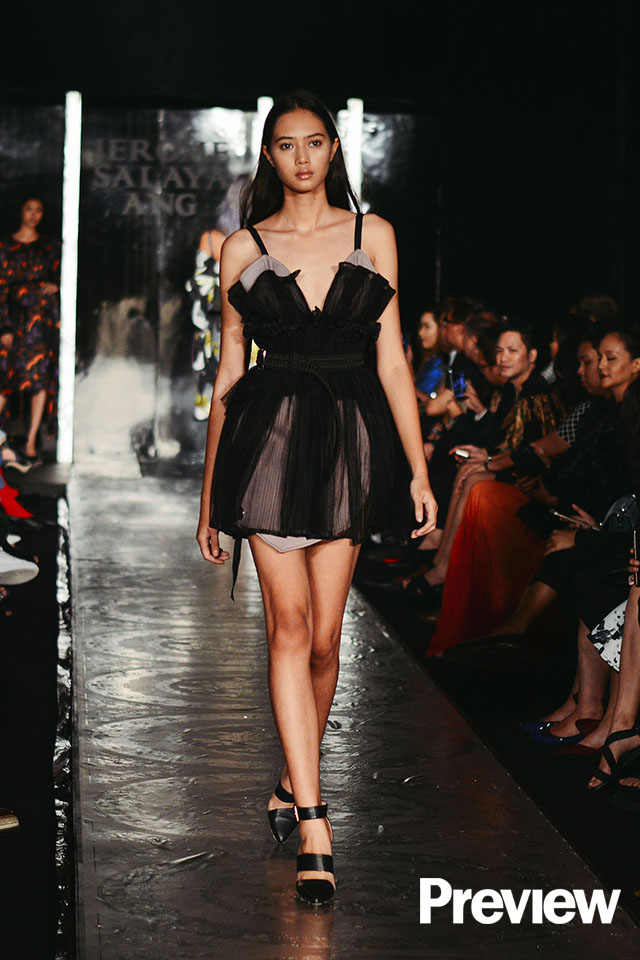 IMAGE Bien Canunayon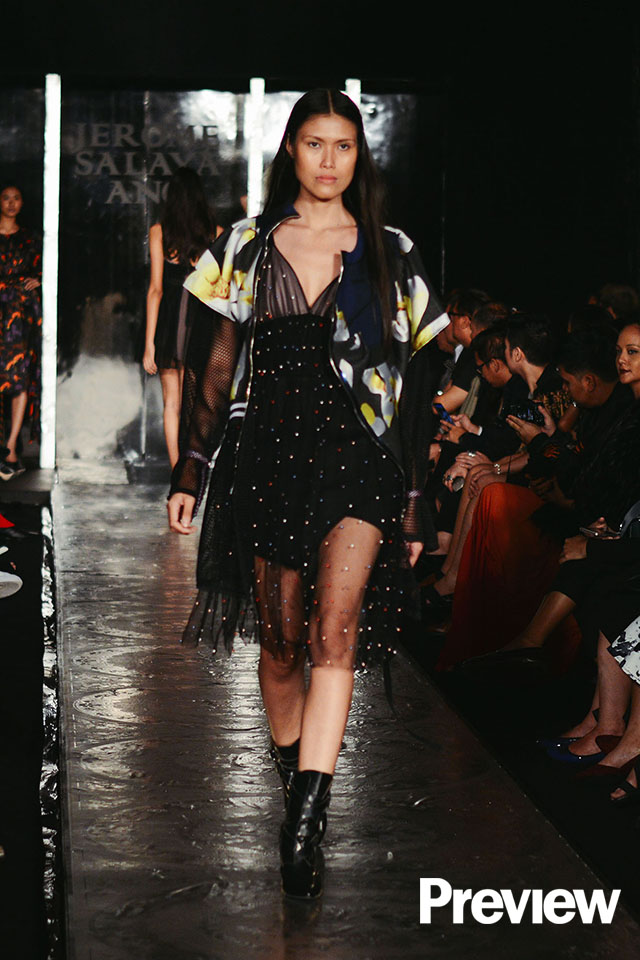 IMAGE Bien Canunayon
ADVERTISEMENT - CONTINUE READING BELOW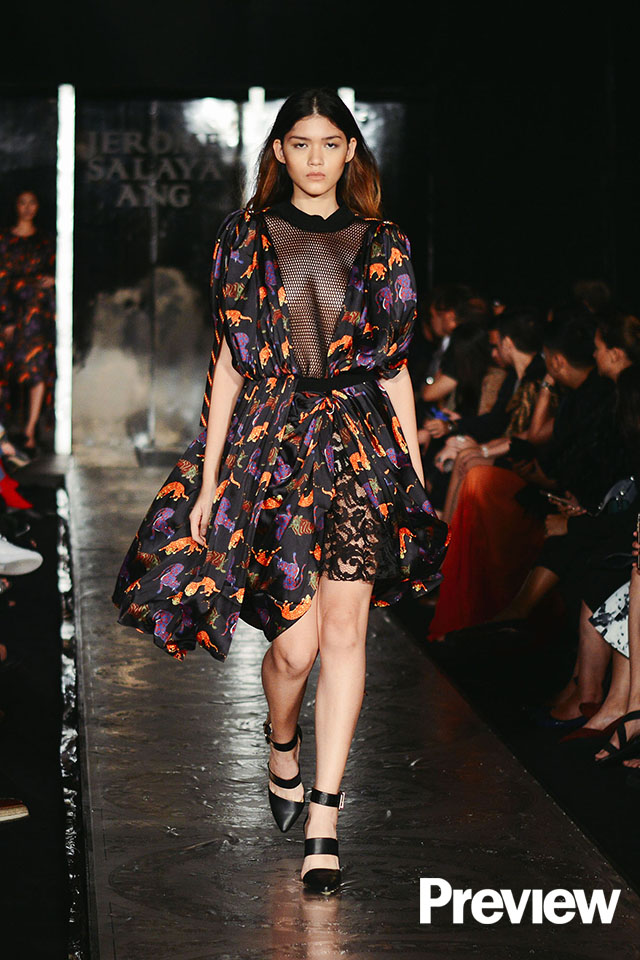 IMAGE Bien Canunayon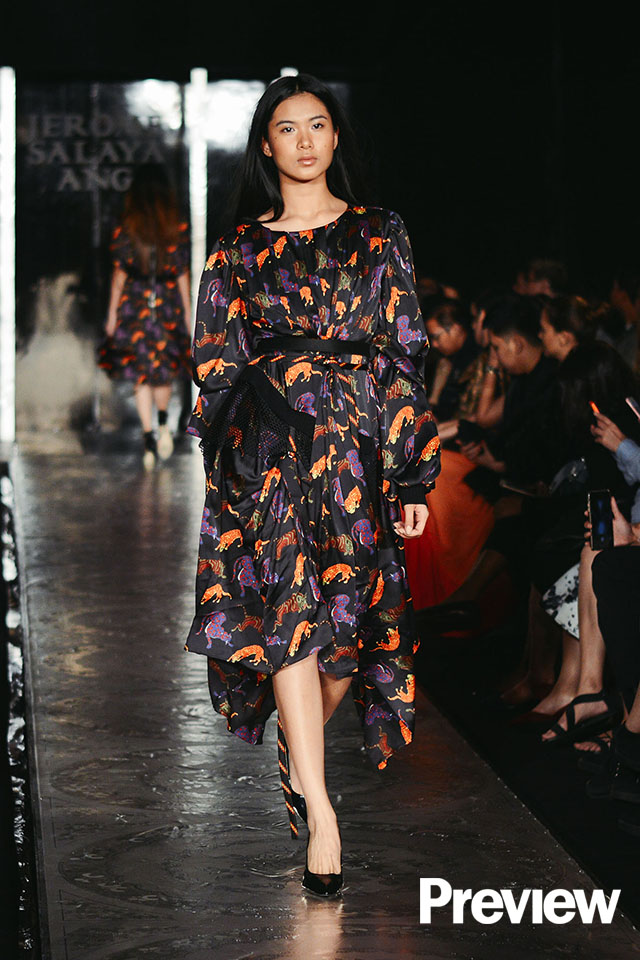 IMAGE Bien Canunayon
ADVERTISEMENT - CONTINUE READING BELOW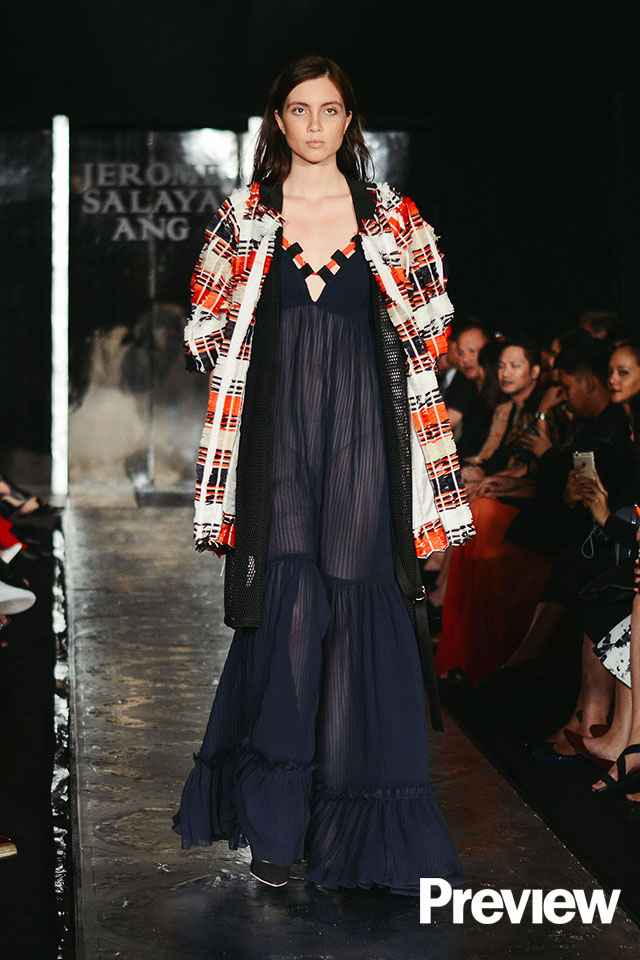 IMAGE Bien Canunayon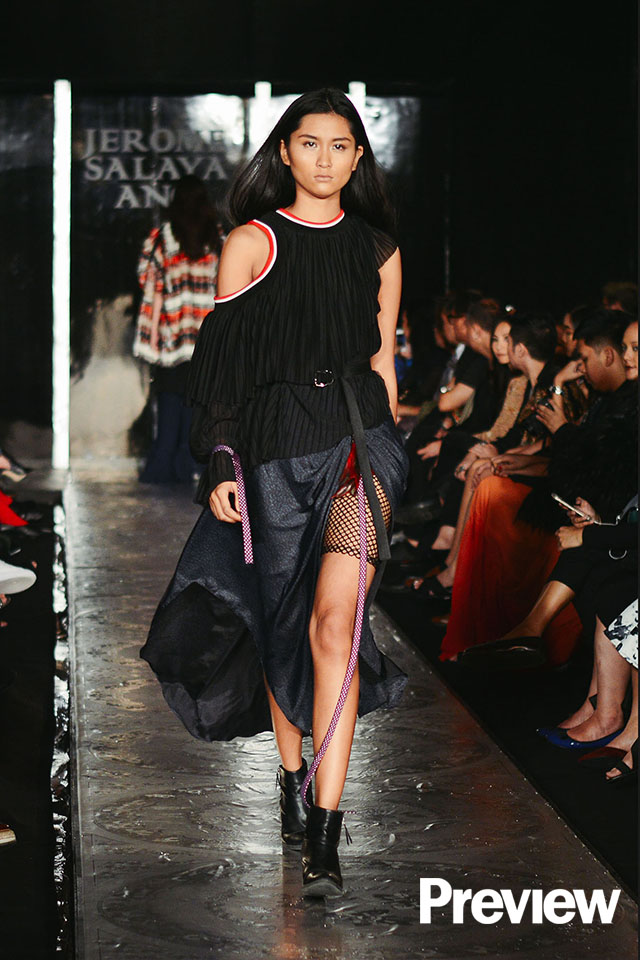 IMAGE Bien Canunayon
ADVERTISEMENT - CONTINUE READING BELOW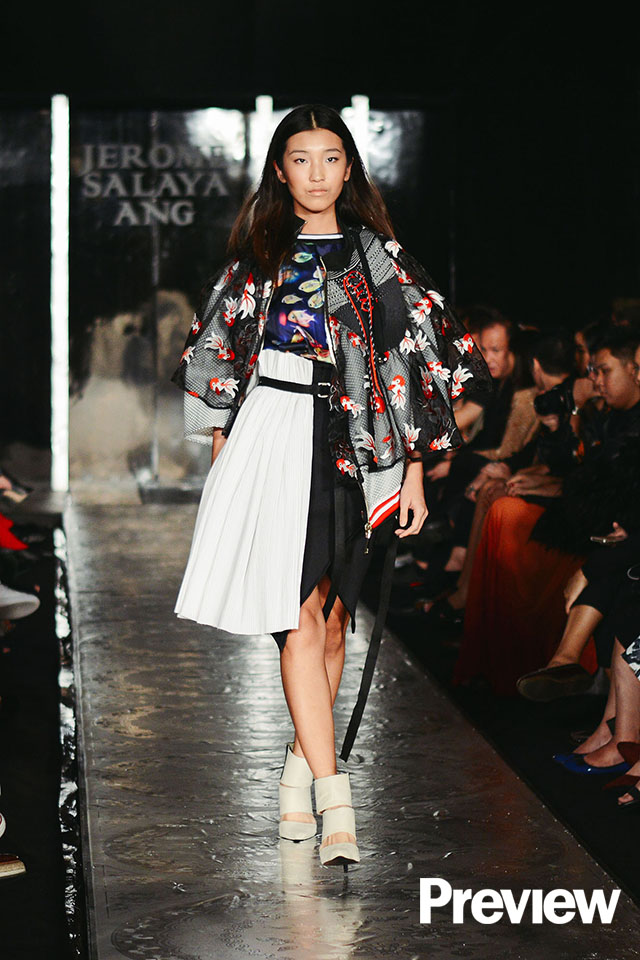 IMAGE Bien Canunayon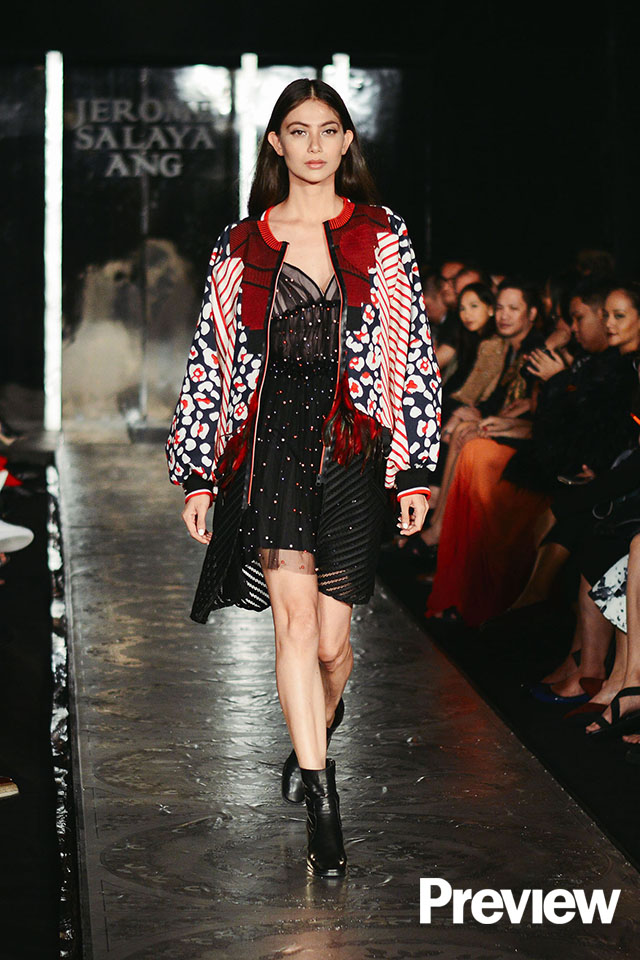 IMAGE Bien Canunayon
ADVERTISEMENT - CONTINUE READING BELOW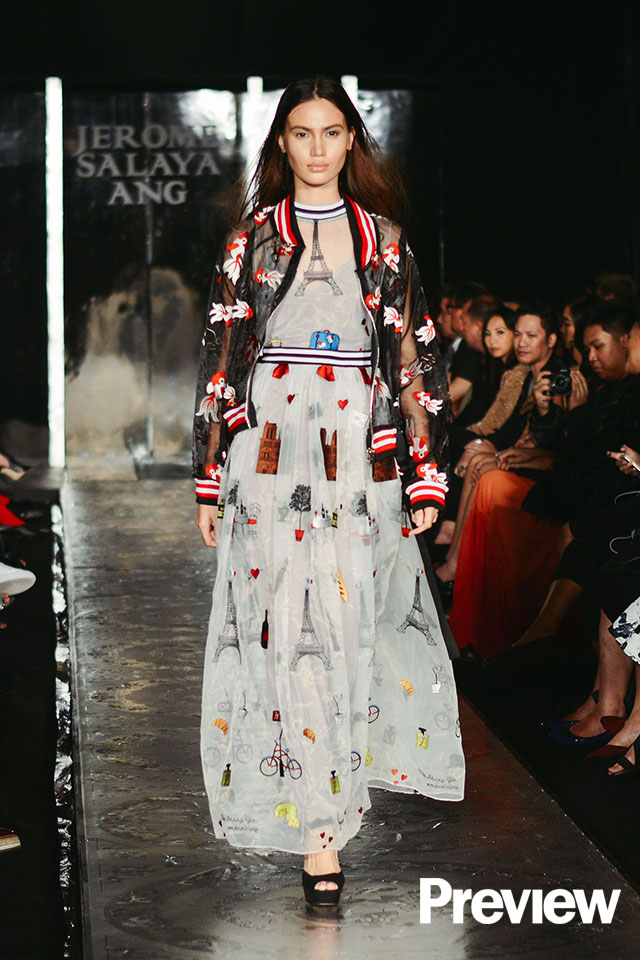 IMAGE Bien Canunayon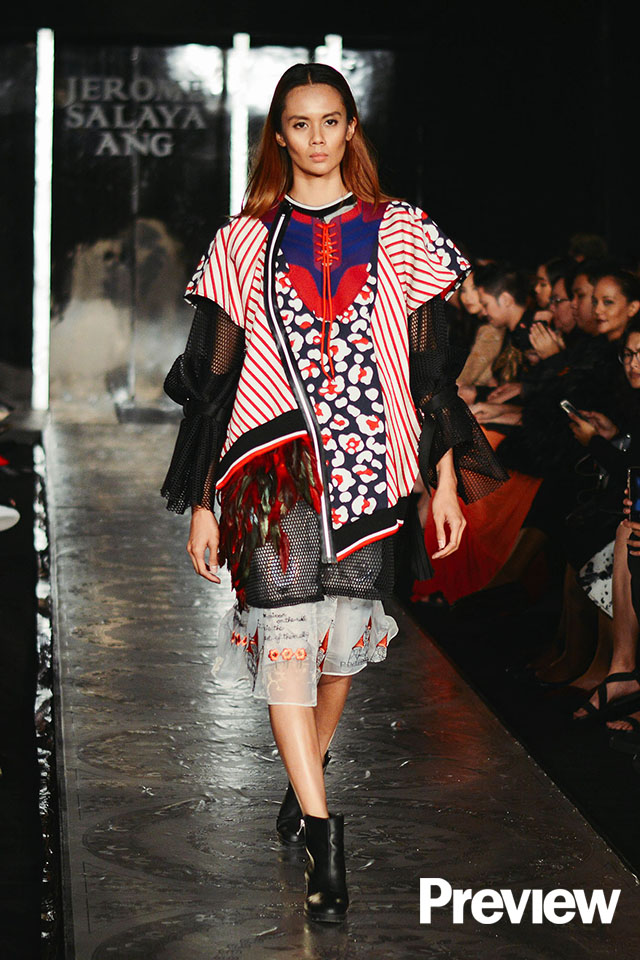 IMAGE Bien Canunayon
ADVERTISEMENT - CONTINUE READING BELOW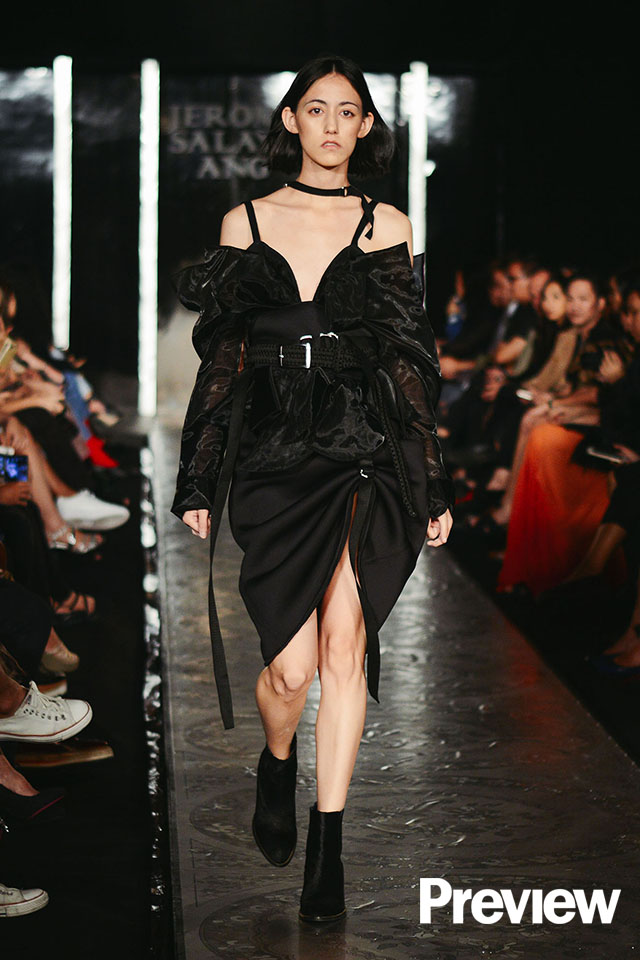 IMAGE Bien Canunayon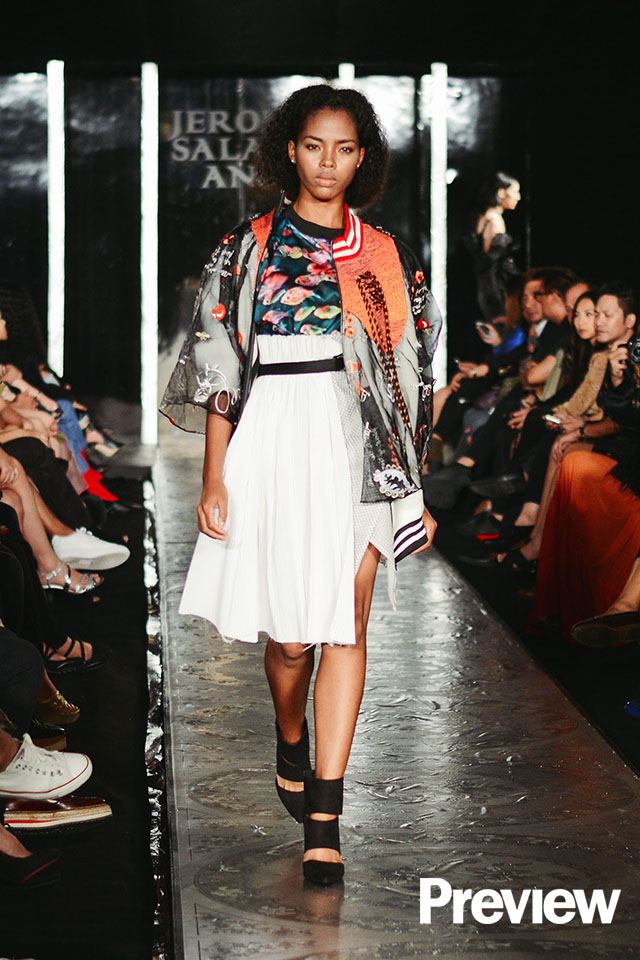 IMAGE Bien Canunayon
ADVERTISEMENT - CONTINUE READING BELOW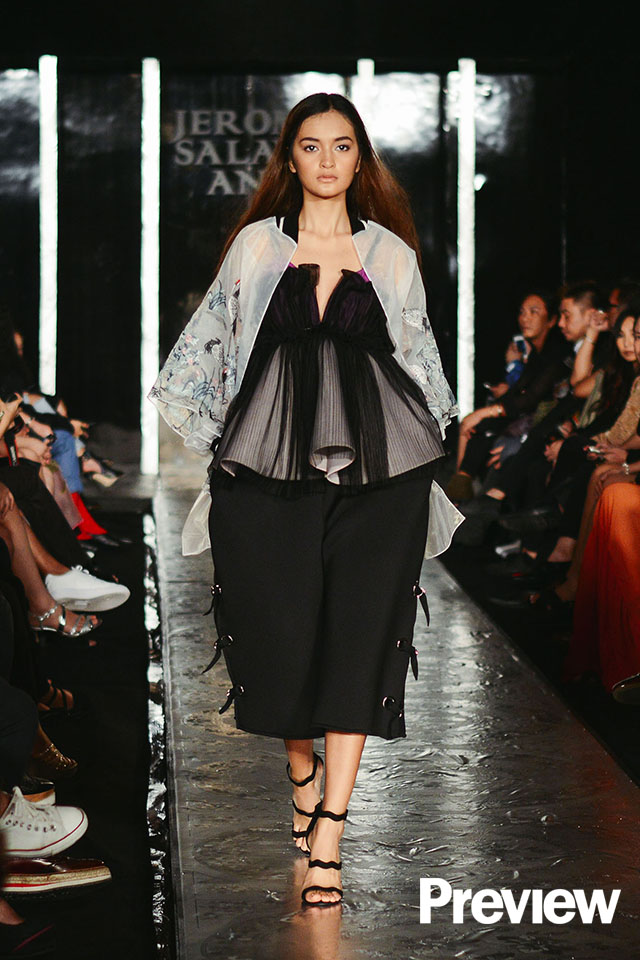 IMAGE Bien Canunayon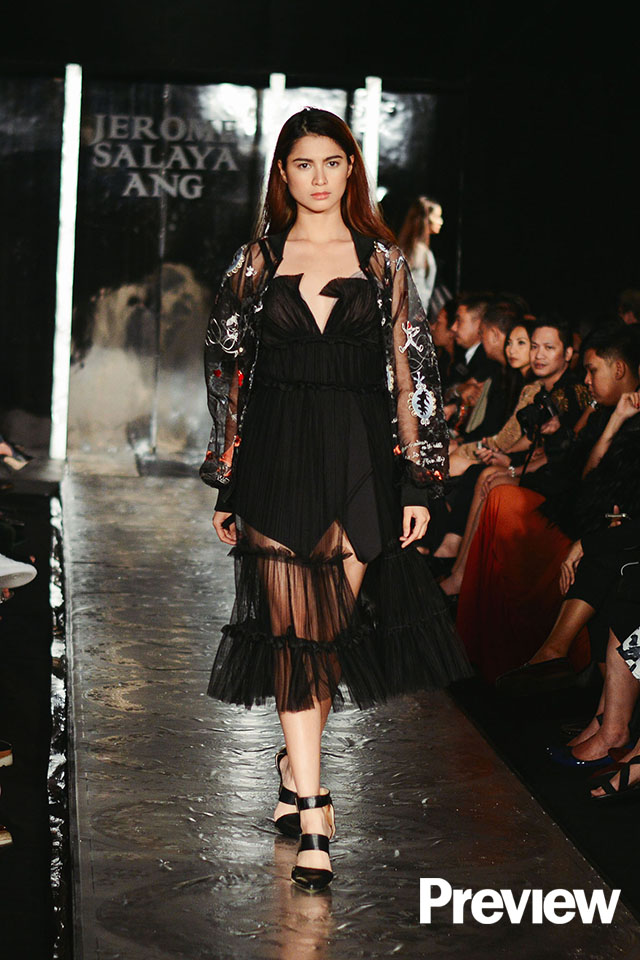 IMAGE Bien Canunayon
ADVERTISEMENT - CONTINUE READING BELOW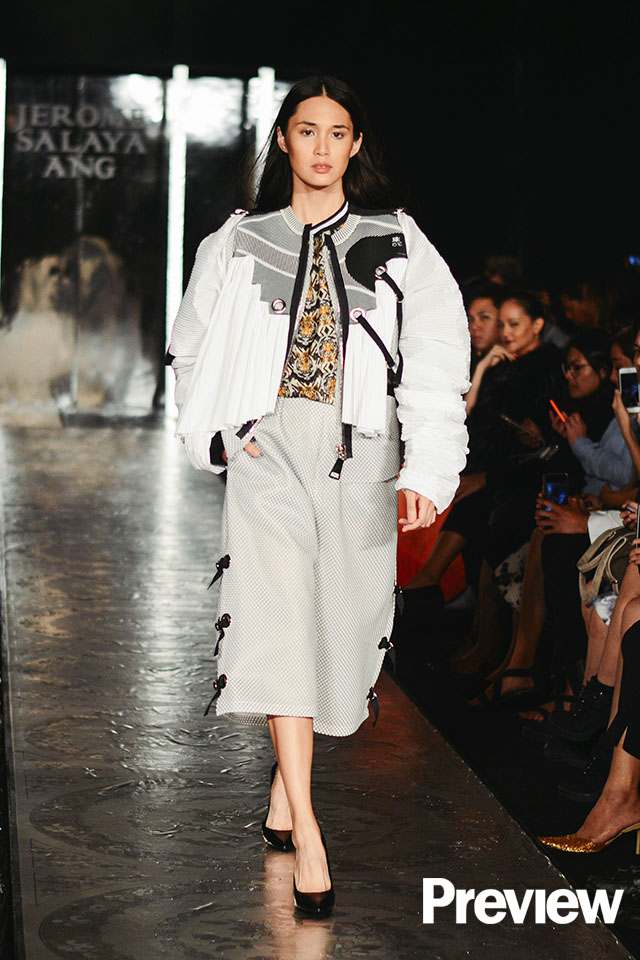 IMAGE Bien Canunayon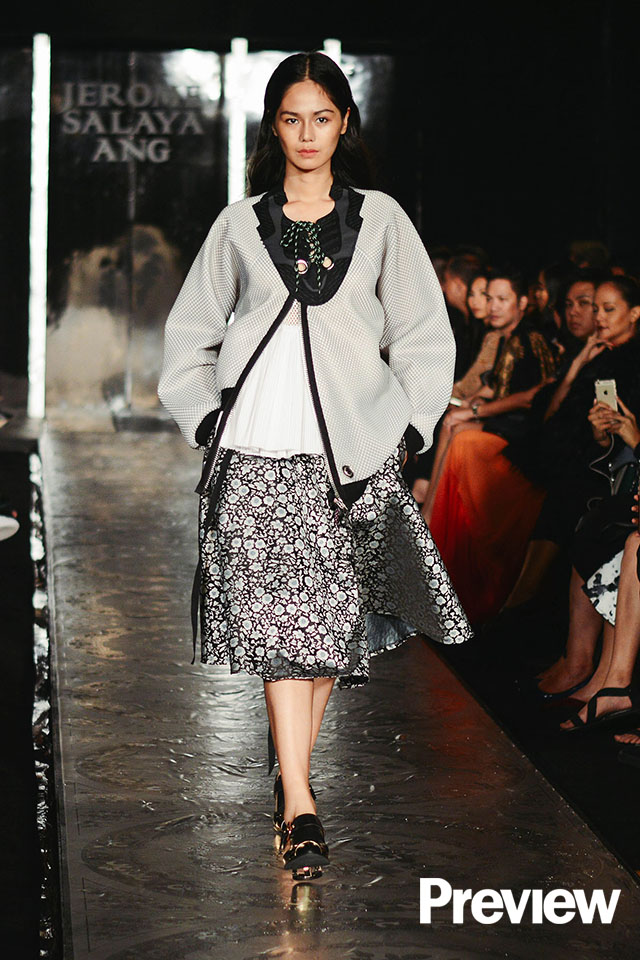 IMAGE Bien Canunayon
ADVERTISEMENT - CONTINUE READING BELOW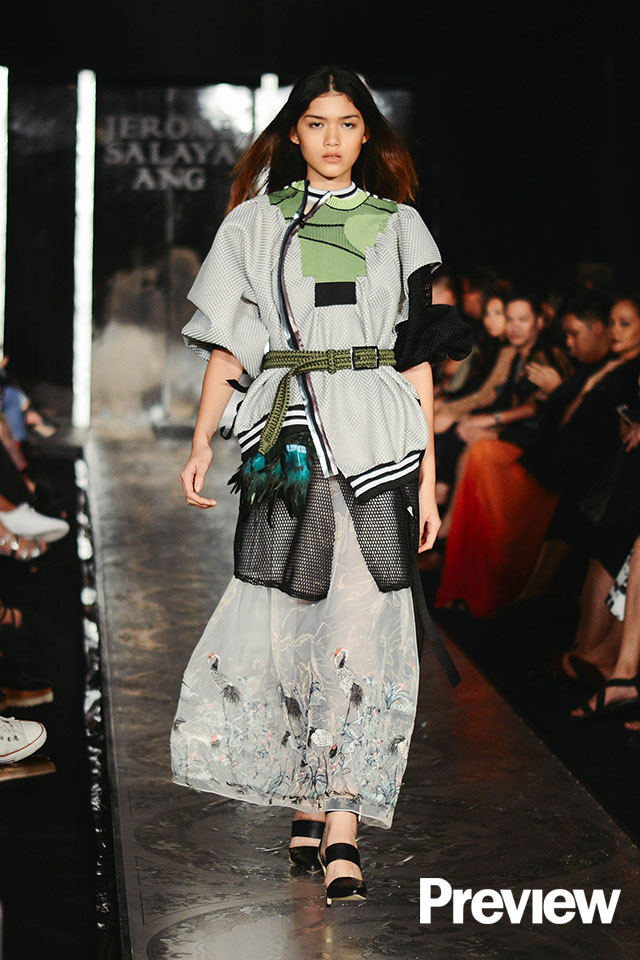 IMAGE Bien Canunayon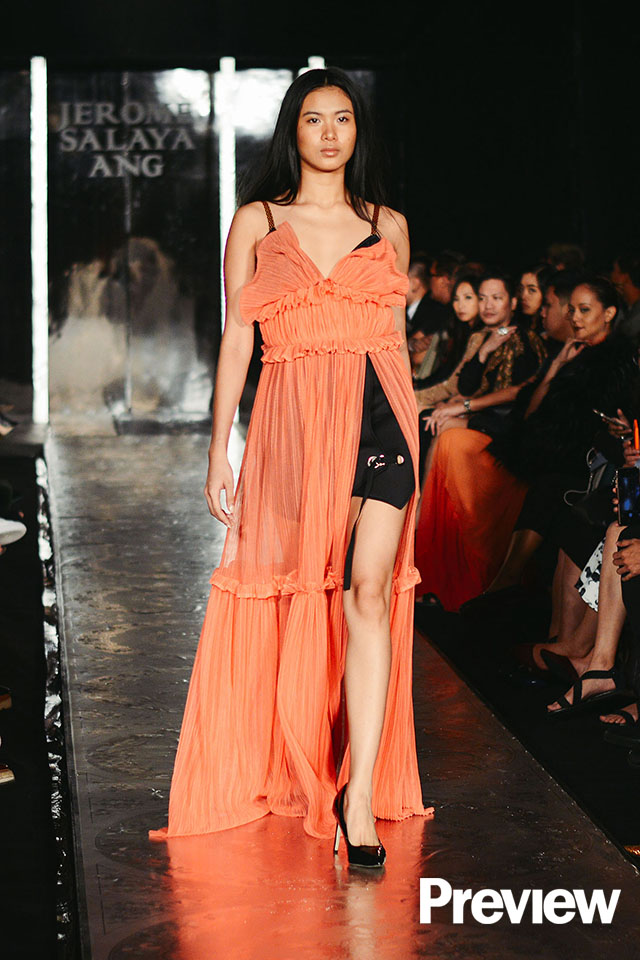 IMAGE Bien Canunayon
ADVERTISEMENT - CONTINUE READING BELOW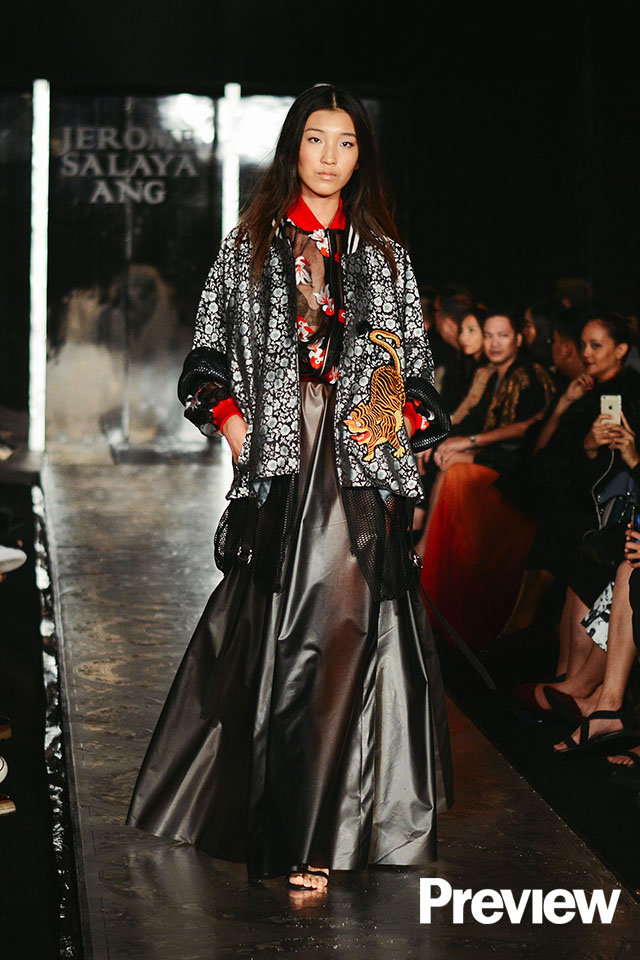 IMAGE Bien Canunayon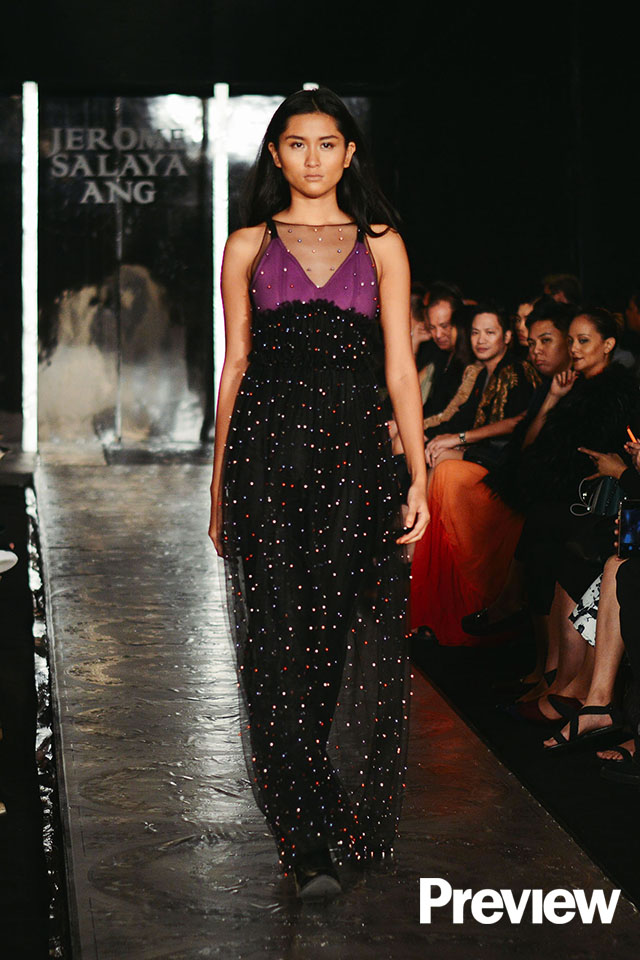 IMAGE Bien Canunayon
ADVERTISEMENT - CONTINUE READING BELOW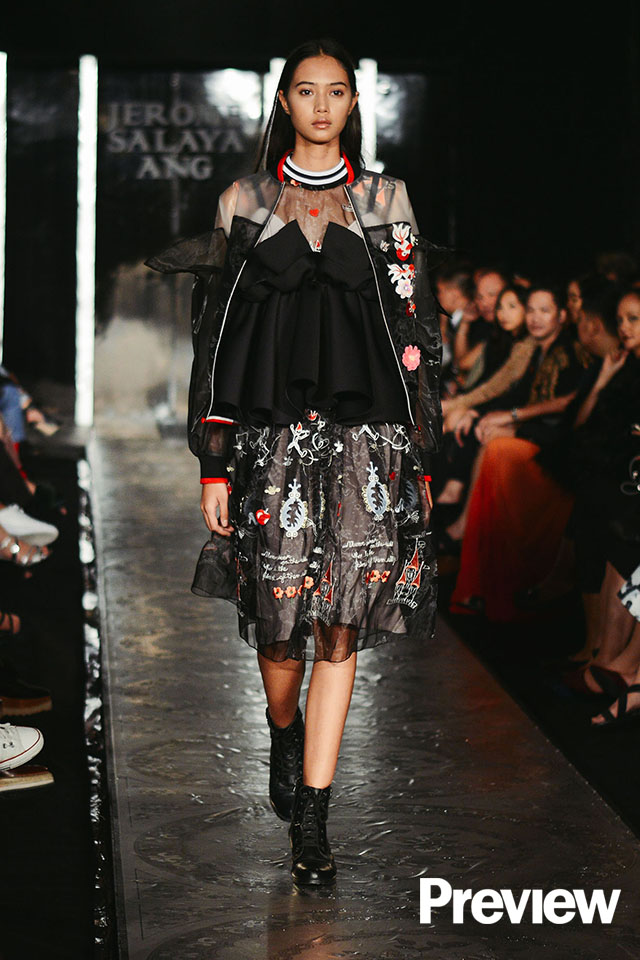 IMAGE Bien Canunayon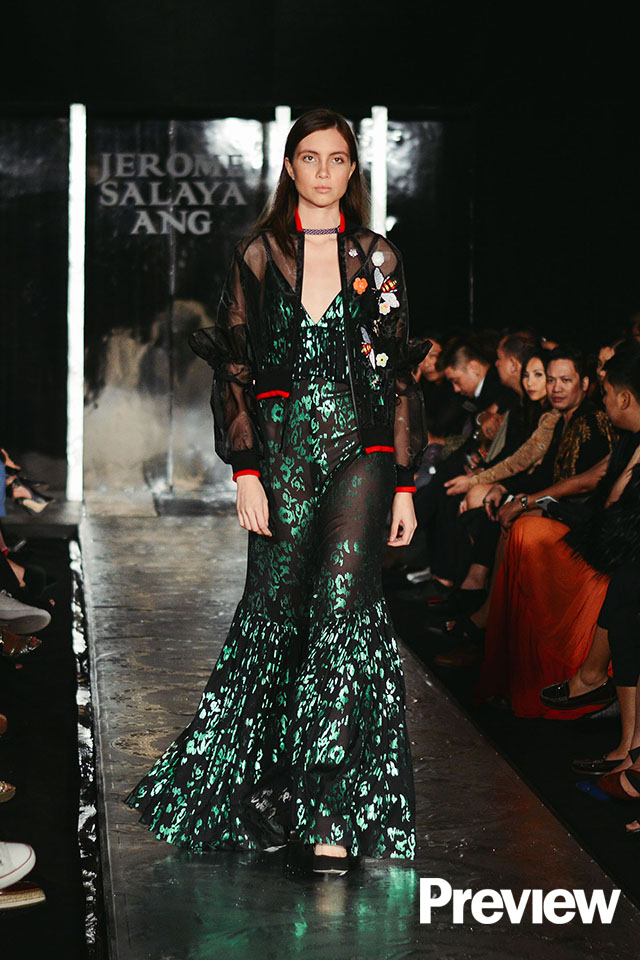 IMAGE Bien Canunayon
ADVERTISEMENT - CONTINUE READING BELOW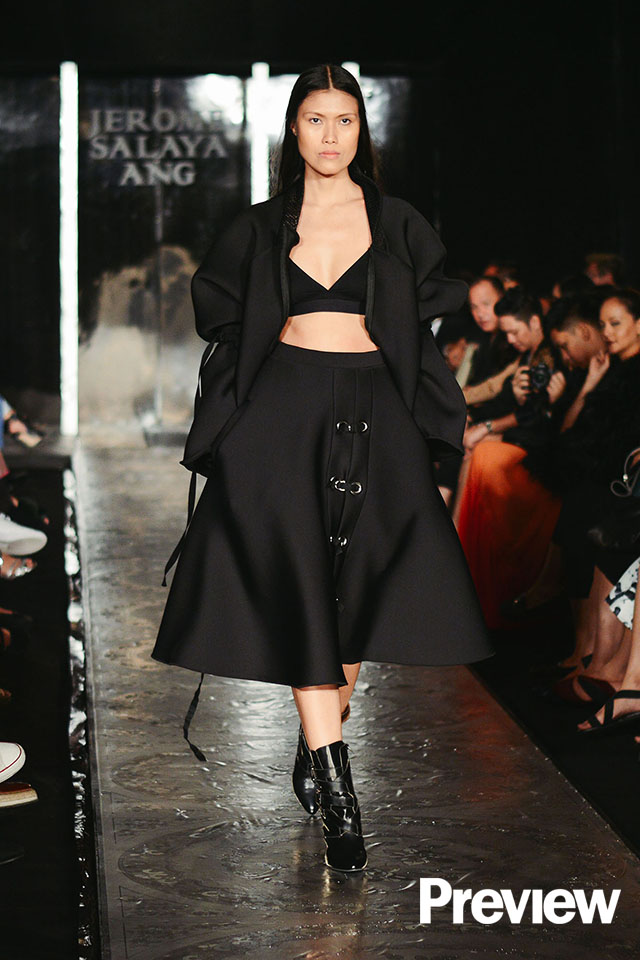 IMAGE Bien Canunayon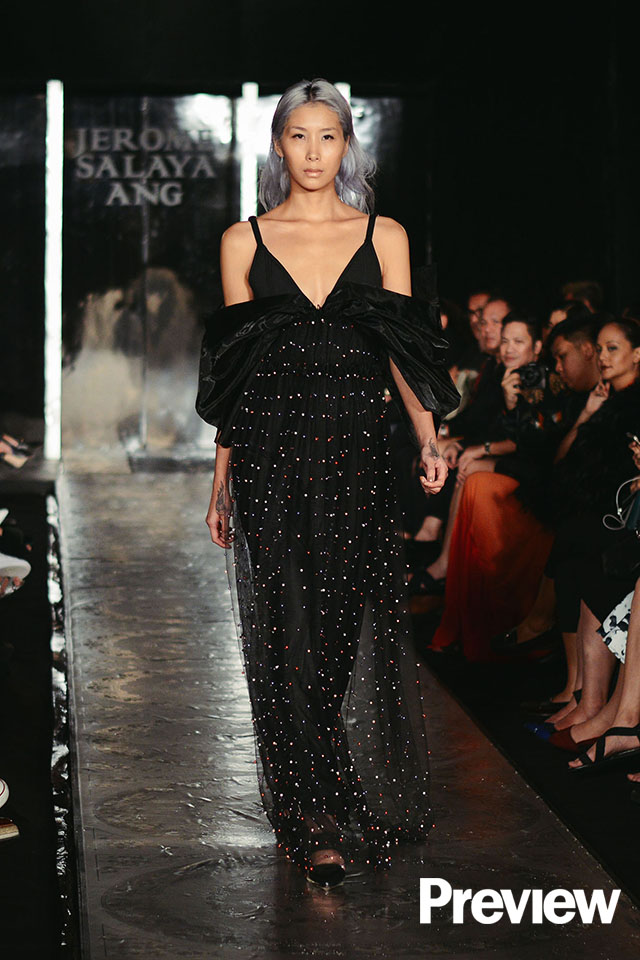 IMAGE Bien Canunayon
ADVERTISEMENT - CONTINUE READING BELOW
Related Stories from Preview.ph