Los Angeles-based apparel company, Joe's Jeans, has recently introduced a new denim line called #Hello. Its main feature? Well, jeans that allow you to charge your iPhone so you never have to worry about running out of juice.
You can now forgo your clunky power bank, thanks to the specially designed battery pack that slides perfectly into an opening above the traditional back pocket. There's also a hidden compartment tucked just below the waistline to keep your iPhone while you power it up.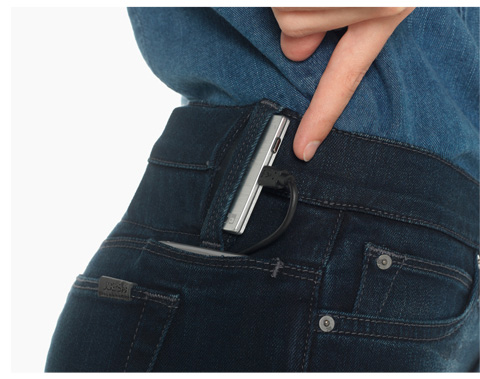 #Hello denim line comes in four styles and retails for $189. You need to shell out an additional $49 for the battery pack. Watch this space for updates on when the new collection will be released in the Philippines - or if it will be released in the Philippines at all.
ADVERTISEMENT - CONTINUE READING BELOW
Joe's Jeans is located at SM Megamall Fashion Hall.