Capping off Pride month, we seek to learn more about sexual orientation, gender identity and expression (SOGIE) with various members of the LGBTQIA community. Their stories are a glimpse of the diversity, beauty, and power of SOGIE and we hope that they empower you to find love, understanding, and acceptance for yourself and others.
March 7th 2013, Janlee Dungca distinctly remembers.
"That was the first time I wore a bikini," Janlee chuckled. "I was in Boracay. The thought of being topless and in board shorts made me cringe."
Five years later, Janlee continues to make waves as a gender equality advocate and a proud transgender woman. She has a successful career in public relations, but also devotes much of her time to raising HIV and AIDS awareness.
Today Janlee is inspiring a new generation of LGBTQ+ Filipinos, one that is fearlessly fighting for equality both online and offline.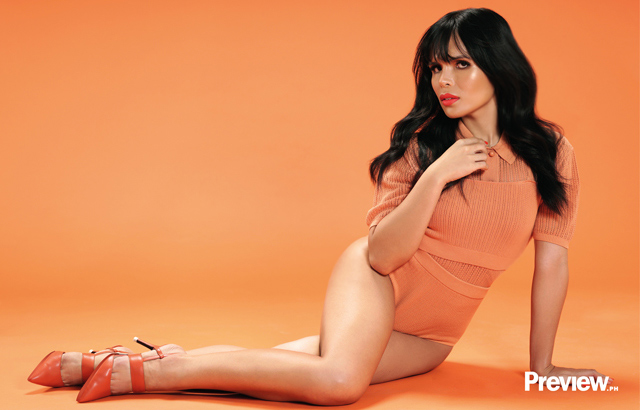 ADVERTISEMENT - CONTINUE READING BELOW
IMAGE Patrick Diokno
Top, P11,985; crop top, P6895; bottoms, P6895; all JOSEPH, SM Aura. Shoes, P2499, CHARLES & KEITH, Greenbelt 5

Growing up
As a child, Janlee was surrounded by "strong female figures" – her mother, aunts, cousins, and two older sisters.
On her mother's side, she says she has a lot of LGBT relatives, but none from her father's.
"My family represents a wide spectrum," Janlee quipped, pointing out a gay uncle, transgender cousins, lesbian nieces, and a gay brother.
"I believe in the theory that being LGBT is genetic," she added.
This theory has sparked several debates. Despite differences in opinion, many agree that people don't choose or decide to be LGBT, they just simply are.
At home, relatives of diverse SOGIEs were respected, Janlee says she never felt out of place. The outside world, however, is less kind.
"Because of the judgement [Filipino] society has, I didn't want to grow up gay or trans," Janlee admitted. "I felt that LGBTs were being ridiculed and I didn't want to be ridiculed, so I put up this front that I like girls."
CONTINUE READING BELOW
Recommended Videos
From grade school to high school, Janlee tried courting girls, hiding her attraction towards boys.
"I also felt pressured to be not gay because my older brother is already gay," Janlee shared. She didn't want to disappoint her parents, who were counting on her to be a "man."
"I guess there was fear of being not normal, so I really exerted effort to be straight. Until finally, I couldn't hold it any longer."
During her senior year in an all-boys high school, Janlee realized she was in love. "As cliché as it may sound, I fell in love with my best friend," she said, following a small burst of giggles.
In class, the two were constantly teased, but Janlee never buckled nor confessed her feelings.
"One day I told myself, I can't pretend anymore," Janlee said. "That was my turning point, I came out to my close friends, then my classmates but not to my family."
ADVERTISEMENT - CONTINUE READING BELOW
Her friends had nothing bad to say, joking that everyone already knew Janlee was gay except for Janlee.
In the summer following her high school graduation, Janlee's mother finally asked, "Anak, ano ka ba talaga? Bakla ka ba?" (My child, how do you really identify? Are you gay?)
"I said opo (yes), then we cried together," Janlee narrated. Her mother was in disbelief, bringing up Janlee's past courtships with girls, insisting her son is straight.
That whole summer, Janlee was grounded. She wasn't allowed to hang out with her gay friends.
"Slowly though, my family started to accept me. A few months after I came out, it became a non-issue," said Janlee. "They just needed time to adjust and accept it."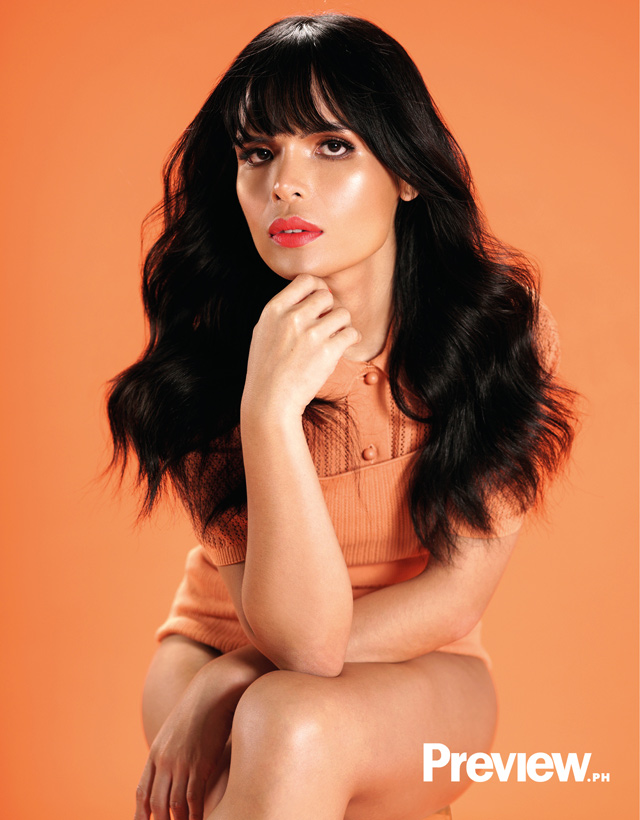 ADVERTISEMENT - CONTINUE READING BELOW
IMAGE Patrick Diokno
Woman
College, says Janlee, was much easier since she no longer had to pretend to like girls.
During her fourth year as a Psychology major, Janlee took a special one-session class on gender psychology, "that was the first time I learned about being transgender."
"It was my eureka moment," said Janlee. "I'm not gay. All this time, I'm a transgender woman, I just didn't have the knowledge of what being transgender is."
Janlee then did a lot of research and talked to several friends, asking them about their gender identity.
"So I came out again, this time as a woman."
Janlee didn't immediately inform her family, "I had fears since I already came out as a gay guy in high school, then now as a transgender woman." She was worried of overwhelming her parents.
"I really wanted to transition already, I started researching about hormone replacement therapy (HRT)," Janlee explained. "Here in the Philippines, we don't have an HRT program from the government, which they have in the US and other more progressive countries."
ADVERTISEMENT - CONTINUE READING BELOW
So she had to rely on resources abroad.
Janlee also sought guidance from a Filipino transgender woman who documented her transition on Facebook. "I called her my mentor," Janlee said. "She really helped me prepare physically, socially, mentally, and emotionally."
"When I felt that I was super ready to transition, I did it. That was March 7, 2013; I was on my way to Boracay. Before my flight, I took my first set of hormones. That's how my transition started."
Three months into her transition, Janlee decided to come out to her family for the second time. "That was the most terrifying dinner of my life," said a laughing Janlee.
Her family didn't understand "transgender," so it came handy that Janlee prepared a speech about SOGIE.
"Their main concern was my health, of course they wanted me to be safe. I assured them I had an endocrinologist monitoring everything. They just needed assurance that I'll be okay."
ADVERTISEMENT - CONTINUE READING BELOW
"My second coming out was like a second puberty," Janlee explained. "I came out as a woman, it was a different experience all together. There were so many changes."
Since then, Janlee says she felt more confident and comfortable with herself, "life became much easier."
At work, Janlee never experienced any form of discrimination. Her workplace is among the few in the Philippines that is genuinely LGBT-friendly.
She hopes more companies can follow suit. The first step, Janlee suggests, is to teach gender equality and SOGIE in schools.
"Don't rush. Educate yourself using reliable sources," Janlee advised the Filipino youth. "Take your time to discover yourself."
To learn more, you may visit the STRAP Kababaihan Philippines Facebook Page. You may also e-mail them at strapmanila@gmail.com
Produced and edited by Jae de Veyra Pickrell
Photographed by Patrick Diokno
Art directed by Vince Uy
Styled by Loris Peña
ADVERTISEMENT - CONTINUE READING BELOW
Assisted by Ning Nuñez
Makeup by Don De Jesus
Hair by Mong Amado
Related Stories from Preview.ph
Related Stories from Preview.ph
Hey, Preview readers! Follow us on Facebook, Instagram, YouTube, Tiktok, and Twitter to stay up to speed on all things trendy and creative. We'll curate the most stylish feed for you!