Bagging the crown for Binibining Pilipinas and winning first runner-up at the Miss Universe 2012 pageant, you'd think Janine Tugonon has it easy. Just recently, the former beauty queen who never fails to make her country proud once again made it to the headlines when she landed a role in the Victoria's Secret PINK campaign. However, what many of us aren't aware of is the taxing process it normally takes to successfully make it as a model overseas. Spoiler alert: It's not as glamorous as it looks.
In an interview with Preview, the 26-year-old beauty queen and model opens up about her struggles as she chases after her dreams in New York.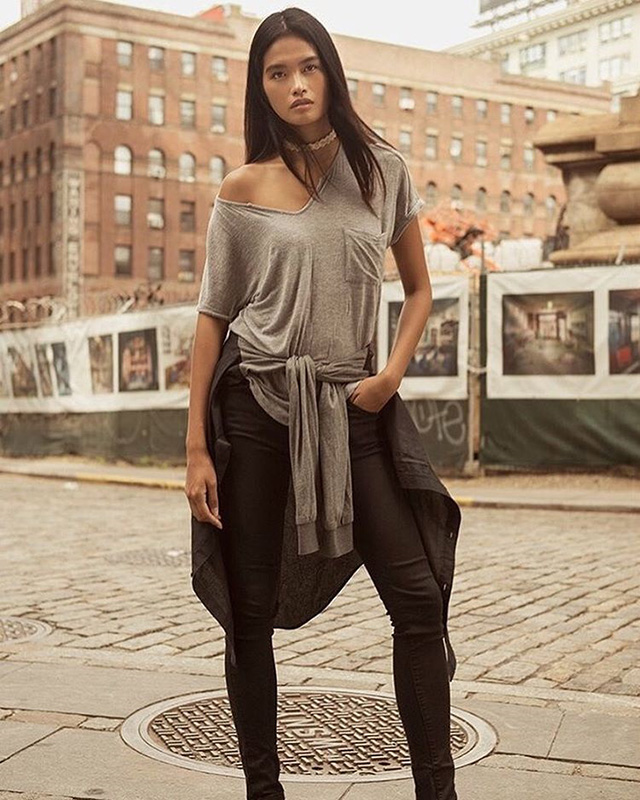 ADVERTISEMENT - CONTINUE READING BELOW
IMAGE INSTAGRAM/tugononjanine
Hi Janine! So how's life in the Big Apple?
"NYC is great! Life as always is very challenging."
Last time we heard about you, you were making your country proud as our Miss Philippines candidate in the Miss Universe pageant. Please fill us in! What have you been busy with since?
"Well, it was September 2013 when I moved to the US to study acting and pursue modeling. Since then, I've been working on my papers to be able to stay here in the US. I've also been busy with my career. I go wherever [life] takes me!"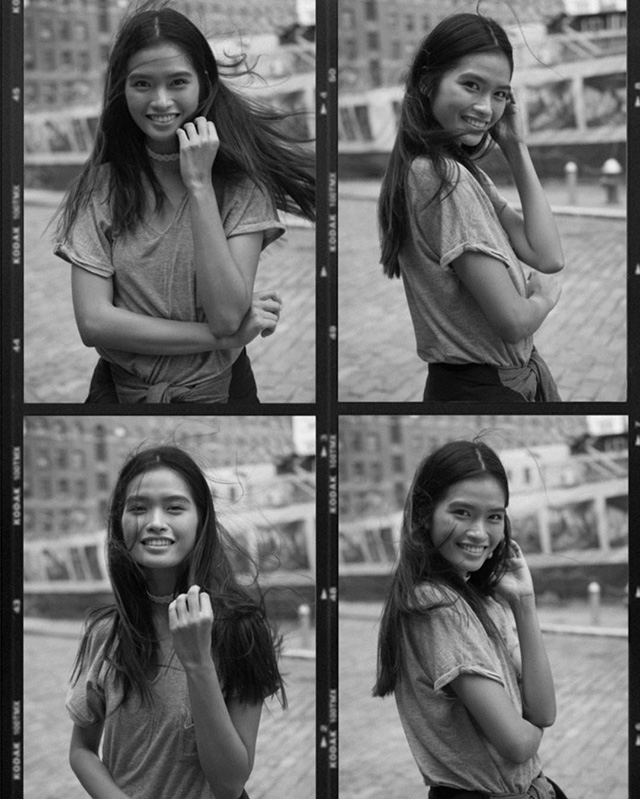 IMAGE INSTAGRAM/tugononjanine
Take us back to how it all started. What made you want to pursue modeling in New York?
"I told my mom in the Philippines that I want to live in the US and to pursue a career here. Three weeks later, I flew here. Because I'm like that—I'm a doer! If I want something, I plan it then act on it. First, I moved to LA. I tried it out there then I've noticed modeling is really good here in New York. LA is more for acting, so I told my agent I want to go to NYC and try modeling."
How are things working out so far?
"Moving to another country, staying in Los Angeles, then now being in NYC—it's a roller coaster of emotions. I moved here with only myself and my faith. I have big dreams, but there are always these uncertainties: What will happen tomorrow? Will I be able to book jobs? Will I be able to pay the rent next month? It's very challenging, but I am tough. I love challenges and I enjoy them."
ADVERTISEMENT - CONTINUE READING BELOW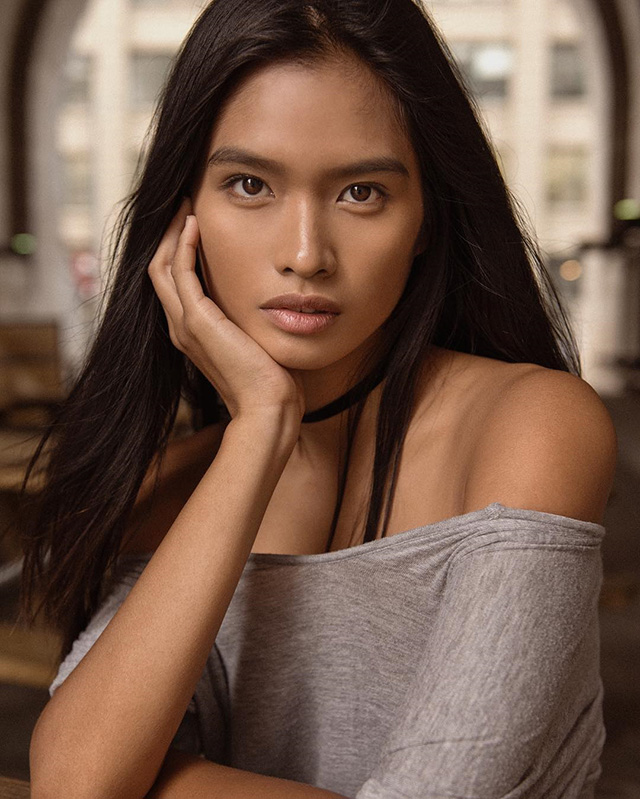 IMAGE INSTAGRAM/tugononjanine
Speaking of struggles, please tell us more about it. How did you overcome those challenges?
"There's a lot. First of all, [there's a lot of paperwork involved] to be able to stay in the US. I already have a greencard now, but another thing is that there are tons of actors and models here. They are all aiming for that big break, all wanting that same dream. And they're all talented and gorgeous! So the competition is tough. I had to go back to square one when it comes to my look. I don't know if you noticed, but I put less makeup now—like, a lot less! Because in here, they want to see your bare face. The US is way different compared to the Philippines. I had to learn a lot of things and make necessary adjustments. I go to a lot of castings every week and sometimes you just don't get to book the job. Sometimes the role just isn't for you. I used to think, what did I do wrong? Why don't they like me? There were a lot of rejections, and there were times that I even worry about how to pay rent and bills. There's a lot of struggles but, like I said, I have faith. That's what keeps me going. This is my passion, and I'm not giving up."
ADVERTISEMENT - CONTINUE READING BELOW
Well, you made it to the Victoria's Secret PINK campaign! Congratulations about that! What was it like shooting for the brand?
"It was amazing! It's a very professional, creative, and fun team. We shot the whole day and I loved every bit of it. The girls were so nice. The production team, I love them. It was a very fun shoot overall. I'll never forget it and I'll forever be grateful to them for casting me."
ADVERTISEMENT - CONTINUE READING BELOW
Wow. How did you manage to score the role in the VS campaign? We'd love to hear all the deets!
"My agent sent me to the casting. They filmed me while acting, and it was really nerve-wracking because three people from the production team were there watching. They bring in two girls at a time. They had us act for three scenes. It was actually funny because the last scene we did, the guy who was recording said, 'That was horrible!' He meant that as a joke, of course, although I did feel it was a bit terrible actually. (laughs) A few days later, I got a callback."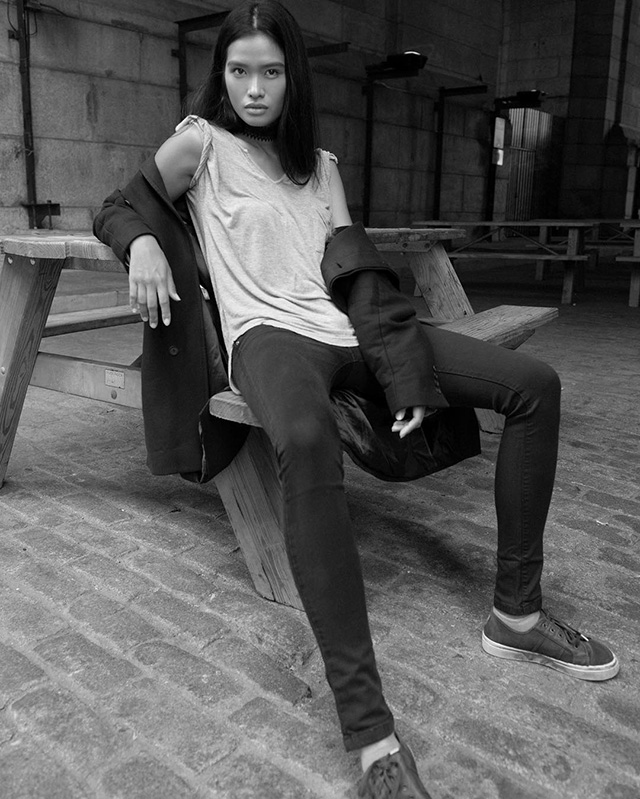 ADVERTISEMENT - CONTINUE READING BELOW
IMAGE INSTAGRAM/tugononjanine
So will we be seeing you on the VS runway soon?
"Well, I don't know yet. VSFS has a separate and different casting process. I don't know when and how to get in to the casting but I'll ask around. We'll see."
What's next for Janine Tugonon?
"I'll continue to pursue modeling and eventually do acting someday. I did several classes in LA and I love acting. I'm a very emotionally contained person. Acting and modeling are my outlets. That's where I get to express my emotions. I'm hoping to get casted in a TV series or maybe a movie here in the US. That would be fun and amazing! I love action thrillers so, yeah, I'll be praying! Haha!"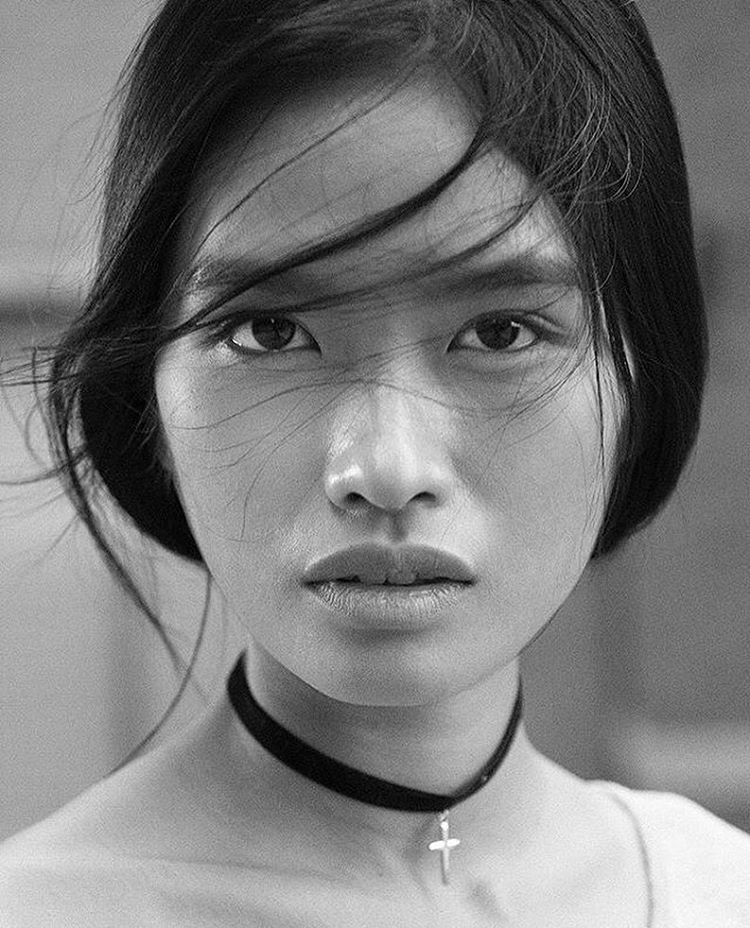 ADVERTISEMENT - CONTINUE READING BELOW
IMAGE INSTAGRAM/tugononjanine
That sounds exciting! And now that you're practically based in New York, how about sharing with us some travel tips? What are the top three must-visit places in the city that never sleeps?
"To be honest, I haven't had the time to go out and just chill yet. I've been hustling since I got here. (Laughs) But so far, with the spots I've been to, I'd suggest Dumbo area, Manhattan, and the Brooklyn Bridge. Central Park is a must-see, too. It's a good place to just relax, read a book, and have a picnic with friends and family. I'll definitely check out the coast or the beach soon if I get the time."
Related Stories from Preview.ph
Hey, Preview readers! Follow us on Facebook, Instagram, YouTube, Tiktok, and Twitter to stay up to speed on all things trendy and creative. We'll curate the most stylish feed for you!