For someone who went from serving drinks to fashion editors to becoming one of the most influential fashion journalists of this generation, Nina Garcia is truly a force to reckon with. As the creative director of Marie Claire and seasoned Project Runway judge, the 48-year old Colombian has really gone a long way, and her journey proved that passion, backed with loads of hard work, is really the key to success.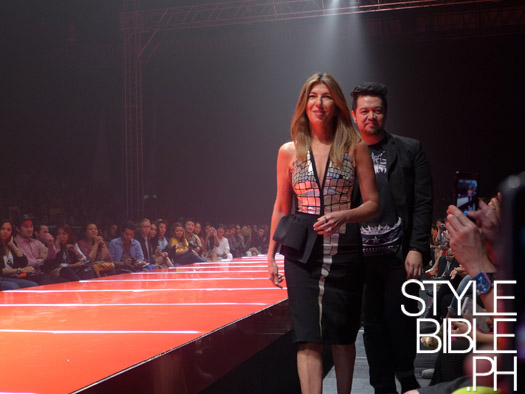 ADVERTISEMENT - CONTINUE READING BELOW
FRONT AND CENTER. Nina Garcia on her way to the stage, escorted by JAG's Epoy Arcino.
As an advocate of early talent and a supporter of historic and established fashion, it was very fitting that JAG chose Nina to headline their JAG Origins campaign—a series of talks on fashion, marketing, and creative thinking that targets the industry of art and fashion. To further ignite the spark for creativity, JAG collaborated with three of the country's most promising designers—Jerome Salaya Ang, Norman Noriega, and Jeffrey Rogador—for a special collection and gave them the opportunity to consult with the Project Runway judge.
CONTINUE READING BELOW
Recommended Videos
"I was blown away. They were all phenomenal. They have a very distinct point of view—very different aesthetics, but very well put together. Bravo, Jeffrey! Bravo, Norman! Bravo, Jerome!" says Nina.