It's a sad day for #TeamPhilippines in Asia's Next Top Model. One of our bets, Jachin Manere, has been officially eliminated after the sixth episode's supermarket photo shoot. While Beauty Tinh of Myanmar was awarded the best photo of the week, Jachin sank to the bottom and was sent packing.
Jachin took her statement to Instagram, thanking her fans for their continuous support: "So after winning one Best Photo, one Second call out, and three challenges, it is the end of my ASNTM journey. Thank you everyone for all the support and love! You guys helped me get through all the worries, emotions, and stress I had post-show."
The internet, however, was not happy with the show's decision to eliminate Jachlin, particularly her boyfriend Scott Rais, who couldn't help but express his dismay via Instagram Stories. He claims "it's obvious the producers are pulling the strings for entertainment."
ADVERTISEMENT - CONTINUE READING BELOW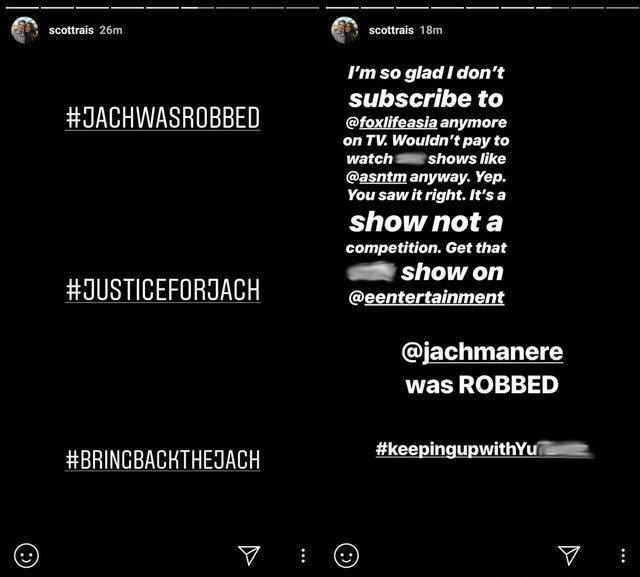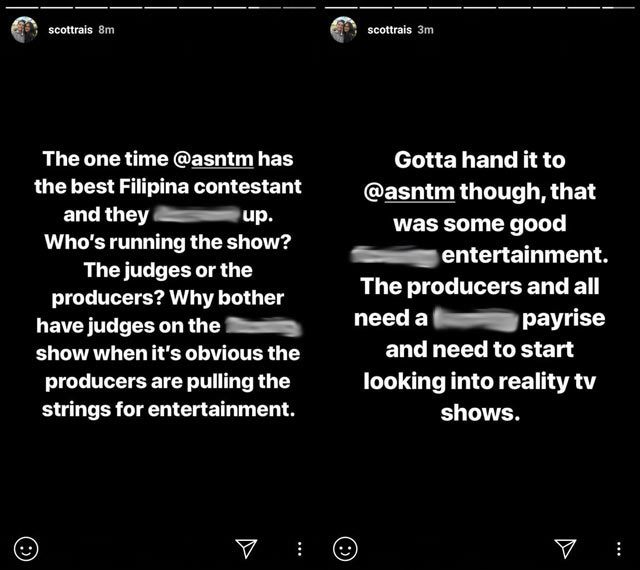 Many netizens also echoed Scott's sentiments that Jach "was robbed" and questioned why ASNTM eliminated such a strong contender, resulting in "Jachin" to even trend on Twitter.
Meanwhile, others encouraged Jach and tweeted messages of support:
How do you feel about Jach's elimination?