At your wedding where a million things could go wrong, you can rest assured that at least your gown won't be one of them. That is, if you decide to wear an Ito Curata creation on your big day.
Ito is not your run-of-the-mill designer; he's got the trusted name, the years of experience under his belt, and, most importantly, a deep understanding of the relationship between a bride and her wedding gown designer.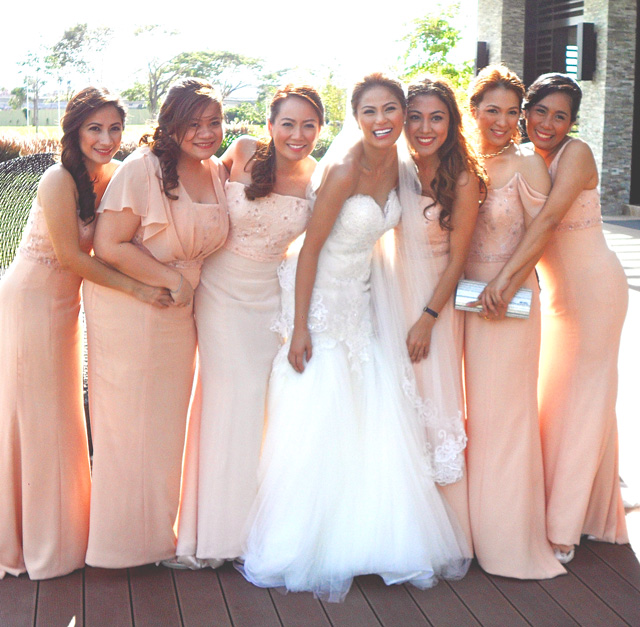 ADVERTISEMENT - CONTINUE READING BELOW
A respected designer famed both on the local and international scene, Ito's creations speak for themselves. His attention to detail has helped him in establishing a distinct quality in every gown he creates. The seasoned designer of over 30 years only works with top-notch materials. His signature design elements of draping, bows, and lacy cathedral-length trains will make you feel every inch of a romantic bride on your wedding day. He believes in classic pieces that are timeless and perfect-fitting, but he's also not afraid to play around and adjust to his bride's taste. Achieving a perfect balance between soft femininity and detail-attention requires a good eye and expertise. That's why the designer expects only quality work from his team. Ito even says that this is actually one of the reasons why he forewent his career in the States and went back home in the Philippines.
CONTINUE READING BELOW
Recommended Videos
Moreover, he understands the importance of the bride's vision for her wedding dress—and that a designer's role is to do everything in his/her power to make a physical manifestation of that dream. He shares, "My primary goal is to do everything I can to ensure that the bride is beautiful on her special day; the dress is just one component of her overall look. In my opinion, the final design of the gown should be a collaborative process between the bride-to-be and the designer. Although not an exact formula, I believe eighty percent of the final design should reflect the client's idea of the perfect gown and the remaining twenty percent, the designer's."
The designer might be a long time player in the game, but don't expect this veteran to be stuck in a rut. Perhaps his longevity in this industry, besides his skill and craftsmanship, can be credited to his ability and willingness to adapt to the ever-changing tides of bridal trends. "I try to stay current with the latest fabrics, as well as contemporary designs that appeal to today's brides-to-be. Compared to a bride-to-be of 30 years ago, today's bridal gown shopper is occasionally interested in considering colors other than white or off-white. Some have asked to see fabric sample in shades of cream, light gray, blush, and, in one case, black (she ultimately decided against it and went with a creamy white). More romantic designs like lower-cut tops, big skirts, and longer trains are also requested more often than years ago."
ADVERTISEMENT - CONTINUE READING BELOW
Incredibly talented, innovative, and never forgetting his roots, Ito Curata is certainly the man to go to for the wedding gown of your dreams. You're guaranteed a collaborative experience and quality work, something you'll definitely be thankful for on your special day.
Below, Preview talks to Ito about his first wedding gown creation, his collaborative process with brides-to-be, and why he loves designing for the modern Filipina.
Do you remember your first bridal gown design?
Yes, it was in the mid-1980s just before I opened my first shop in San Francisco. It was an off-white, French lace bridal gown with large puff sleeves, and a bouffant skirt. I created it for a friend who had a limited fund and wanted a beautiful gown for her daughter's wedding. And, after 30 plus years and more than 250 wedding gowns later, I am still making them.
How has your design style changed over the years?
For the most part, I have stayed true to my design aesthetics: good construction and fit, simple but beautiful lines, no over-the-top embellishments, and a desire for the bride's own physical beauty to stand out on her special day. The dress should complement and enhance that beauty.
ADVERTISEMENT - CONTINUE READING BELOW
What's your process for designing a wedding dress?
First, I meet with the potential client to understand what she likes and does not like when it comes to a bridal dress—or for that matter, any dress. I also assess her physical "plusses" and "minuses" and then come up with various sketches of gowns to judge her interest. If she shows interest in one of the designs, I will then take her measurements and may ask her to come back in a few days to try on a muslin-fabric pattern that was constructed from her measurements. If she likes the design I sketched and agrees with the business aspects of our relationship, work will begin on the actual dress.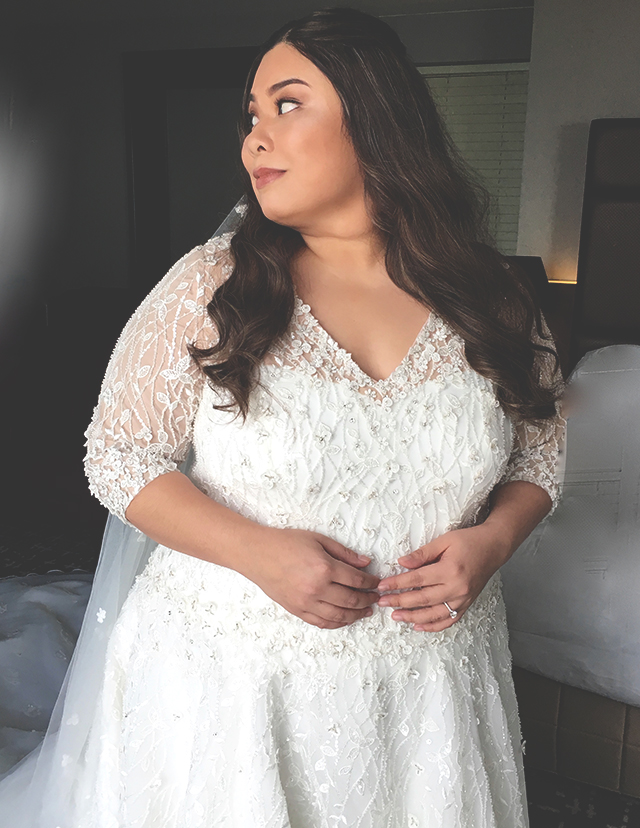 ADVERTISEMENT - CONTINUE READING BELOW
How do you marry your personal taste with the client's style?
My personal taste should be secondary to the client's style. In other words, it's the client's wedding and that day will be one of the most important days in her life. Therefore, her style requirements should take precedence over my personal taste. My job is to provide creative design suggestions that I believe will enhance her existing physical beauty to make her the center of attention on her special day. Hopefully, we will reach a mutual agreement for the final design. But, the final decision is still hers.
What's your advice for a bride when deciding on a wedding dress or before setting an appointment with a designer?
She should recognize and understand her body type as well as what she thinks are her physical "plusses" and "minuses." She also must let the designer know her design preferences in areas involving color, silhouette, fabric, embellishment detail, neckline, train, etc. And, she should be able to tell the designer what her budget is. The designer's role is to validate the client's input as well as suggesting solutions to design problems that have arisen during their discussions.
ADVERTISEMENT - CONTINUE READING BELOW
What's the timeline you give your brides?
Lead time is very important. I generally prefer four to six months for a couture gown. More time is better, especially if I am doing the entourage. I have done a gown in less than a month, but brides pay a higher price in these situations due to staff overtime and other rush charges.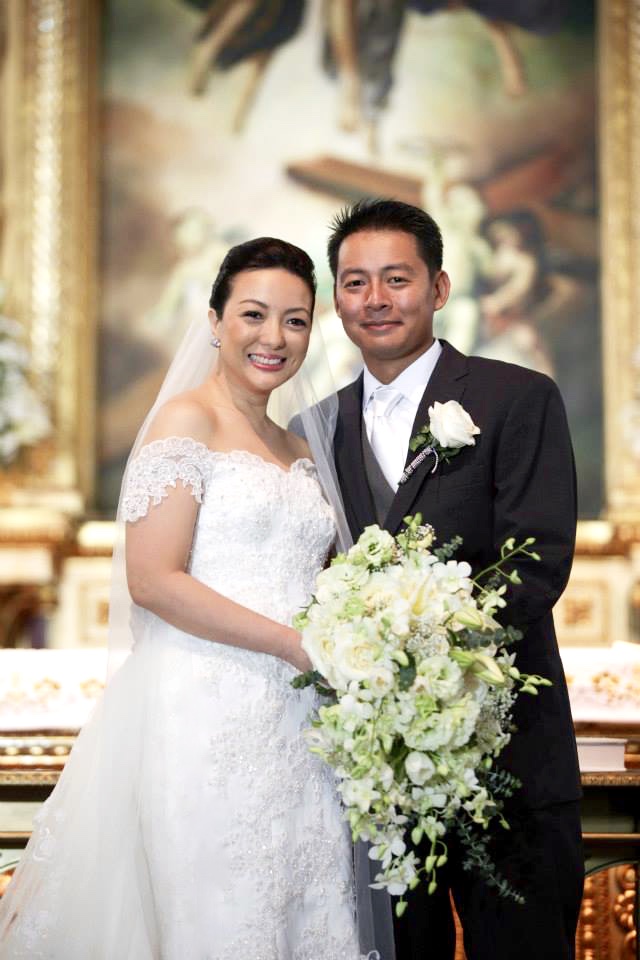 ADVERTISEMENT - CONTINUE READING BELOW
How have you incorporated your time and experience abroad into designing for the Filipina bride?
There really isn't much difference when it comes to comparing an American and Filipina bride-to-be. Both want to look beautiful on their special day. But some brides here are a little superstitious and don't want to try on the gowns during necessary fittings so I have to use the muslin pattern instead. In the States, brides always want to fit the actual gown. Also, brides here expect the designer to deliver the actual gown the day of the wedding. In the U.S., I always had to have the gown ready at least a week or two before the wedding. However, in both cases, I always ask the bride if she wants my staff and I to be at the wedding venue prior to the actual ceremony. This allows us to react to any unforeseen problems.
ADVERTISEMENT - CONTINUE READING BELOW
What's a bridal piece you've created that you'll never forget?
25 years ago, I was asked by my best friend to do her wedding dress, a French corded lace gown, fully-embellished with a beautiful train. Since I worked so hard making the ensemble, it was very emotional for me when I saw her absolutely beaming as she walked down the aisle. I realized then how important it was to ensure that every wedding gown I made in the future was extra special so the bride would truly have a wonderful experience on her special day.
What would you say is your signature bridal gown elements?
I like to use high quality fabrics, draping, bows, lace, and tasteful embellishments as well as a cathedral length train.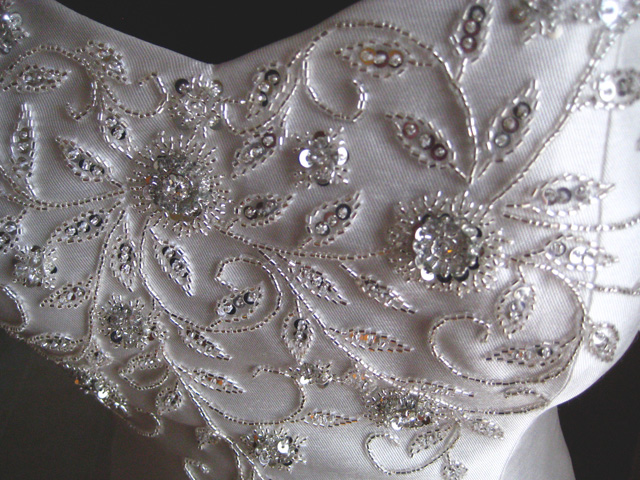 ADVERTISEMENT - CONTINUE READING BELOW
What's the best thing about designing for a bride?
Knowing that you are making what may be the most important dress she will ever wear. It's very gratifying to know that I played a role in making one of her biggest dreams come true.
How would you describe an Ito Curata bride?
She is confident, intelligent, knows what she likes and is determined to reach her goals in life.
How different are off-the-rack bridal designs from custom-made ones?
If I see a woman in a bridal dress, I can generally tell immediately if it's off-the-rack. Dresses that are mass-produced are often ill-fitting (since it's hard to alter a non-custom made gown). The placement of the embroidery is often either patchy or poorly-done, beads, and other embellishments are glued instead of being hand-sewn. In other words, the craftsmanship is poor. But the aforementioned only applies to mass-produced dresses. There are a few stores who sell in limited production that are high-quality gowns at much higher prices.
ADVERTISEMENT - CONTINUE READING BELOW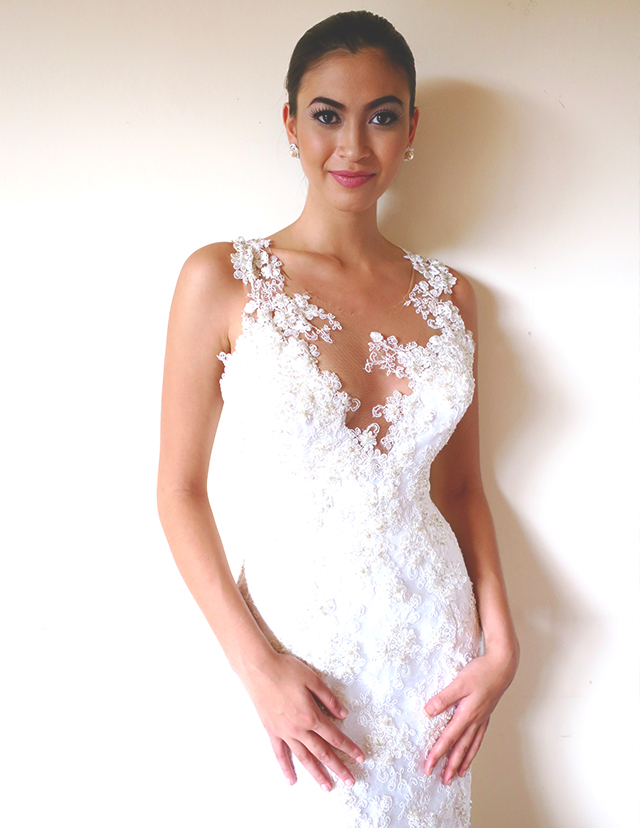 Who's the most memorable bride you've ever designed for?
That's a hard question to answer. There have been scores of clients that I enjoyed working with and many became friends. However, a couple brides come to mind. One is my best friend. Another is the wedding of Julia Quisumbing and Carlo Lorenzana that I did five plus years ago. It was a beautiful wedding in Cebu and I loved everything that went into making the wedding extra special.
ADVERTISEMENT - CONTINUE READING BELOW
How do you determine the rate of your wedding gowns?
Numbers can fluctuate depending on whether I do the entire wedding or just the wedding gown. Also, the type of dress determines the cost. For example, in the case of entourage dresses, a bridesmaid's gown price is going to be more than a flower girl's dress. I try to work with every bride-to-be to see if I can help meet her budget constraints.
Ito Curata bridal gowns start at P185,000, while entourage gowns start at P35,000.
Prices still vary depending on the designer's discretion.
Related Stories from Preview.ph
Hey, Preview readers! Follow us on Facebook, Instagram, YouTube, Tiktok, and Twitter to stay up to speed on all things trendy and creative. We'll curate the most stylish feed for you!