Leave it to the outspoken, sustainable fashion advocate Emma Watson to strut into the Met Gala last year in a gown made of recycled plastic bottles and organic silk. With new advances in fashion and technology, a ball gown made of, well, plastic pollutants shouldn't be too out of the ordinary. But this is a space that is quite new to fashion. On the one hand, fashion prides itself as an art that adheres to no boundaries. But on the other hand, it is the year 2017: Our Earth, in truth, is crumbling, and the dissonance between commerce and the realities of the world just can't be ignored.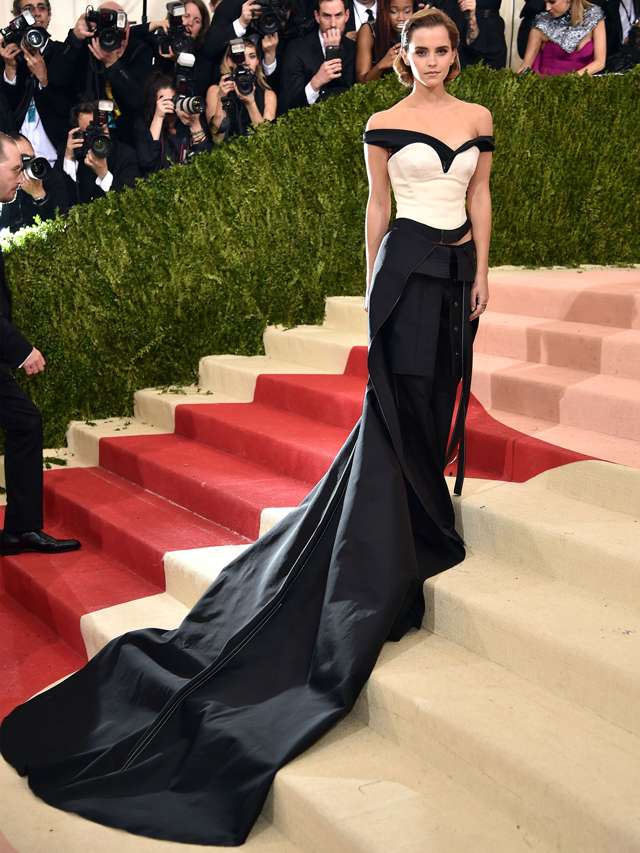 ADVERTISEMENT - CONTINUE READING BELOW
IMAGE ecouture.com
Emma's Calvin Klein outift made of plastic bottles during last year's Met Gala.
Perhaps it is time for certain standards in this industry to change—after all, the very nature of what makes up luxury is always malleable. Who dictates what is in vogue? The responsibility lies with the people who thrive off of its beauty— designers who have the power to create, fashion magazines who dictate what is belle du jour, and consumers who can afford to purchase. Fashion and politics are no longer mutually exclusive, and neither should sustainability and style remain so.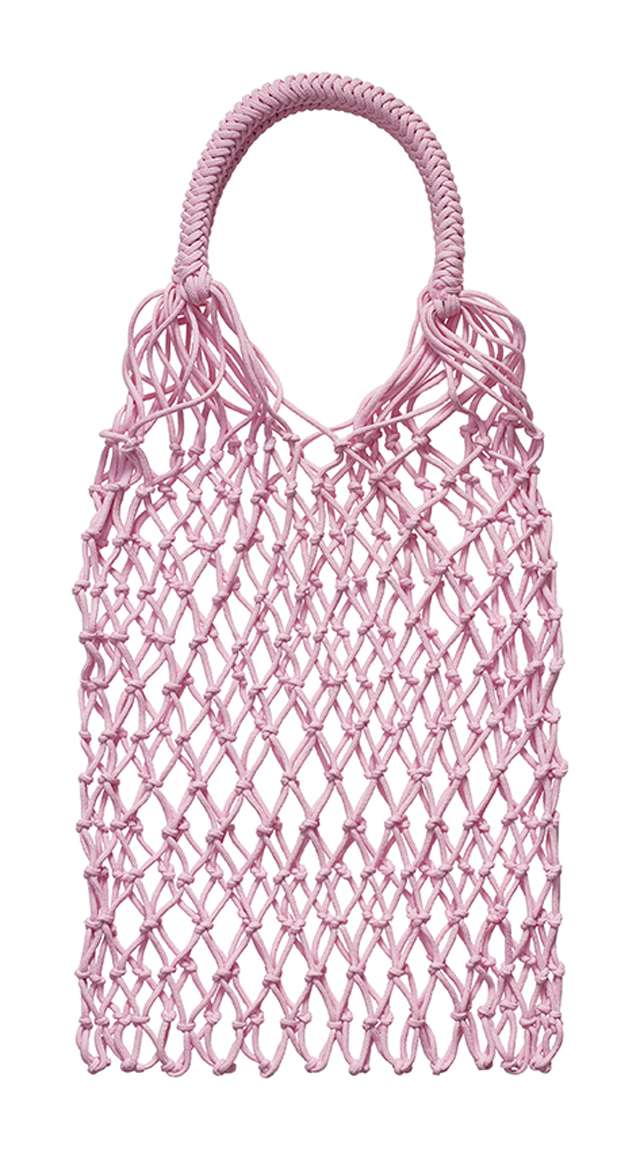 IMAGE H&M
H&M net bag made out of recycled garments.
H&M is one example of a brand that aims to become 100-percent sustainable by 2020. They have already revised their brand's code of conduct in 1997 to include sustainability, and in 2012, they launched their first Conscious Exclusive collection, consisting of limited-edition garments made from more sustainable materials. "Today, 26 percent of the materials that the H&M Group uses to make clothes are organic, recycled or [come] from other sustainable fabrics," says Anna Gedda, H&M's head of sustainability. "Our goal is to every year increase the share of such fabrics in our total material use. In doing so, we make more environmentally friendly choices available to a larger group of people, help lift these materials to scale, and create a demand for further innovation."
Although it may be better, it's not necessarily easier or cheaper. Sustainable clothing is a circular process that begins with sourcing eco-friendly materials, and then ensuring that production processes are ethical and absent of abuses. The fashion industry is made up of an entire value chain of suppliers and producers, and the shift one takes time, research and capital. Because of this, the creation of such materials are not easy. This makes sustainability not just a political issue, but a lifestyle one, too—one that can only be afforded by a few; a luxury.
ADVERTISEMENT - CONTINUE READING BELOW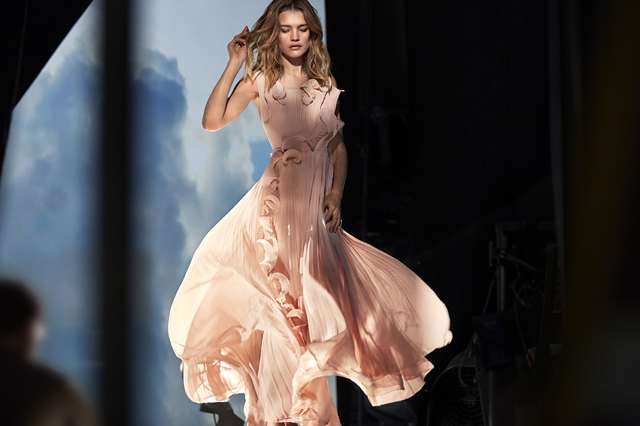 IMAGE H&M
A behind-the-scenes clip of H&M's sustainable fashion camapaign starring Natalia Vodianova.
But H&M hopes to one day be able to do a 100-percent circular approach to making fashion, in hopes of making these products more available to people. In 2013, they started a campaign to gather old clothes from all over the world, and since have collected 41,000 tons of garments and given them new life by recycling discarded clothes into classic denim pieces like jeans and jackets. Since then, they've released three more collections and continue to feature products made of recycled materials.
ADVERTISEMENT - CONTINUE READING BELOW
"We want to show our customers that it is possible to make fashion sustainable, and make sustainability fashionable," Anna says. "We believe that conscious fashion choices should be available and affordable to everyone–without ever compromising on style. Recycled polyester and Tencel are some of the sustainable materials that we first tried in the Conscious Exclusive collection, and then scaled up to use in our regular collections. A new sustainable material for this year's collection is Bionic. It is yarn made with plastic recovered from shorelines, waterways and coastal communities protecting the oceans from plastic pollution. In other words, we turn waste into beautiful fashion."
Fashion-forward sentiments that include positive larger-scale change for all kinds of people and for our environment? It is a revolutionary step that is admirable and absolutely necessary.
Read more about new luxury trends inside our April issue here.
Related Stories from Preview.ph
Hey, Preview readers! Follow us on Facebook, Instagram, YouTube, Tiktok, and Twitter to stay up to speed on all things trendy and creative. We'll curate the most stylish feed for you!