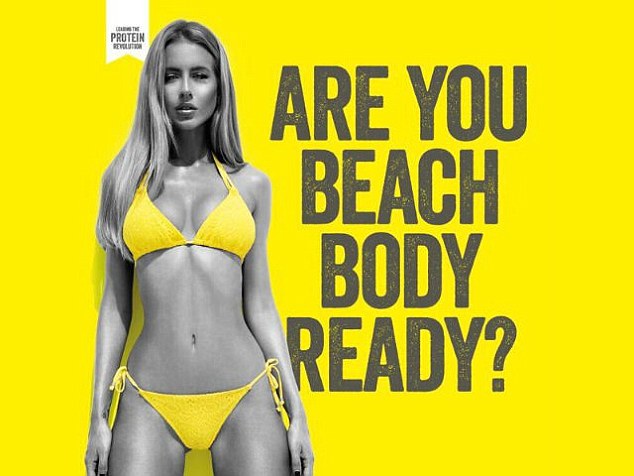 A new beach body ad is generating a lot of commotion – and not the good kind.
Protein World, a company dedicated to fitness, put Australian model Renee Somerfield in a yellow bikini with the words "Are you beach body ready?" Several users of the Tube in London have expressed anger towards the seemingly unhealthy promotion of weight loss.
While the advertisement will be removed from London's railway systems in the next three weeks, Protein World refused to retract the campaign itself. They believe that, while some individuals may feel targeted by the ad, the "bikini body" concept has been around for ages.
Enraged bystanders have taken to vandalizing the ads and signing petitions to have the advertisements removed, accusing it of promoting sexism and unrealistic body images.
In a less violent means of protest, bloggers Fiona Longmuir and Tara Costello posted a photo on Twitter clad in bikinis redefining the infamous bikini body. They stated, "How to get a bikini body: take your body to the beach."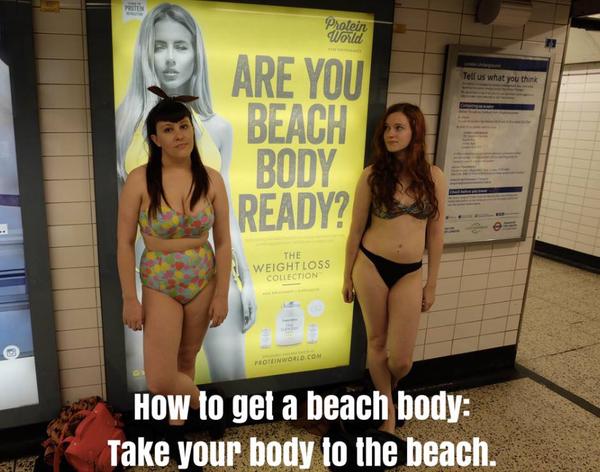 Via EscapologistGI on Twitter
-Maia Puyat via Today