I am not a practical dresser. Functional is not my middle name. I wear disco-sequined shorts to work and black turtleneck sweaters in the summer. I do my grocery shopping in sparkly pink stiletto slingback pumps. And in the latest installment of my sartorial hard-headedness, I wore these high-heeled leather ankle boots while traipsing around Taipei, Taiwan: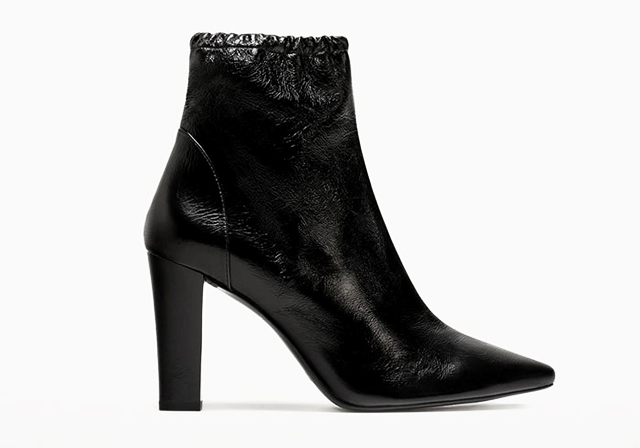 ADVERTISEMENT - CONTINUE READING BELOW
IMAGE Zara
Pointed creased leather ankle boots, P4995, ZARA, Greenbelt 5
First off, a few things: it was my very first time visiting the city and I organized the entire trip for my family, so wardrobe-wise, I had a distinctly clear vantage point. I knew better than anyone in the group which spots we were touring, knew that we would be clambering atop Yehliu Geopark's famously wind-whittled rocks at precisely 10 a.m. on a chilly Saturday. I could have charted my pre-planned outfits around a nice, comfy pair of white sneakers (or, you know, flat boots), but did I do that? Nope.
The better question would be if I regret it. I really, really don't. Also, you're likely wondering if we even did any actual stomping—let me get all defensive and yell at the top of my lungs that, yes, we signed up for a free walking tour of Taipei's historic points one day and spent most of the trip running to catch trains. No sightseeing buses here. That said, below are three key bites I learned from playing the well-heeled tourist!
CONTINUE READING BELOW
Recommended Videos
1. Practice pays off.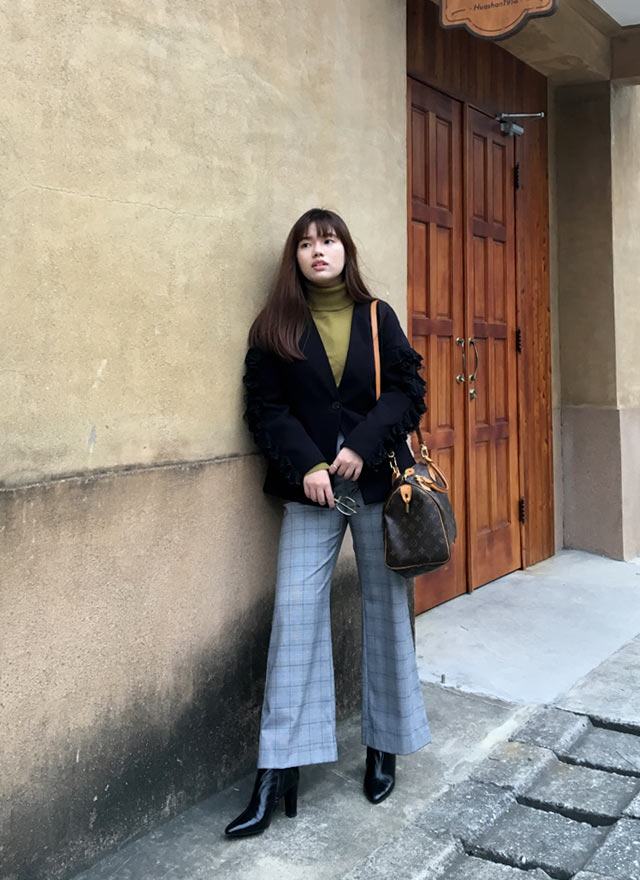 IMAGE Yanna Lopez
Yes, power-strutting in heels is a talent you need to rehearse. I bought these boots a month before Taipei and dedicated myself to breaking 'em in—I wore them to the office, to mall-crawl shopping breaks, to the bank some blocks away from Preview HQ, to a night out with friends roaming Salcedo...you get the picture. Walking literally everywhere in them allowed us to really get to know each other (I do champion a healthy relationship with your shoes). I became accustomed to how they clacked against street pavements, how the ankles felt a little stiff when climbing stairs. I learned that because the heels' bottoms sloped a bit narrower than the tops, they had a tendency to wobble; I adjusted my balance to accommodate. By the time our flight date rolled around, I was armed and ready, and the pair was pretty much molded to my feet. Thank you for coming to my TED Talk on commitment.
ADVERTISEMENT - CONTINUE READING BELOW
2. You've got to do you.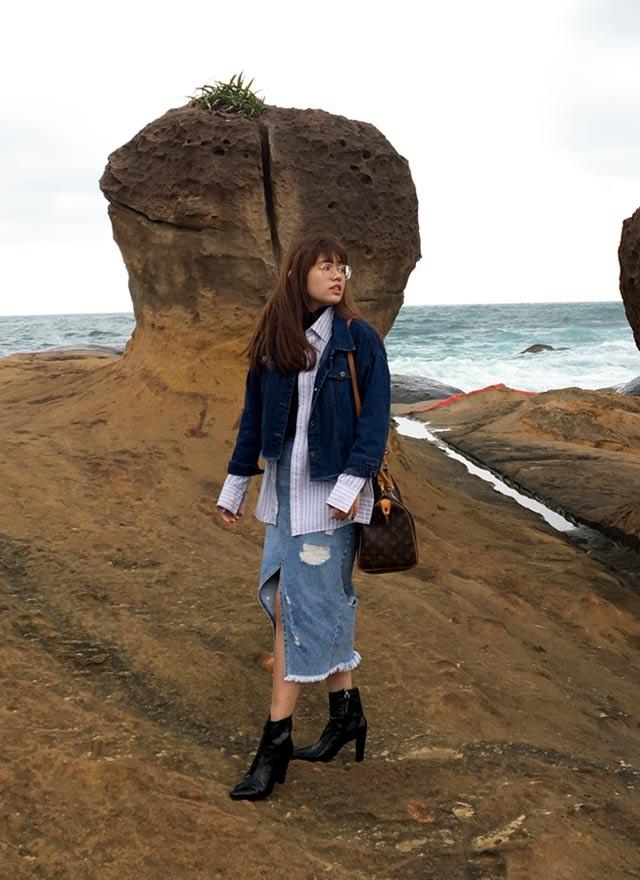 IMAGE Yanna Lopez
By now you're probably asking me why on earth I would even want to spend an entire vacation teetering on stilts. My answer is simple: because I look good in them. I feel taller and more confident. I tower, and to me that's power (rhyme intended). Comfort isn't a one-size-fits-all kind of thing, in the same way some wear short skirts and some wear T-shirts, some are cheer captains and some chill on the bleachers. On any given day, another stylish girl's cool track pants and Converse are my tailored trousers and heels. It's only natural that the parallelism would apply even away from my usual habitat.
ADVERTISEMENT - CONTINUE READING BELOW
All of this is to supplement my point: go with whatever you're comfortable in, because that's what makes you strong! The leverage of an outfit you 100% adore—especially when exploring new, unfamiliar territory—is incomparable.
3. Invest!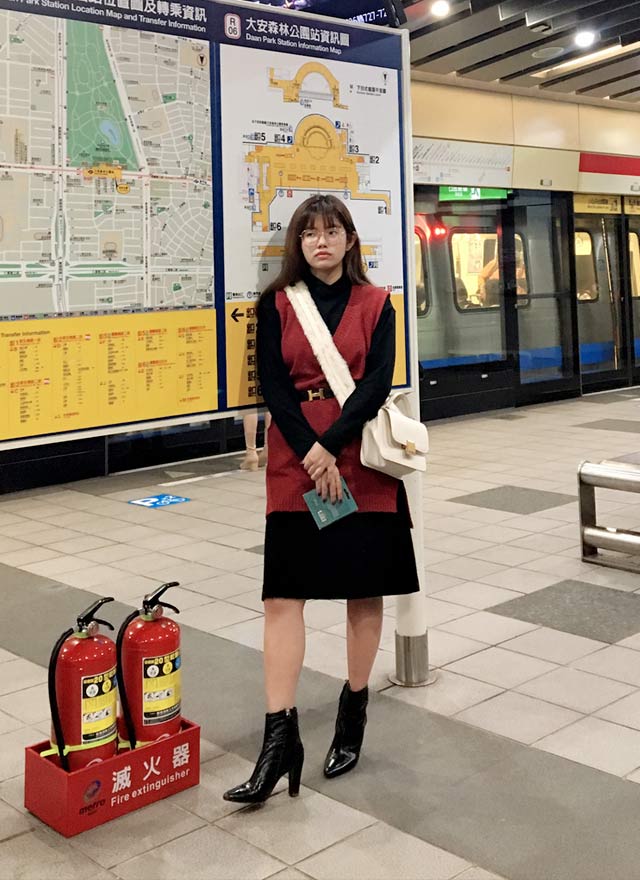 IMAGE Yanna Lopez
It's tempting, but try not to penny-pinch when it comes to shoes you just know you'll be overusing. You want them to last you a long, long time...and not randomly fall apart while navigating the stone-floored narrow alleys of Jiufen Old Street. Funds are worth dropping for a quality pair! Ignore when the haters say heels aren't sensible: invest in the right ones and then they become sensible, dependable, and trustworthy. I, for one, will be strolling in these boots to every corner of the globe with every outfit in my closet 'til kingdom come. Not an exaggeration.
ADVERTISEMENT - CONTINUE READING BELOW
Related Stories from Preview.ph
Hey, Preview readers! Follow us on Facebook, Instagram, YouTube, Tiktok, and Twitter to stay up to speed on all things trendy and creative. We'll curate the most stylish feed for you!