I have always been a rather modest—albeit flamboyantly sparkly—dresser. I'm often covered all the way up to my neck and down the length of my arms (once, when I shrugged my blazer off to change into a lighter sweater, Steph caught sight of the camisole I had on underneath and quipped in shock, "You have skin. Human skin." I don't blame her)…but once in a while, I make an exception and bare some leg. That's the furthest I'll ever allow myself, and it's quite the mile: I don't mind prancing around in microscopic plaid kilts and tiny sequined shorts, so long as I'm in a long-sleeved knit turtleneck to match. It's a complicated preference, clearly.
ADVERTISEMENT - CONTINUE READING BELOW
So what happens when the one part of my body I actually like flaunting becomes marred by a scarring sickness? After a brief battle with a bad infection last month, I was left with an ugly peppering of dark marks scattered generously across my lower legs.
Okay, I know they're just scars—easily zappable by any laser treatment I choose, or even capable of slowly being melted away with the regular use of a random whitening soap. Still, neither option guarantees instant, same-day results, and I've simply been far too preoccupied with work to pause and decidedly get something done. Or drive to Watsons and buy a Likas bar.
CONTINUE READING BELOW
Recommended Videos
And, to be completely honest, I have plenty of experience dealing with unwanted spots. Plenty. At the oozing, pizza-faced height of my struggle with adult acne, I banished makeup from my daily routine and endured the horrified stares for the sake of letting my skin breathe and allowing the painfully strong topical medication I was on a fighting chance at its full effect. After that, I genuinely thought nothing could shake me. A couple of jagged dots on my shins and ankles didn't mean a damn thing.
The truth is, while it definitely wasn't as mortifying as the zits, I healed from my illness and realized in the following days that I was unconsciously dressing to deliberately hide my scars. I was doing exactly what I told myself I couldn't care less about—I didn't give a farthing that people might gawk, and if they asked, I would proudly, matter of factly tell them what happened. I got sick, I was brave, and here are my spotty little souvenirs.
ADVERTISEMENT - CONTINUE READING BELOW
Spoiler: I cared. I was embarrassed. Boldly assuming that I could nonchalantly revert to my old ways in a snap was far too cocky of me. And so I spent a whole month hiding behind maxi skirts and wide trousers, quietly ashamed. Here, a journal documenting the outfits I donned and some musings along the way.
So Here's How I Dressed
July 30: When It All Began
This was the precise Tuesday the dreaded itch begun. It started as an annoying scratch that morning, and by the time I furiously yanked my boots off at around 9 p.m., I saw that a series of angry red dots had spread on my feet. Whatever. It was probably just a rash.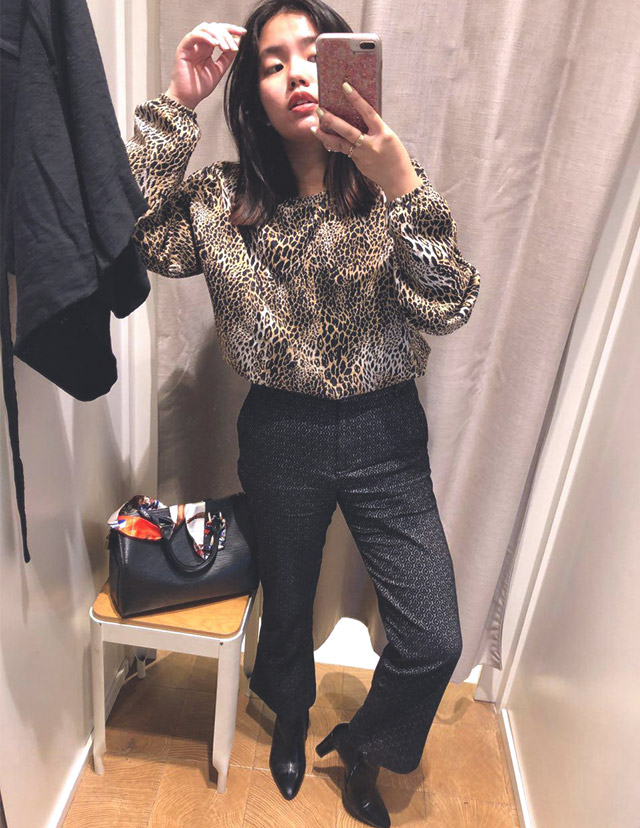 ADVERTISEMENT - CONTINUE READING BELOW
August 4
It had to be sand fleas from my recent Cebu beach trip, I thought. No big deal.
On a different note, I really did like this mismatched, oversized suit lewk. Felt very Sammy Davis and The Rat Pack with a hint of Numero Ventuno glitter.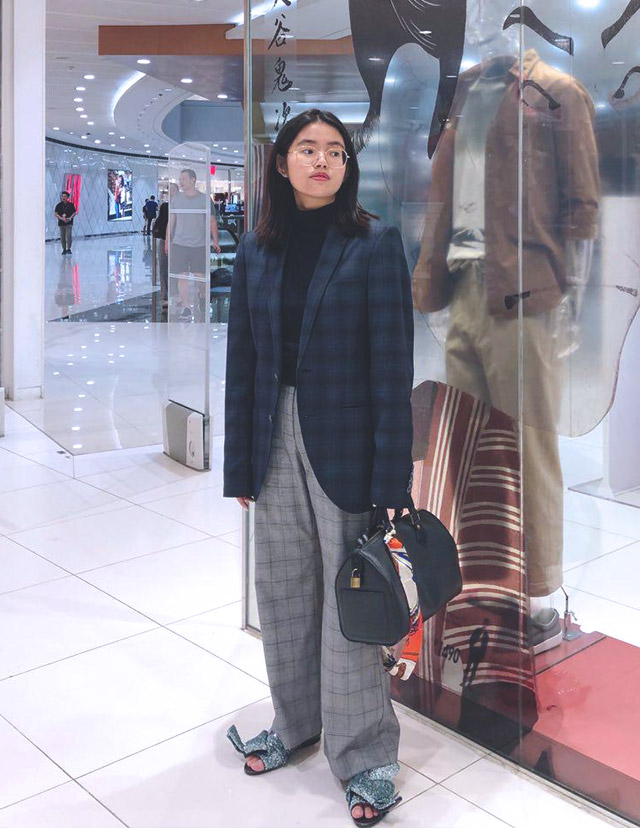 ADVERTISEMENT - CONTINUE READING BELOW
August 10
Had a leisurely Las Flores wine pairing lunch with a dear industry friend who'd just returned from years in London this Saturday. I was nonstop scratching under the table as we chatted the afternoon away. Gross. I chose these velvet leopard-embroidered slip-ons because they were a tad high-cut and concealed my worsening state well enough.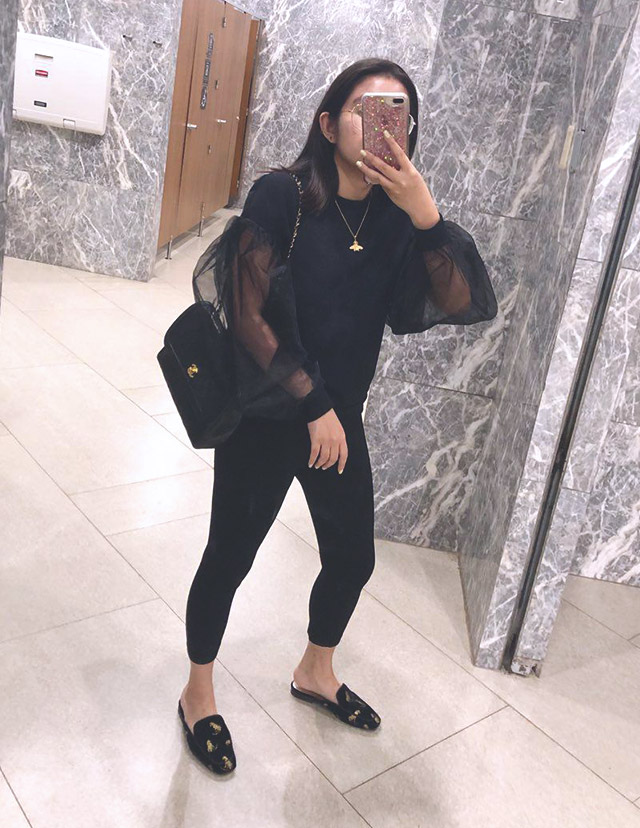 ADVERTISEMENT - CONTINUE READING BELOW
August 20
Notice the blaring 10-day gap. That was quarantine space. Deemed fit to return to work by my doctor, I made it back just in time to style Preview.ph's September cover. This OOTD is my chicest interpretation of a shroud.
One layout dictated that someone sit cross-legged wearing the Balenciaga Knife slingbacks on the set table while Bela Padilla, playing the bad-gal secretary, served sass for the camera on the carpet. I forfeited the role to Nicole.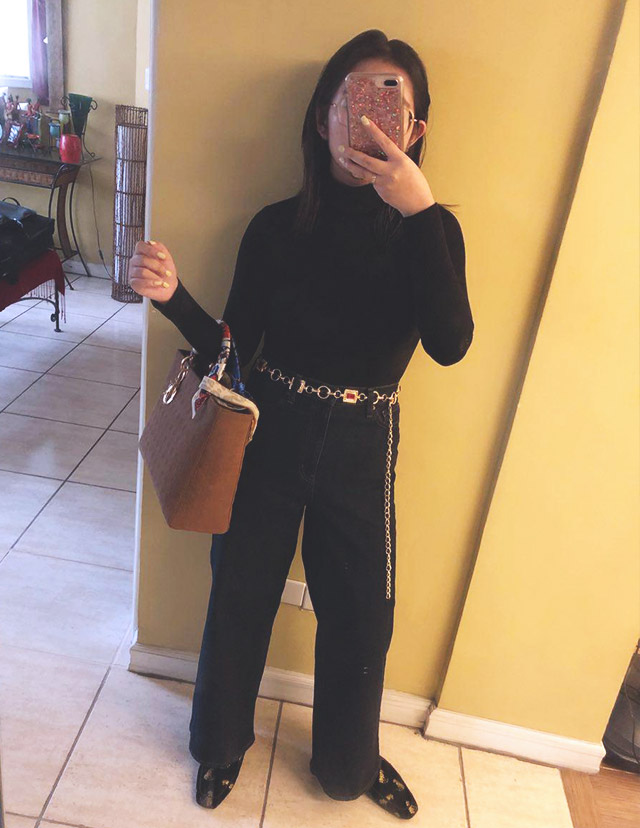 ADVERTISEMENT - CONTINUE READING BELOW
August 21 & 23
Running post-shoot dry cleaning errands and simultaneously trying very hard to ignore the way people's eyes dart to my toes. Am I imagining it? Are they judging me? Do they think I'm dirty? I wish I could wear boots or even sneakers (that I, who literally never wears kicks, should consider it! Unthinkable!) to better disguise the still-scabbing wounds, but doc says they need ventilation.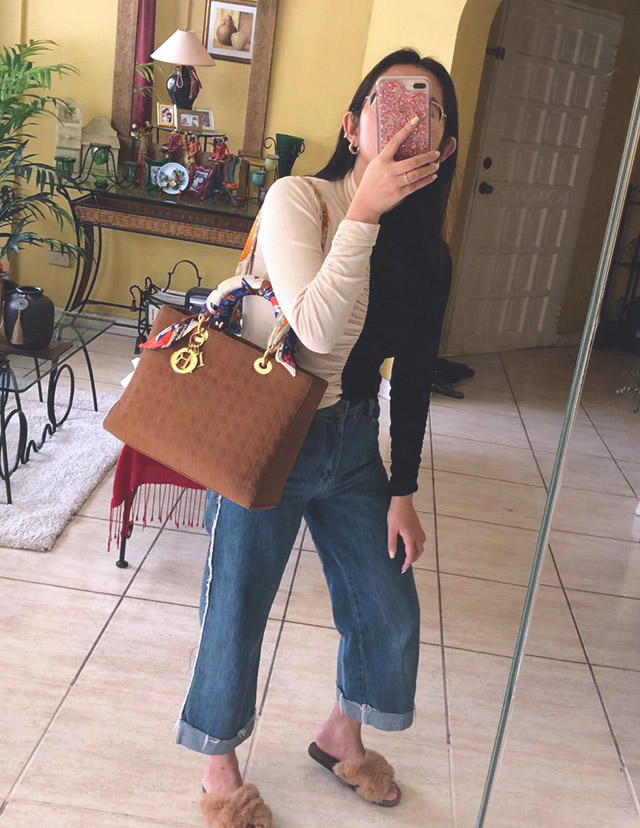 ADVERTISEMENT - CONTINUE READING BELOW
August 24
A nondescript weekend 'fit. It pays to write, though, that a kind sales assistant helped me try on a pair of shoes in this store, Adora, today. I couldn't meet her gaze.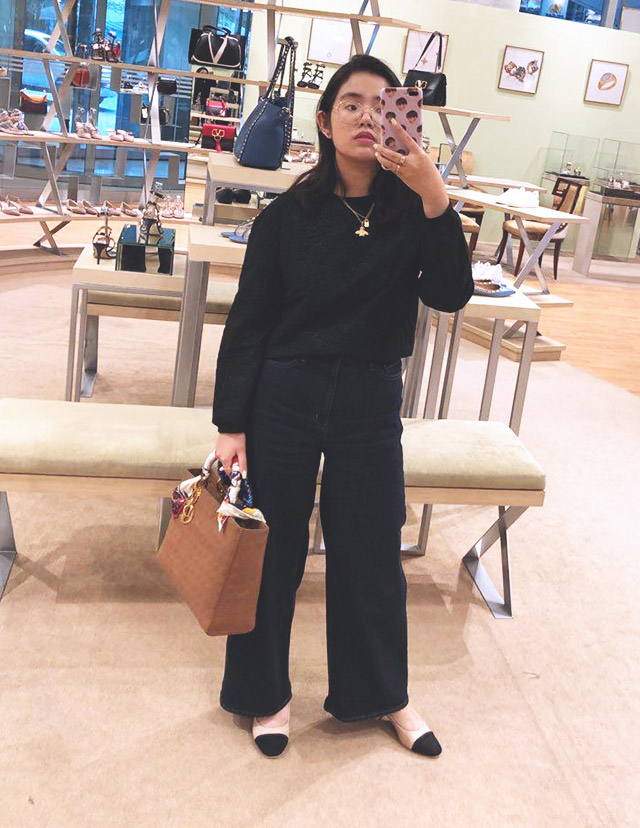 ADVERTISEMENT - CONTINUE READING BELOW
August 25, 27, 29
I truly, genuinely adore these ensembles. Proud of lil ol' me for managing to ignite a smaaall spark of sartorial joy even while lowkey suffering. Bookmarking for future repetition.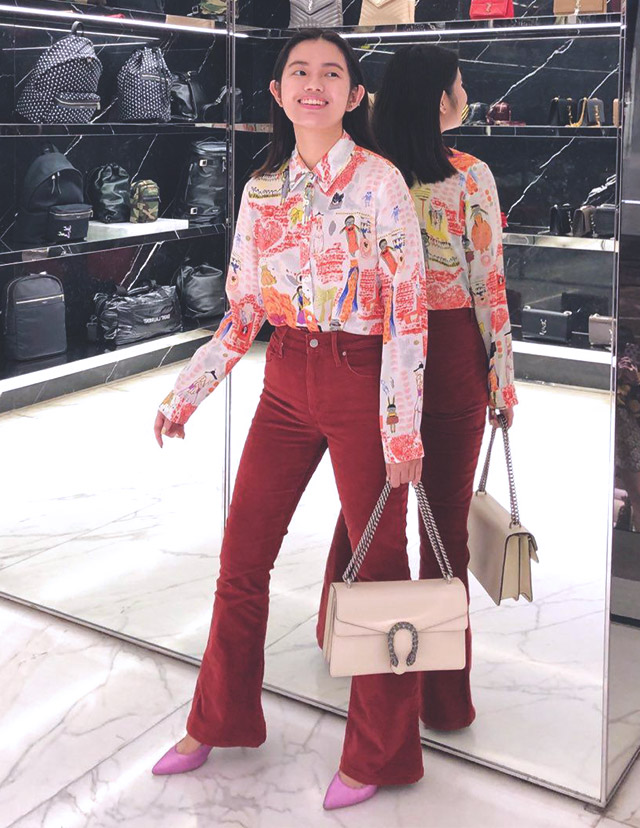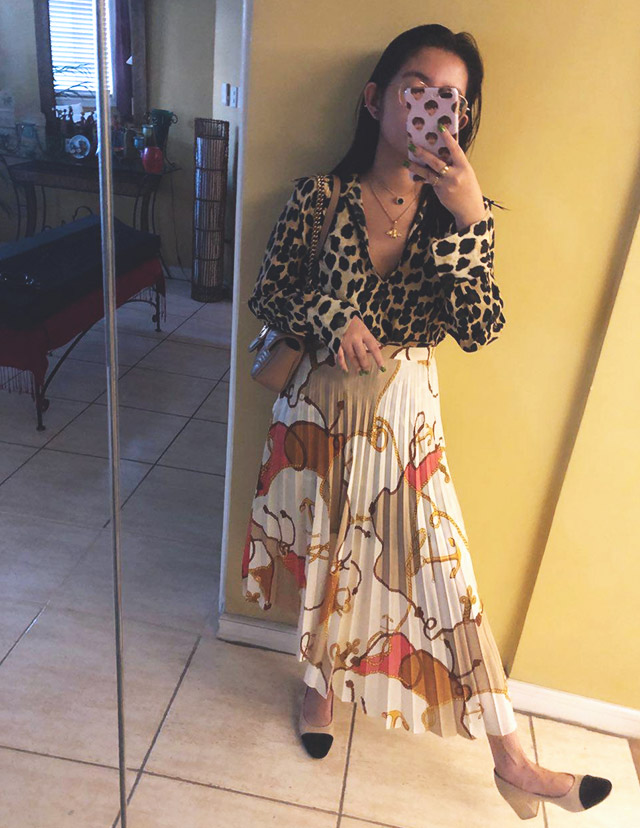 ADVERTISEMENT - CONTINUE READING BELOW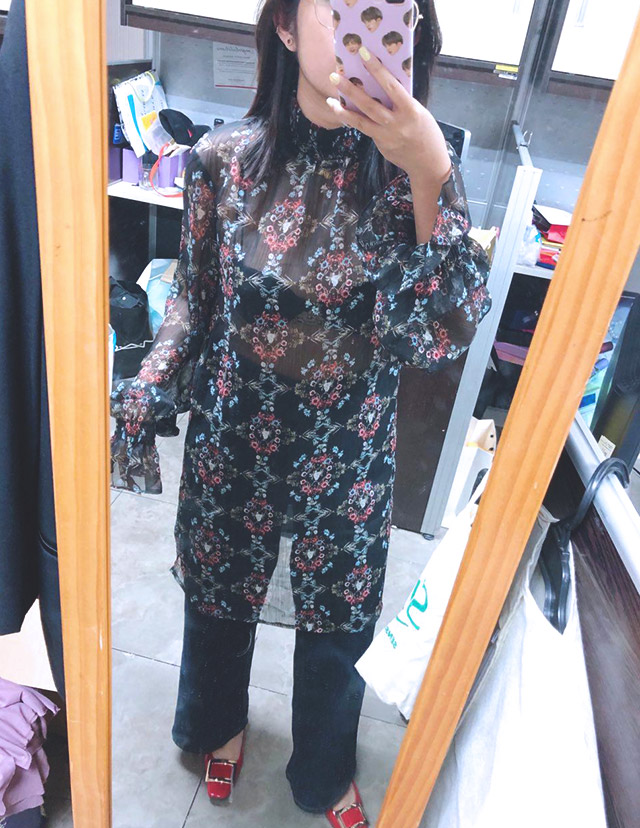 August 30-September 1
Bench Fashion Week. I can already feel my soul withering from the ban I've kind of unnecessarily forced upon myself. Clothes have become boring. It's not a pleasant feeling. I hate it with a passion. I miss my usual manic, slapdash print clashing and detest how limited my current wardrobe of exclusively floor-grazing shapes has made it.
ADVERTISEMENT - CONTINUE READING BELOW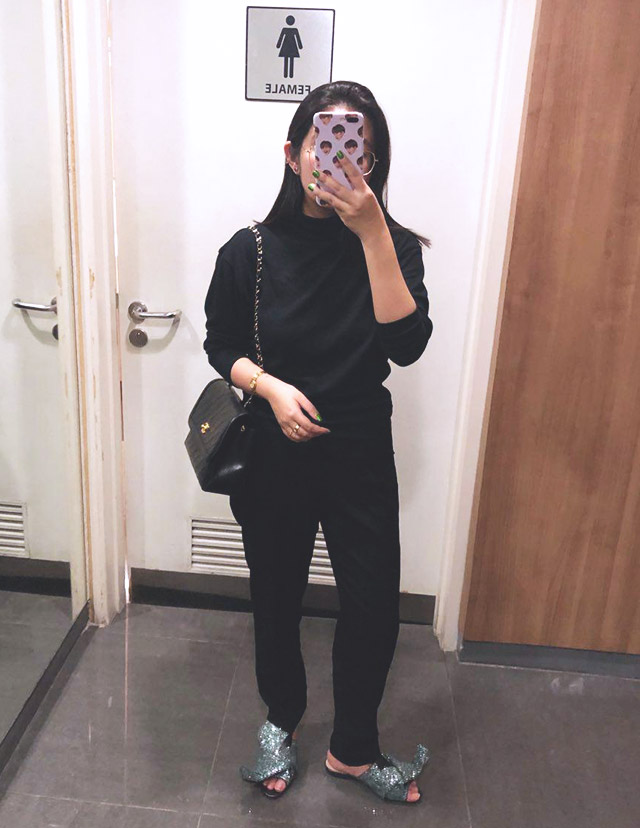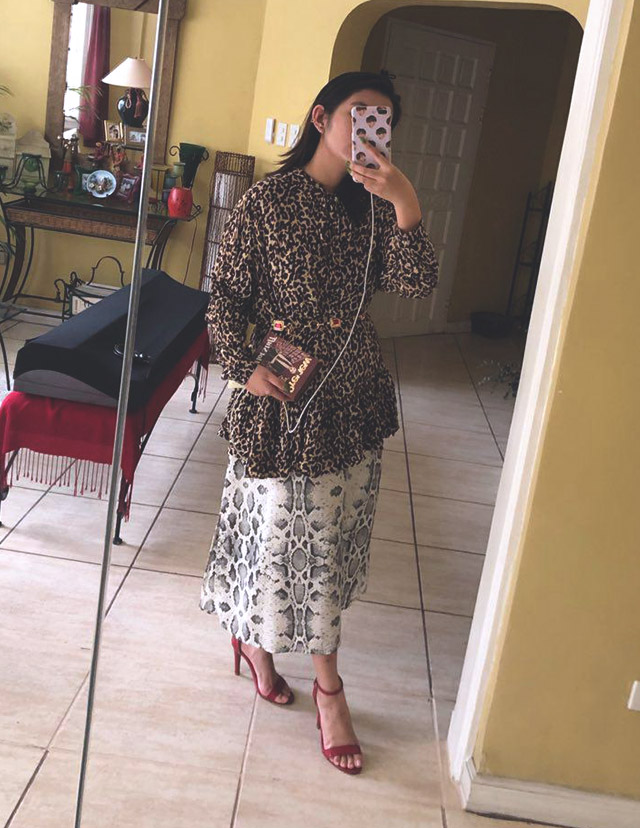 ADVERTISEMENT - CONTINUE READING BELOW
September 2
This chain belt I crafted from two necklaces makes me happy. There's that, at least. I love this funky shirt and these Carven men's slacks, but I'm bored to certain death.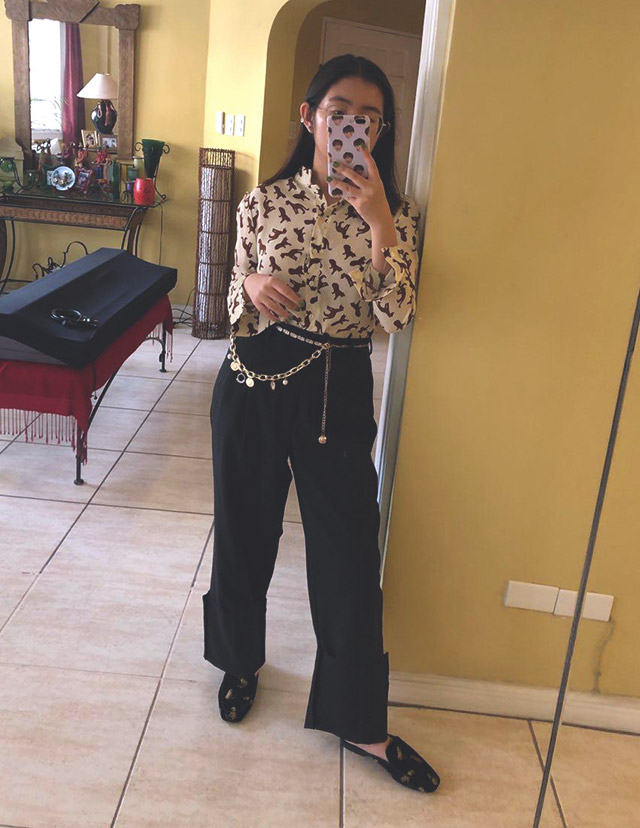 September 3
I'm tired. I've tossed all my pants in the wash. I 1000% can't do this anymore.
ADVERTISEMENT - CONTINUE READING BELOW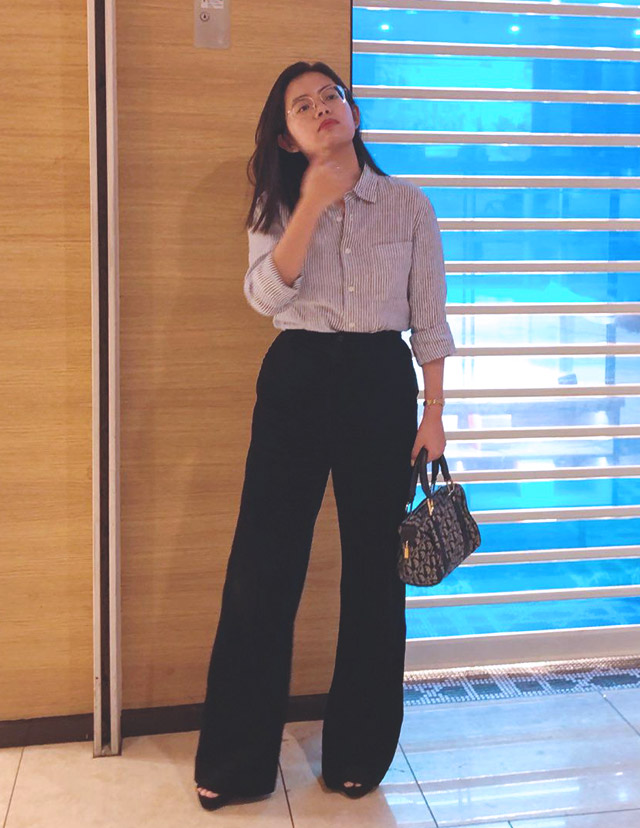 September 4: When It Finally Ended
I'm glad to announce that on September 4, I slid blissfully into a denim mini and lived. And I mean not just through the potentially harrowing experience of my knees being ogled. I lived my darn life.
What I Learned
I needed time to realize that it wasn't worth it. Yes, alright, if I restrict myself to these cloaking silhouettes, no one can see my scabs…only, at the expense of me wilting inside and my diary entries growing increasingly dismal. I had to fully accept my discomfort in order to finally yell, "Who cares if I'm the 102nd Dalmatian?!"
ADVERTISEMENT - CONTINUE READING BELOW
Dressing around a condition turned pieces I love heartily—like my many printed shirts and tailored menswear trousers—into a total and absolute chore to style. The magic of flinging my closet open evaporated quicker than I could say sebo de macho. In the end, my mantra will infinitely declare that you should wear whatever you want, regardless of anything except what you desire. Fashion should be fun.
P.S. I apparently own this many pairs of dark-wash, palazzo-cut jeans? Scheduling a garage sale real soon...
Related Stories from Preview.ph
Hey, Preview readers! Follow us on Facebook, Instagram, YouTube, Tiktok, and Twitter to stay up to speed on all things trendy and creative. We'll curate the most stylish feed for you!