Indigenous textiles have been spending some time under the spotlight and learning their maximum sartorial potential. We're finding more and more ways to incorporate these garments into our highly-westernized wardrobe. In the last Habi fair, organized by Habi, the Philippine Textile Council, we were able to find upcoming brands bearing ultra chic, locally made pieces. Below, we've got tips on how you can style traditional prints and seamlessly incorporate them into your everyday wardrobe. Read on!
1. Treat it as a neutral.
Some pieces come in neutral colors (like these Linea Etnika shorts) but still have traditional prints on them. You can totally pair this piece with other printed tops you own. Say, with a striped top that has statement sleeves to keep the look updated!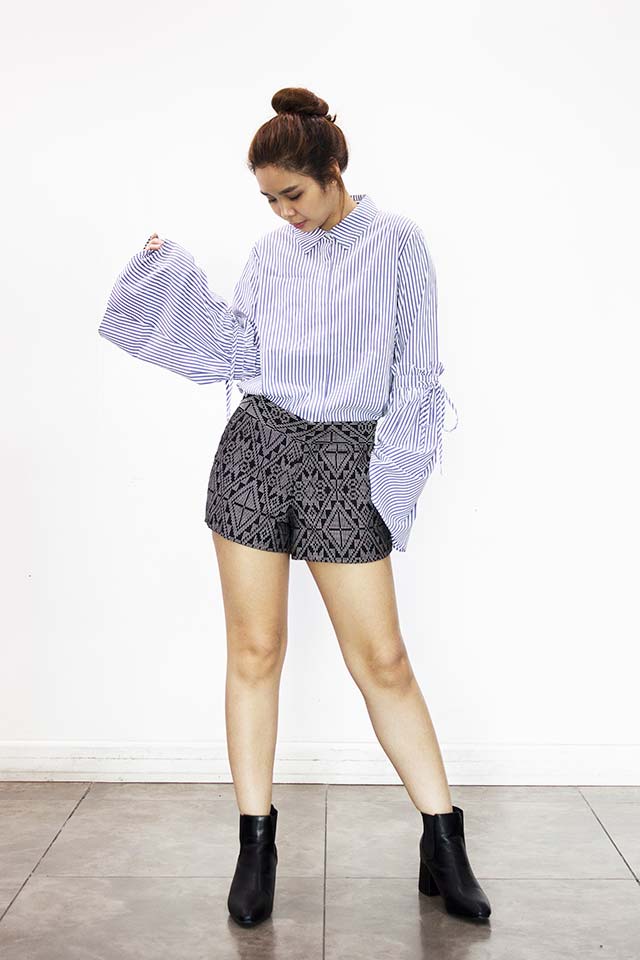 IMAGE Gab Gutierrez
Forever 21 button down, P1015, SM Megamall; Linea Etnika shorts, price available upon request
2. Tame the print.
If you're wary about the intricate details that certain prints have, pair them with neutral solid-colored pieces and let the traditional print take center stage. But if you still think the pattern is too loud, like in this look, throw on a jacket in the same palette as the print to keep the look coherent.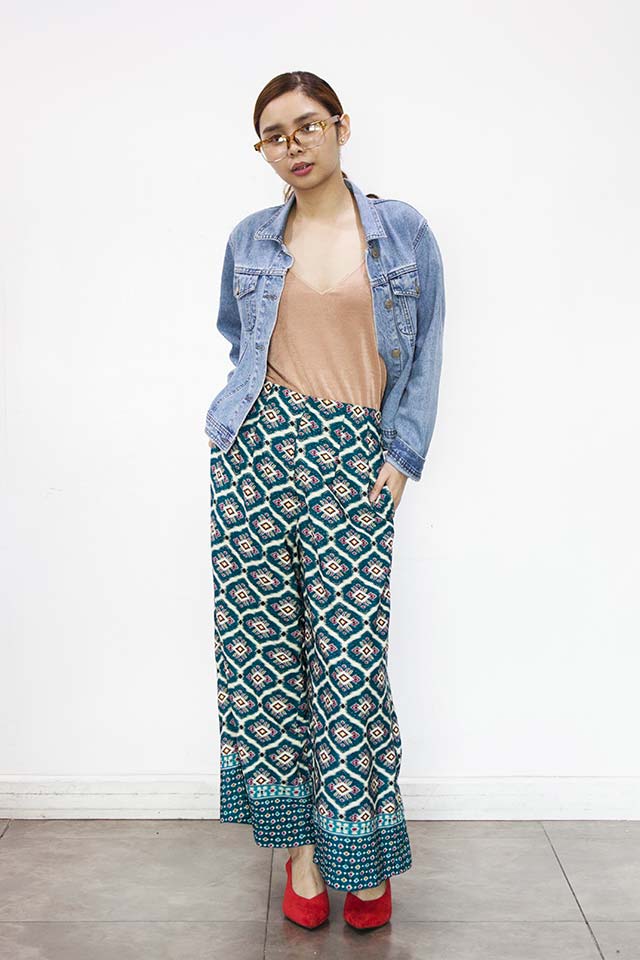 IMAGE Gab Gutierrez
Herman & Co. pants, price available upon request
3. Go monochrome.

Our traditional textiles have been modernized to fit a contemporary aesthetic. So don't mistake our prints to have limited hues. In fact, they come in bright colors you'd have to tame by pairing with a slightly darker color if you plan on doing monochromatic dressing.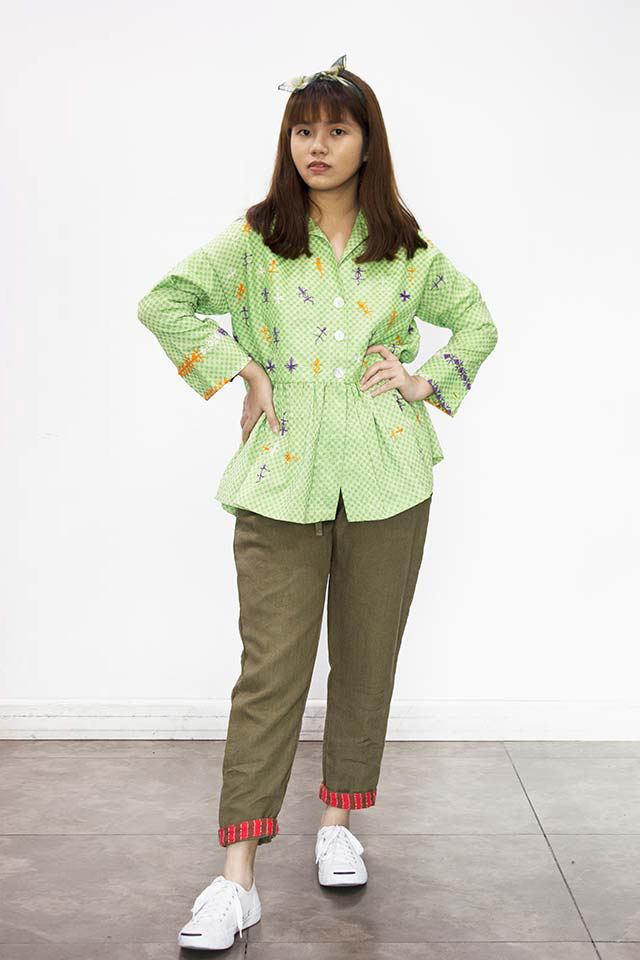 IMAGE Gab Gutierrez
Filip + Inna top, price available upon request; Blythe Sanchez Sagada trousers, price available upon request
4. Mix it with subtle textures.
If you're ready to embrace local textiles, try to mix it with textured pieces, like this sequined sheer top or a dotted button-down. Textured pieces will surely bring new life to your pastel-colored textiles!
ADVERTISEMENT - CONTINUE READING BELOW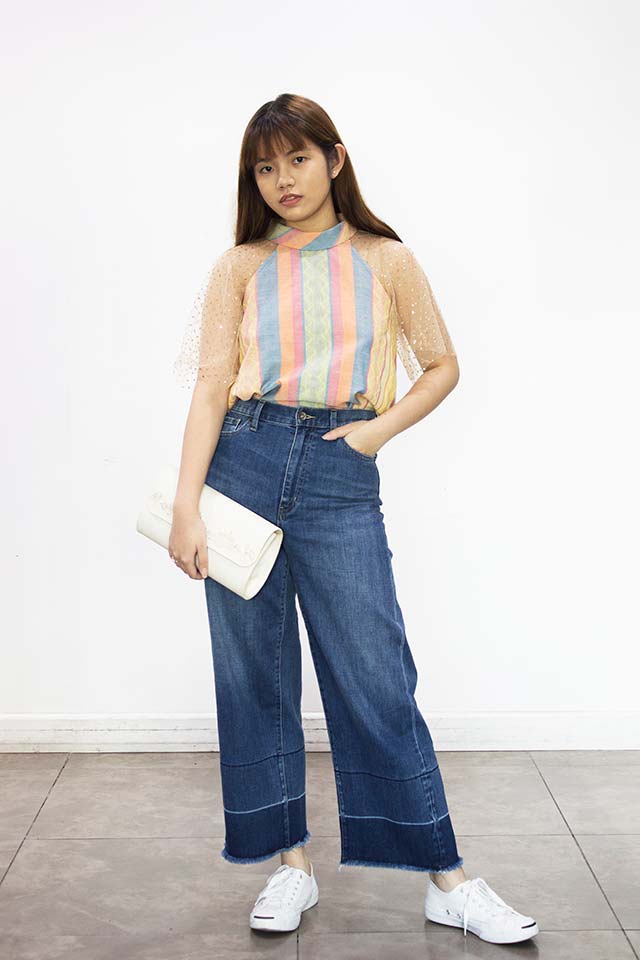 IMAGE Gab Gutierrez
Forever 21 Sheer top, P915, SM North EDSA; Linea Etnika Top, price available upon request; Liniwan Piña clutch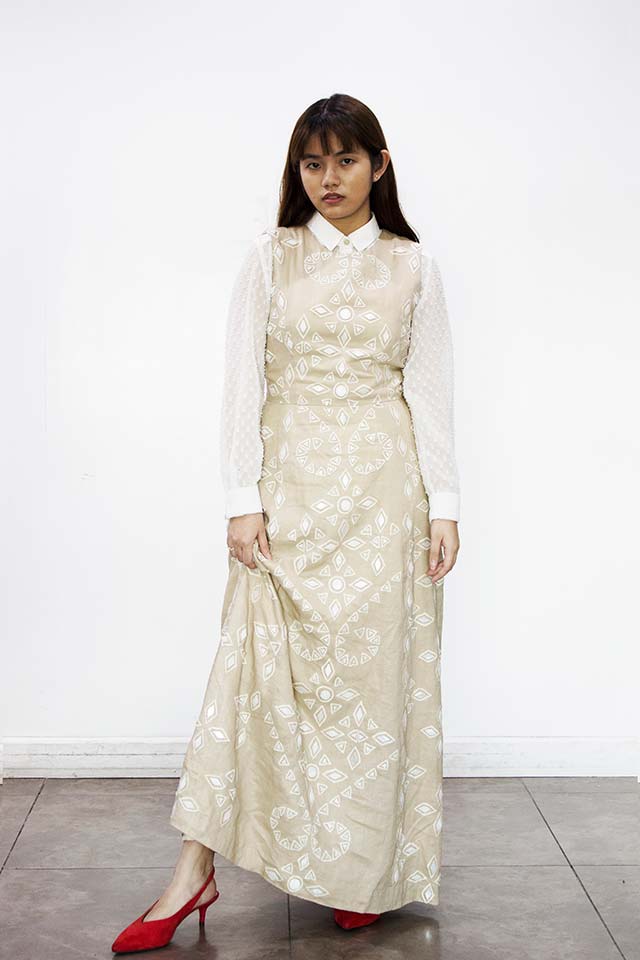 IMAGE Gab Gutierrez
Filip + Inna beaded Tboli dress, price available upon request
5. Go bold!
Don't be afraid to let your quirky self shine through. Pile on the prints as much as you like! Just remember to keep the palette down to two or three colors so your look won't look too busy. Do as our social media editor did (see last photo) and make use of embellished pieces (like this Style Isle beaded vest) to take your look up a notch!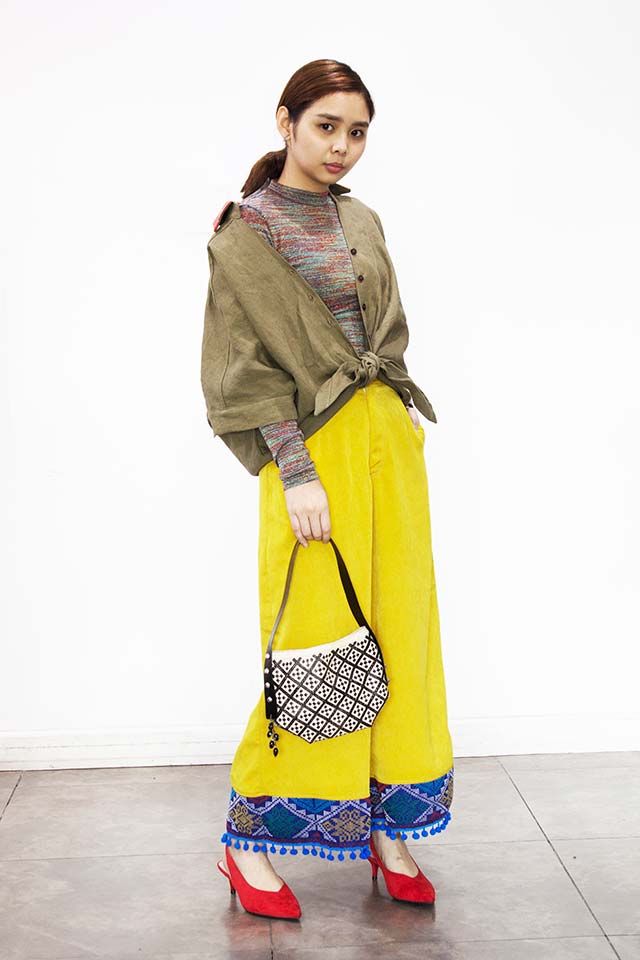 IMAGE Gab Gutierrez
Blythe Sanchez Sagada top, price available upon request; Forever 21 Mock neck striped top, P655, SM Makati; Herman & Co. pants, price available upon request; Ruby Roa purse, price available upon request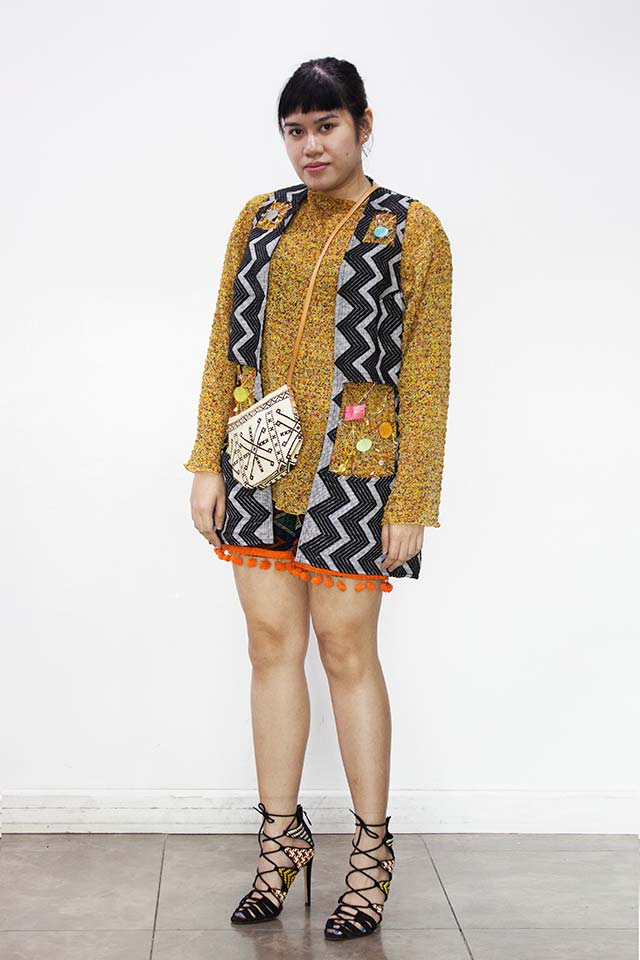 IMAGE Gab Gutierrez
Style Isle beaded vest, price available upon request; Herman & Co. shorts, price available upon request; Ruby Roa purse, price available upon request