This 2019, the biggest mood we've seen so far is color. But amidst its bright brush across this season's trends comes its most vivid streak yet: neon. It first made its appearance on the Kardashian-Jenner clan, and when that happened we started to question whether or not we could follow suit. Perhaps in the new year, this hue just might find a place in our closets.
But for this summer, there's aboslutely no need to look like a human glow stick in order to try out the trend. There are gentler, more subdued ways of wearing neon, and tiny flashes of fluoro is the easiest way to play up these acid colors. Below, we've rounded up 15 looks to inspire you to try the daring trend, plus a curated list of brighter than bright apparel to incorporate to your existing wardrobe.
How to Wear
1. Wear some bright outerwear.
Got a dark-colored OOTD? Add a pop of brightness to your ensemble with your outerwear.
ADVERTISEMENT - CONTINUE READING BELOW
Shop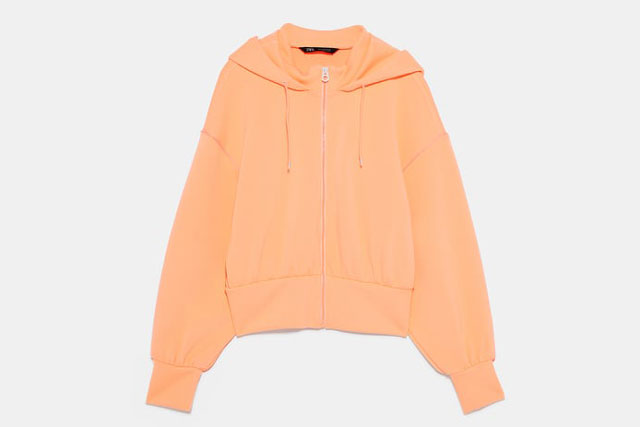 Hooded cardigan, P2295, ZARA, Glorietta 3
2. Make it pop with black.
If you're looking to try the neon trend in the office, start simple and don't overthink the color combos. Make the bright hue pop with another office staple: a black turtleneck.
ADVERTISEMENT - CONTINUE READING BELOW
Shop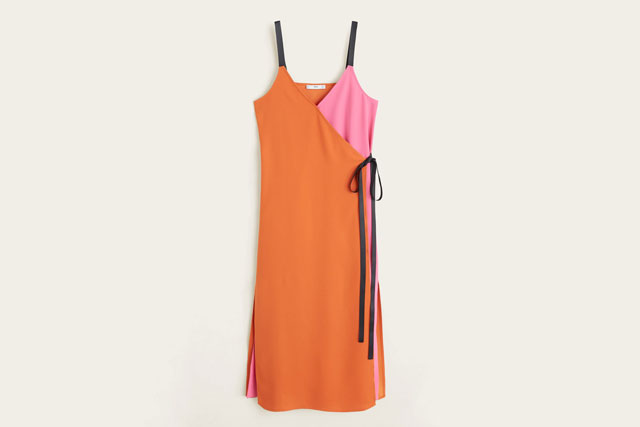 Bow bi-color dress, P3995, MANGO, TriNoma
3. Stand out in your swimwear.
Neon always looks at home on the beach. It's a statement color you'll always find to be IG-worthy, whether you're posing by the shoreline, in the sea, or lounging poolside.
Shop
Naomi malliot, starts at P7500, BOOM SASON
4. Accessorize with bright pieces.
If you're not too keen on sporting brighter-than-bright hues, try the trend via small accessories. Trust us, a pop of neon never hurt anyone! In fact, it makes all the difference and helps give that extra zing to your look.
ADVERTISEMENT - CONTINUE READING BELOW
Shop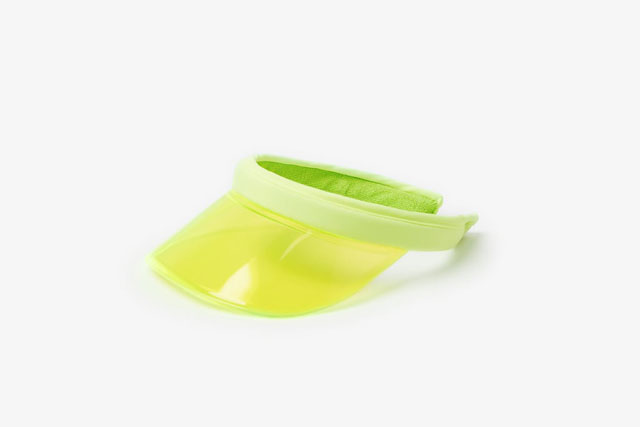 Transparent neon visor, P545, ZARA, Greenbelt 5
5. Tone it down with matching hues.
Need a more subdued pairing for your neon bright pieces? Style your look with its matching analogous colors. Think: bright orange + khaki or acid green + deep teal.
Shop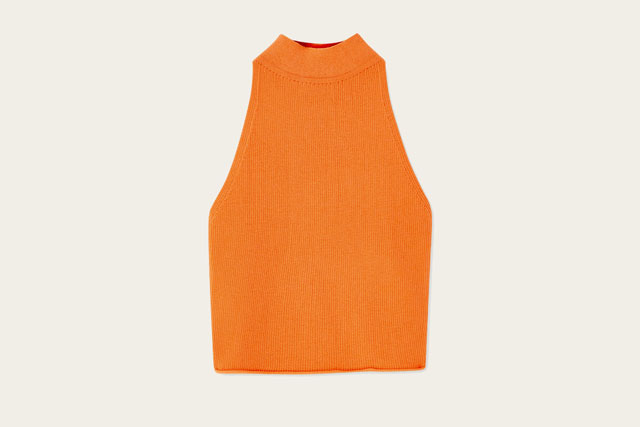 Sleeveless high neck sweater, P895, PULL & BEAR, SM Megamall
ADVERTISEMENT - CONTINUE READING BELOW
6. Try on some bright coordinates.
If you're unsure about what to pair with neon hues with, the answer is quite simple: more neon! Get your fluoro on and wear them in coordinates. But don't worry about over doing it, you can always break them up with dark-colored pieces or wear them as separates.
ADVERTISEMENT - CONTINUE READING BELOW
Shop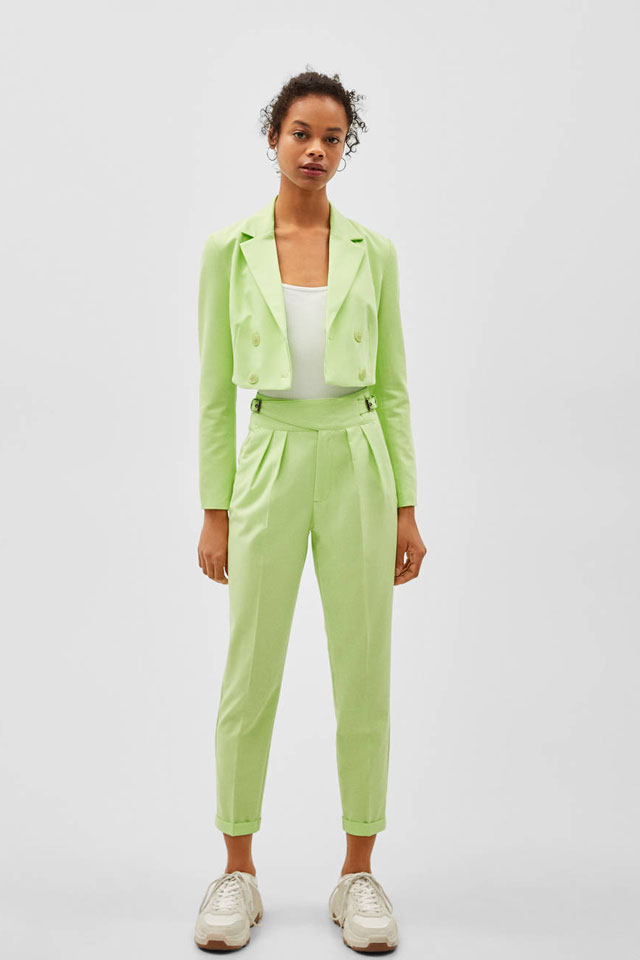 Cropped neon blazer, P1995; Trousers with buckles, P1895, BERSHKA, Glorietta 2
7. Slip on a bright, luxe dress.
When wearing neon, you should also mind the fabric. Try on a silk or satin dress to level up your bright ensemble. Not only does this create a softer neon look, it also adds more dimension to your outfit via the soft sheen that comes with wearing silk or satin.
ADVERTISEMENT - CONTINUE READING BELOW
Shop
Satin camisole dress, P1595, BERSHKA, SM Megamall
8. Pair with classics.
Neon knows no age! Buf if you're thinking the bright hue may favor the younger generation, think again. The key is to pair fluoro pieces with familiar silhouettes for a clean aesthetic. For example, check out how Heart Evangelista brightens up a basic jeans and button-down combo with a pair of neon skinny jeans.
ADVERTISEMENT - CONTINUE READING BELOW
Shop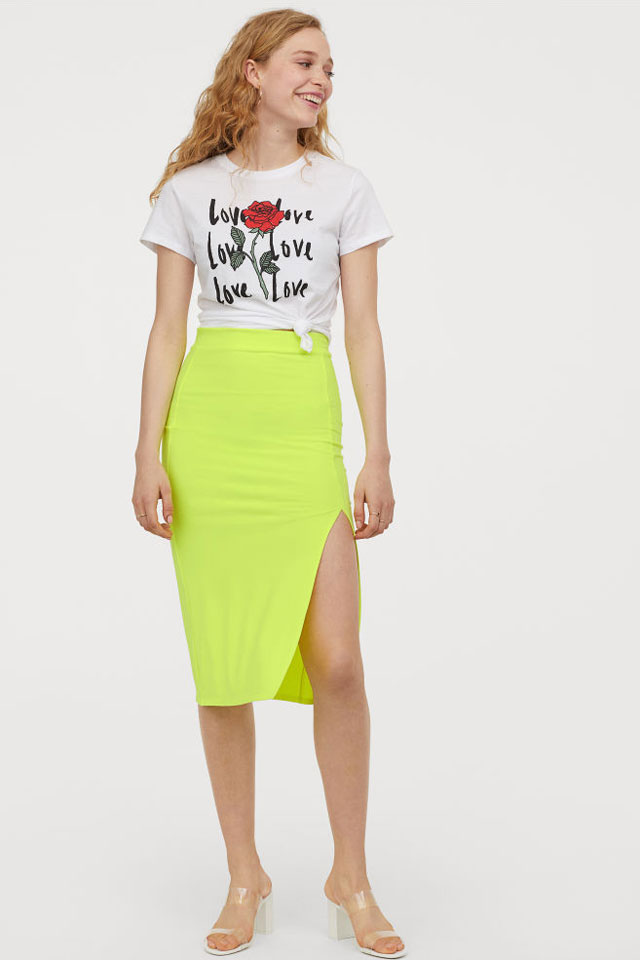 Jersey pencil skirt, P899, H&M, SM Megamall
9. Brighten up your toes.
If you're not quite ready to have neons punctuate your wardrobe, then you should probably dip a toe into the trend—quite literally! Neon-colored footwear is a subtle way to try the extremely bright trend, so if you're color averse, you can have it in a small, controlled dose via your shoes.
ADVERTISEMENT - CONTINUE READING BELOW
Shop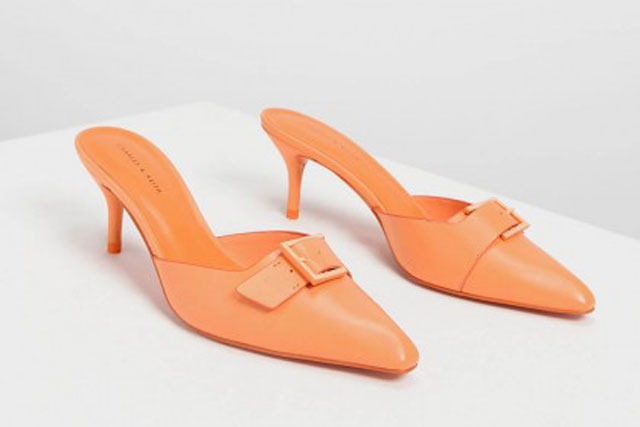 Buckle slip on heels, P2599, CHARLES & KEITH, Power Plant
10. Style with khakis.
Take style notes from Liza Soberano and revamp the utilitarian trend by making it extra fresh. Add pops of neon to your khaki-laden look to make your ensemble extra fun and more au courrant.
ADVERTISEMENT - CONTINUE READING BELOW
Shop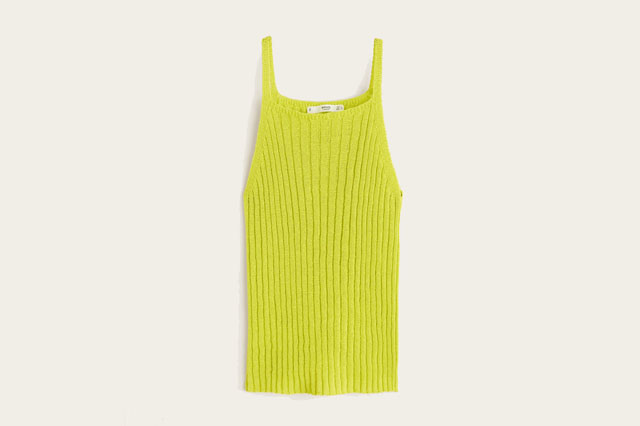 Ribbed knit top, P1695, MANGO, Robinsons Place Manila
11. Adorn your hair with fluoro.
Not quite sure if you're willing to take the plunge? Start small and adorn your tresses with bright hues, instead. We're doubling your sartorial points if you accessorize with retro-inspired pieces like headbands, scrunchies, and bedazzled clips!
ADVERTISEMENT - CONTINUE READING BELOW
Shop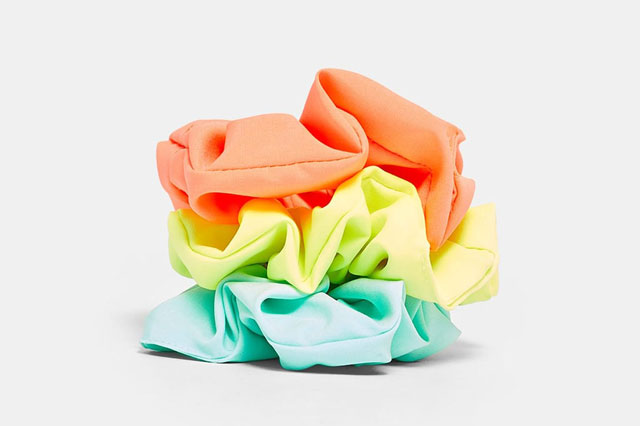 Set of neon scrunchies, P595, BERSHKA, Shangri-La Plaza Mall
12. Break it up with cutouts.
We get it: wearing obnoxiously bright colors can get really painful on the eyes, but you can temper its assaulting brightness with cutouts. They break up the color and allow your eyes a "break," all while letting you show off some skin. They're especially a wise choice to wear in this heat, too, don't you think?
ADVERTISEMENT - CONTINUE READING BELOW
Shop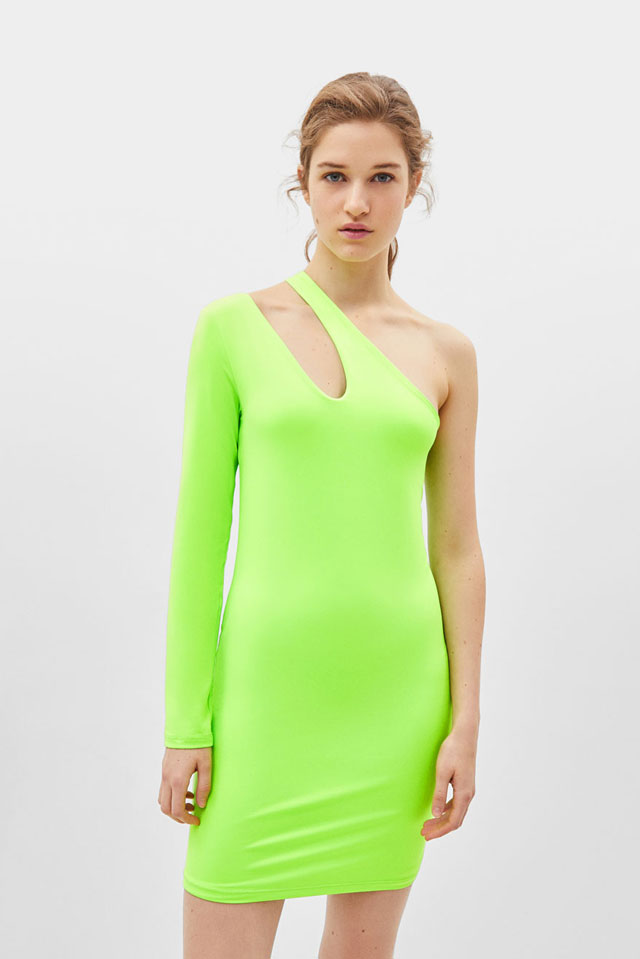 Short dress with asymmetric sleeve, P1495, BERSHKA, SM Megamall
13. Wear 'em with pastels.
For the more daring and experimental fashion girls who want to take it to the next level, neons also pair well with pastel hues. Not only will they complete your sweet ensemble, the bright hues will definitely let you catch all the attention on the street, too, for a refreshing and polished look.
ADVERTISEMENT - CONTINUE READING BELOW
Shop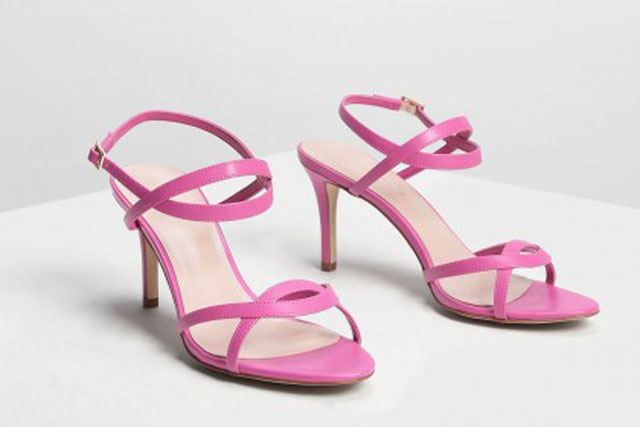 Criss-cross strappy slingback heels, P2699, CHARLES & KEITH, Greenbelt 5
14. Add in some animal patterns while you're at it.
Hit two trends in one go by choosing neon pieces that come in super trendy animal prints. Take your pick from leopard spots, snake skin, or tiger stripes and inject a bit of whimsy to the fierce patterns with fluoro hues. To refrain from looking all over the place, mind your silhouettes. Familiar cuts and clean lines will better suit this trend combination.
ADVERTISEMENT - CONTINUE READING BELOW
Shop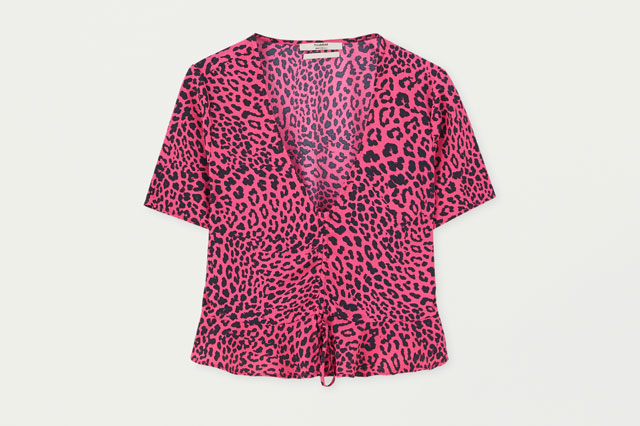 Printed neon blouse, P1395, PULL & BEAR, SM Megamall
15. Style the bright hue with neutrals
If you've got a 9-to-5 job and think that neons have no space in your office wardrobe, then we're here to convince you to see all of neon's sartorial possibilities! You can surely wear bright hues to the office, provided you wear them with your workwear neutrals to slightly subdue their brightness. Easy peasy!
ADVERTISEMENT - CONTINUE READING BELOW
Shop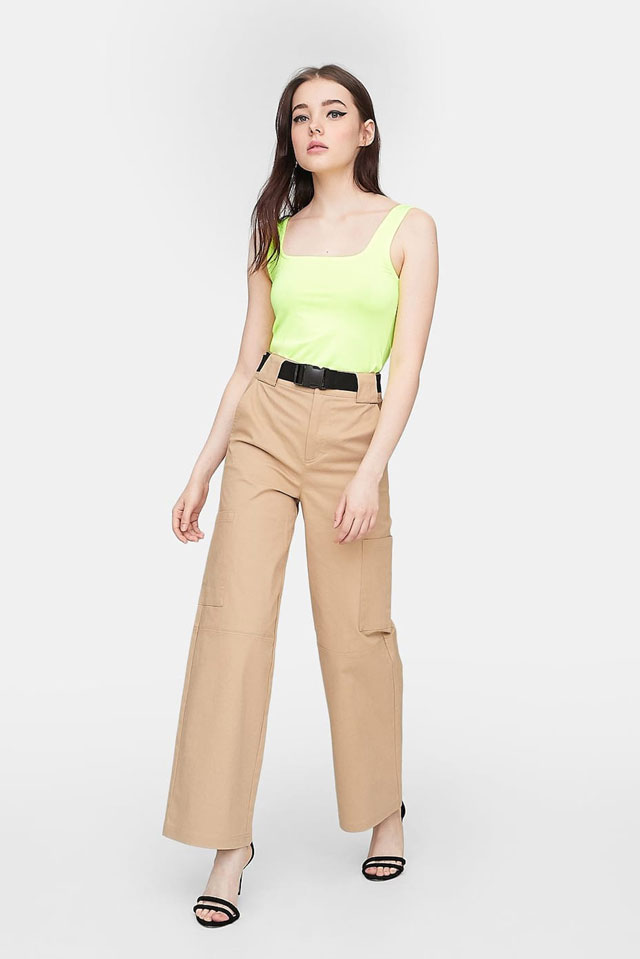 Neon top, P695, STRADIVARIUS, SM Aura