Girls have been led to believe that pain is synonymous to looking pretty—after all, heels not only add extra inches to our height; they also correct our posture automatically. But ladies, by getting to know your shoe, learning the correct way to walk in them, and knowing the available aids you can use, you no longer have to suffer to look and feel good. Below, we're giving you a low down on how you can survive the day in heels, blister-free.
Shoe Anatomy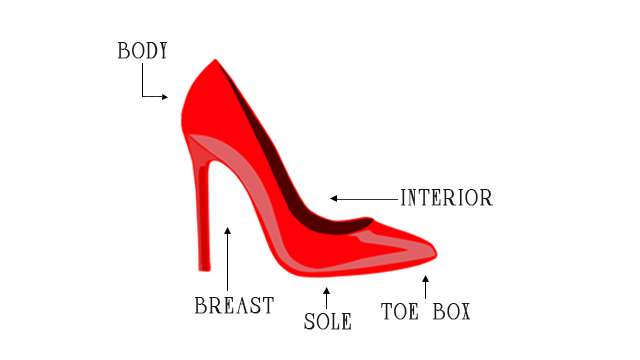 ADVERTISEMENT - CONTINUE READING BELOW
IMAGE Lalaine Abella
The Body - If the shoe fits you just right but feels a little too snug around the edges, you may want to expand the insides a bit. One trick is to wear a pair of socks, slip into the shoe, and blow dry the tight areas of the heels. The heat will expand the shoe and mold around your feet.
The Breast - It's the inner arch of the shoe. When buying a pair, take note just how steep the arch is. Remember that the steeper it is, the more painful it's going to be.
The Sole - Walking in heels means you're more prone to slipping, especially on surfaces with less friction. Be sure to choose a pair of heels that has a bit of sole traction if you want to use it for work or everyday use.
The Toe Box - If your toes are pinched, you may want to stretch it out using the technique mentioned above. Or you can wear a toe or bunion protectors.
The Interior - If you notice some parts of your shoe's interior getting worn out, the said area may be absorbing too much pressure when you walk. Consider cushioning the parts to relieve pressure.
Related Stories from Preview.ph
How to Walk Properly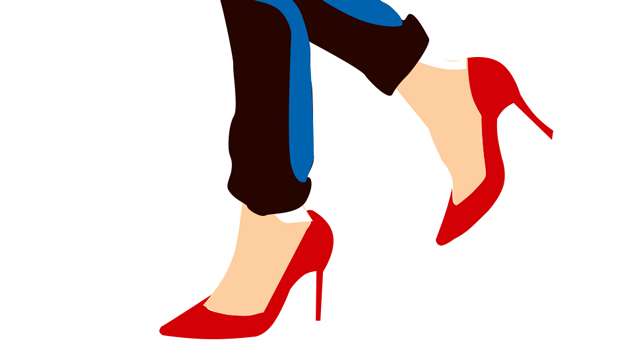 IMAGE Carl Cayacap
They say that walking in heels is an artform. This may have some truth to the said statement. If you're breaking in new heels and you're feeling off-balance, don't stiffen up. Instead, let your hips swing in a figure eight motion to help your body regain balance and momentum. Additionally, take small even strides walking in a heel-to-toe motion to lessen the clacking noise.
ADVERTISEMENT - CONTINUE READING BELOW
Types of Heel Support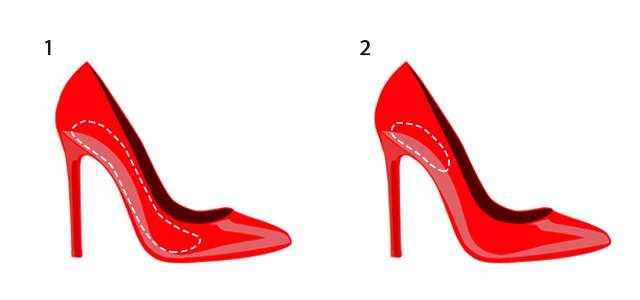 IMAGE Lalaine Abella
1. Shorter insole - These are comfort cushions that work like the whole cushions. You can use the former for open-toed shoes so they won't be seen at the front.
2. Sized insert - This sits at the breast of the shoe to help shift your weight.
ADVERTISEMENT - CONTINUE READING BELOW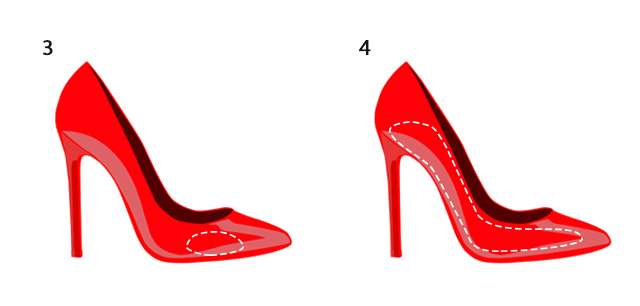 IMAGE Lalaine Abella
3. Toe cushions - These will help absorb the shock experienced at the balls of your feet where your weight mostly falls on.
4. Whole cushion - These are comfort cushions that relieve pressure from your feet.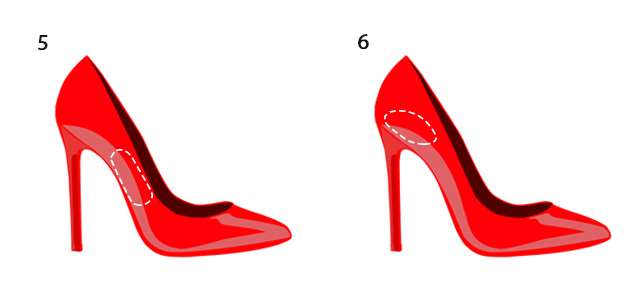 ADVERTISEMENT - CONTINUE READING BELOW
IMAGE Lalaine Abella
5. Arch support - If your heels have a steep arch, arch supports will cushion and help relieve pressure from the balls of your feet.
6. Heel liners - These will keep your foot from slipping around inside the shoe.
Hey, Preview readers! Follow us on Facebook, Instagram, YouTube, Tiktok, and Twitter to stay up to speed on all things trendy and creative. We'll curate the most stylish feed for you!