Fishnets tread ssseriously tricky territory, and we know you know it—after all, there is a fine line between street style fresh and, well, streetwalker. While we totally champion the idea that you should wear whatever you like, naysayers be ignored, there are just some trends that can be harder to pull off if your personal lewk borders on the more modest side. Fear not, because we're all set to bring you some sartorial savvy. Here, 10 chic OOTDs that will teach you to step out in those fishnet stockings, no sweat!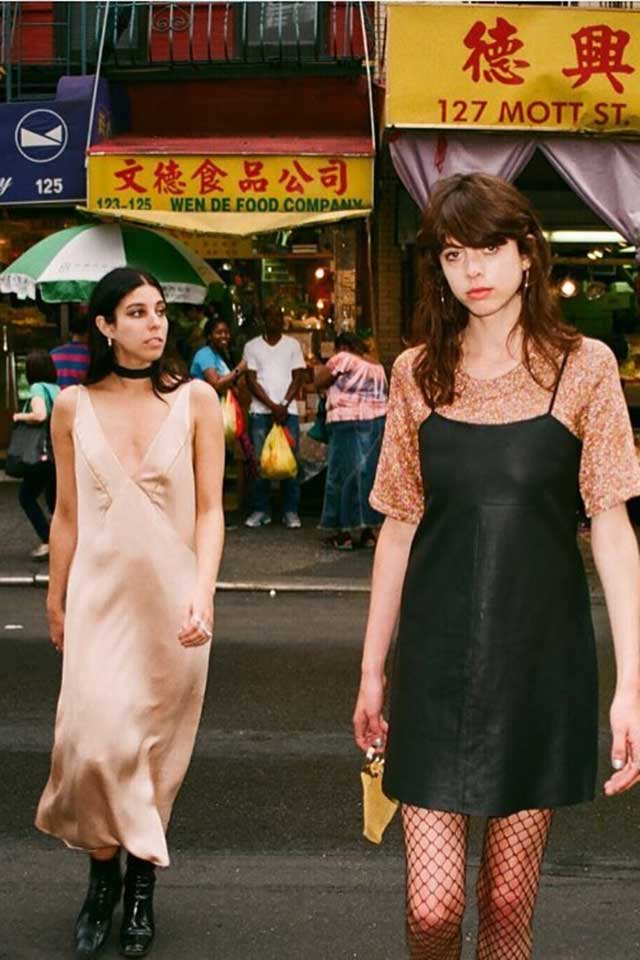 IMAGE INSTAGRAM/allieberman
Why it's wearable: Think about it. On Allie Berman is your fave slip dress and t-shirt combo, just amped up with a bit of legwear vamp! Love.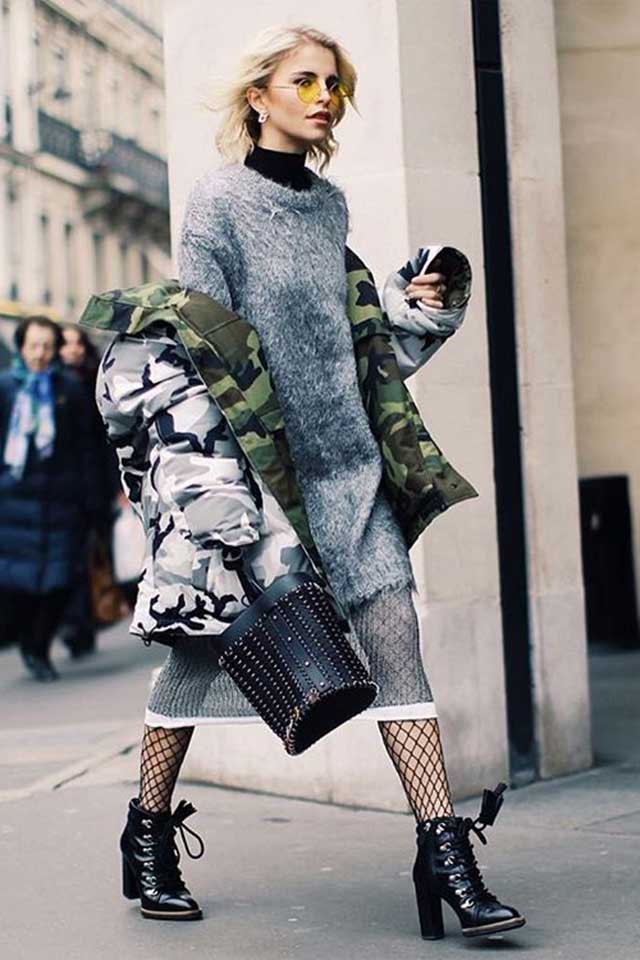 IMAGE INSTAGRAM/carodaur
Why it's wearable: Style soldier Caroline Daur starts with sleek grays, then adds a bit of military flair via heeled combat boots and a camouflage-print jacket.
IMAGE INSTAGRAM/findingpaola
Why it's wearable: Paola Mathe is clearly the queen of monochrome reds, turbans, and tassel danglers! Team your hosiery with otherwise casual separates—no-nonsense Converse and a plaid flannel shirt—to tame the impact.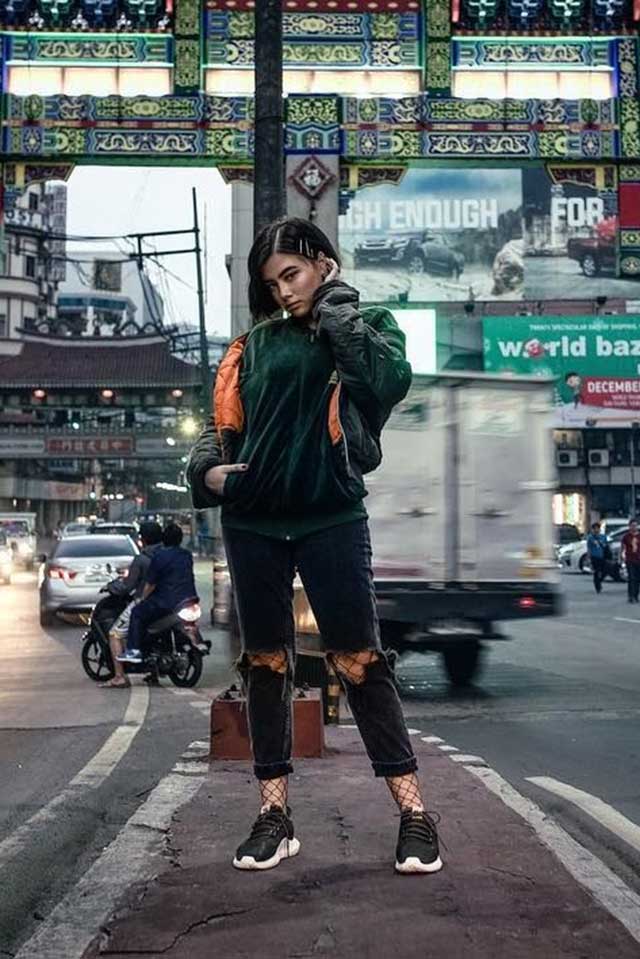 IMAGE INSTAGRAM/gabsgibbs
Why it's wearable: This is a genius styling trick. Gabs Gibbs lets her wide-grid fishnets peer out from beneath the slashes of her distressed denims. Peekaboo!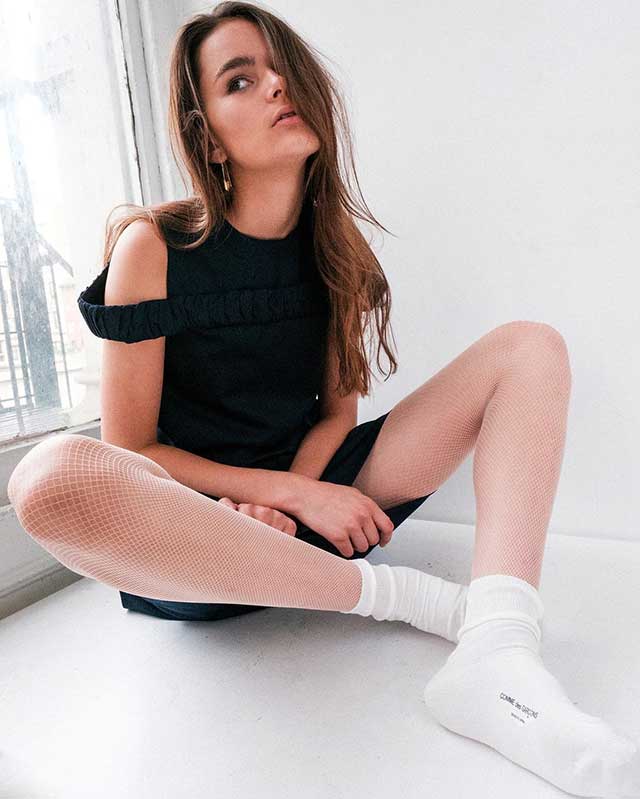 IMAGE INSTAGRAM/phoebepojo
Why it's wearable: Can't quite commit to the rather scandalous connotations of black fishnet stockings? Try them in white for a subtler approach.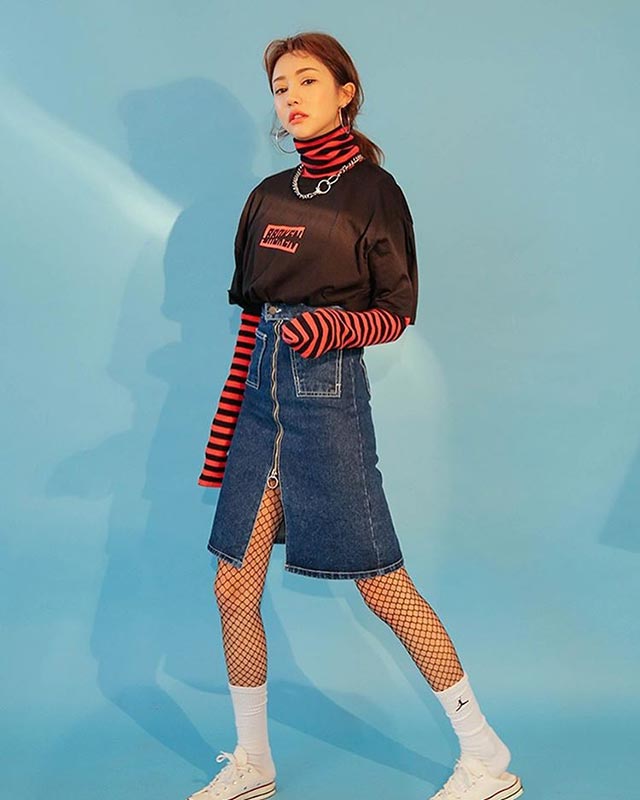 IMAGE INSTAGRAM/stylenanda_korea
Why it's wearable: Do it like the Korean girls do '90s grunge (layering of socks highly encouraged).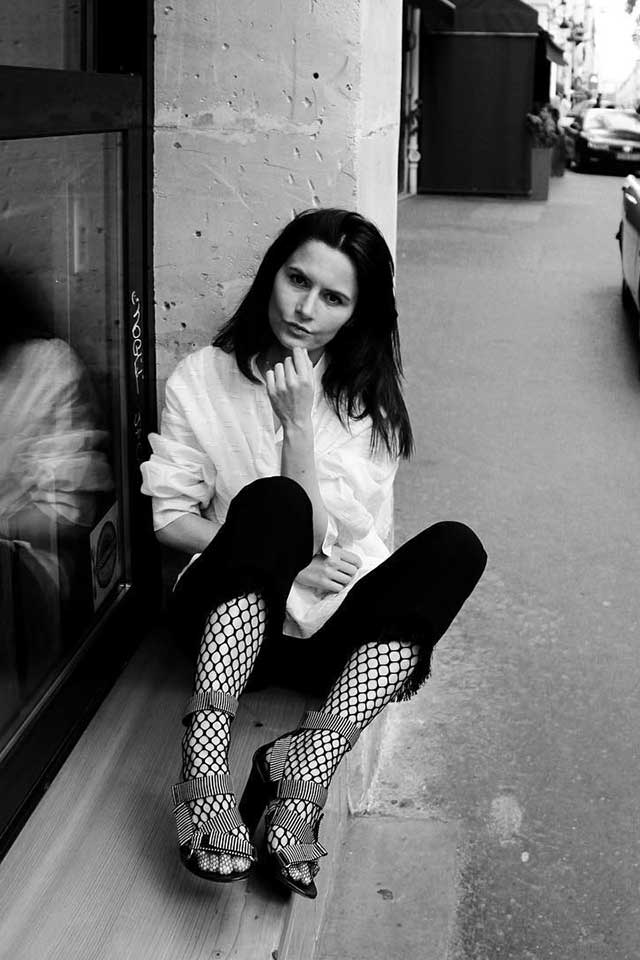 IMAGE INSTAGRAM/lifeofboheme
Why it's wearable: We looove the idea of wearing open-toe strappy sandals with fishnets. As Marta Cygan demonstrates, it's a great way to add texture to yout simple work outfit!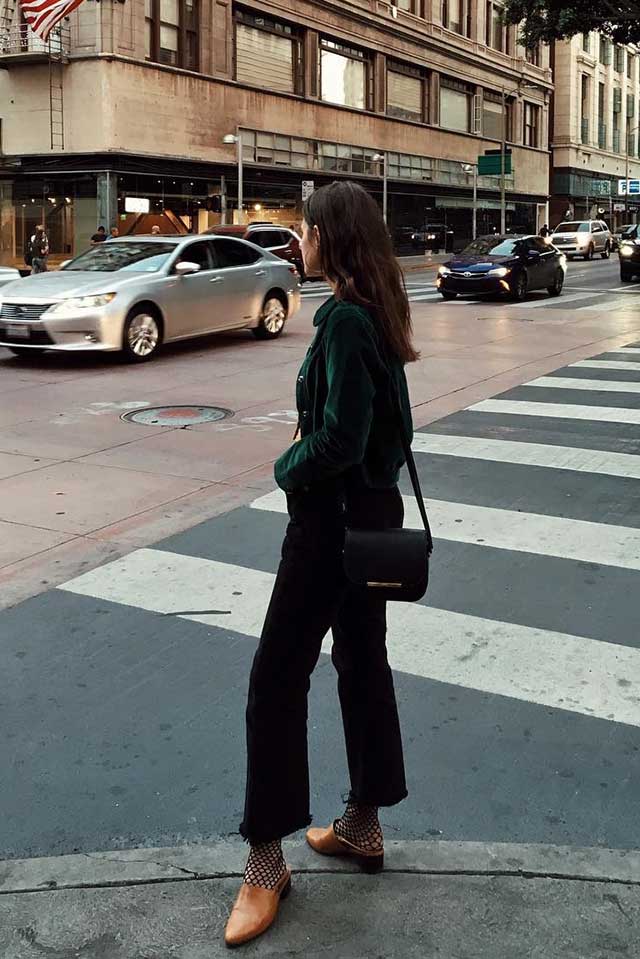 IMAGE INSTAGRAM/lifeofboheme
ADVERTISEMENT - CONTINUE READING BELOW
Why it's wearable: Again, discretion is key! You don't always have to show a full leg of mesh; sometimes, it's best to just let a flash of ankle do the talking.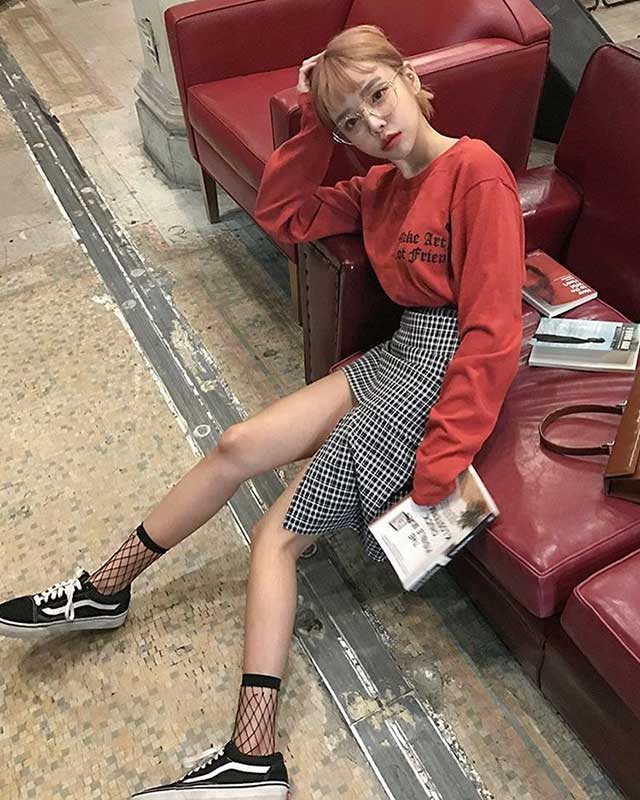 IMAGE INSTAGRAM/stylenanda_korea
Why it's wearable: Try choosing graphic black and white accents (with just a pop of red!) to streamline the contrast of jet-hued fishnets against your skin. Tricks of the eye!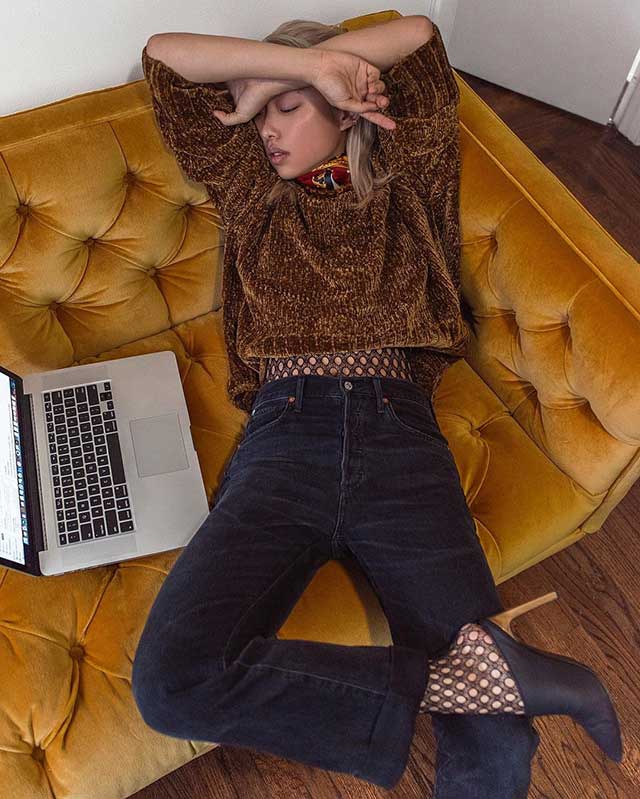 IMAGE INSTAGRAM/margaret__zhang
Why it's wearable: Take Margaret Zhang's advice and pull those stockings waaay above your waistband—imagine everyone's surprise when you raise your arms and a hint of pattern shows. Gotta keep 'em guessing, after all...