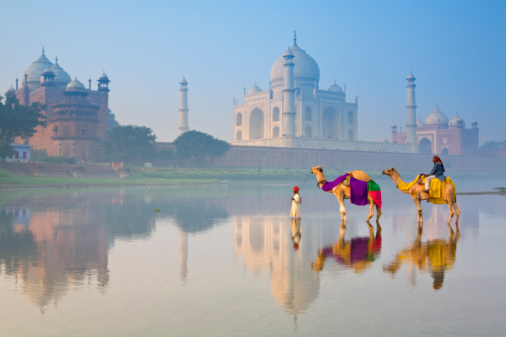 (Image by Douglas Pearson / The Image Bank)
India – home of beautiful, intricate architecture and vibrant, colorful traditions, is one of the top destinations in the region. But before you embark on an Indian adventure yourself (ala Julia Roberts in Eat Pray Love), let us share some tips for you to explore the country without the excessive spending!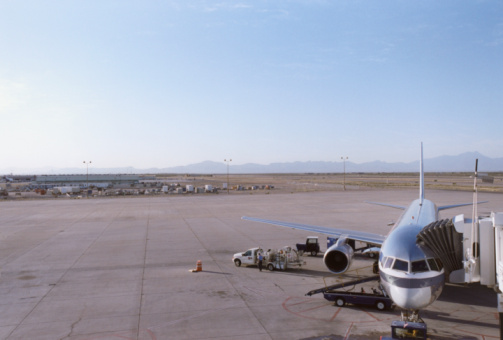 ADVERTISEMENT - CONTINUE READING BELOW
(Image by Sean Justice / Photonica)
1. Get a Good Deal on Airfare
Getting cheap flights is the most crucial step in planning your trip as it could easily be the most expensive. But, with the help of our new flight-finder bffs Fly.com and Skyscanner.com, airfares have become less torturous to our wallets. Before you commit to a certain flight, be wary of taxes, fuel charge, and other fees as they all add up!
TIP: It's best to travel during off-seasons where air fare (and almost everything else) is relatively cheaper. Plus, you get to save yourself from the herd of tourists flocking towards all the tourist spots!
CONTINUE READING BELOW
Recommended Videos
(Image from Zostel.com)
2. Save Cash on Accommodations
A trendy and uber-cool type of affordable accommodation is Zostel, which offers a full "boutique backpacker" experience! It's your best bet to get fast wifi, rest in comfy beds, and meet other tourists as well! An overnight stay in a mixed dorm costs approximately Php 450 while a standard room will cost you approximately Php 900 (it's cheap, safe, and has air-conditioning!). Plus, Zostel can be found in multiple parts of the country like Delhi, Jaipur, and Agra.
TIP: If you're feeling adventurous, you can book an Airbnb and interact with the friendly locals (that could even double as tour guides) for relatively affordable rates.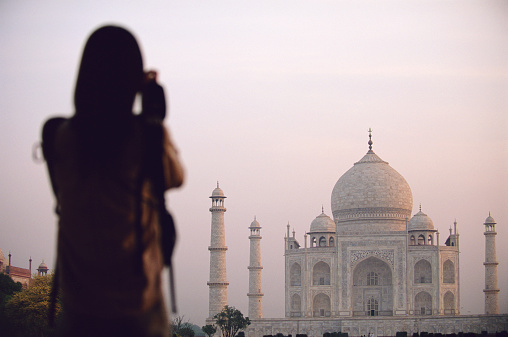 ADVERTISEMENT - CONTINUE READING BELOW
(Image by Thomas Schmitt / Photographer's Choice RF)
3. Pay a Visit to the Most Insta-worthy Spots – for Cheap
Making your own itinerary for such a massive country can be a tedious task but do not succumb to tour packages as they are only deceptively cheap! We've rounded up three destinations you can explore sans tour guide that are both affordable and photogenic.
The Taj Mahal, located in Agra, India. Open during sunrise-sunset. Closed on Fridays.
The entrance fee to the iconic Taj Mahal costs around Php 550. Everything about this UNESCO world heritage site is IG-worthy so go ahead and snap your artsy OOTDs here but be mindful of the culture and dress appropriately!
Palolem Beach, located in Goa, India.
If you're an island girl, a quick visit to Palolem beach is a must. You can spend the day swimming or just simply relaxing with your friends. We guarantee a huge number of likes when you post a photo of the beautiful Palolem sunset.
ADVERTISEMENT - CONTINUE READING BELOW
Jaisalmer, located in westernmost corner of Rajasthan.
Jaisalmer aka "Gold Town," is among the most popular destinations in India. If you're that instahoe that posts envy-inducing photos of vacation spots, then, a quick trip to Jaisalmer Fort should be in your itinerary (and did we mention that sight-seeing is free?).
TIP: To fully enjoy and appreciate the beauty of this country, it's best to avoid the infamous Indian summer season to save yourself from sweat and (possible) tears.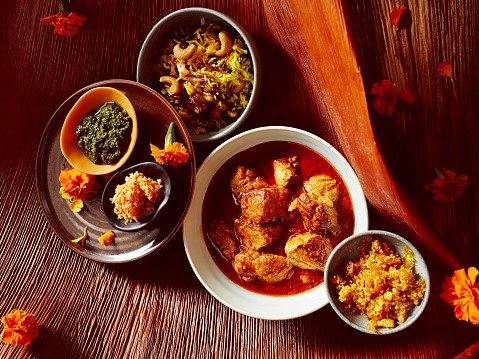 ADVERTISEMENT - CONTINUE READING BELOW
(Image by Cultura RMBRETT STEVENS Cultura)
4. Indulge on Food, but Don't Over-Do it
If you plan to stick to your budget, then say goodbye to luxury dining (although you could splurge for just one night). Make like a local and have street food! It's inexpensive and has a lot of variety, so you could change it up every other day. Take some time to scavenge the streets for stalls, because a mouthful of their famous chole bhature or rajma chawal would be worth it. Check out Baba Nagpal Corner, a street food joint in New Delhi.
TIP: Avoid Western foods like "safe" burgers and fries. This stuff is more expensive.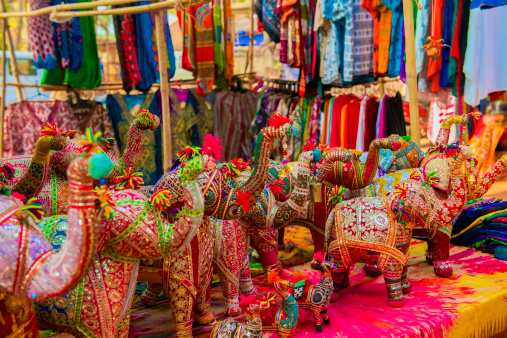 ADVERTISEMENT - CONTINUE READING BELOW
(Image by Poras Chaudhary / Photolibrary)
5. Don't Snub the Tiangges When Shopping
The instinctive smart-shopper in you would tell you to set a budget prior to going on a shopping spree. Never blow all your moolah on just clothes, because you wouldn't want to go hungry! Snagging great deals in India is just as easy as spending a day in your favourite tiangge. There are a lot of markets that open on certain days of the week, and there are local stores and shopping centers as well. If you're hunting for stylish yet cheap finds, then Sarojini Nagar is the place for you. This market in New Delhi boasts trendy clothing, bags, shoes, and even PJs that your tita will definitely hoard.
TIP: Don't go overboard with shopping. Excess baggage is expensive!
Hey, Preview readers! Follow us on Facebook, Instagram, YouTube, Tiktok, and Twitter to stay up to speed on all things trendy and creative. We'll curate the most stylish feed for you!