'Tis the season to dress up for parties and we know that nothing elevates an outfit better than a killer pair of heels. However, an evening of cocktails and schmoozing need not be a painful experience for your toes. Truth is, a night out in heels can be just as comfy as spending the day in flats. You just need to find a hack for it. Oh wait; we did give you those hacks. Let's take a refresher course, shall we?
TIP #1: BREAK EVEN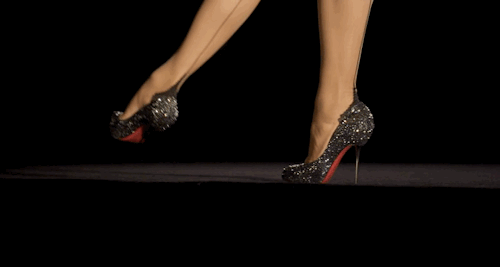 ADVERTISEMENT - CONTINUE READING BELOW
When we say "killer" pair, we don't mean it literally. The easiest way of making sure that your feet don't die after a long night is by breaking them in. We know you wouldn't want to ruin a great pair of shoes, especially if you splurged on them with your 13th month's salary. But there are many ways of breaking them in without causing them to really break. Head over here to see how you can easily break your shoes in.
CONTINUE READING BELOW
Recommended Videos
TIP #2: TAPE IT TILL YOU MAKE IT
ADVERTISEMENT - CONTINUE READING BELOW
Sometimes the problem isn't with the fit or the make of the shoe. They could be fine without having to break them in. But when it's the balls of your feet that start to hurt because of the strain, a little tape will help you get a long way. Simply wrap your third and fourth toes together to help you run that extra mile in sky high heels. Click here to read on how it's properly done.
There you have it! Now go on and put those Holiday heels on!
Photos from Giphy.com