Christmas tables need not always be decked with red balls, glitters, or ceramic snowmen. Channel your inner Hostess with the Mostest and take a cue from some of fashion's tastemakers.
The Artful Table by Diane von Furstenberg
A colorful and youthful table, this relaxed setting by Diane von Furstenberg is perfect for spending long catch-up nights with your closest friends. Mix and match glasses for a quirky take.
The Ultra Feminine by Kati Curtis for New York Design Center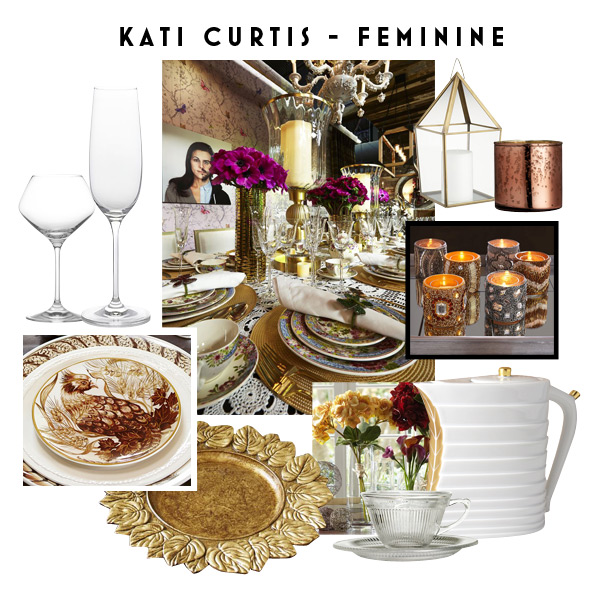 Ladylike more than girly, this sophisticated setting is perfect for hosting the in-laws and your family.
The Organic Movement by Calvin Klein
ADVERTISEMENT - CONTINUE READING BELOW
Going simple doesn't always have to look boring. Get inspiration from Calvin Klein's clean and back-to-basics table featuring warm wood, green moss, and subtle gold accents.
Black & White by Ralph Lauren
Go for details when playing with plain and contrasting colors to add interesting touches to your tablescape. This 2007 setting by Ralph Lauren is a classic.
Flora & Fauna by Valentino
ADVERTISEMENT - CONTINUE READING BELOW
Truly from the Emperor's Table, this afternoon setup is one of our favorites from Garavino Valentino's tome. This is perfect for an outdoor lunch or a patio get-together with your nearest and dearest.
Holiday Blues by Tory Burch
At the private dinner hosted by Tory Burch in Shanghai to celebrate the recent opening of her biggest store in China, the designer transformed the venue to replicate her dining room at home in South Hampton.
Click on the gallery to shop these decadent pieces!
Photos from Stores Specialists, Inc, DIFFA New York, and Assoulin