Via @michelleeloise
On your next trip somewhere colder than Manila, please do not borrow the padded nylon windbreaker your mountaineering cousin takes with her to Sagada, or layer multiple acrylic-knit sweaters, rotating them daily for a new "outfit" everyday, don't even think about wearing jeggings with scrunchy flat boots from Korea, and for the love of the fashion gods, please do not wear a matching set of knit scarf, hat, and gloves.
Filipinas are great at dressing for the heat. They look fabulous with barely one layer of clothing covering their bodies, and have mastered staying fresh while having to cross dusty streets in sweltering weather. It's when Pinays travel to cooler countries that their style game gets thrown off, and they tend to look, well, less than hot.
Having lived in Boston for two years, and New York since, and having spent hours on the phone coaching my mother on what to pack when she comes to visit me, and many days shopping for winter gear with girl friends who had just moved to America, I've learned a thing or two about dressing for the cold. The problem I have with the typical Pinoy-on-winter-holiday outfit described above isn't only that I'd feel so constricted bundled up and warm in all the wrong places, I'd just be uncomfortable looking that bad. Heed my advice, and be the star for all seasons that you were always meant to be:
ADVERTISEMENT - CONTINUE READING BELOW
1. Think indoor-outdoor.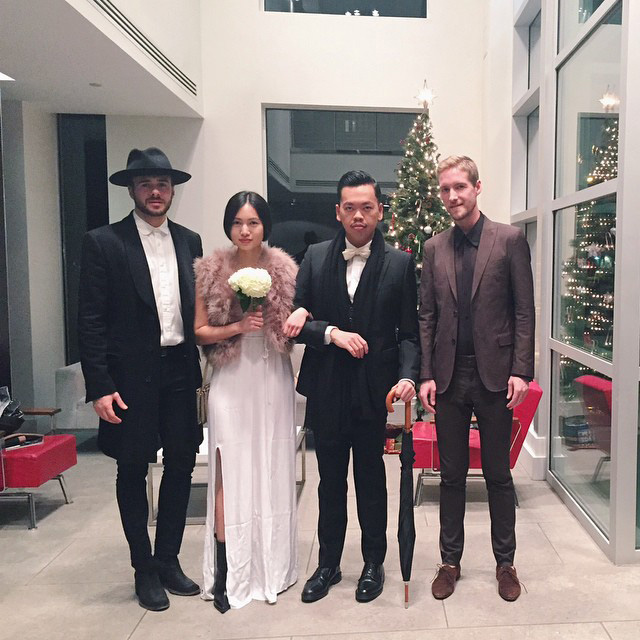 The one tricky thing about dressing for the cold is having to come up with two outfits before you walk out the door: one for the street, and one for indoors. Think of putting together a complete outfit that keeps you warm enough for outdoors, and that'll be breathable enough for the often-overheated indoors, and both must be stunning on their own.
CONTINUE READING BELOW
Recommended Videos
2. Be a material girl.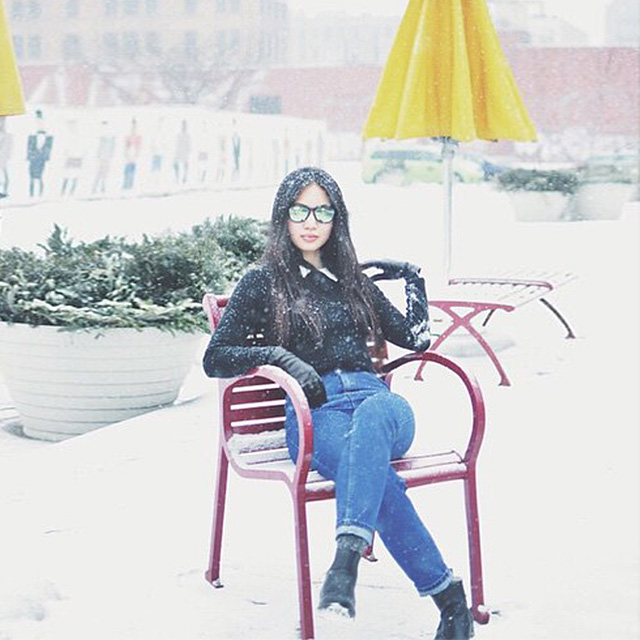 Cashmere is light, warm, and super-soft; wear as much of it as you can afford. UNIQLO's Heattech is like outfit insurance for the cold: if in doubt as to whether or not you'd be too cold in an outfit, slip it on and be at ease. Turtlenecks and crew necks in black and white especially, double as sleek, minimal tops. Wool coats will always be warmer than cotton or linen, just find one of good enough quality that won't chafe your neck.
ADVERTISEMENT - CONTINUE READING BELOW
3. The 10-degree Fahrenheit increment guide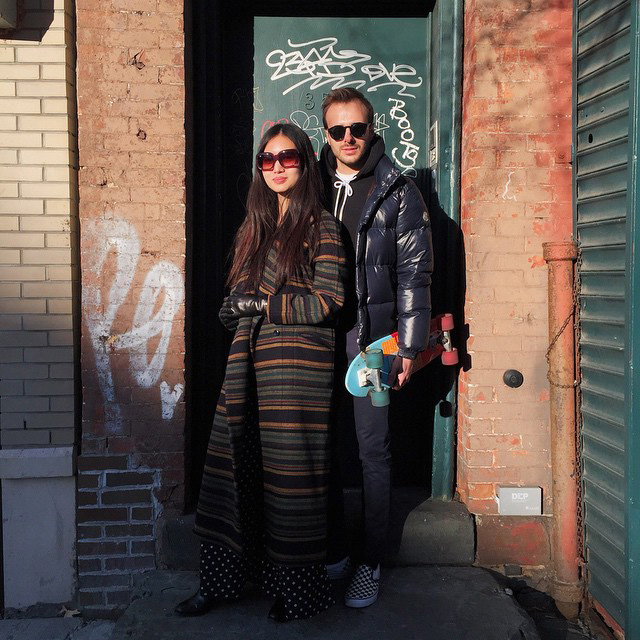 Think like an American for a second and learn to gauge the temperature in Fahrenheit. Each increment of 10 degrees will tell you how heavily you should bundle up for the weather: 60s – light short jacket, 50s – light trench or leather jacket, 40s –wool coat, 30s – heavy wool coat, and layer for your life.
ADVERTISEMENT - CONTINUE READING BELOW
4. Moisturize.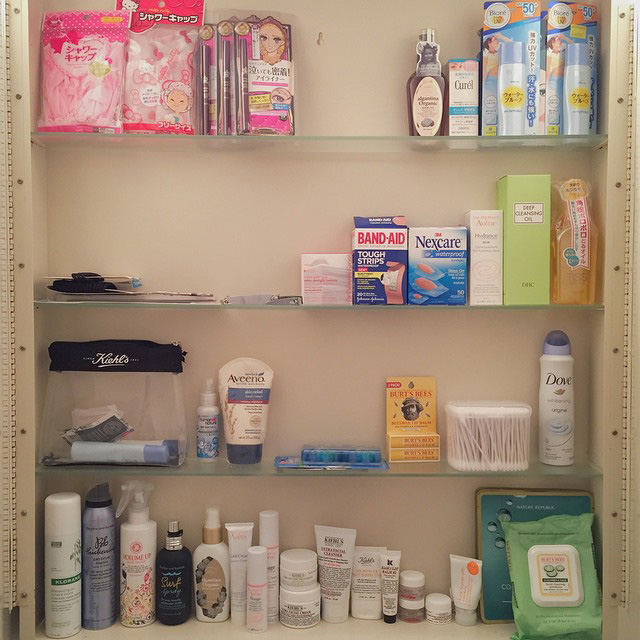 Using a thick, moisturizing lotion does wonders at keeping your skin from breaking out and at keeping you warm. Moisturize your face sufficiently; maybe use a product with a bit of color and some sheen to liven up your look.
5. Panlabas and pangharabas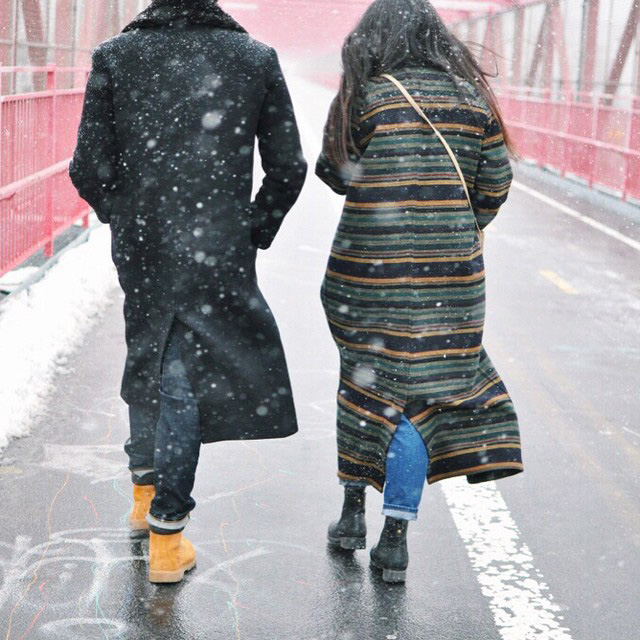 ADVERTISEMENT - CONTINUE READING BELOW
If you plan on staying, consider having a trusty set of both going-out and slumming-it gear. Find a comfortable pair of sneakers or other rugged flats that you can wear with cute daytime looks, downtown-girl-style, and a pair of mid-to-high heel boots or pumps to commit to go stomping in at night. Invest in the most expensive daytime wool coat you can afford, but find a vintage knockoff that you wouldn't mind shoving in a dark corner when you're out in the club.
6. Cover up creatively.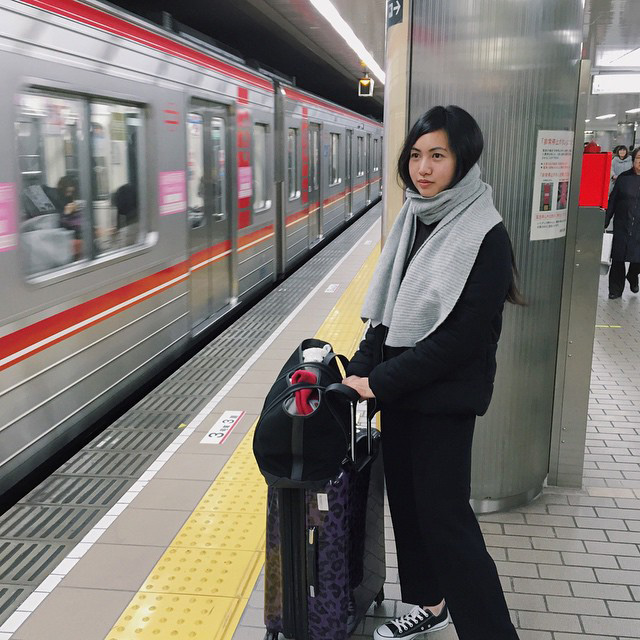 ADVERTISEMENT - CONTINUE READING BELOW
Long coats are chic and dramatic, and may afford you the chance to go bare-legged, but proceed with an acute awareness of your own body's balance and proportion. A fur stole frames the face and keeps the neck warm enough to wear a lower neckline, if so desired. Layer vests over coats, skirts over pants, and turtlenecks under funnel necks—any additional layer will keep you warm, and worst case, it's easier to subtract than to add, shuck the unnecessary layer into your bag.
As for how many coats you should bring? My friend Maryanne, a fellow transplant from the tropics, once said you need to have more than one. Go ahead and pack twenty coats for your ten-day trip if you can, but for the rest of you, play around in the closet a little while longer, and work with what you have, even if it means having to conceptualize ten #ootd's with just one winter coat.
ADVERTISEMENT - CONTINUE READING BELOW
Izzy Tuason is our man in New York and @thedandyproject on Instagram.
Images via Michelle Ordoveza, his best friend and a real babe on Instagram. Read about her in the June 2014 issue of Preview Magazine. Buy the digital edition HERE.
Hey, Preview readers! Follow us on Facebook, Instagram, YouTube, Tiktok, and Twitter to stay up to speed on all things trendy and creative. We'll curate the most stylish feed for you!