Not all sports bras are designed equal. Though comfort tops the lists of reasons for getting one, there are actually a lot of factors to consider depending on the activity or workout you're set on doing. And of course, it has to look cute.
But bear in mind that not all exercise routines or sports activities involve the same amount of body movements. The support you need to get through a high cardio workout versus a yoga session is entirely different. You may not know it, but your athletic undergarment has an effect on your performance. So here's a cheat sheet to picking the right sports bra based on your preferred routine:
1. For Cycling or Cardio
What you need: Full support and stability
Try: The Nike Pro Classic Pad sports bra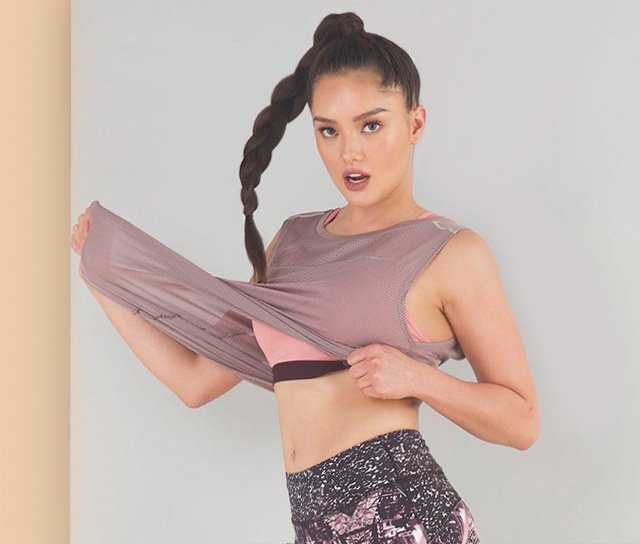 On Lauren Reid: The Nike Pro Classic Pad sports bra (millennial pink/dusty rose)
The Nike Pro Classic's razorback design and snug compression fit make it a versatile sports bra that allows maximum movement with lasting comfort. The strap stabilizers also reduce bounce, while the soft chest band promises a very secure fit.
2. For Barre
What you need: Full and breathable support
Try: The Nike Pro Indy Cooling Women's Light Support sports bra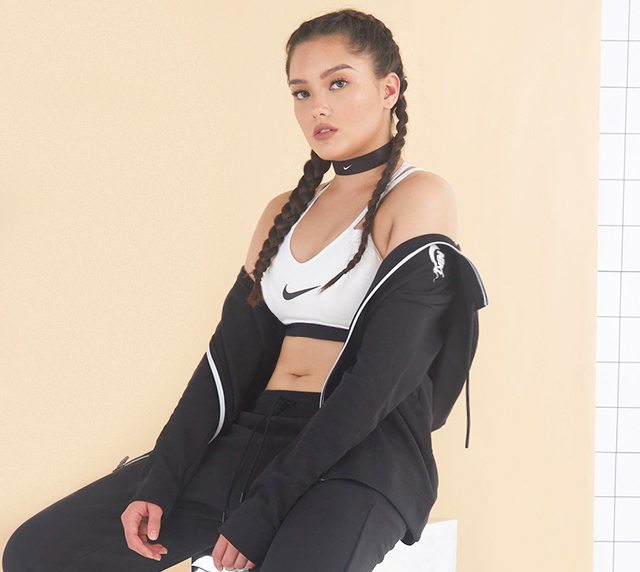 On Lauren Reid: The Nike Pro Indy Cooling sports bra
The intricate and equally cool razor back design provides full back support while keeping your shoulders cool. Perfect for an intense barre sesh as you flex your arms to and fro inside the studio.
3. For Tennis
What you need: Support and flexibility
Try: The Nike Pro Zip bra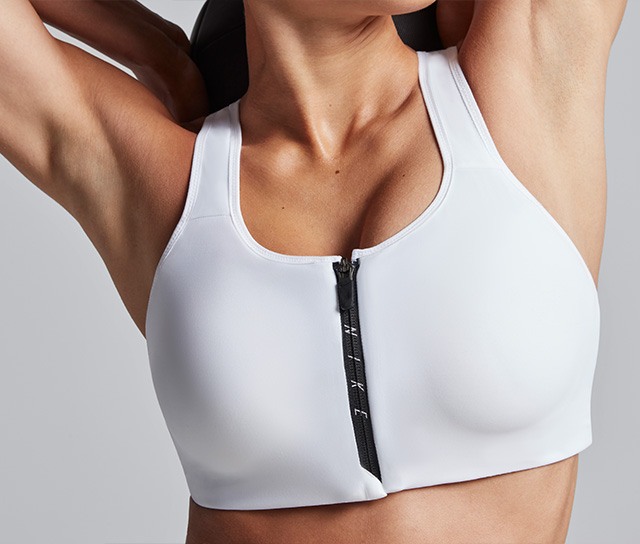 It's noticeable that this bra has molded cups (wire-free, FYI!) to provide that "locked-in" feel for extreme support around the chest area. Bounce is reduced greatly with the Zip bra's compression fit design, so you could smash your way through the court with ease.
4. For an All-Around Workout
What you need: Medium support, comfort, and flexibility all in one
Try: The Nike Classic Swoosh Modern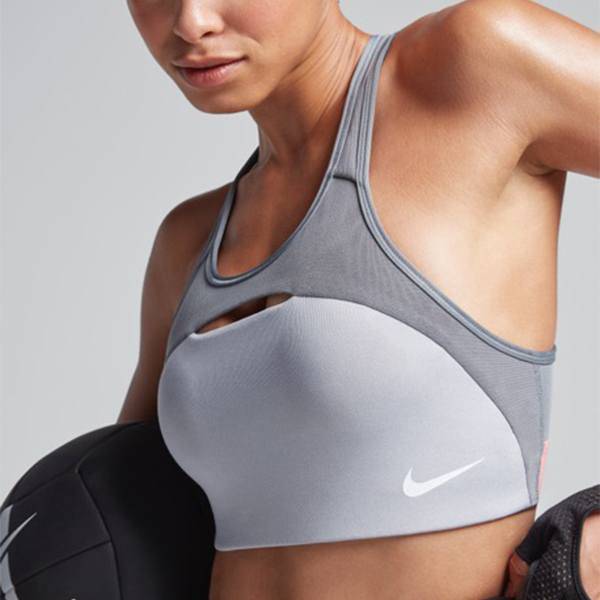 With a trendy and playful design, the Classic Swoosh is made out of mesh and a soft elastic underbust band for a breathable and comfy fit. The razorback design allows a wide range of movement while the chest cutout makes it extra airy. You can call this bra your "go-to" if you're combining multiple workouts together.
Learn more about the Nike Indy Sports Bra on their website and Facebook page.