via Getty Images
Titas of Manila, lend me your ears. As the weekend approaches and parental couplings are yearning for an hour or two together, you've most likely been asked more than once to babysit a little girly girl. If you find yourself clueless and wondering who in the world Sofia The First is, you can turn to us at Stylebible, because we've got you covered.
1. Nail Time!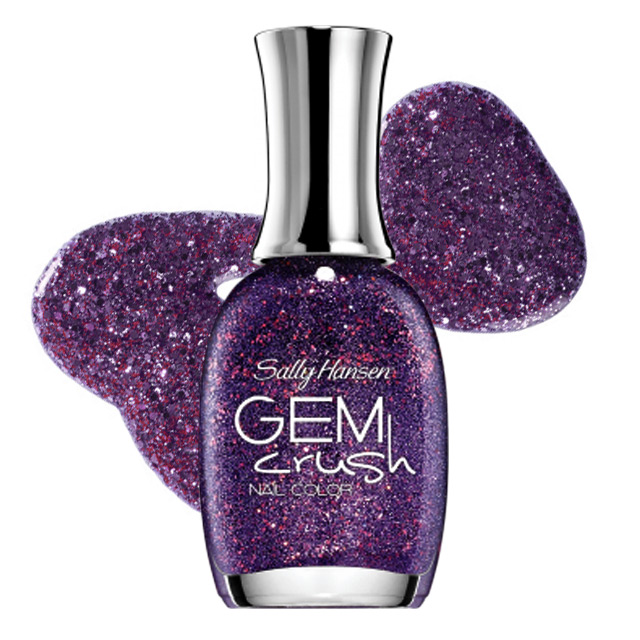 ADVERTISEMENT - CONTINUE READING BELOW
Sally Hansen Gem Crush in Be-Jeweled, department stores
Once you get the okay from the little one's parents, it's fun times ahead. Sally Hansen makes great glitter polishes that don't break the bank (although can be a pain to remove). Dazzle Dry makes vegan, quick-dry polishes that are not only fun for base colors, but if you're handy with a little paintbrush, make for easy and fun nail art as well.
2. Make Me Up, Love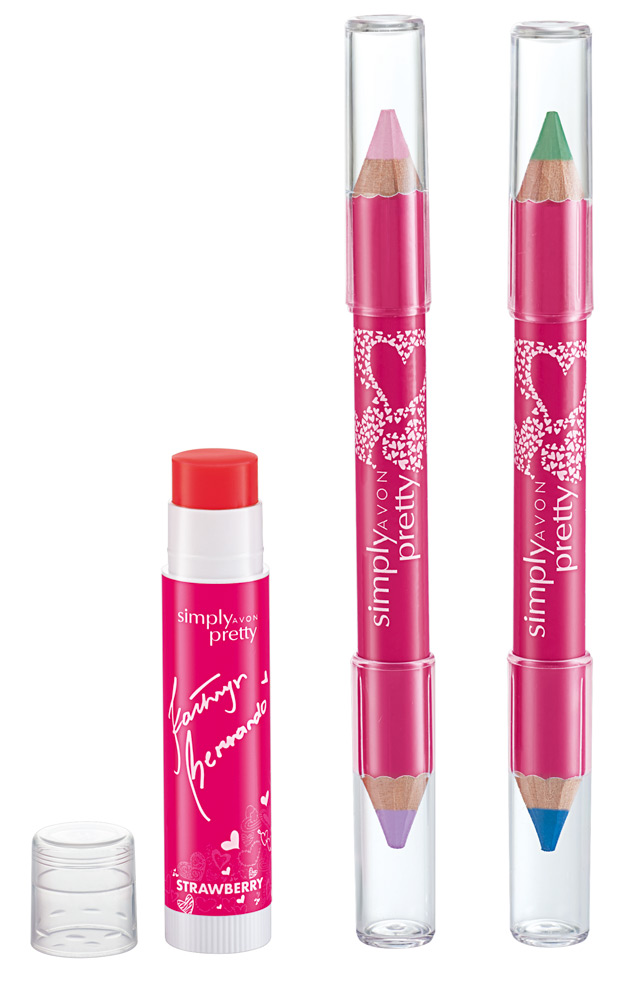 CONTINUE READING BELOW
Recommended Videos
Flavored lip balm for her, pastel liner for you.
Avon Simply Pretty Lip Balm in Strawberry and Eyes On Me Eye Duo, avon.com.ph
If you're a bit of a beauty hound, chances are the kids have already glimpsed at your makeup collection with their fair share of amazement. Satisfy that curiosity by getting them to sit down in front of your vanity, let them understand that this is a reverent experience, and explain the torture devices away. (Yes, that thing does curl eyelashes.) Dust your soft (and clean) brushes along their cheeks, pretending as though they're being made up too. Keep a sweet-flavored tinted lip gloss on hand for a fabulous finishing touch.
3. Paint With The Colors Of The Wind
ADVERTISEMENT - CONTINUE READING BELOW
Certain salons like Azta Urban Salon retail hair chalk by L'Oreal, and stores like Claire's carry their own brand as well. (Other online sellers have them too, but not all are guaranteed safe.) With a little hairspray, these chalks give a temporary streak of wild color—reds, blues, purples, pinks—to your little one's hair and stay there until it's washed out. It adds a little extra something to that little braid or that new hairstyle they want to try out during your (literal) parlor games. (Fun fact: boys like having it done to their hair too.)
4. Dance Until The World Ends
Most kids respond to music, which means it's time to put your Spotify to work. Plug in the beats that the little one loves, which sometimes means more Britney Spears than One Direction, and bust a move with them. For extra cool points, having funny hats on hand, as well as shutting off the lights and making disco lights with flashlights make all the difference.
ADVERTISEMENT - CONTINUE READING BELOW
5. Photo Break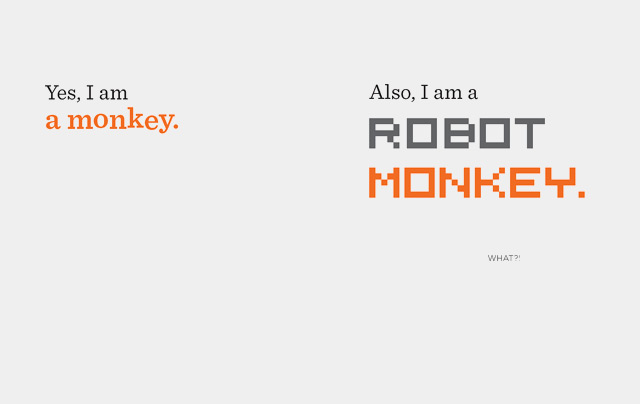 If the little girl in question is a little bit younger and just learning to read, The Office writer BJ Novak's The Book With No Pictures may be right up her alley. Because it literally has no illustrations, the book utilizes other tools, engaging both the one reading to the child as well as the child herself. It's the reading equivalent of smothering vegetables in cheese to get babies to eat them—fun and educational without being the least bit stuffy.
ADVERTISEMENT - CONTINUE READING BELOW
6. Tech Me To Church
If you're going to bust out the iPad, here are a few free game recommendations that are more than just your average, mind-numbing "Prom Makeover":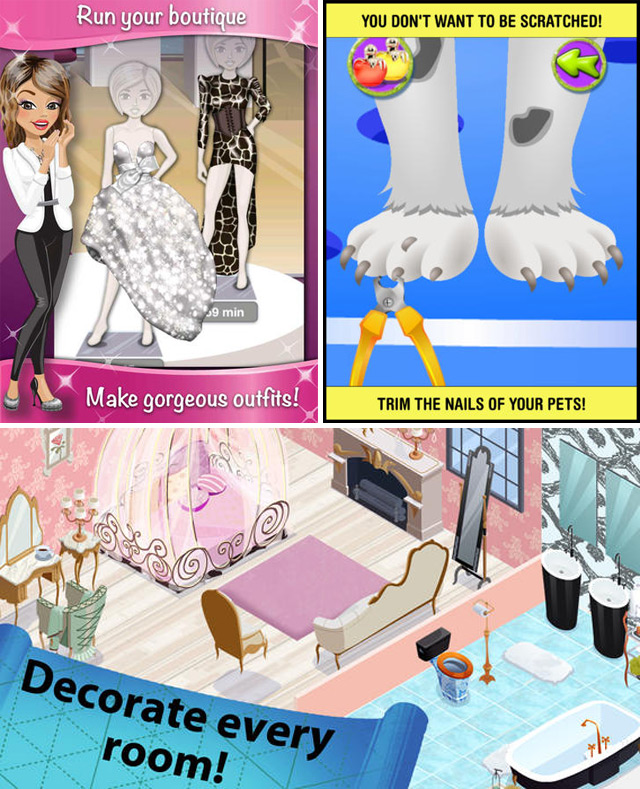 Fashion Studio by nanobitsoftware.com sets the bar a little higher for your standard fashion design games, as it gives the player much more freedom to design as they please, see the garment on a model and style it accordingly, enter fashion shows, and even run their own boutique.
ADVERTISEMENT - CONTINUE READING BELOW
Baby Pet Hair Salon & Makeover Games by Quicksand Playground lets you choose from a wide selection of pets, which you can then groom, clean up, and play with to your heart's content. It's great for kids who like animals or are maybe toying with the idea of asking for a pet.
Home Design Story by Team Lava allows you to design your home as you please, with different styles such as vintage, modern or eclectic. You can upgrade the value of your home with certain improvements, which also teaches players the value of things they may see around the house.
7. Snack That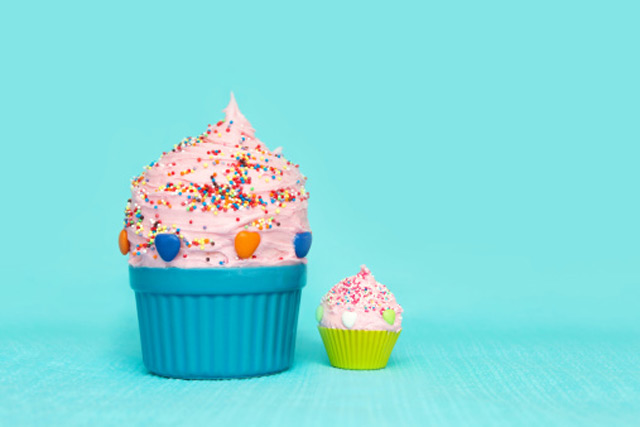 ADVERTISEMENT - CONTINUE READING BELOW
via Getty Images
Kids, whether or not they're girly, love to experiment in the kitchen. This is a great opportunity to bake a few cupcakes, throw some different colored icings in squeezy tubes or sandwich bags, and let them have at it. Add some sparkly and pearly sprinkles to the mix, and Best Tita Ever is in the bag. (Pro Tip: Don't forget the aprons!)
8. Sing, Sing A Song
ADVERTISEMENT - CONTINUE READING BELOW
via IMDB
When all else fails and you're on the short end of your rope, you can always turn to Disney's Frozen. (Granted that you have patience for another run of "Let It Go.") Or you can introduce them to all the High School Musicals, marathon style, whilst you relive the magic that was Zanessa. But more than just having them sit and watch passively, encourage them to sing and dance along. Let them be goofy and fun, which is what being a kid is all about anyway.
Hey, Preview readers! Follow us on Facebook, Instagram, YouTube, Tiktok, and Twitter to stay up to speed on all things trendy and creative. We'll curate the most stylish feed for you!