(Gif by Jasper Salceda)
In the same way Gretchen Weiners tried to make "fetch" happen, a number of designers have pushed for the Earth-friendly eco-bag in place of leather or synthetic purses. Throwback to 2007 when Anya Hindmarch gave us the "I'm Not A Plastic Bag" bag, spotted on the arms of Bryanboy and Keira Knightley. It instantly sold out, spawning knockoffs among the fake Chanels and LVs at Greenhills.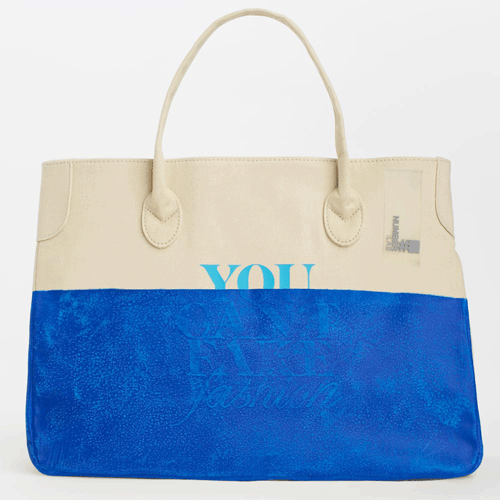 ADVERTISEMENT - CONTINUE READING BELOW
(Gif via Giphy)
Following in the footsteps of Anya Hindmarch, brands like Michael Kors and Prada created their own canvas totes that resembled their more popular designs. Even Karl Lagerfeld endorsed the infamous Naco-Paris "Karl Who?" bag by toting it on several occasions—even though he had nothing to do with its inception.
CONTINUE READING BELOW
Recommended Videos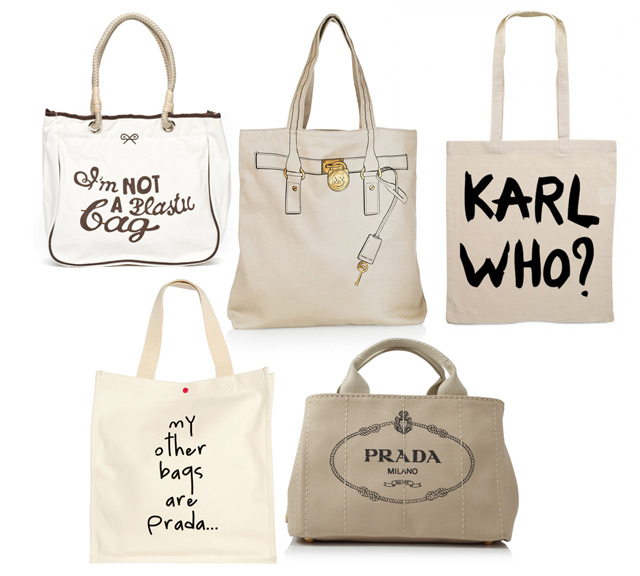 ADVERTISEMENT - CONTINUE READING BELOW
So what gives theses canvas totes that "it" factor? They're low-maintenance, fuss free, and they go perfectly well with our sweats and mandals on days when we decide to keep our (imaginary) Pradas in the dust bag.
For every Céline Trio that swings from the bony shoulder of a prep, there is an eco-tote that carries the junk of a chick with that je nais se quoi. She pairs it with faded jeans, a worn-in shirt, some flats and a blazer, and for some bizarre reason you still choose to peg her for your next mall-ing #ootd.