"I've created a monster," so goes Dr. Frankenstein's immortal lines, after a bolt of lighting turned a pieced-together cadaver into a living, breathing being. I, too, have been known to say this—in jest, of course—whenever there is a line of people waiting to be photographed right by the photo wall. I look at this logo-bedecked wall ruefully, remembering the days when parties didn't require one. Truthfully, I blame myself—and my fellow lifestyle editors—for this "poser" phenomenon, for it was our pages, our coverage that encouraged this culture of preening for the paparazzi. Where once upon a time this was the preoccupation of celebrities, everyone (at least in our little world) now has a "game face"—that pouty, chin-up, half-defiant stare, with the eyes trying valiantly to tell the cameras "I am fierce!"— as well as a bale—a kind of slouchy-but-not angling of the body that shows off what you're wearing to its full potential. A fashion photographer who covers the scene recently remarked that people have forgotten how to smile and act natural in front of the camera; once the klieg lights go off, they revert to that aforementioned game face. Once upon a time, the last thing you did before leaving the house was to smile and ensure that your lipstick didn't bleed onto your teeth; nowadays one stands before the mirror to take mental notes of the angle and pose that best befits the outfit.
ADVERTISEMENT - CONTINUE READING BELOW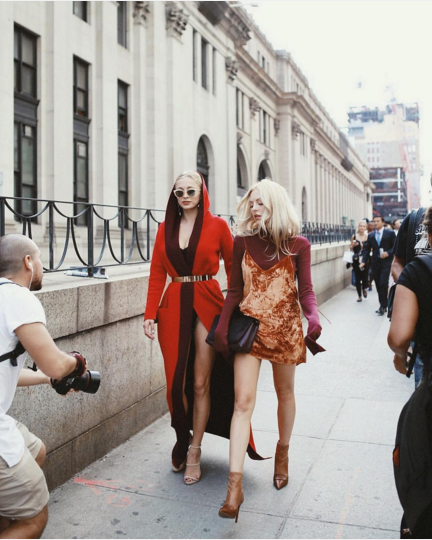 IMAGE @peaceloveshea on Instagram
Caroline Vreeland and Shea Marie make their way through a sea of street style photographers.
We live in strange times, truly. Never in my wildest dreams did I think that we, the editors, who produce content would one day, thanks in part to the popularity all over the world of street style photographers like Tommy Ton, to be content just because of what we've chosen to wear that day; nor did I predict that the style diary of your everyday fashionista would make such a compelling read. I never thought to think of fashion here in the Philippines as fodder for popular entertainment.
CONTINUE READING BELOW
Recommended Videos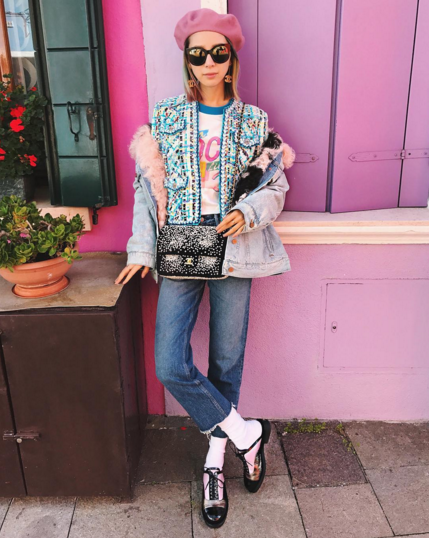 IMAGE @ireneisgood on INSTAGRAM
Her eclectic sense of style and rainbow-colored hair make Irene Kim a fashion unicorn.
Now fashion as entertainment isn't exactly new. Imelda famously employed this tactic in the '70s, as she took Pitoy Moreno et al around the world, his fashion shows an aberration for what was happening back in the Philippines. Actually, we need not look so far back in history, as the last product launch you attended was probably preceded by a fashion show. It's quite fascinating to trace how far fashion has come into popular consciousness— the party galleries in Preview.ph, our website, are insanely popular because people want to see who wore what.
ADVERTISEMENT - CONTINUE READING BELOW
IMAGE @kendalljenner on INSTAGRAM
A night isn't complete without that souvenir party photo.
My take on why fashion commands such interest is that people are using it to get noticed. There was a time when beauty was the key that unlocked the door to success—as un-P.C. as it sounds, it did bring on fame and fortune. Nowadays people have discovered that fashion can do that, too, and you need not be beautiful to capture—and hold onto—the public's fascination; you merely have to look interesting. Fashion has become a democratic tool (I know you must think I'm off my rocker, with fashion being notoriously undemocratic—but hear me out, please).
ADVERTISEMENT - CONTINUE READING BELOW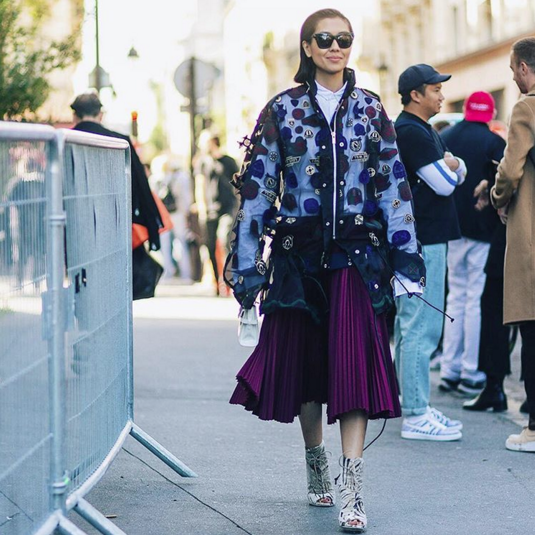 IMAGE @theoutsiderblog on INSTAGRAM
Liz Uy broke into the international street style scene during last year's Spring/Summer 2017 shows.
In the era of blogs, Facebook, and Twitter, the clever use fashion to eke out their 15 minutes in the spotlight, and the very astute turn it into a career.
This article was originally published as Pauline Juan's Fashion Sense for Preview's November 2011 issue. You can download back issues of Preview here.
ADVERTISEMENT - CONTINUE READING BELOW
Hey, Preview readers! Follow us on Facebook, Instagram, YouTube, Tiktok, and Twitter to stay up to speed on all things trendy and creative. We'll curate the most stylish feed for you!