This summer, we're putting the spotlight on a young designer who singlehandedly built her swimwear business. Meet Chaley Tiu, a 28-year-old graduate of Ateneo de Manila University and owner of Cesa, a growing brand of exclusively designed beachwear. In an interview with Style Bible, Chaley talks about her passion for fashion design, how she grew her business from scratch, and the struggles of being a young, millennial designer.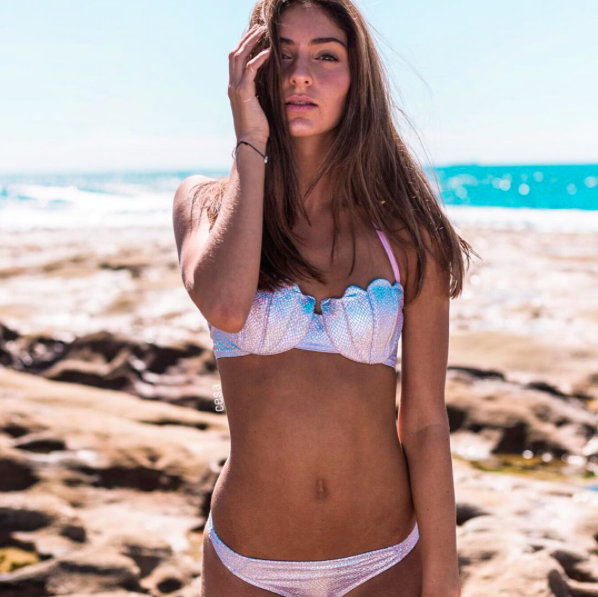 ADVERTISEMENT - CONTINUE READING BELOW
Can you share with us how you first discovered your love for fashion design? How did you go about pursuing this dream?
"I remember when I was about six years old, I drew girls wearing dresses on old calendar notebooks. From then on, I already knew I wanted to become a fashion designer. Come college, my traditional parents wanted me to have a non-arts course so I studied and finished a Bachelors Science degree in Com Tech Managament with Economics as a minor in ADMU. After graduation, I had a corporate job in the IT industry and I realized it wasn't for me. So after one year in the corporate world, I pursued my childhood dream. I studied a Fashion Design course in the School of Fashion and the Arts (SoFA) for a year, and the rest is history."
Tell us more about your swimwear brand, Cesa. How did you come up with the name?
"Cesa came from a French phrase, "Oui, oui c'est ça." It literally means 'Yes, yes, it is!' This has become a core value of Cesa because I wanted to share the experience of finding that perfect something—in my case, the perfect swimsuit—for my clients. I try to design a variety of styles to cater to a girl who is feminine, sporty, has insecurities, or doesn't swim but likes the beach."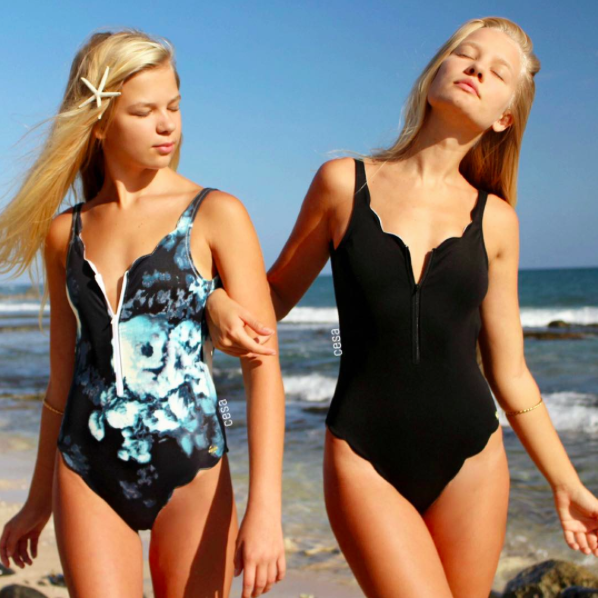 ADVERTISEMENT - CONTINUE READING BELOW
Why swimwear?
"Cesa was my thesis in SoFA and, while I was doing the thesis, I had a beach trip with my friends. I had a hard time looking for a swimsuit that fit my body type because I'm slim. So I thought, 'I'm a designer. Why not design my own swimsuit that would fit me?' And then I completed my thesis creating styles that I would personally want to wear."
Speaking of which, tell us about your signature style. How are your designs different compared to other local and international beachwear brands?
"My aesthetic is all about form and function. One can have a fashionable swimsuit that's totally wearable and 'swimmable.' I especially love doing simple maillots with back details. I'm also not afraid to express myself through my designs—usually in bold colors, prints, and stripes."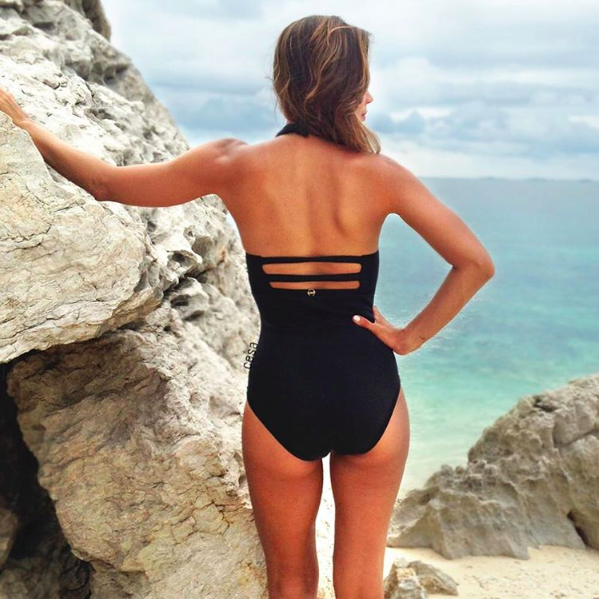 ADVERTISEMENT - CONTINUE READING BELOW
In this day and age, social media is a powerful tool to market your designs and put it out there. You're doing pretty well at it seeing that your brand already has more than 60k followers. How did you do it? What were the marketing strategies that you felt were helpful as you built your brand?
"I just kept posting everyday until people noticed. I also joined bazaars so people could know more about the brand and they eventually followed Cesa on social media. Lastly, collaborating with different bloggers and photographers is a big help!"
As a young designer and entrepreneur, what were the challenges that you had to go through and how did you overcome them?
"Getting the ball rolling is the hardest part of being an entrepreneur. When I first started in 2012, I had days to weeks that no one ordered online. So I joined bazaars and became more active on social media to get the brand out there. Another major challenge is having to compromise personal time for work. But because I am passionate with what I do, I don't mind being tired at all. Thankfully, I have supportive family and friends who understand what I do and offer help whenever I need it."
ADVERTISEMENT - CONTINUE READING BELOW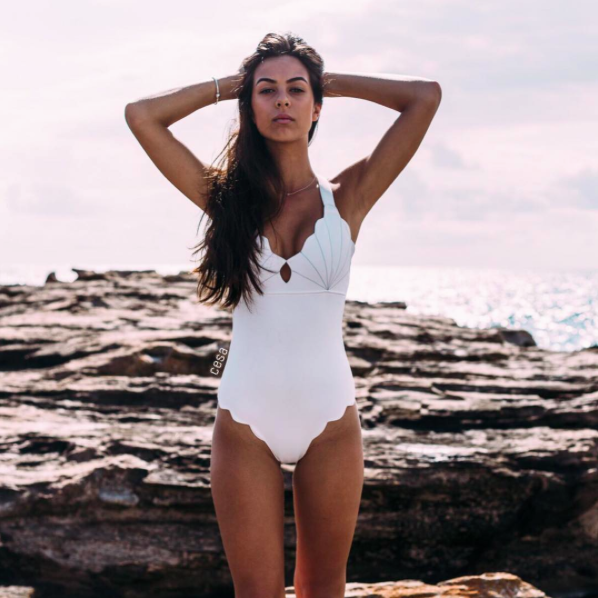 Who's a celebrity you can picture wearing Cesa? Any dream models, local or international?
"I hope to see Devin Brugman and Tasha Oaskley of @abikiniaday wearing my designs. They are big names in the swimsuit industry abroad and seeing them in Cesa will be a big nod of approval. Locally, I hope to see my designs worn by the candidates of a prestigious pageant that promotes Filipino designers."
ADVERTISEMENT - CONTINUE READING BELOW
So, what's next for Cesa?
"In two years, I'm aiming to join an international swimwear fashion show! Still dreaming big!"
Photos from @cesaph on Instagram
Hey, Preview readers! Follow us on Facebook, Instagram, YouTube, Tiktok, and Twitter to stay up to speed on all things trendy and creative. We'll curate the most stylish feed for you!