"Male or female?"
According to Sigmund Freud, this is the first judgment we make when we meet someone. With cultural gender norms deeply set and ingrained in our society, we have no trouble making that distinction. But if you ask me, I think this is a jaded way of thinking given that today's gender spectrum is wide and fluid.
Norms are continuously questioned, challenged, and dismantled. The society nowadays is not just accepting stereotypes, but instead, leans more in valuing one's true self. Specifically in the gender arena, fashion is a benchmark on its progress. With the emerging popularity of a gender-neutral wardrobe, there is an inclination on experimenting with sartorial choices that uphold this idea.
If we review our history, unisex dressing is not a new concept. In fact, this buzzword can be traced back into the '40s when trousers and men's button-downs were worn by Hollywood actresses like Katharine Hepburn. Back then, this was frowned upon as it did not conform to the cultural definition of a woman's femininity.
ADVERTISEMENT - CONTINUE READING BELOW
Fashion's first attempt at debunking gender stereotypes was short-lived as designer Diane Von Furstenberg launched her signature wrap dress which ultimately became a hit due to its functionality, moreover marrying modesty and sexiness to highlight the woman's silhouette. But as the '90s approached, gender lines have been once again blurred as people experimented with androgyny and later on developed to grunge. Flannel shirts and combat boots were all the rage in women's fashion while Nirvana's Kurt Cobain opted for floral dresses.
Zoom in to today's generation. Filmmakers depict the future by dressing men and women alike. Think of The Equals, The Giver, and Divergent. It is envisaged that there would be a break from gendered clothing and instead focus on clothing's utility and function. So we ask: Is the future now?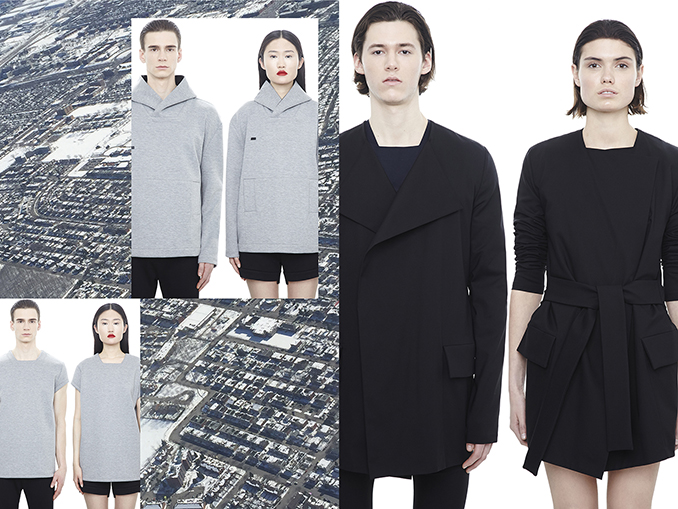 CONTINUE READING BELOW
Recommended Videos
Canadian-born and Paris-based designer Rad Hourani is one of the said movement's biggest supporters, questioning societal structures that limit fashion choices and ultimately championing the architectural approach in designing for men and women. More couture designers follow in his footsteps like J.W. Anderson, Thom Browne, Gucci, and Saint Laurent. Most recently, retail brand Zara trailed the progression.
Related Stories from Preview.ph
The unisex movement can be rooted to the reemergence of the minimalist trend in the fashion scene. We strip back to the basics, where boxy and simpler cuts aesthetically please many. Ironically though, we see unisex fashion thwarting trends as it offers far beyond what is just current. It's not just about staying in style, boxed in a specific gender. Rather, it paves the way for self-expression. People can now freely experiment and find their own personal style without the constraints of gender.
Now, the unisex fashion is slowly being eased into the mainstream due to the fact that today's generation is more open-minded and more accepting of gender fluidity. But challenges arise from its actual interchangeability. Women are more inclined to borrow pieces from men's but less so vice versa. While women's garments are made more masculine, it didn't mean that they aren't feminine anymore, thus the hesitation on the absolute opposite side of the gender spectrum.
ADVERTISEMENT - CONTINUE READING BELOW
For decades, fashion, as an advocate for social change, questioned sex and gender but is unable to arrive at an answer. We struggle to resolve the gender division—male or female—but remain hopeful to eventually replace this cleaving with just one word: Everyone.
Main image from radhourani.com
Hey, Preview readers! Follow us on Facebook, Instagram, YouTube, Tiktok, and Twitter to stay up to speed on all things trendy and creative. We'll curate the most stylish feed for you!