Fashion designers feed off each other's creative outputs, to the point that twins arise every so often. If checks are directly proportional to Nike, stripes to adidas, and the red soles to Christian Louboutin, then what do you make of their lookalikes? Below, a list of #twinning pieces–those with clean records as well as those accused of copyright infringement.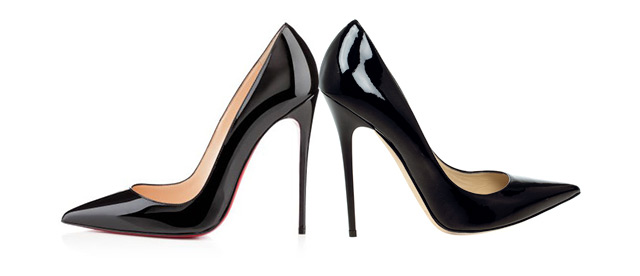 ADVERTISEMENT - CONTINUE READING BELOW
Left: Christian Louboutin So Kate 120mm black, Right: Jimmy Choo Black Patent Anouk Pointed Toe Pumps

There is nothing basic about Jimmy Choo and Louboutin pumps. And when the choice is between a So Kate or an Anouk, it all really boils down to brand loyalty. If not for the signature red sole, these two would be a hundred percent identical.

CONTINUE READING BELOW
Recommended Videos
Left: adidas Stan Smith in Red, Right: Isabel Marant Bart low-tops
Way before Pharrell was associated with Stan Smiths, the sneaker already made the Guinness Book of World Records for selling a massive amount of pairs in 1988. 55 years after its debut, Stan Smiths still sell like pancakes, with high end labels like Isabel Marant and Saint Laurent producing leather sneakers pegged after the classic kicks. Apparently, adidas did file a case against Marant for allegedly knocking off the design of their Stan Smith trainers when she designed her Bart low-tops.
ADVERTISEMENT - CONTINUE READING BELOW
Left: Ray-Ban Wayfarers, Right: Retrosuperfuture Ciccio
Admit it, when Retrosuperfuture first came to Manila, it reminded you of Ray-Ban. Not only because of the similar frames of the Ciccio and the Wayfarer, but also because of the overall cool vibe of both brands.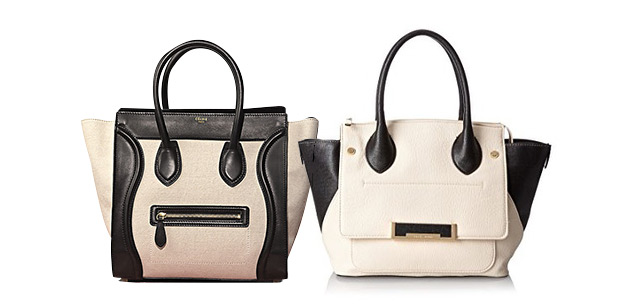 Left: Celine Luggage Tote, Right: Ivanka Trump Women's Heather Satchel Bag
ADVERTISEMENT - CONTINUE READING BELOW
We honestly just stumbled upon Ivanka Trump's bag line and had an OMG moment. Doesn't it look like the popular Celine luggage tote? Totes does to us.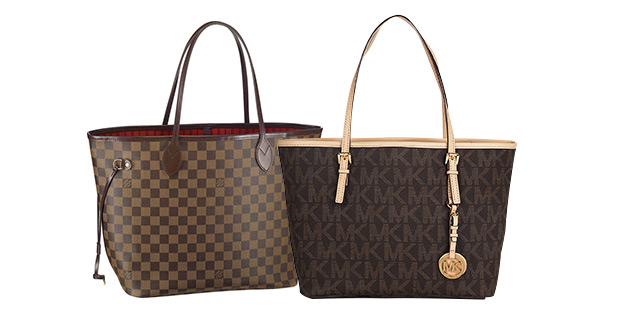 Left: Louis Vuitton Neverfull MM Handbag, Right: Michael Kors Jet Set Logo Tote

Another tote pairing that simply had to be on the list are twinsies Neverfull and Jet Tote. Not quite as identical as the others, but enough to make you look twice nonetheless.
ADVERTISEMENT - CONTINUE READING BELOW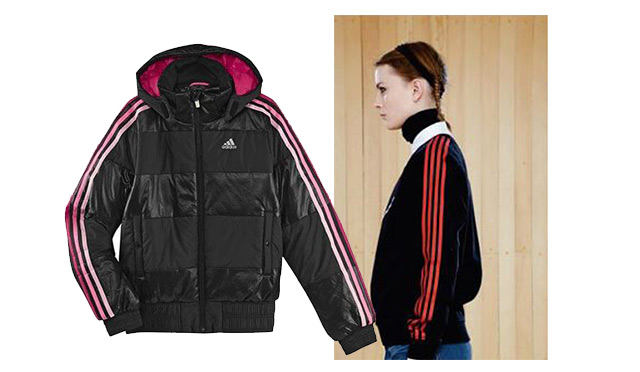 Left: adidas, Right: Marc by Marc Jacobs
Just last week, news broke out that adidas is suing Marc by Marc Jacobs for using their signature three-stripe mark. Although the pieces from the Jacobs line actually had four lines, we have to admit, even we assumed the jacket was adidas at first sight.
ADVERTISEMENT - CONTINUE READING BELOW

Left: Guess, Right: Gucci
For years, Gucci has been accusing Guess for copying both their logo and a couple of their designs. You would be shocked to know that even though the designs are so similar—like Ateneo Blue Eagle and American Eagle similar—Guess apparently won all the cases filed against them... at first. After a three-year court battle, Gucci finally got what they deserved, 5 million dollars plus a permanent injunction against the other G.
ADVERTISEMENT - CONTINUE READING BELOW

Left: Karl Lagerfeld mesh sneakers, Right: New Balance 574
With the color, mesh, and shape of the New Balance 574 Black Sneaker looking like a mirror image of Karl Lagerfed's K version, you know a fashion battle is in order. Currently, this toe-to-toe clash is still ongoing.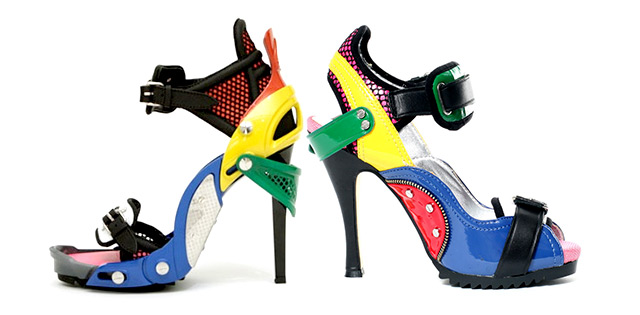 ADVERTISEMENT - CONTINUE READING BELOW
Left: Balencuaga, Right:Steve Madden
Nope, you are not looking at a pair of Balenciaga Fall 2007 lego shoes, the one on the right is from Steve Madden. How on earth did the behemoth think that a design as attention-seeking as the lego shoe (which was also spotted on Beyonce's dancing feet) can be copied and go unnoticed? Balenciaga obviously won the case.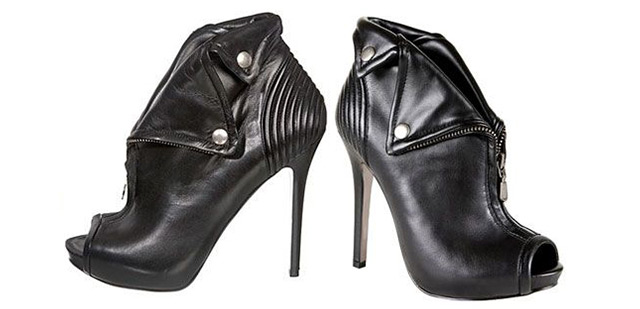 ADVERTISEMENT - CONTINUE READING BELOW
Left: Alexander McQueen Faithful bootie, Right: Steve Madden Seryna bootie
You'd be surprised to know that the lego incident wasn't a first for Steve Madden. Prior to that, the shoe label went head to head with royalty, Alexander McQueen. The Seryna was clearly an imitation of the Faithful bootie and all Madden had to say about it was, "I'm sure they were alike. Yeah, of course they were. We see millions of shoes. We are influenced by everything that goes on."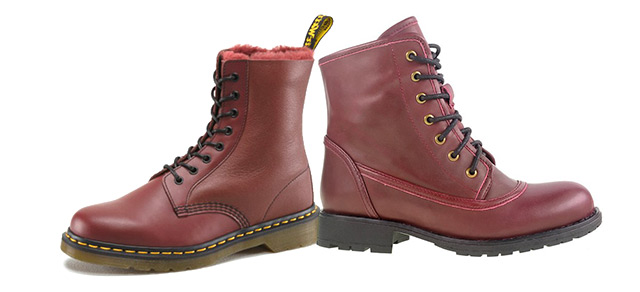 ADVERTISEMENT - CONTINUE READING BELOW
Left: Dr. Martens, Right: Chinese Laundry
It was a battle of the bootie when AirWair International, the England-based manufacturer of Dr. Martens sued Chinese Laundry for copying the design of their popular boots. It was the same case for Vans and Skechers who also felt the wrath of the British brand after producing similar footwear.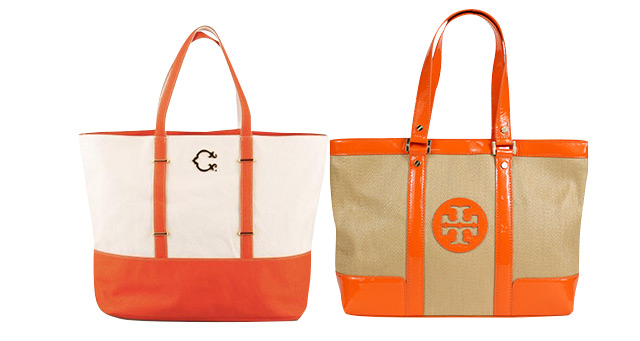 ADVERTISEMENT - CONTINUE READING BELOW
Left: C Wonder Tote, Right: Tory Burch Tote
Remember C. Wonder? The store that shut down even before it got the chance to open in Manila? If you don't know about the fashion divorce that caused this then read about it here. If you do then you wouldn't be shocked by the resemblance of the brand logo and designs to that of Tory Burch.
Hey, Preview readers! Follow us on Facebook, Instagram, YouTube, Tiktok, and Twitter to stay up to speed on all things trendy and creative. We'll curate the most stylish feed for you!