Marilyn Monroe once said, "I don't know who invented high heels, but all women owe him a lot." No truer words have ever been spoken, and to pay tribute to their undeniable, irreplaceable power, here's what heels looked like the year you were born. Time for a fashion history lesson!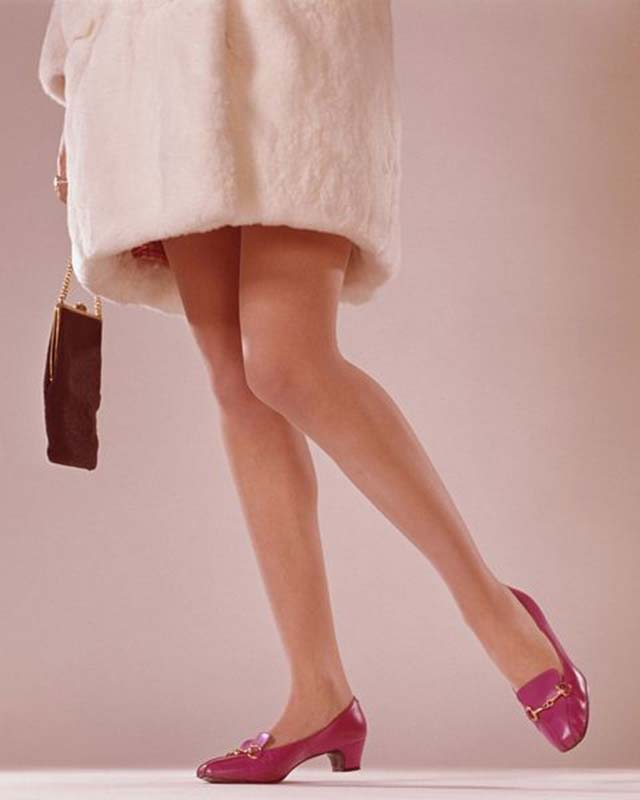 1970: Horsebit-detailed loafers make for a great transition from the swinging '60s.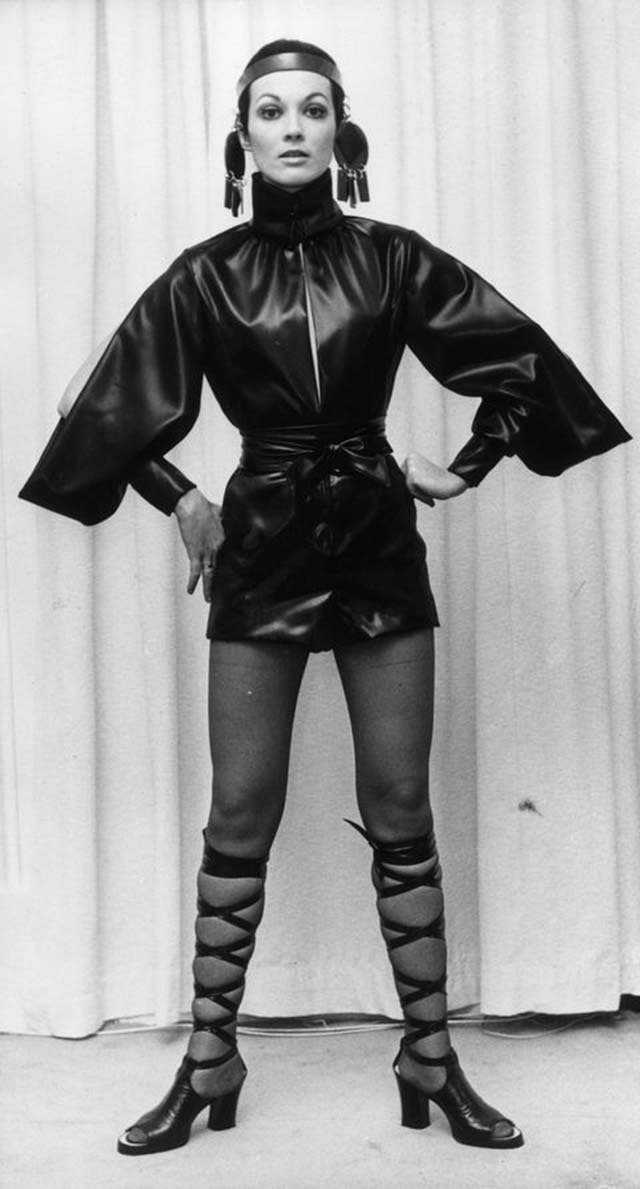 1971: A precursor to today's well-loved lace-ups, perhaps?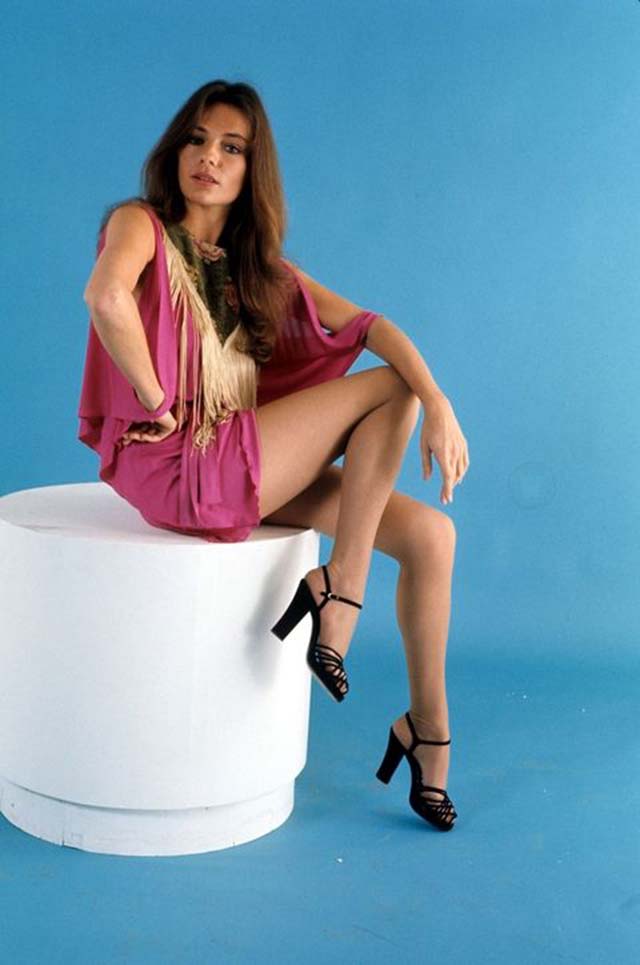 1972: Jacqueline Bisset's sandals were a prediction that platforms would be all the rage that decade.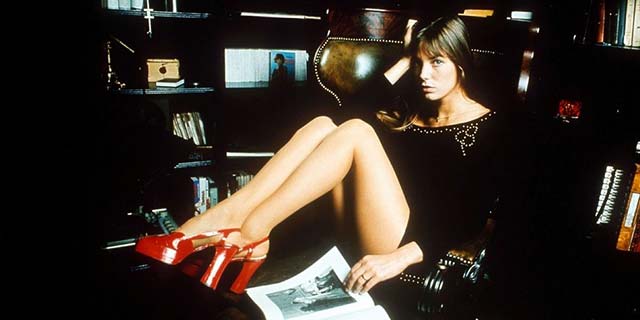 IMAGE Wikimedia Commons
1973: Jane Birkin lounges in a pair of cherry-red slingback platform's we'd 100% wear today.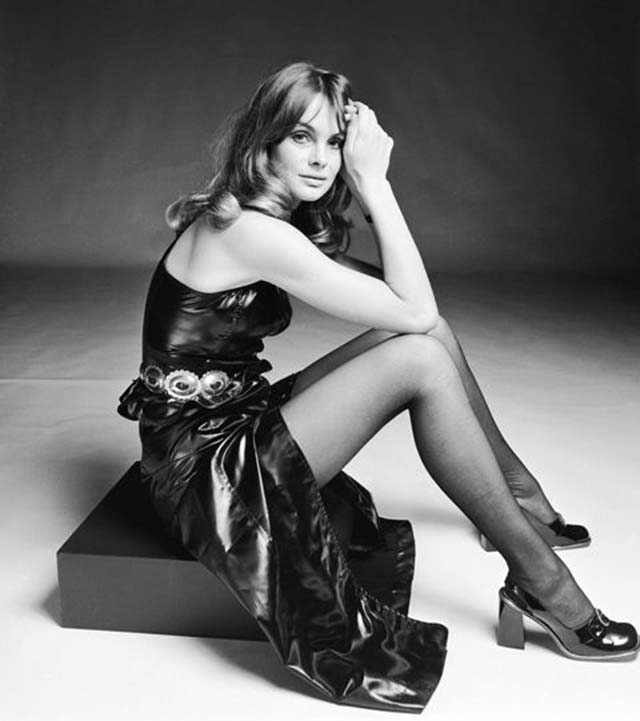 IMAGE Wikimedia Commons
1974: Hitting the dance floor? Try Jean Shrimpton's metallic block heels on for size!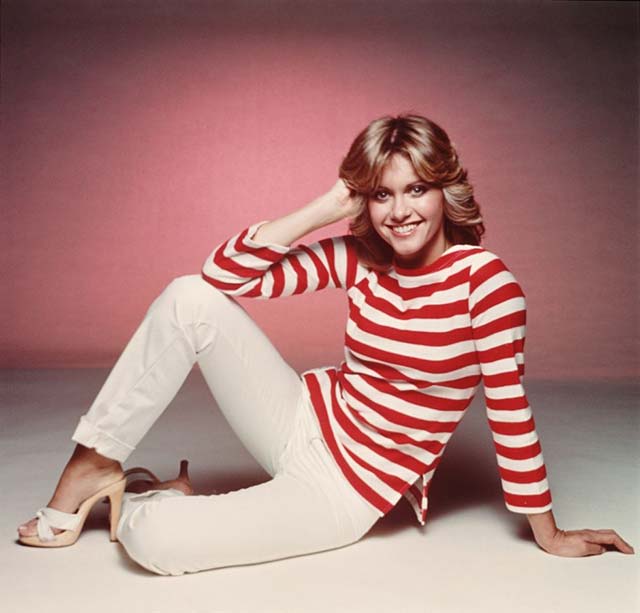 IMAGE Wikimedia Commons
1975: Aussie beauty Olivia Newton John loooved her wood-soled slides.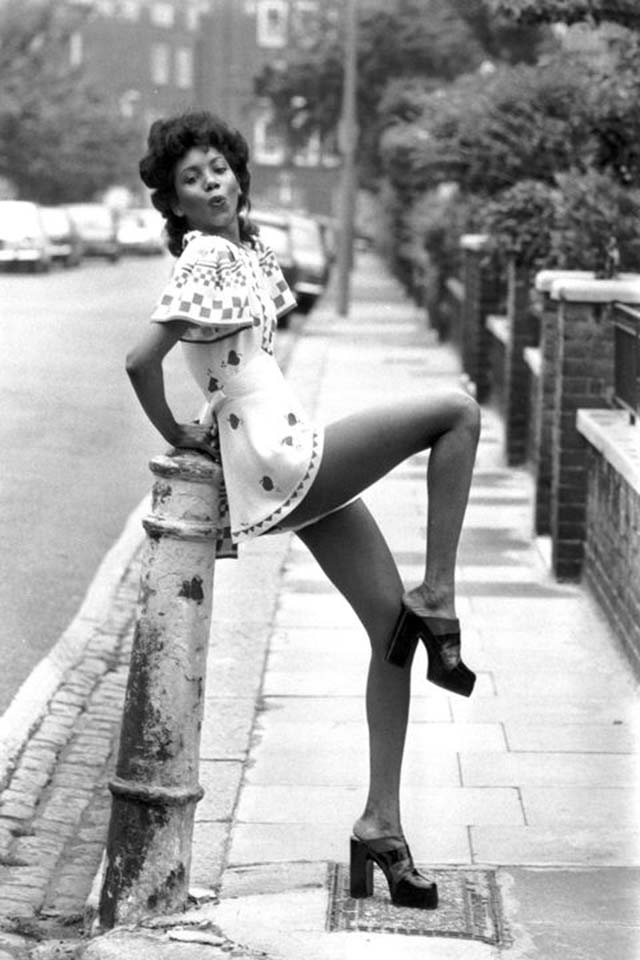 IMAGE Wikimedia Commons
1976: Those clunky clogs look really, really hard to walk in, but they sure do make a statement.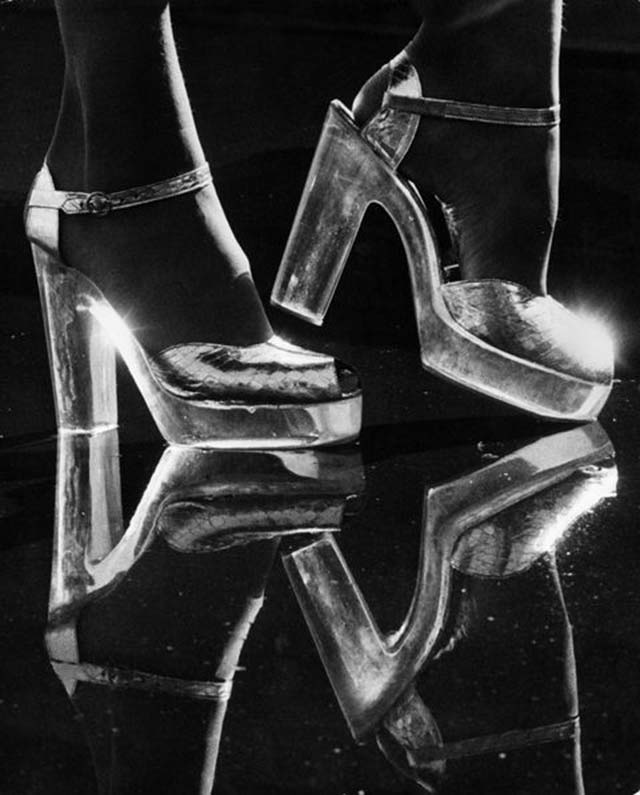 IMAGE Wikimedia Commons
1977: That spangly disco fever tho.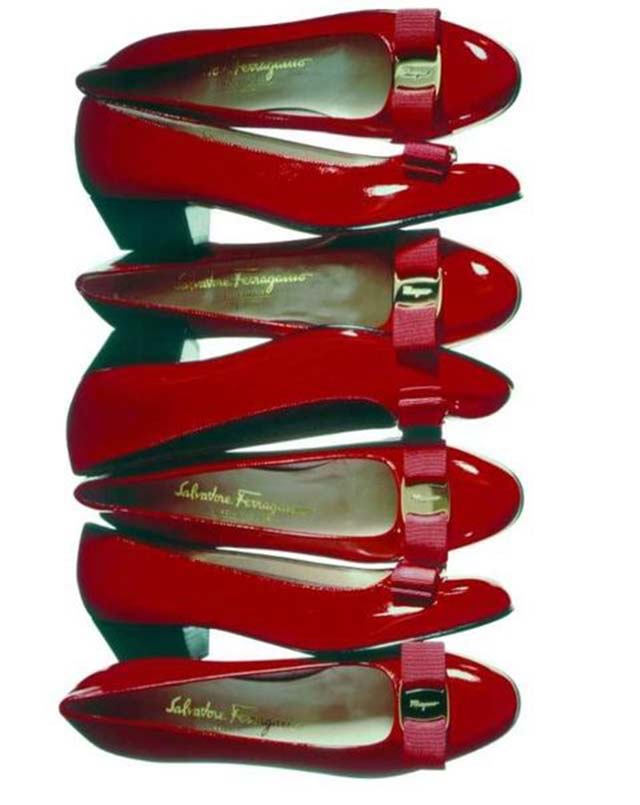 IMAGE Salvatore Ferragamo
1978: This was the year Salvatore Ferragamo dropped the now-classic patent bow pump!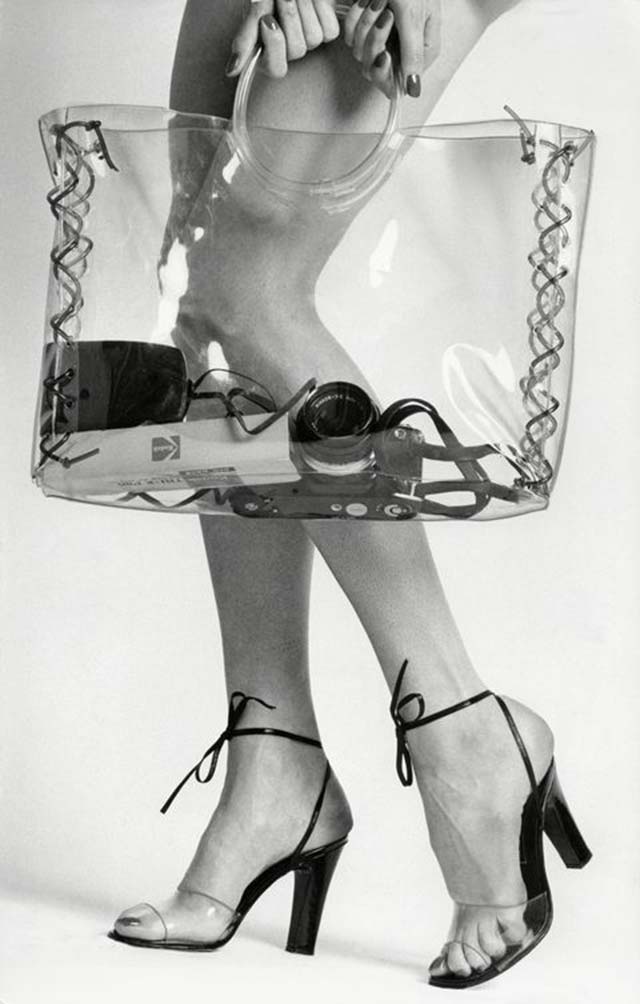 IMAGE Wikimedia Commons
1979: Gotta love all-PVC everything!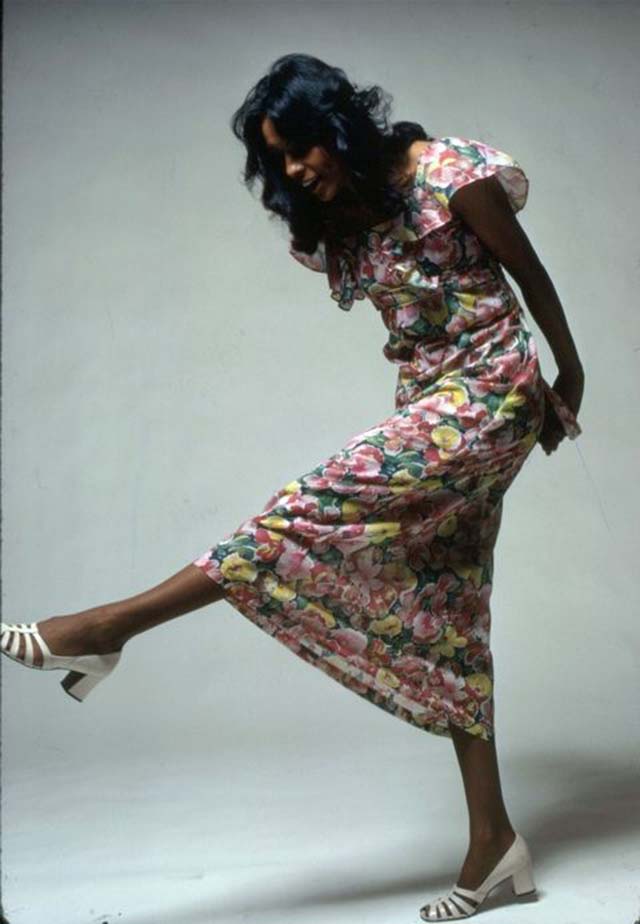 1980: White huarache pumps and big, bright florals? Yep, we've hit the '80s.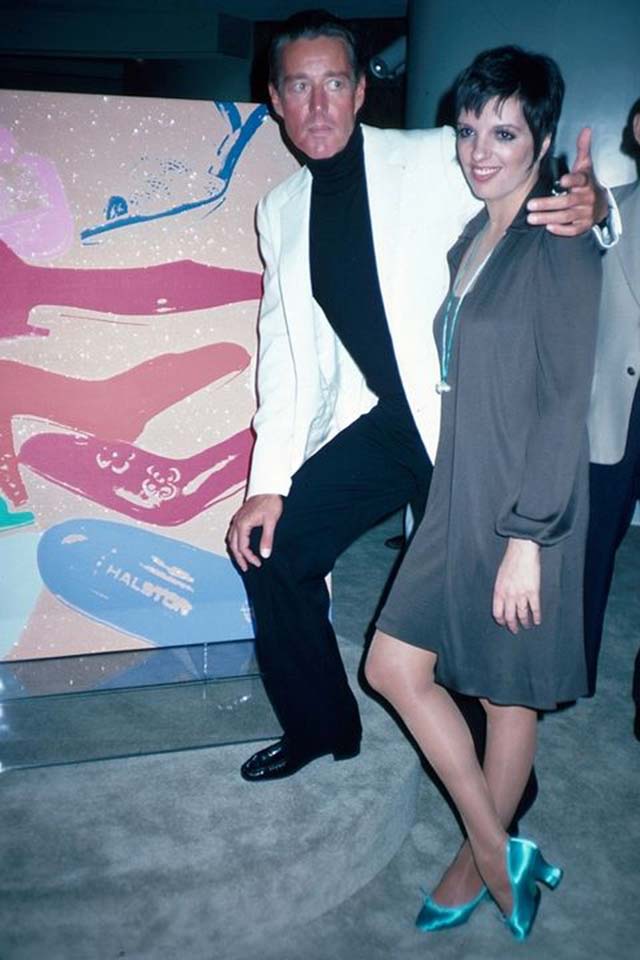 1981: Enter the era of neon. Liza Minnelli was in on the look with her electric blue satin pumps!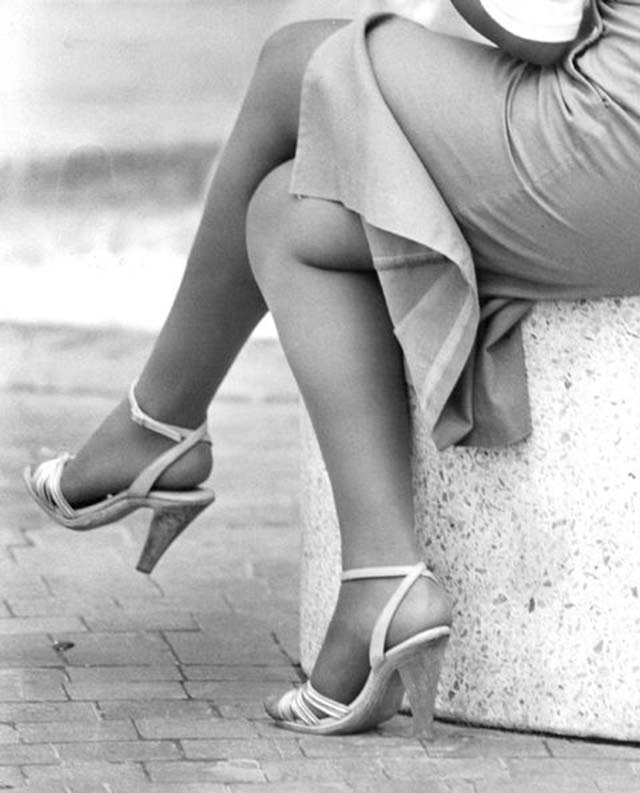 IMAGE Wikimedia Commons
1982: Behold, the final remnant of the '70s.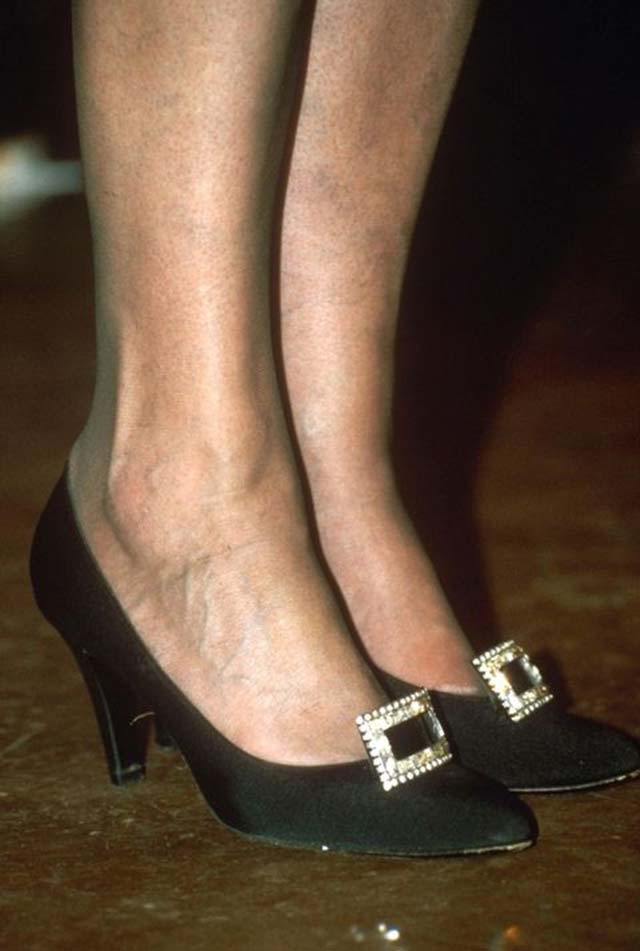 IMAGE Wikimedia Commons
1983: Absolutely everything had to be larger-than-life that decade, even the simple black pump. Check out that rhinestone buckle!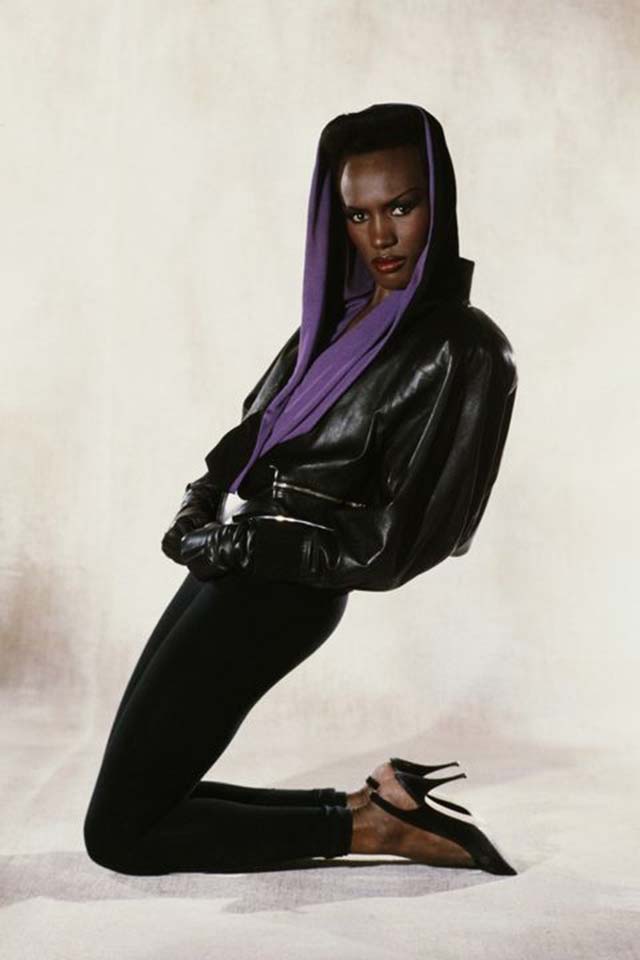 1984: Grace Jones knew her classics, though. We'd steal those sleek kitten heels right this second!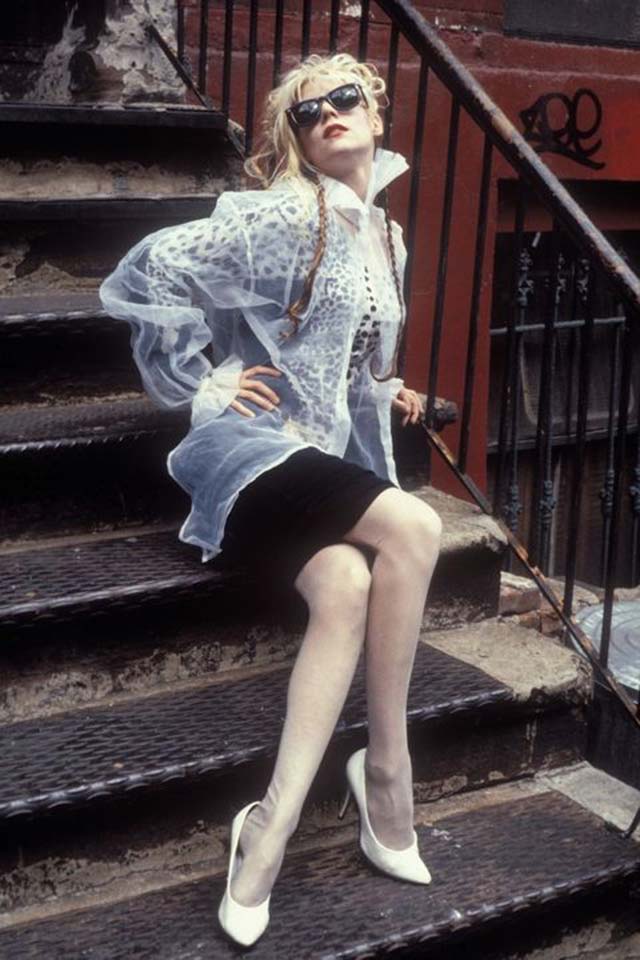 1985: Yep, white pumps and pantyhose were totally a thing back then.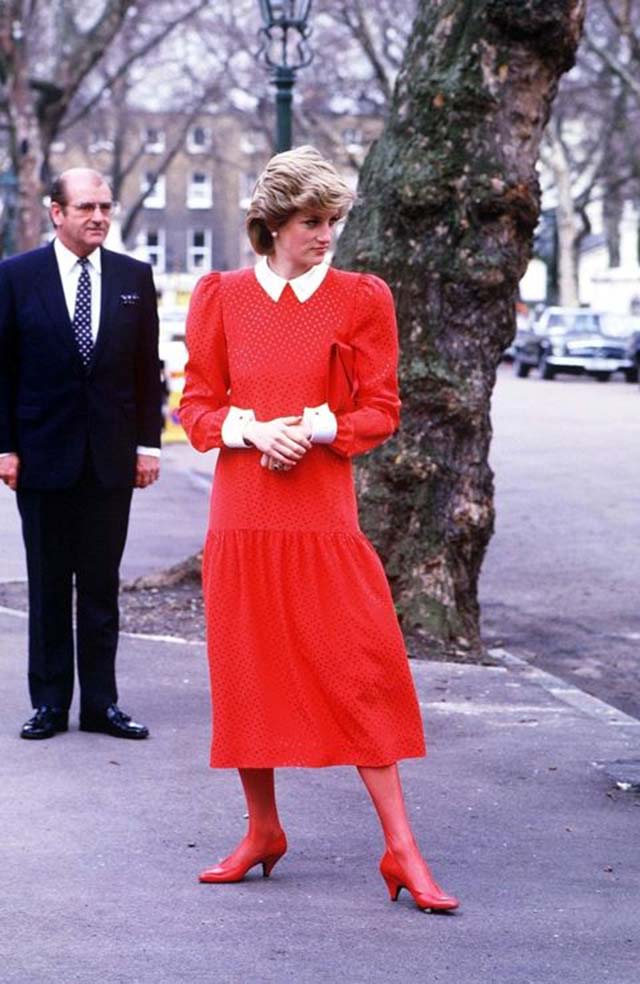 IMAGE Wikimedia Commons
1986: Hi from Princess Diana, who had to match her pumps to her hosiery to her dress to her lipstick.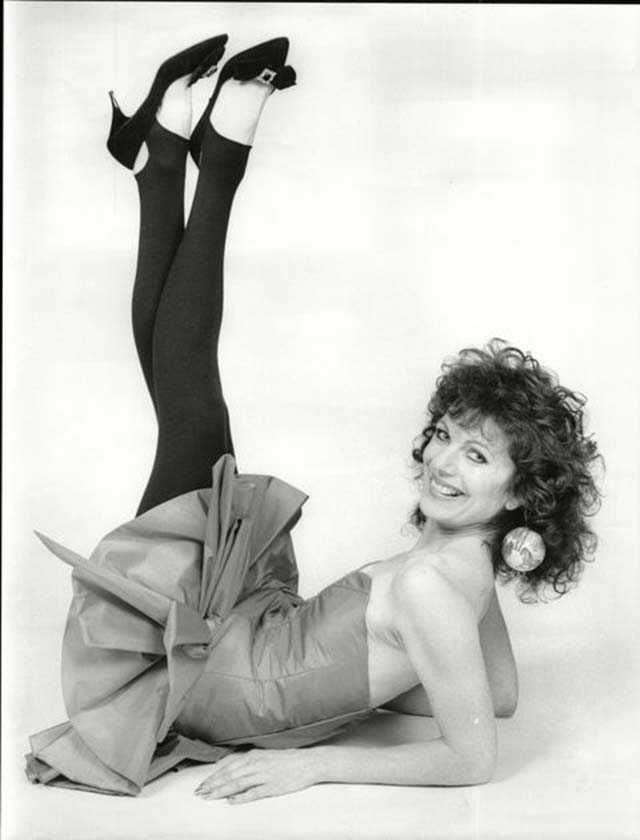 IMAGE Wikimedia Commons
1987: This just SCREAMS '80s! Check out those saddle tights tucked into low-heeled, rhinestone-accented pumps.
ADVERTISEMENT - CONTINUE READING BELOW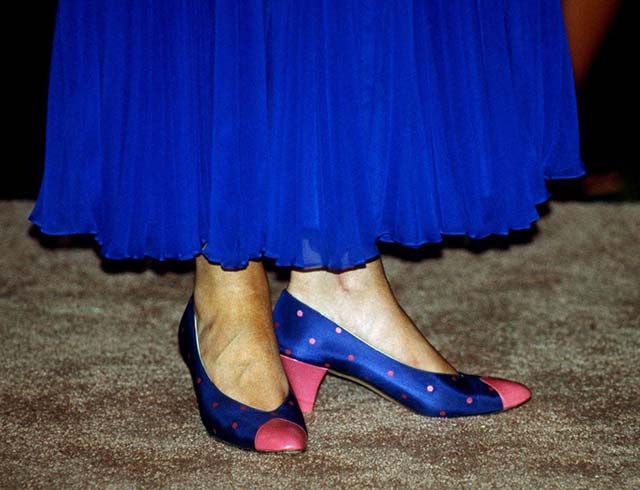 IMAGE Wikimedia Commons
1988: People were seriously, seriously into extreme color coordination back then. This polka-dot number is pretty cute, though!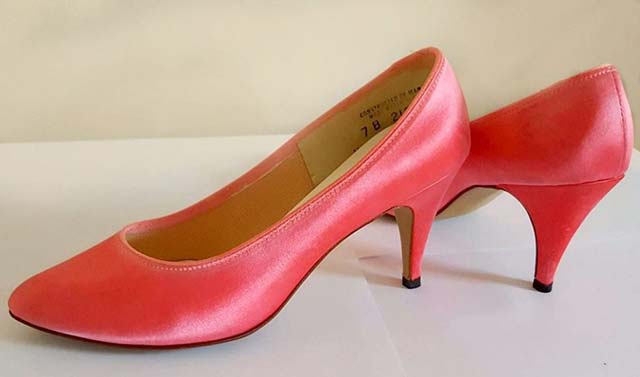 IMAGE Dyeables.com
1989: Ah, Dyeables: the synced-to-your-outfit satin pumps that'll haunt every '80s prom and wedding photo for eons to come.
1990: Laura Dern's all-black ensemble was the perfect transition look—matchy but minimalist. The link between two decades!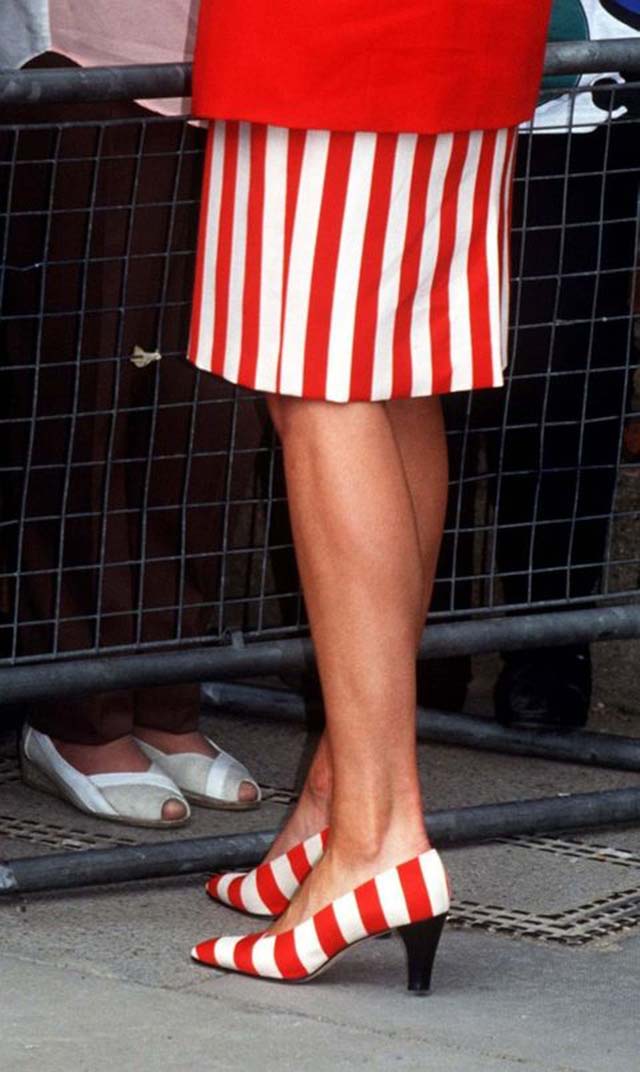 IMAGE Wikimedia Commons
1991: This is coordination to the extreme. We're amazed and appalled.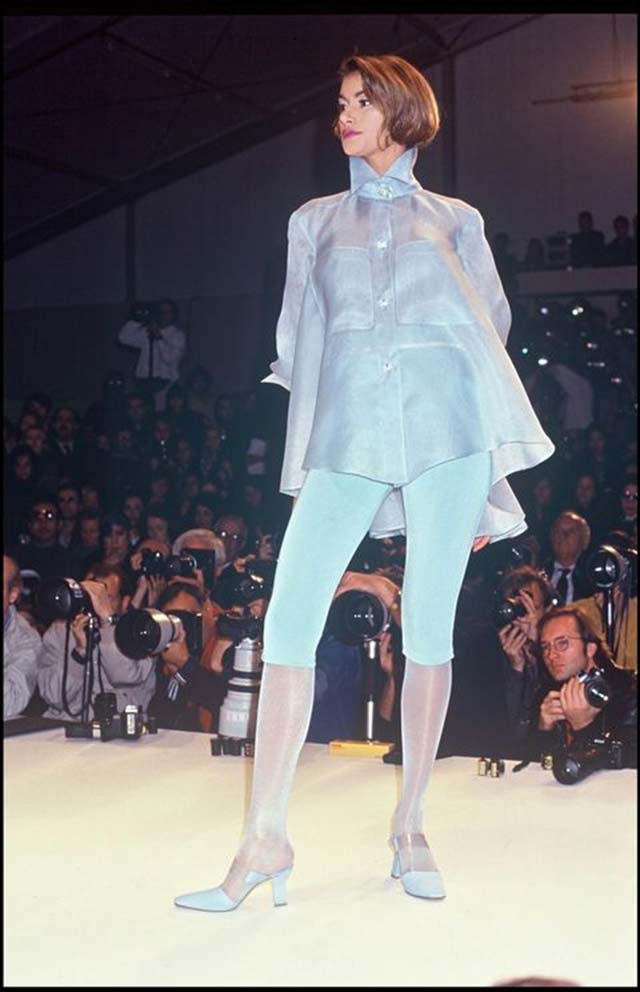 1992: Monochrome dressing started getting a lot sleeker in the '90s!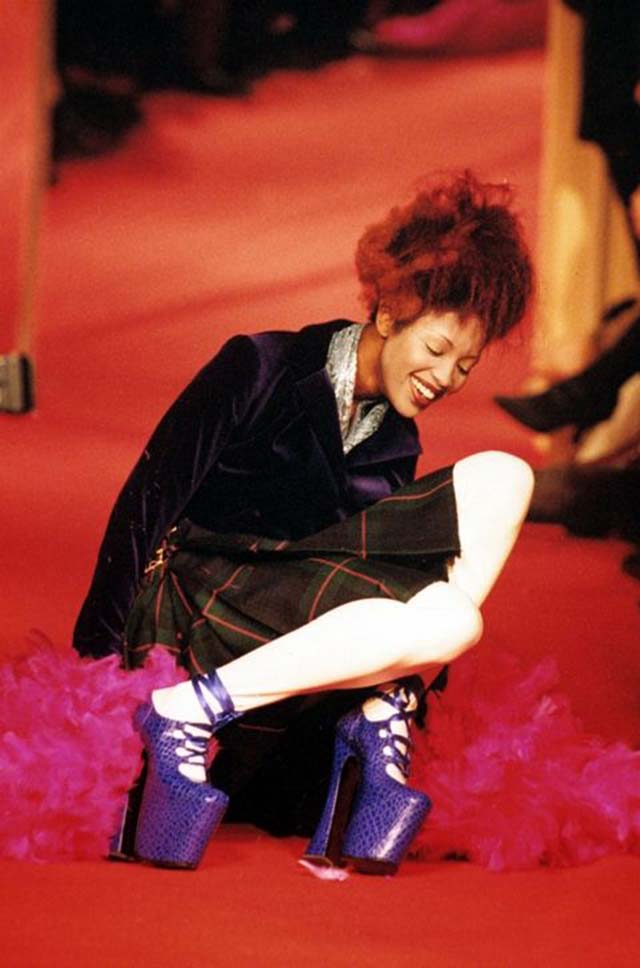 IMAGE Wikimedia Commons
1993: The year Naomi Campbell became a household name after slipping on the runway in Vivienne Westwood's impossible Gillie heels.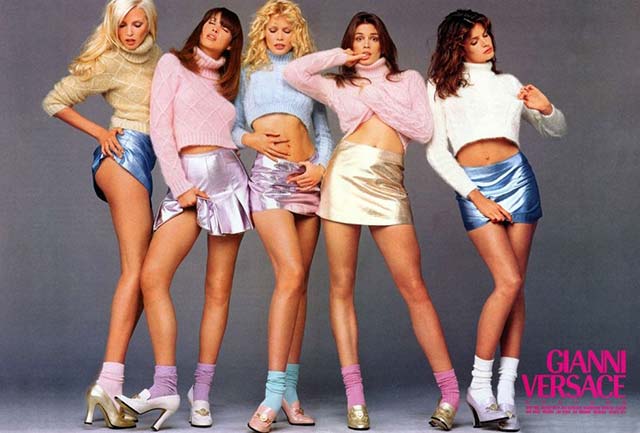 IMAGE Versace
1994: Screaming at those pastel-and-metallic heeled loafers! This campaign is iconic.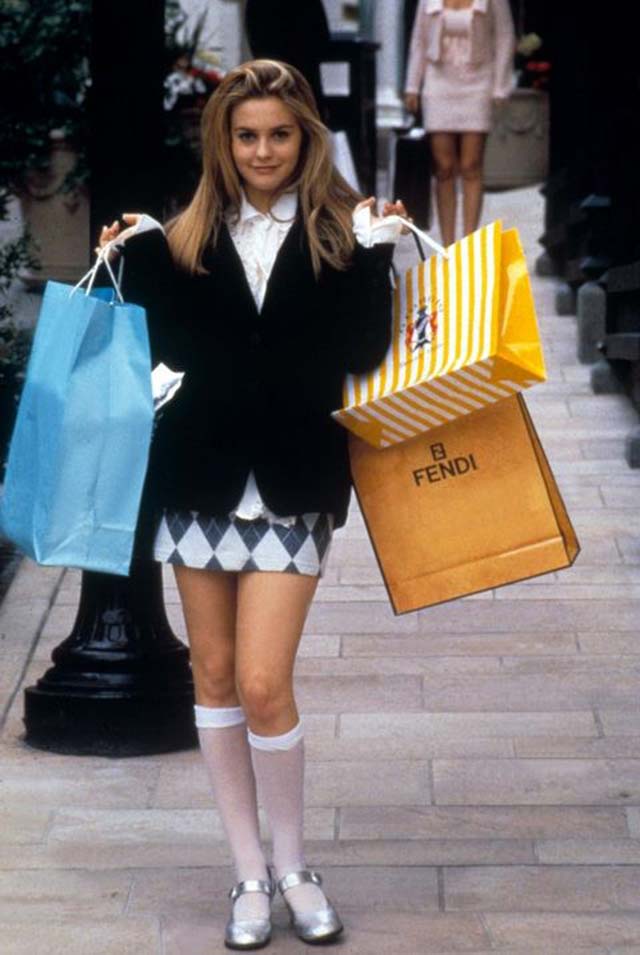 IMAGE Wikimedia Commons
1995: Alicia Silverstone's Cher in teen cult favorite Clueless further cemented the decade's love for the babydoll schoolgirl look. That knee socks-and-Mary-Janes combo!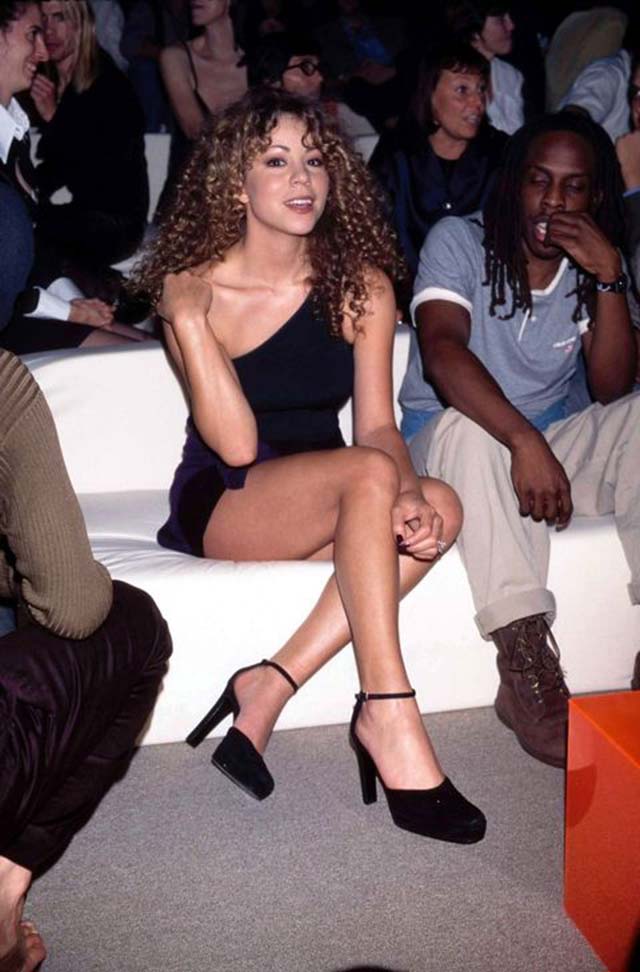 1996: We love this sexy yet minimalist Mariah Carey look. Would cop 20 years down the line!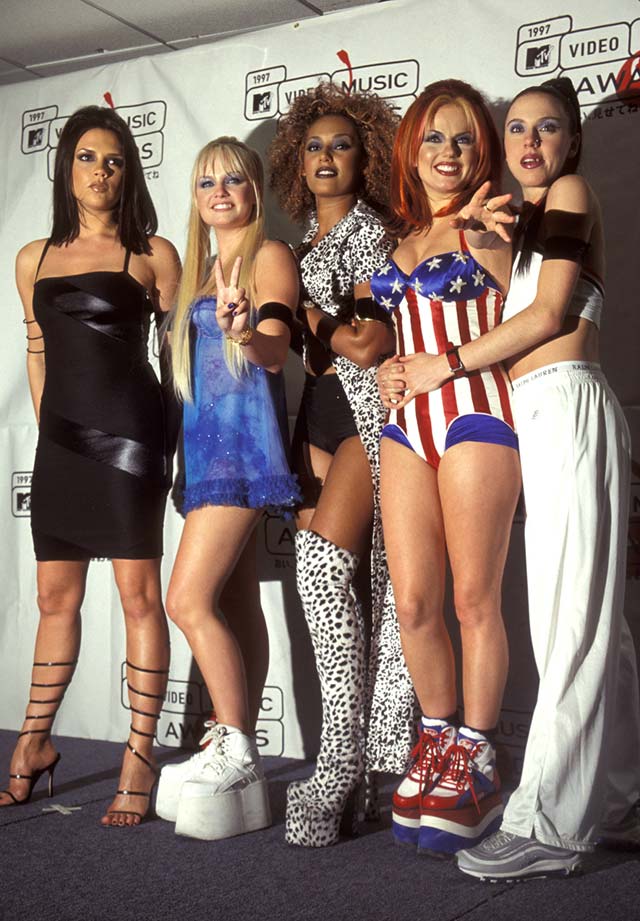 IMAGE Wikimedia Commons
1997: Brit babes The Spice Girls made exxxtreme platform sneakers the best thing we could never walk in.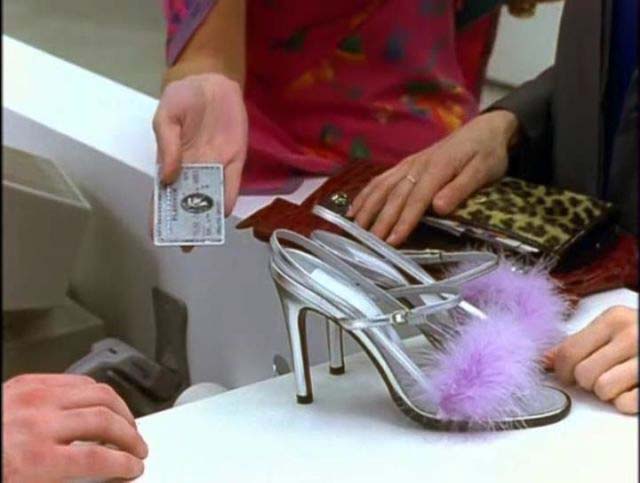 IMAGE YouTube
1998: Remember those fuzzy Dolce & Gabbana sandals from Sex and the City? We still want them.
IMAGE Calvin Klein
1999: Kate Moss (face obscured, lol) and Calvin Klein's Spring campaign sleekness: two of the best things the '90s had to offer.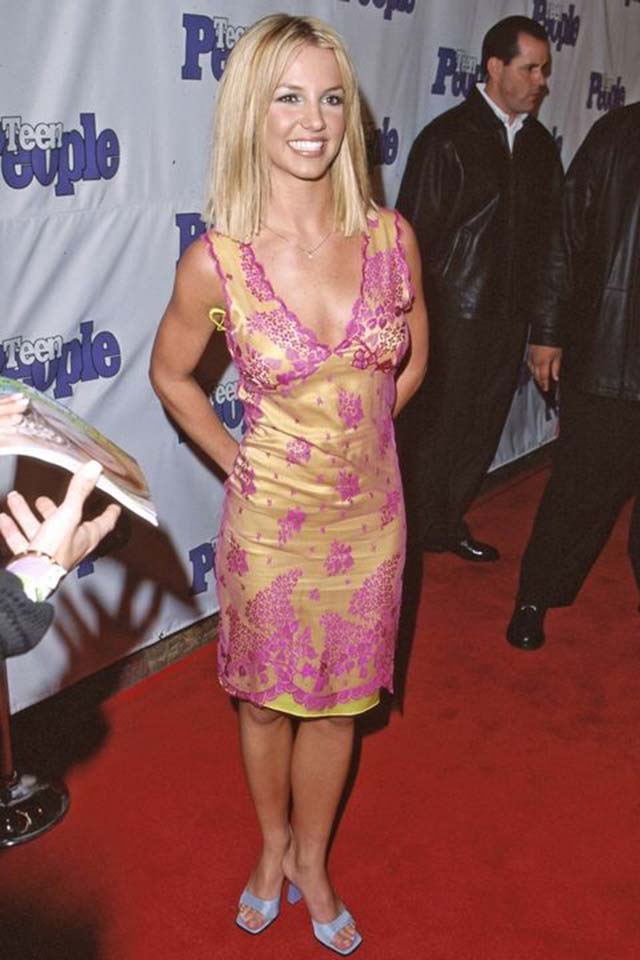 IMAGE People
2000: Noughties fashion trends still stress us out, but Britney Spears' square-toed purple slides were some of the better parts. Cute.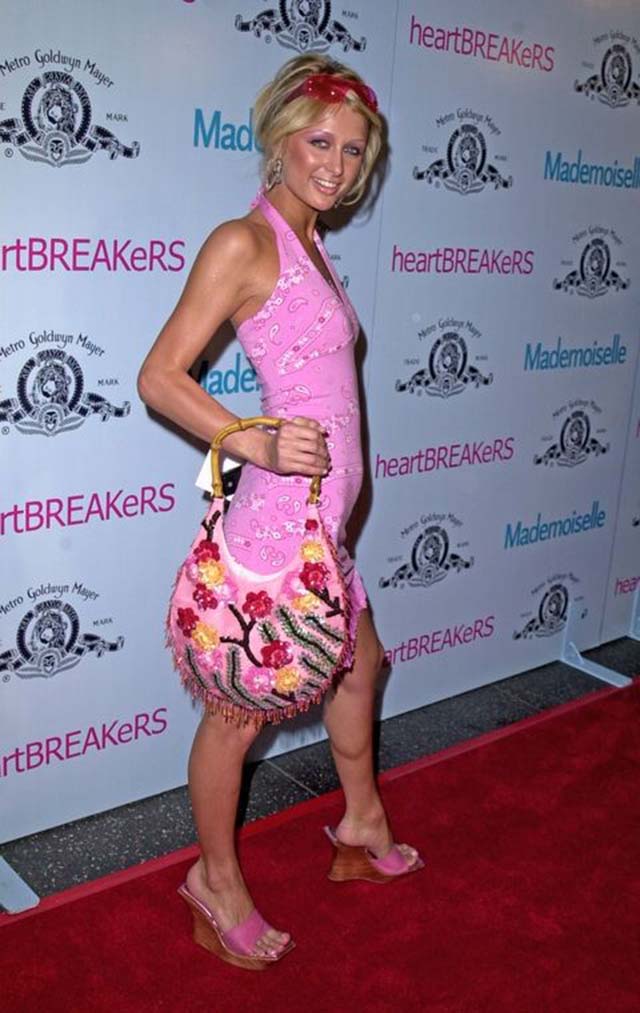 IMAGE Wikimedia Commons
2001: Paris Hilton was the original definition of head-to-toe Barbie pink. Pale dogwood is shaking in its boots.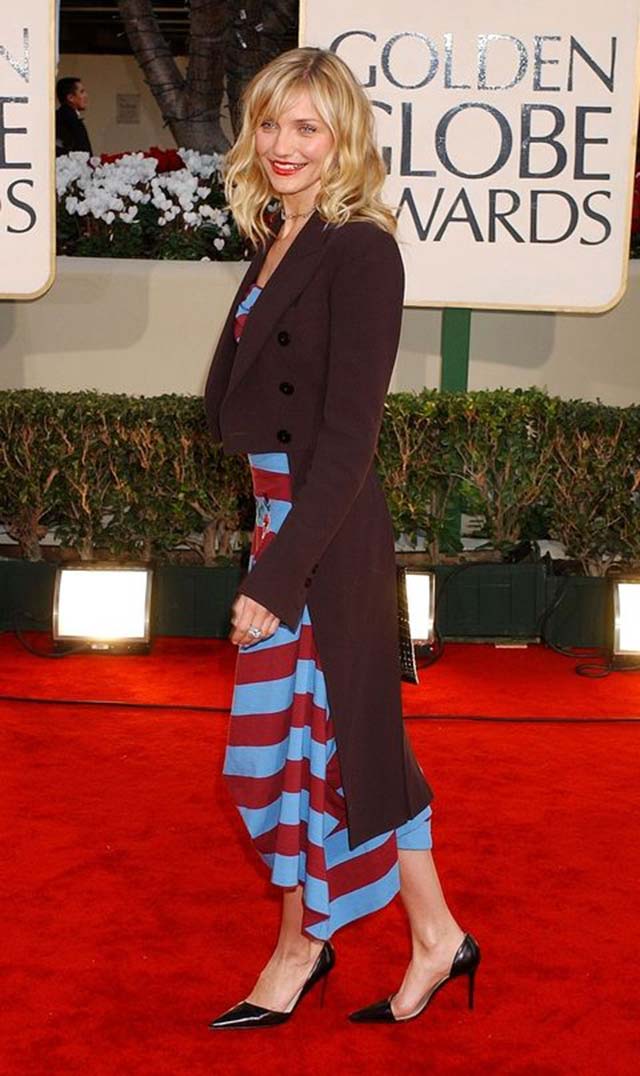 IMAGE People
2002: Called winkle pickers in the '60s, extreme pointy-toed pumps like Cameron Diaz's were worn with everything in the early zeros.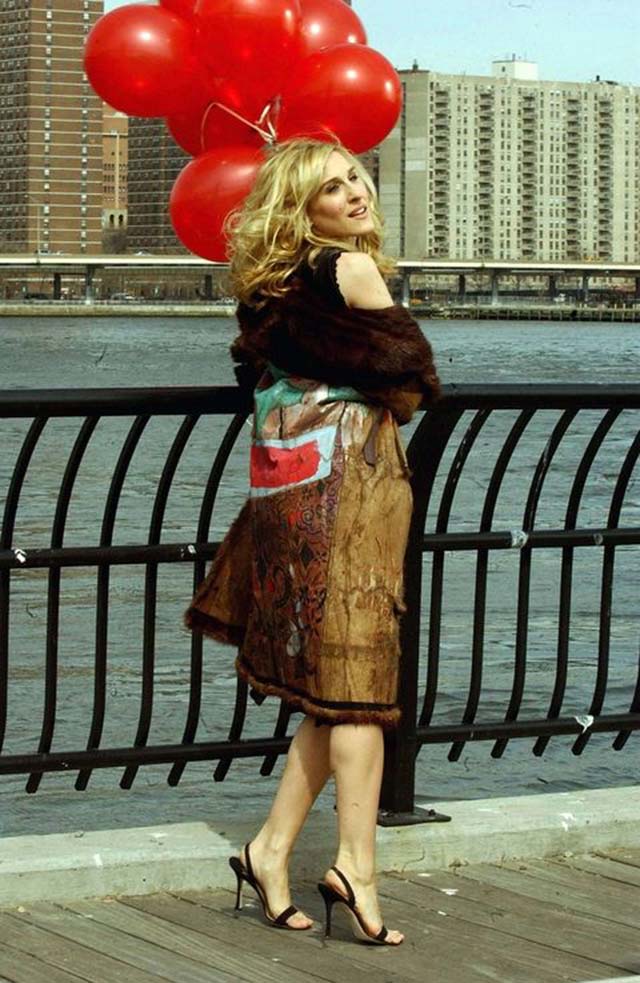 IMAGE YouTube
2003: One of our favorite parts of the decade was Carrie Bradshaw's undying and very vocal devotion to anything Manolo Blahnik.
ADVERTISEMENT - CONTINUE READING BELOW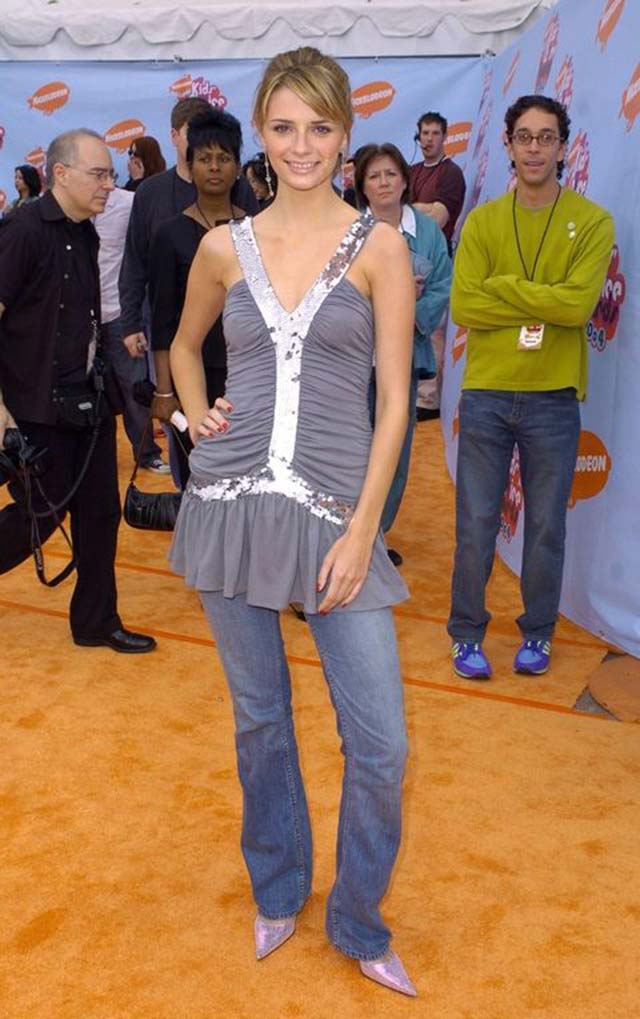 2004: Bootcut jeans over pointy-toed pumps? You can bet that Mischa Barton nailed every It girl's off-duty look like a pro.
IMAGE Wikimedia Commons
2005: Rhinestone details were back, as demonstrated by queen Beyonce.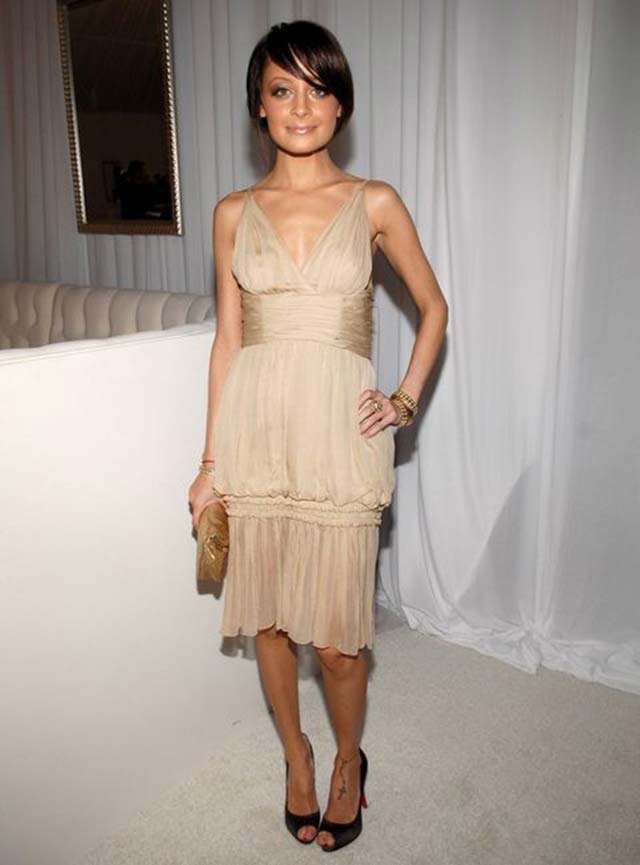 2006: Peeptoe pumps were having a moment, and Nicole Richie was living it to the fullest.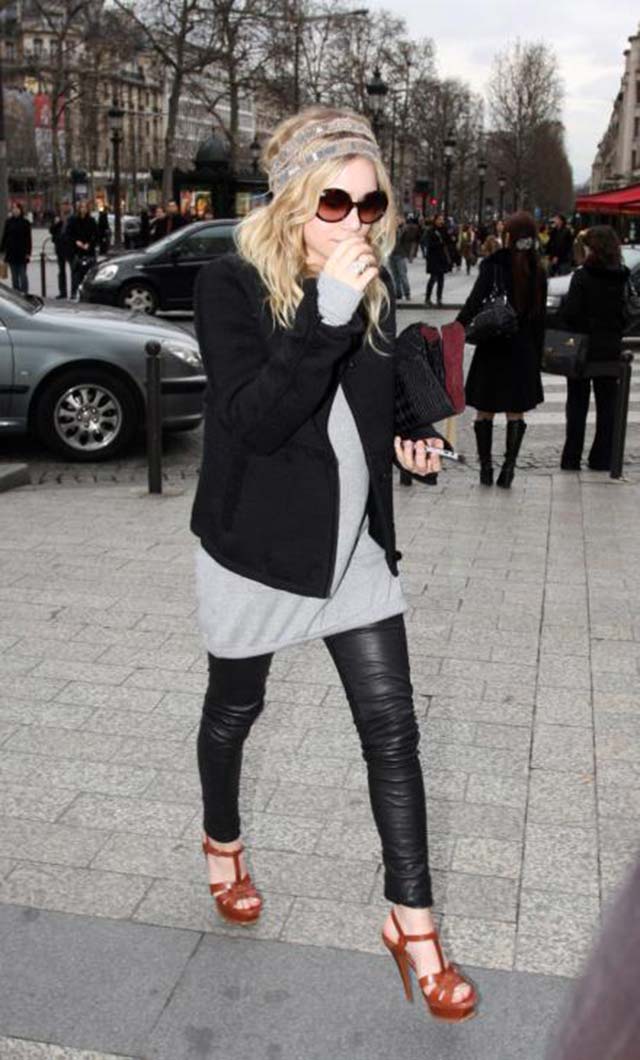 IMAGE Wikimedia Commons
2007: The year YSL released its Tribute sandal, it was seen on pretty much every celebrity in the world—Ashley Olsen included.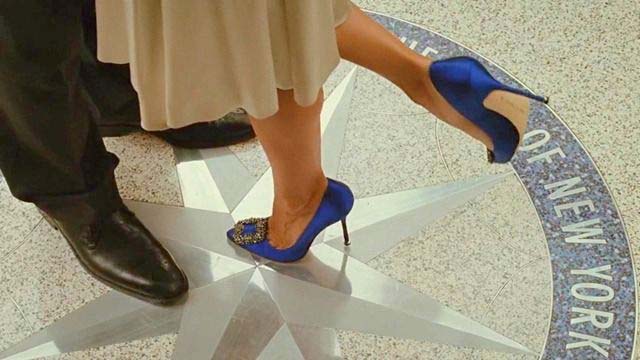 IMAGE YouTube
2008: Suddenly everyone wanted a pair of blue Manolo Blahnik Hangisi pumps to wear to their wedding.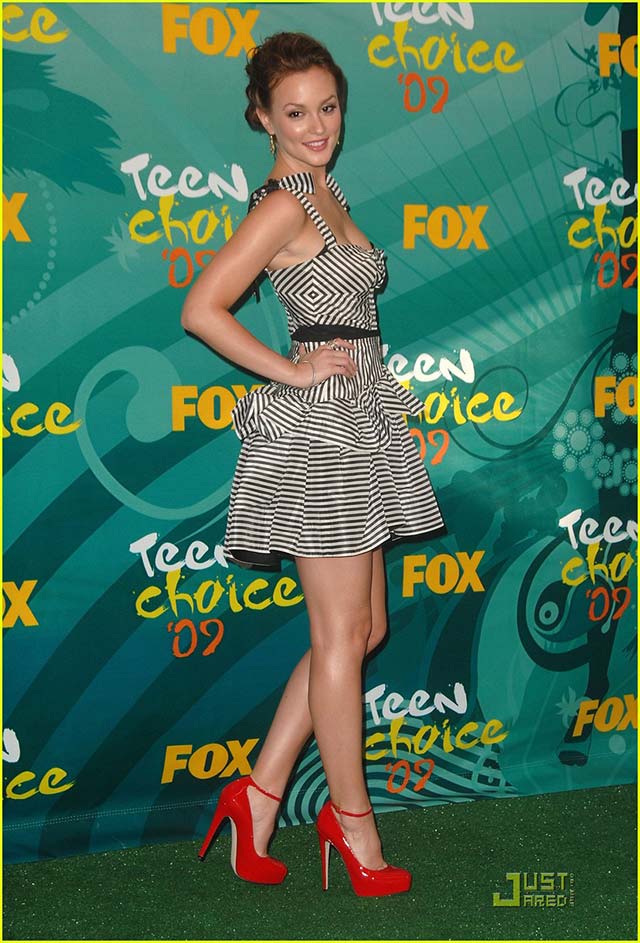 IMAGE Just Jared
2009: Remember when round-toe platform pumps were a thing? No better person to take style advice from than Blair Waldorf herself.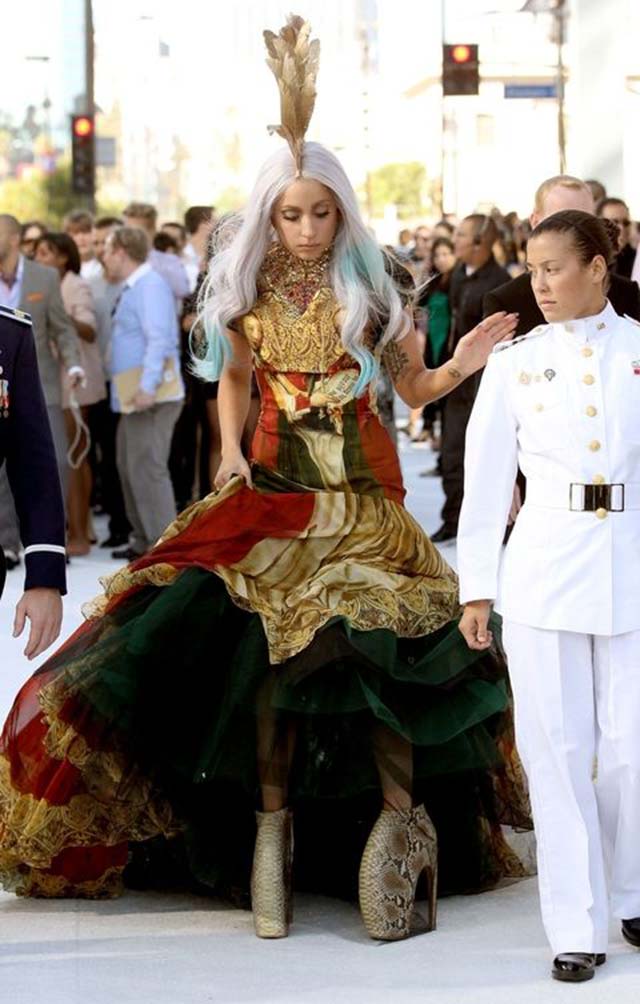 IMAGE Huffington Post
2010: We feel you, Lady Gaga. How did people even attempt to stand in Alexander McQueen's Armadillo shoes?!
IMAGE Wikimedia Commons
2011: Kate Middleton refines the round-toe platform stiletto trend with her favorite L.K. Bennett nude pumps.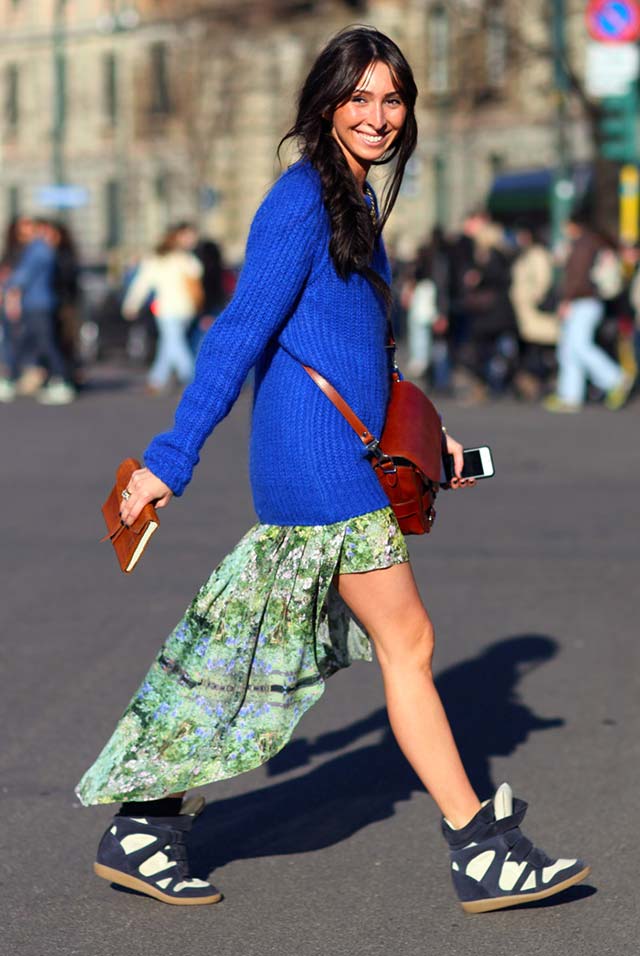 IMAGE Style du Monde
2012: Isabel Marant's wedge sneakes were the street style favorite.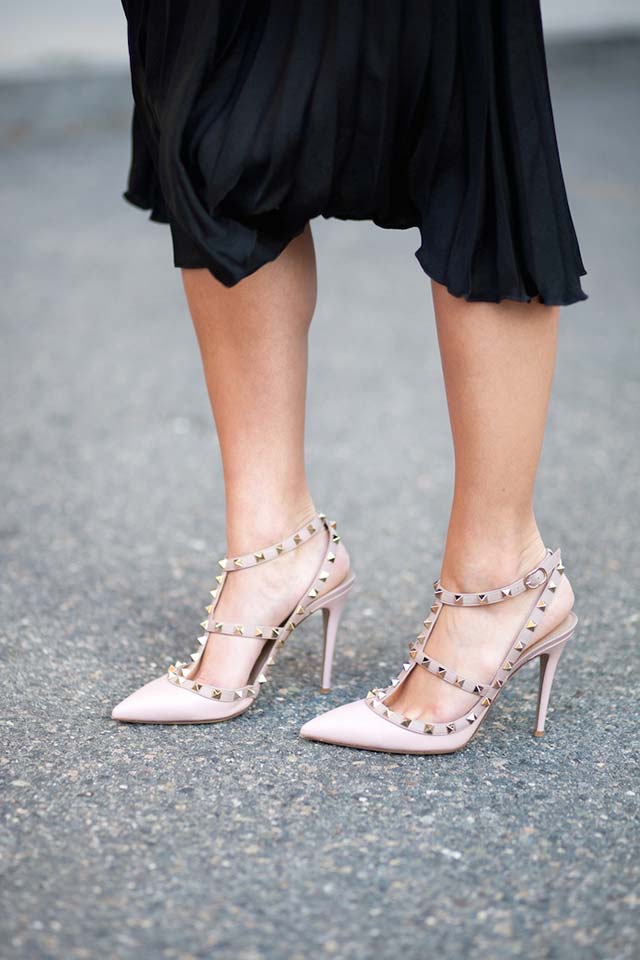 IMAGE Style du Monde
2013: Valentino Rockstuds were absolutely, positively everywhere!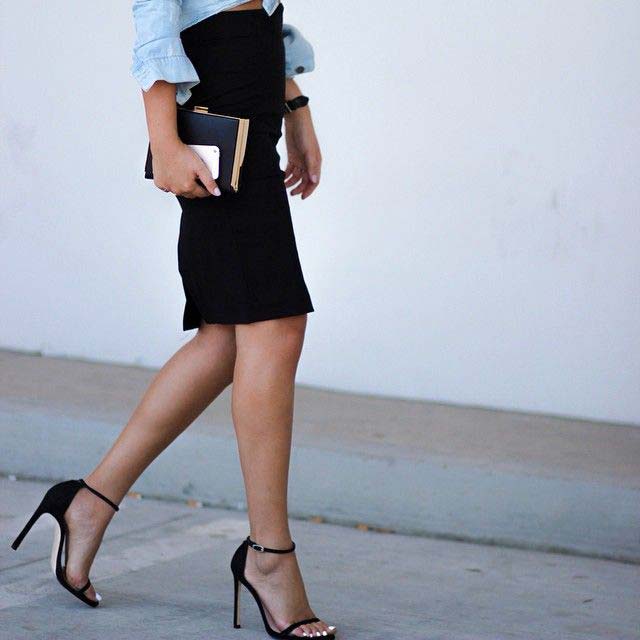 IMAGE Style du Monde
2014: A fresh wave of blanc et noir minimalism washed over the fashion scene, and Stuart Weitzman's Nudist sandals were the It shoe to pair with literally everything.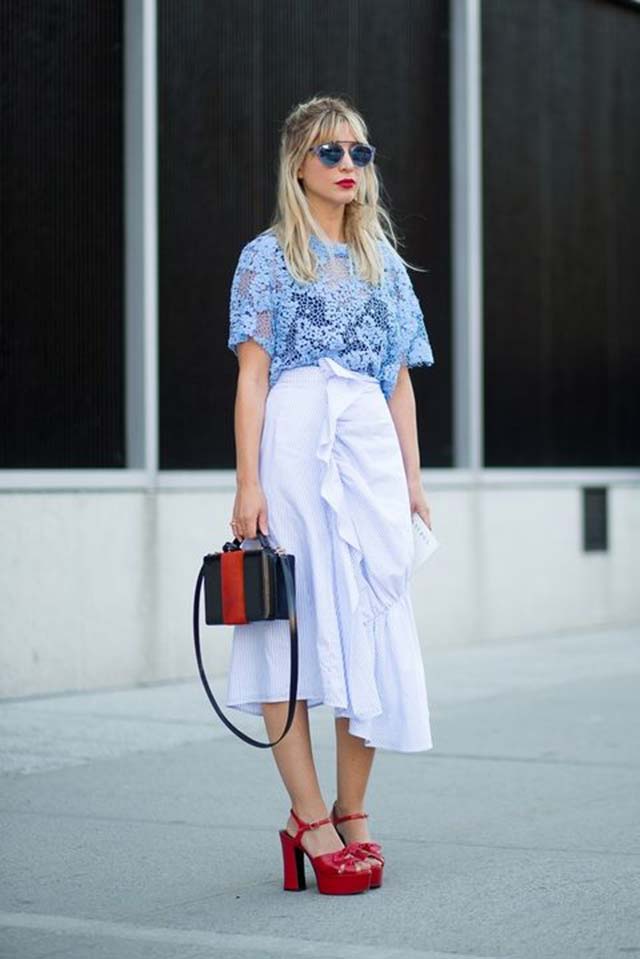 IMAGE Style du Monde
2015: '70s disco shimmied its way back into our hearts via the platform sandal trend.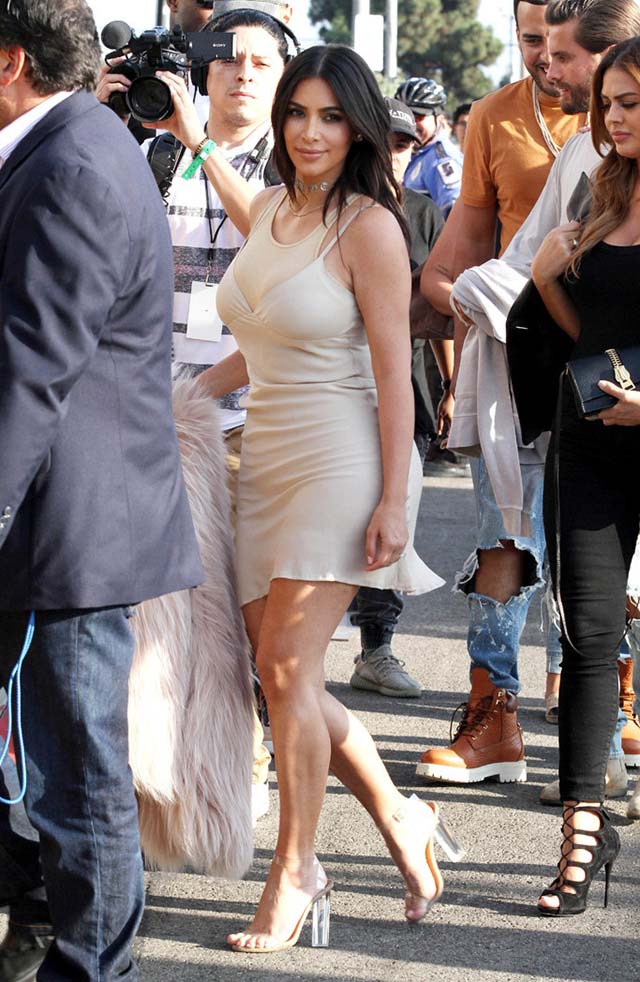 IMAGE Footwear News
2016: Kim Kardashian paraded around in these perspex Yeezy heels wherever she went, and clear soles and straps became that summer's ultimate thing.
IMAGE Vogue
2017: Will we ever get over Saint Laurent's glitz-tastic slouch boot from the Fall 2017 runway? Answer: no. Not ever.