Through the years, Heart Evangelista has accompanied her husband Senator Chiz Escudero to the annual Opening of Congress and State of the Nation Address (SONA)—and needless to say, she nails her outfits every single time. The actress is known for her penchant for white ensembles, and this year is no different: She went for a Mark Bumgarner midi dress, which she teamed with a pale yellow micro Hermès bag and a pair of nude Christian Louboutin peep-toed pumps.
In an interview with the local designer, Mark reveals that Heart's dress was actually inspired by the palaspas, a palm leaf that Filipinos traditionally use during Palm Sundays.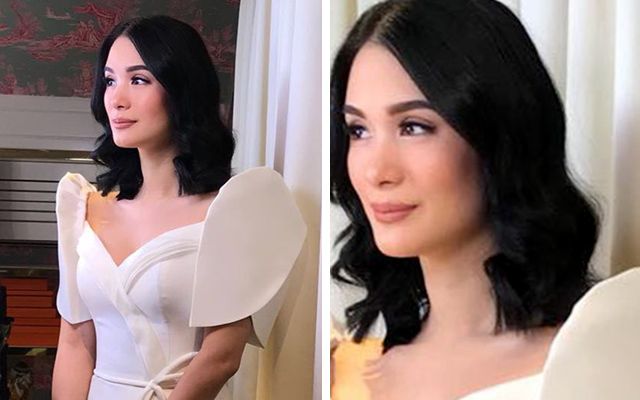 IMAGE Courtesy of Mark Bumgarner
The filipiniana features a tulip-shaped sleeves and a white ribbon cinching the waist. "The sleeves are shaped like a tulip flower to give it a different dimenson," Mark explains.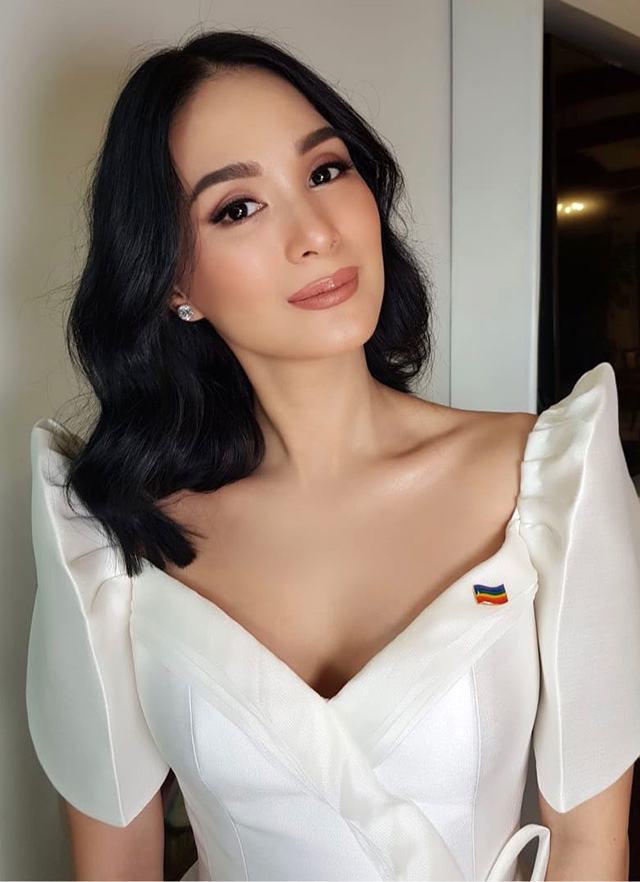 ADVERTISEMENT - CONTINUE READING BELOW
IMAGE Courtesy of Mark Bumgarner
To finish off her look, Heart donned a rainbow pin. According to Mark, it aims "to show support for the equality bill."
IMAGE Courtesy of Heart Evangelista
"Everyone has the right to live, work, and dream. The SOGIE bill is a step in the right direction to guarantee the protection of those rights, especially for our friends in the LGBTQIA+ community," says Heart in her recent Instagram post. "Last year the bill made great progress but we still have a long way to go. My husband and I are in full support of this bill and hope to see it move forward and become a law."
Still wearing the rainbow pin for her second look, Heart changed into a white pantsuit (also by Mark Bumgarner) for the SONA itself. She also switched her Hermès bag for a blue Elie Saab clutch.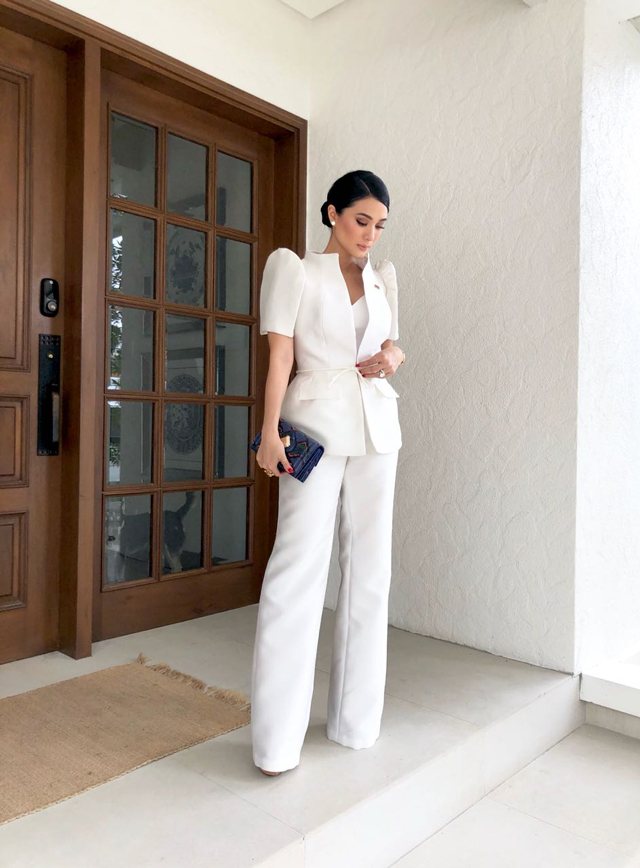 ADVERTISEMENT - CONTINUE READING BELOW
IMAGE Courtesy of Heart Evangelista
According to Heart, this outfit was a collaboration between her, Mark, and celebrity stylist Katrina Cruz. The crisp modern suit bears a set of butterfly sleeves and a Mandarin collar. Like her previous outfit, it's also cinched at the waist with a thin white ribbon.
"I rarely make tailored pieces so I decided to create this three-piece pantsuit for Heart," Mark shared. "Her outfit for the 17th Session in Congress this morning was very feminine and classic, while this second outfit is my own take on business attire (as required by the event) with a filipiniana take. I also wanted to show that our terno sleeve is beautiful and versatile."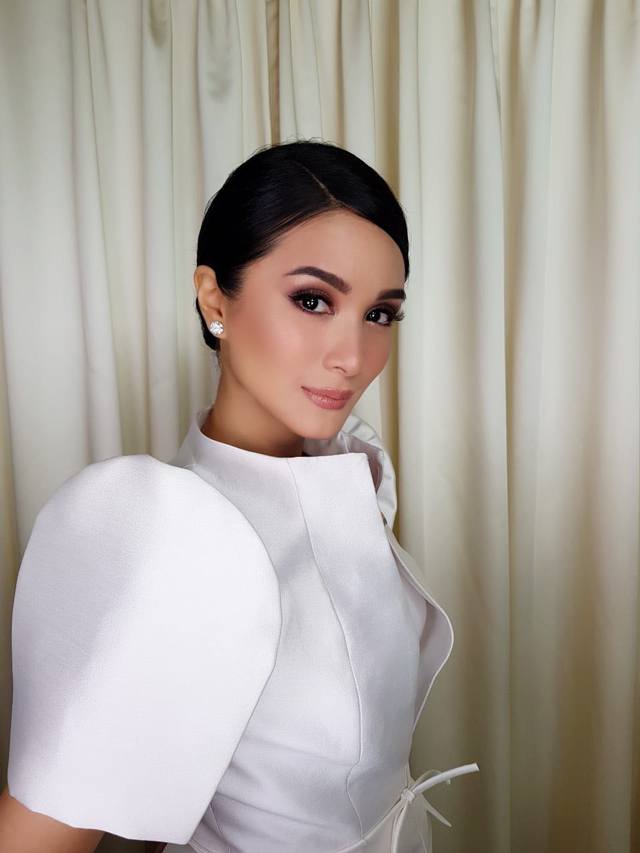 IMAGE Courtesy of Heart Evangelista
Looking great as usual, Heart!