We all know how fabulous albeit quite grueling Heart Evangelista's jetsetter life is. Her schedule is jam-packed with engagements, shoots, business meetings, and personal appointments, but one thing is for sure: You'll never catch Heart in a drab outfit.
Case in point is her recent out-of-town excursion to help campaign for her husband, Chiz Escudero, who's gunning for Senator in the upcoming May 9 elections. The multi-hyphenate shared on Instagram her insanely fast-paced day. Mind you, it involved hopping on a helicopter to visit three northern provinces while looking so effortlessly chic throughout!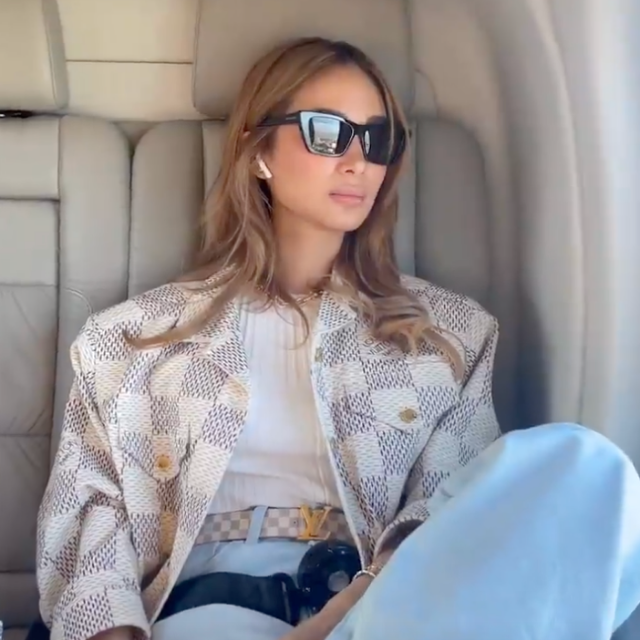 ADVERTISEMENT - CONTINUE READING BELOW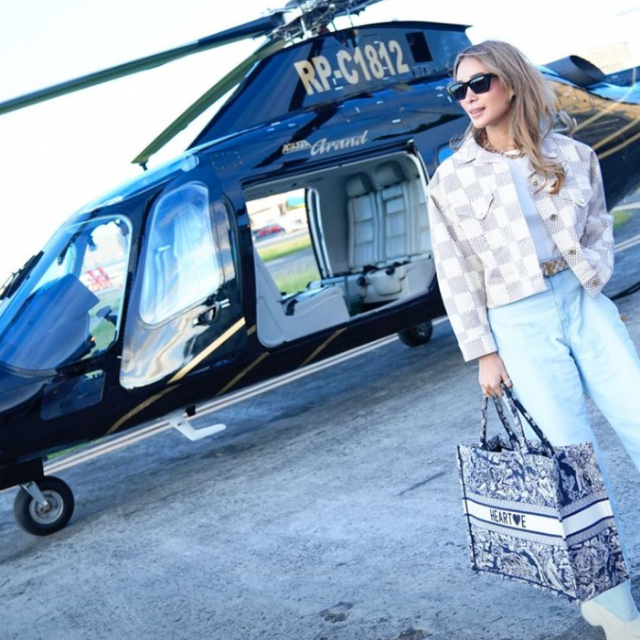 Her first stop of the day was a visit to a fish market in Dagupan where Heart was spotted deboning a fish! She even shared to her followers that she had a hard time finding the bones. LOL!
Keep scrolling to see how Heart was able to pull off three looks in one day, and how she's able to pack all her clothing and accessories in her Dior Book Tote!
CONTINUE READING BELOW
Recommended Videos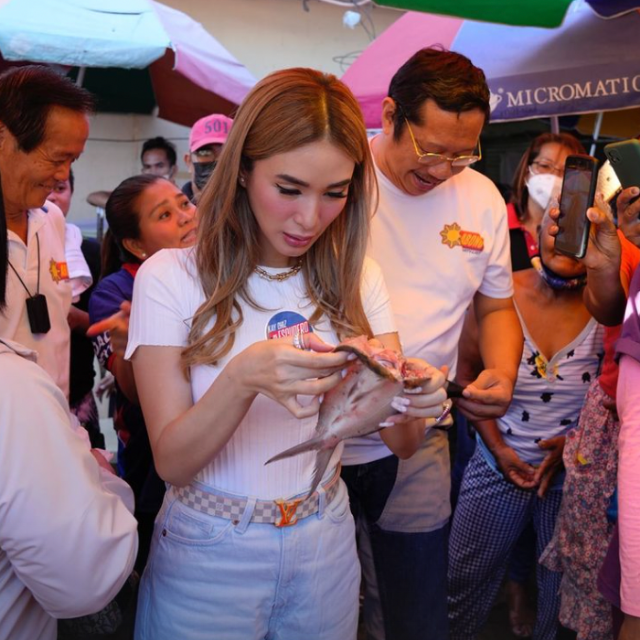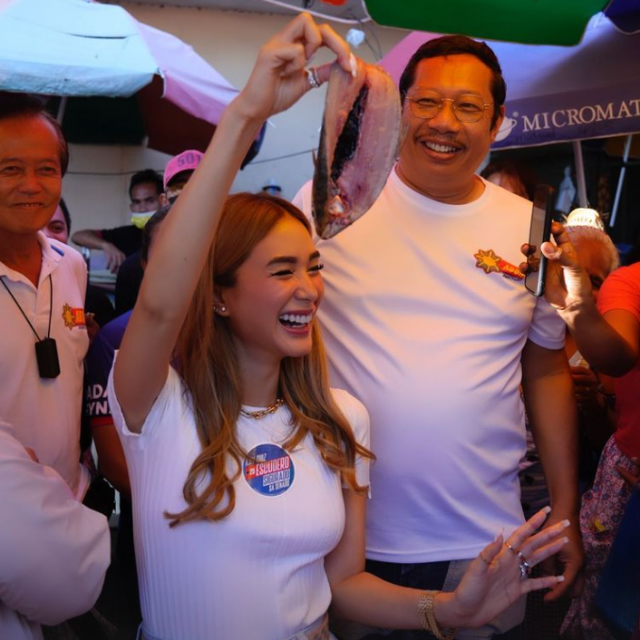 ADVERTISEMENT - CONTINUE READING BELOW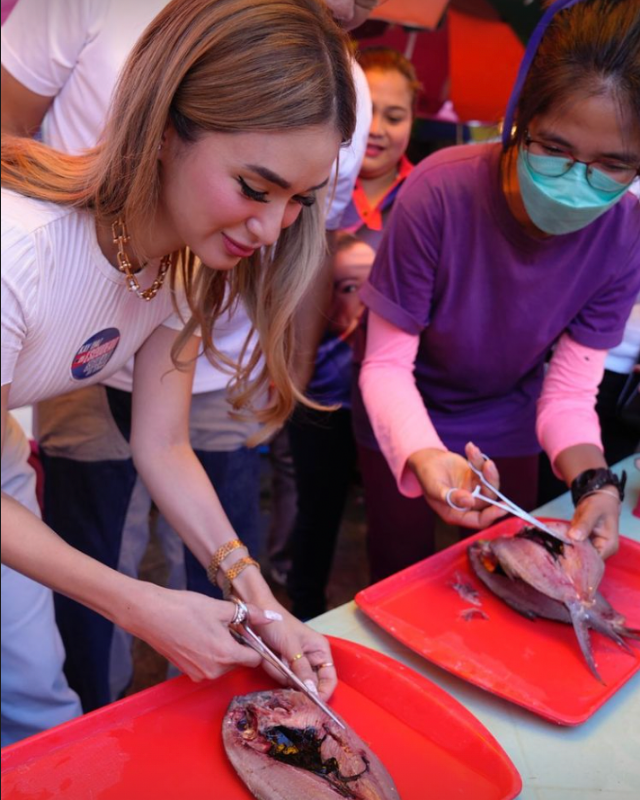 LOOK: Heart Evangelista Had Three Chic Wardrobe Changes in One Day
For her first look, Heart kept it simple with a classic white, ribbed shirt and baggy lightwash denim jeans. She cinched in her waist with a Damier Louis Vuitton belt with the brands initials in gold hardware.
ADVERTISEMENT - CONTINUE READING BELOW
LV Initiales 40MM Reversible Belt, $590.00 (approx. P30,850.51), LOUIS VUITTON
In the helicopter she wore a matching Damier Louis Vuitton jacket to match her belt and slipped on her Saint Laurent sunglasses that she wore during Paris Fashion Week! The actress was also seen toting around the Dior Book tote, personalized with her name.
ADVERTISEMENT - CONTINUE READING BELOW
Read more:
All of the Fabulous Outfits Heart Evangelista Wore on Her Solo Trip to Paris Fashion Week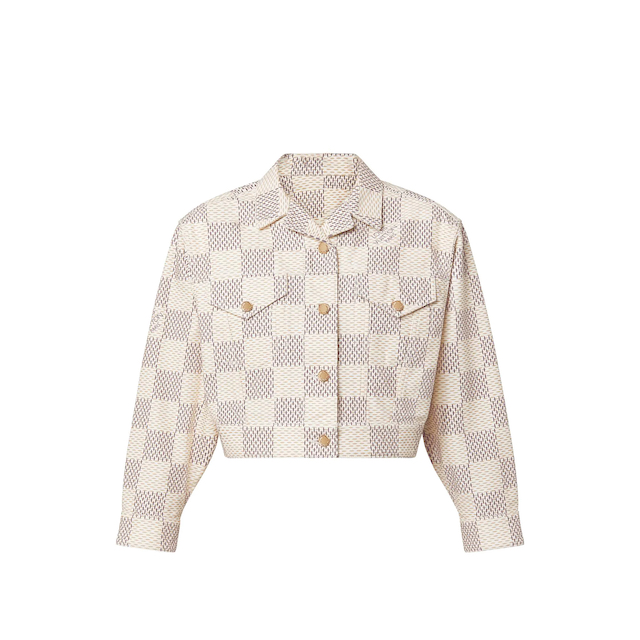 Damier Azur Denim Trucker Jacket, $2,750.00 (approx. P143,794.75), LOUIS VUITTON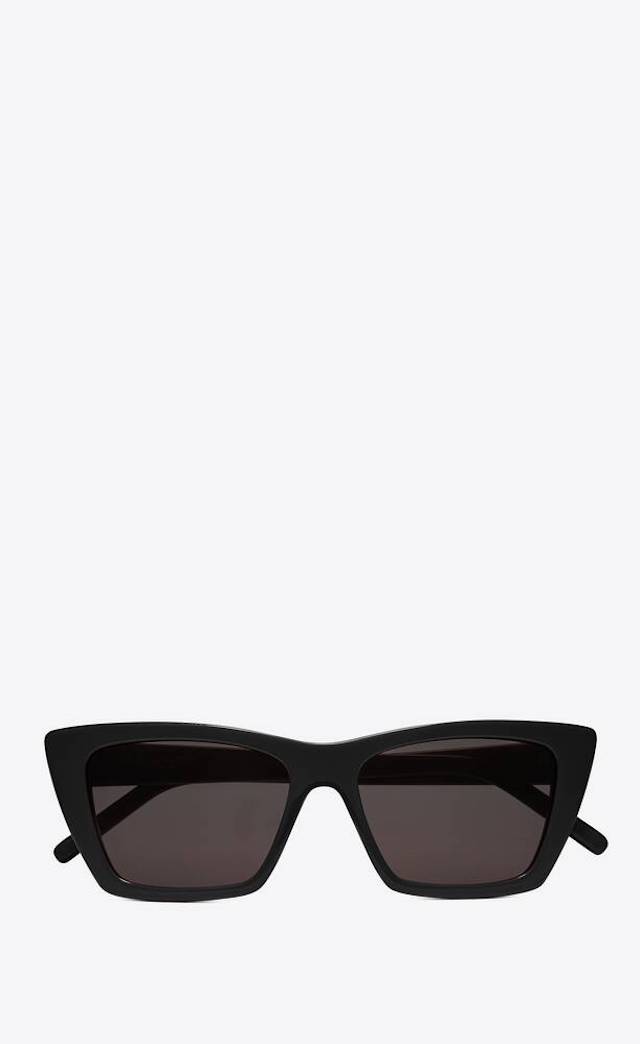 ADVERTISEMENT - CONTINUE READING BELOW
SL 276 Mica, $380 (approx. P19,881.22), SAINT LAURENT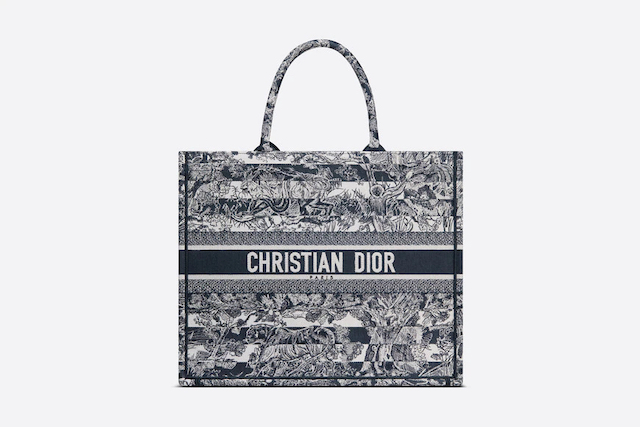 Large Dior Book Tote, $3,360.25 (approx. P175,845.24), DIOR
Of course, Heart never leaves the house without some jewelry and for this look she had on the Tiffany and Co. link necklace and adorning her wrist was a golden Cartier watch.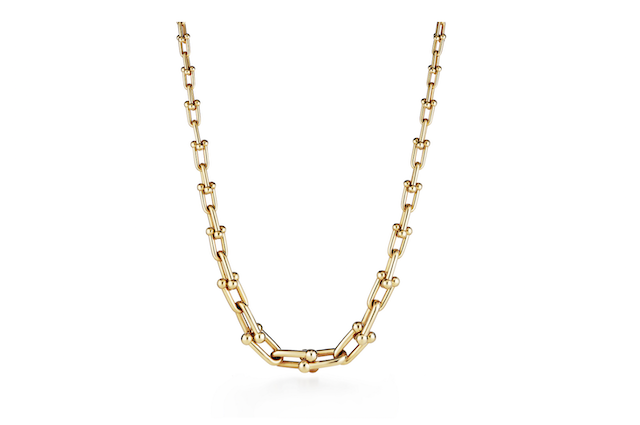 ADVERTISEMENT - CONTINUE READING BELOW
Graduated Link Necklace, $14,500 (approx. P758,263.00), TIFFANY AND CO.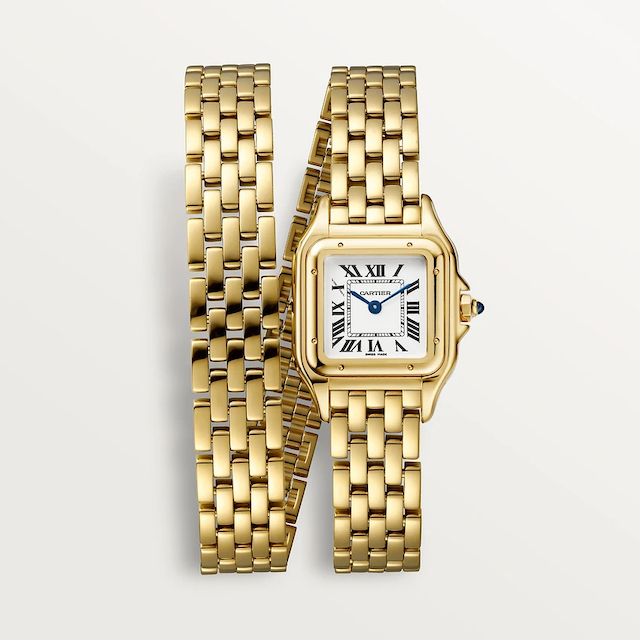 Panthère De Cartier Watch, £30,700 (approx. (P2,071,748.36), CARTIER
For her visit in Tarlac, the actress had a quick wardrobe change before greeting all the supporters that came to her press conference. This time, the style maven was seen sporting a cropped long sleeve top that she paired with the same pair of baggy jeans.
ADVERTISEMENT - CONTINUE READING BELOW