Halloween can be a pretty tough time for the fashion girl. The precious time we spend sitting in front of our closets wailing "I have nothing to wear!" triples as our attempts to piece together a costume begin to prove futile. Thankfully, it's almost as if Spring/Summer's most coveted catwalks have heard our pleas and are positively dying to get us all tricked up for treating. Below, five equally brilliant and stylish costume cues courtesy of SS17!
Moschino paper doll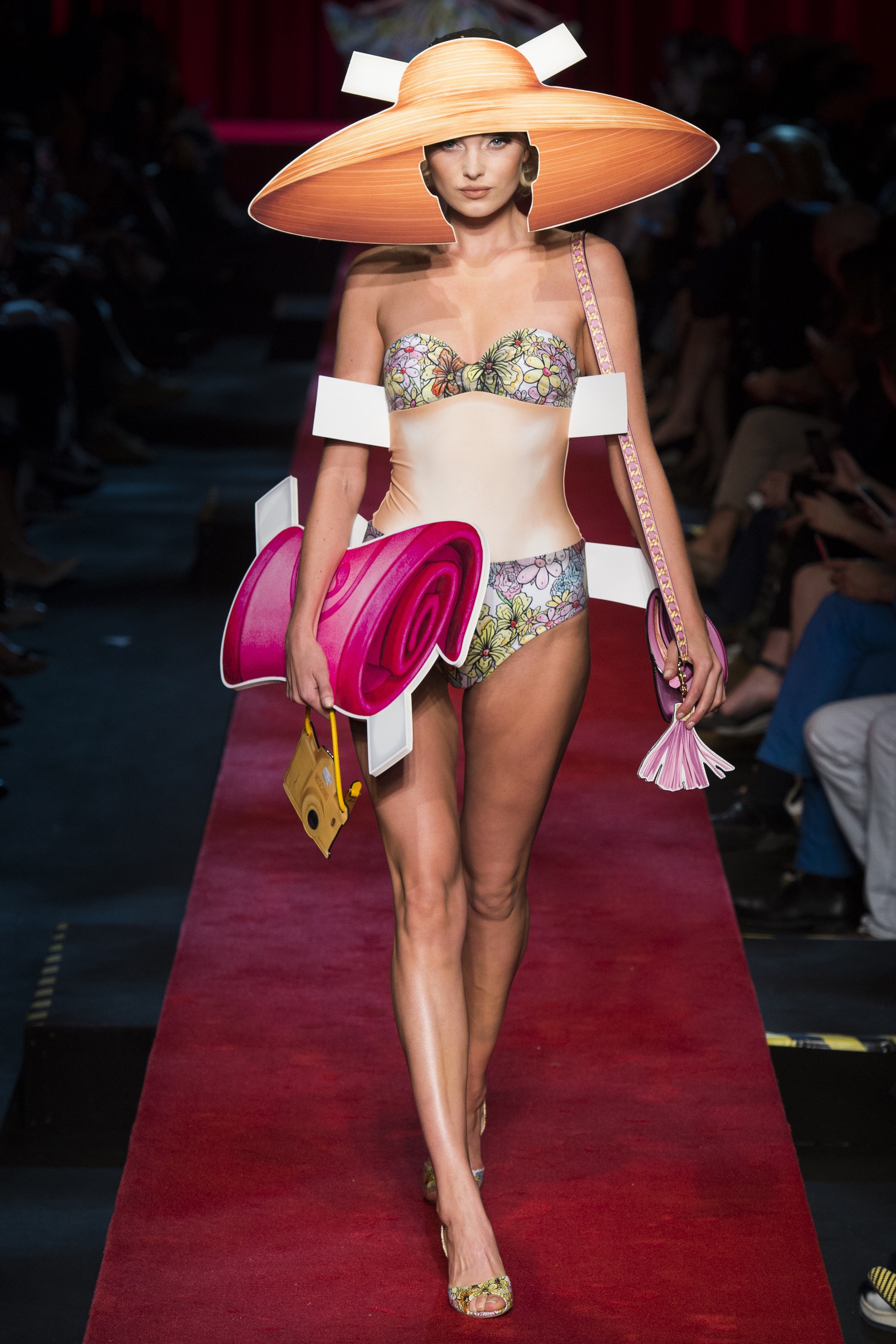 ADVERTISEMENT - CONTINUE READING BELOW
IMAGE vogue.com
Give everyone serious throwback feels (and a good laugh) reminiscing about simpler times. After all, your style evolution began in the playr0om!
Charlotte Olympia fruit basket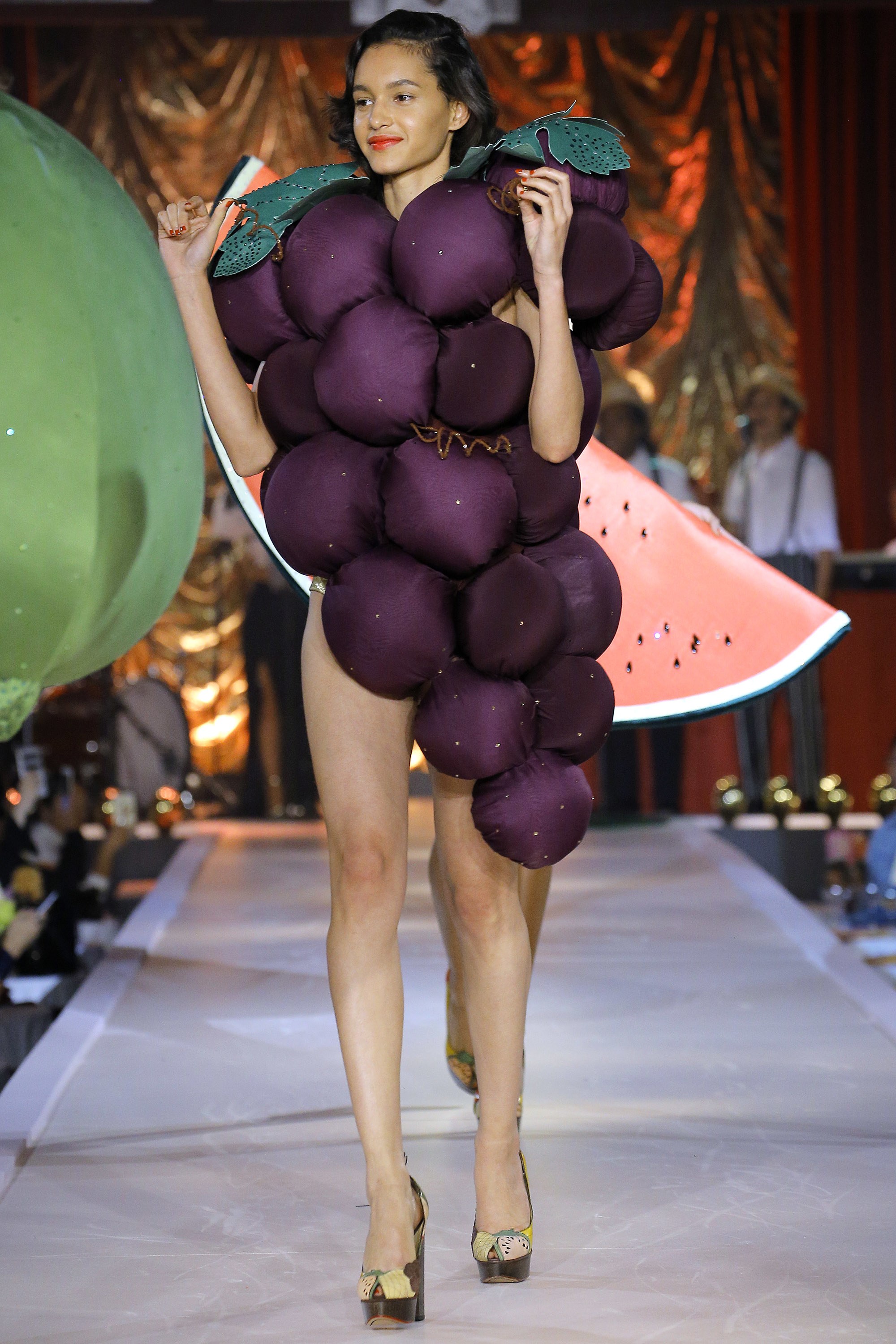 IMAGE vogue.com
Pluck your pick! This particular show had models strutting out as larger-than-life pineapples, bananas, and watermelons, among others.
ADVERTISEMENT - CONTINUE READING BELOW
Thom Browne's metallic canine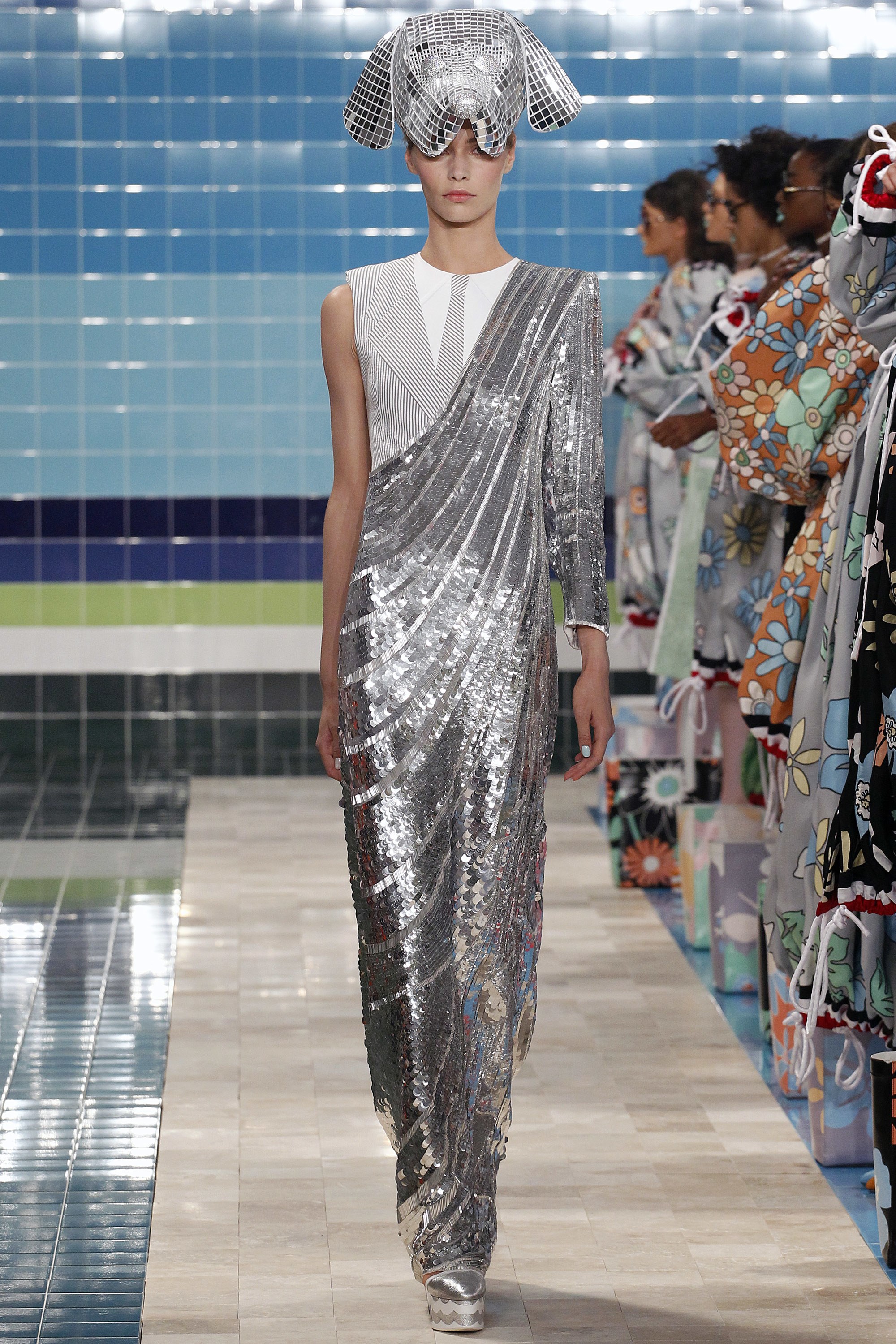 IMAGE vogue.com
...is a girl's best friend. We love this stylish, chrome-swathed take on a classic costume option.
Dolce & Gabbana's band leader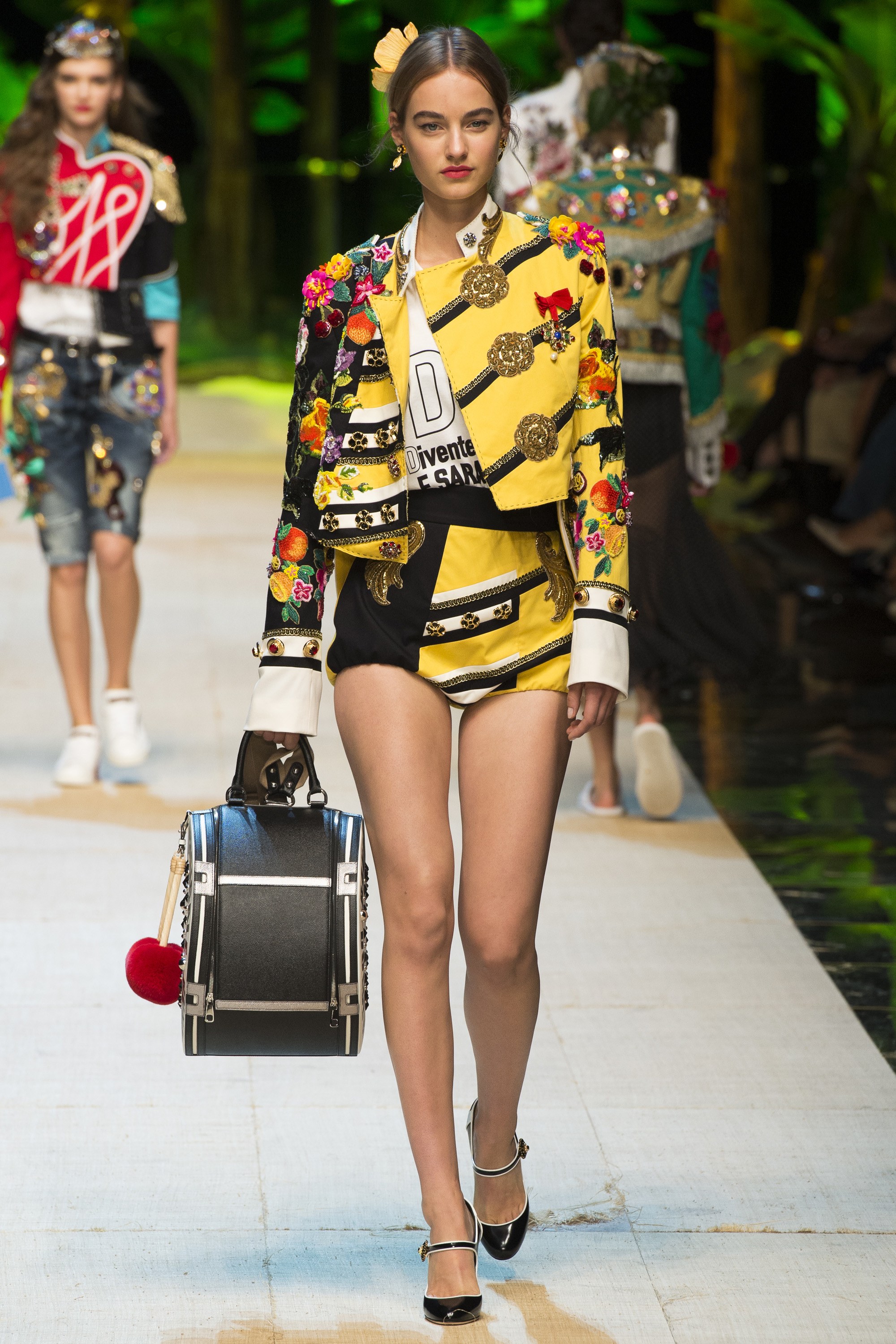 ADVERTISEMENT - CONTINUE READING BELOW
IMAGE vogue.com
March into the party decked out in mariachi-worthy threads.
Chanel robots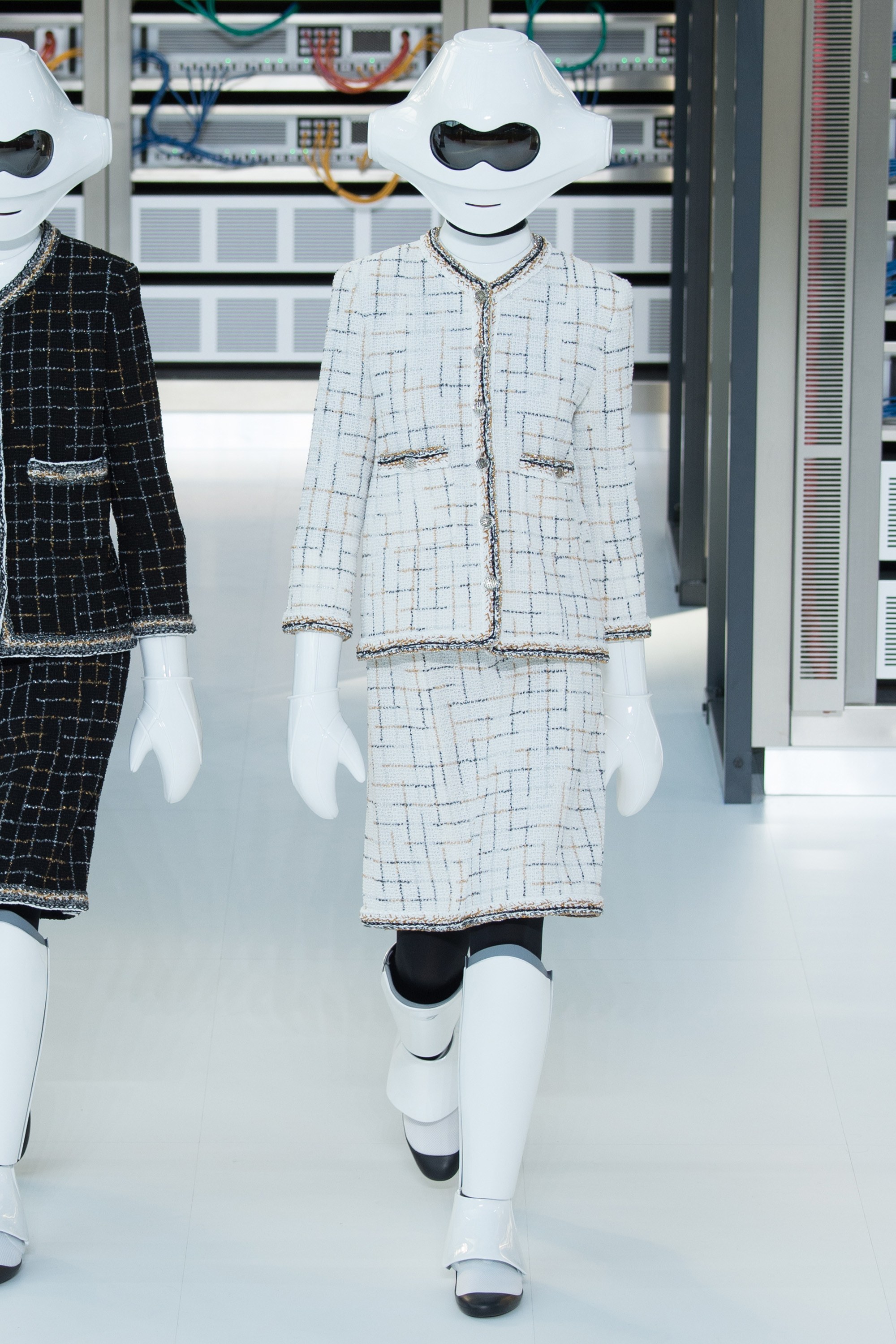 IMAGE vogue.com
Even more adorable than the catwalk constructed to resemble the inside of a massive mainframe computer were the two couture-clad robots tasked with opening the show.