We've already presented to you all the classic bags worth investing in from Louis Vuitton, Chanel, and Prada, but this running series won't be complete without Gucci.
Having been established in Florence, Italy and being known for leather goods and fine craftsmanship, Gucci is one of the go-to brands for beautifully made handbags. And although it's the brand's leather bags that have put it on the fashion map, that never stopped Guccio Gucci from further innovating with various materials. In fact, his creations (like that iconic monogrammed canvas) have defined eras innumerable times before—and they still continue to do so.
It's not a question, then, that anyone should consider this beloved brand for arm candy to invest in. To jumpstart your search, here are Gucci's most popular bags of all time:
Related Stories from Preview.ph
1. Bamboo Bag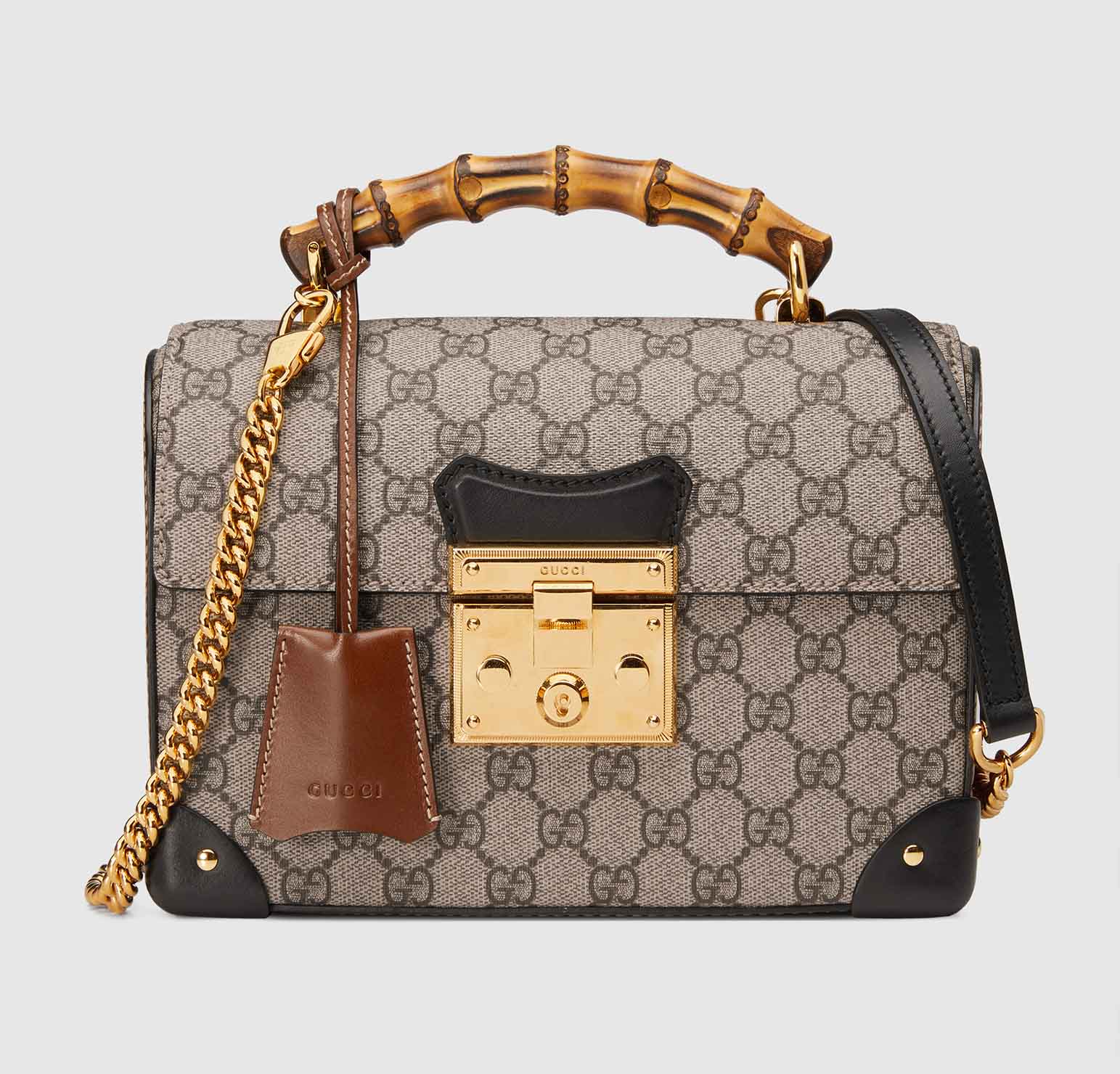 ADVERTISEMENT - CONTINUE READING BELOW
CONTINUE READING BELOW
Recommended Videos
Padlock GG Small Bamboo Shoulder Bag, $2490 (approximately P121,783.41), GUCCI, gucci.com
One of Gucci's signature elements is the bamboo handle, which was invented during World War 2 when materials were scarce, leading the brand to come up with new ways to make bags. According to Vogue, Gucci created a method to heat and bend bamboo, resulting in the release of bamboo handle bags in 1947. The oriental feel of the handle adds warmth to any outfit, and you can bet that it'll last a lifetime. Various designs feature this iconic handle, but we particularly like this GG canvas one lined with leather—it's unmistakably Gucci!
2. Jackie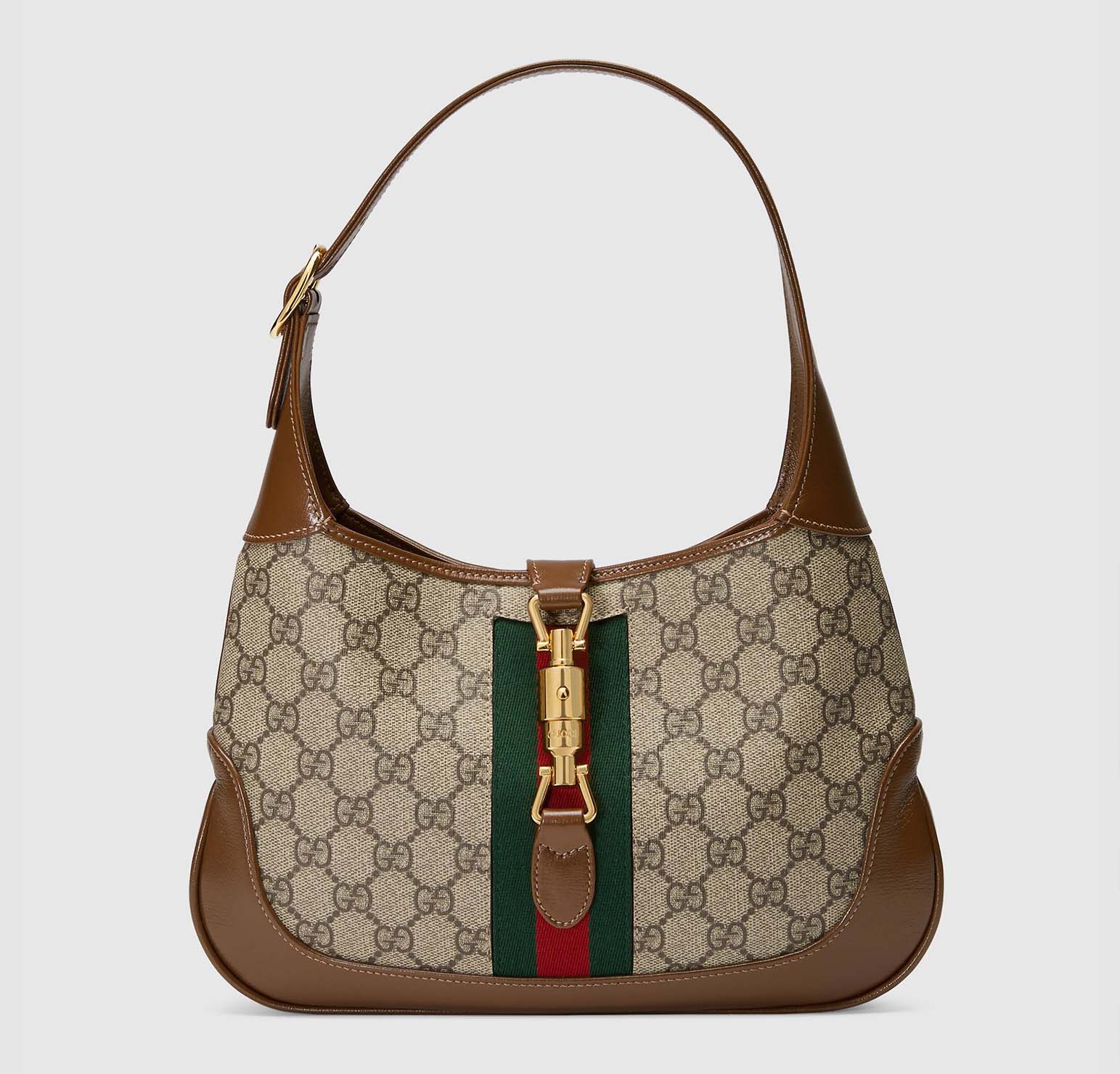 ADVERTISEMENT - CONTINUE READING BELOW
Jackie 1961 Small Hobo Bag, £ 1240 (approximately P79,484.12), GUCCI, gucci.com
Out of all the handbags in Gucci's repertoire, it's safe to say that the Jackie is the most iconic, as it's been loved by generations ever since Jackie Kennedy (whom the bag was named after) was spotted sporting one herself. It's simple, hobo design is so resonant that it's been reissued and revamped numerous times: once in 1999 (under Tom Ford), 2009 (under Frida Giannini), and this year for the Men's Fall/Winter 2020 collection (under Alessandro Michele). Aside from the recognizable GG canvas—which is perfect for those who want a timeless look—the Jackie now comes in all-leather iterations for a cool, minimalist feel.
3. 1955 Horsebit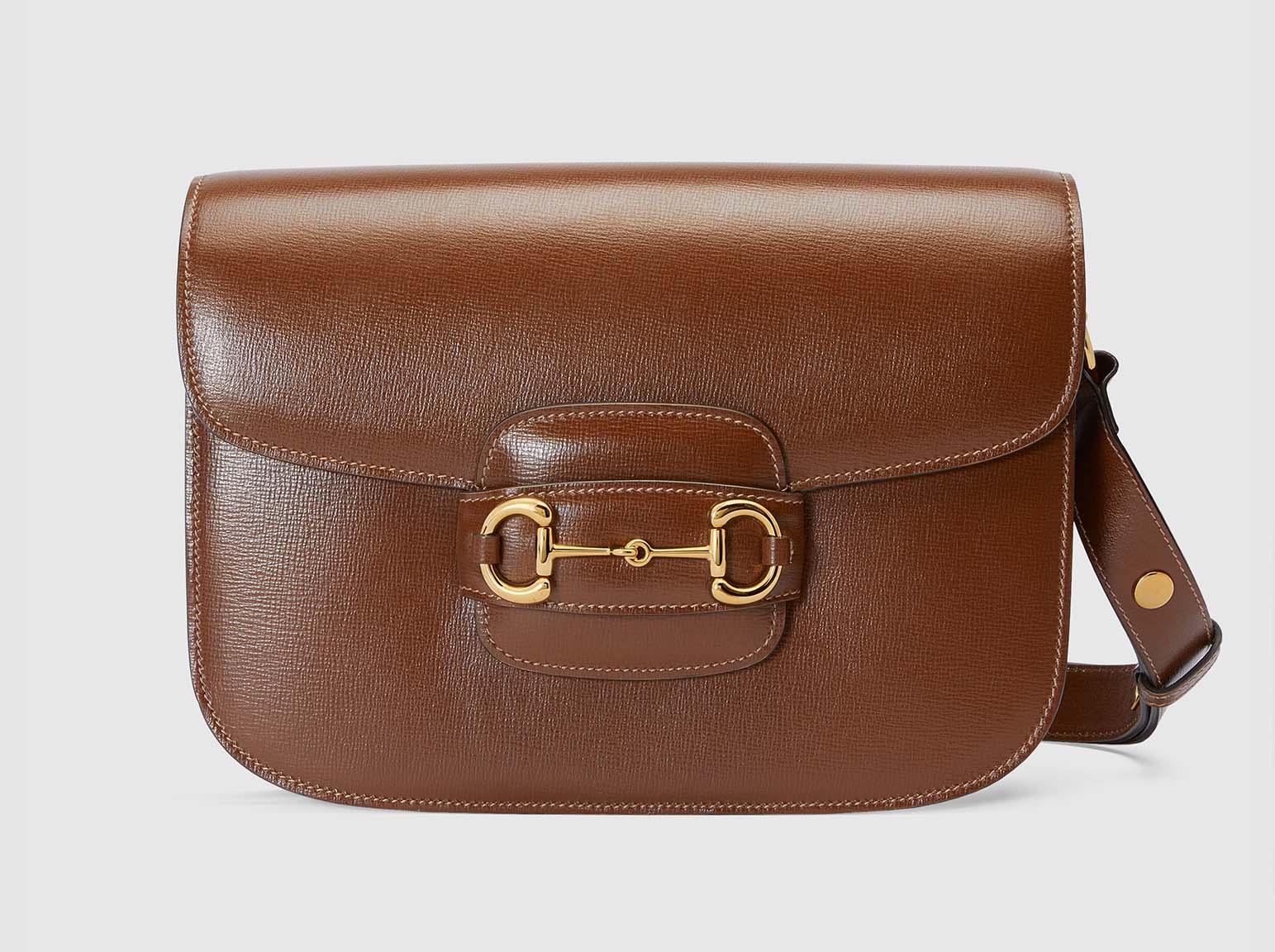 First released six decades ago, the 1955 Horsebit made a comeback this year in the Cruise 2020 collection, but it's not the same old bag your grandmother used to love. The 1955 Horsebit still features those distinct Gucci elements, like the snaffle-bit or horsebit, and the monogram canvas. Now, it also comes in electric colors like aqua and hot red, as well as exotic python and zebra print calf hair.
4. Dionysus
ADVERTISEMENT - CONTINUE READING BELOW
Dionysus Small Shoulder Bag, $2650 (approximately P129,608.85), GUCCI, gucci.com
One of the more recent designs, the Dionysus was created under the helm of current creative director Alessandro Michele, who, as we all know, has transformed the brand with his flair for the fantastical. This best translates in the Dionysus, marked by an aged metal clasp with two tiger heads. It's not just its vintage appeal that makes it a great buy, though—it's pretty functional, too. The accordion body is spacious enough to store more than just essentials (and it has a compartment!), while the chain strap can be worn as a long shoulder strap or as a shorter one.
5. Sylvie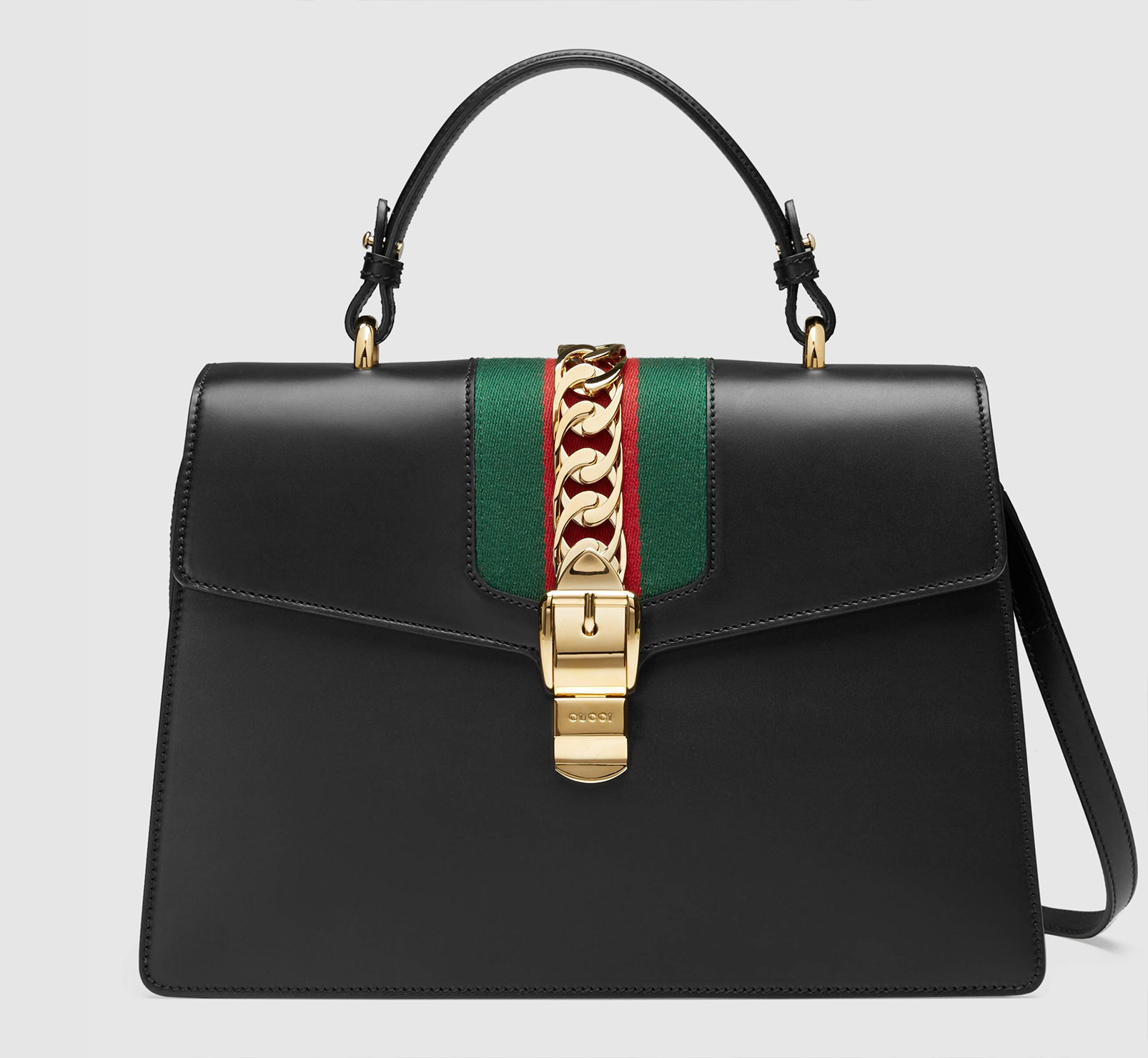 This structured top handle bag was first released in the 1950s, featuring the brand's signature red-and-green stripes. In 2016, it was relaunched by Alessandro Michele, who injected his kitschy, quirky aesthetic to breathe new life into the design. Now, there are Sylvies covered in golden stars and bees, and there are some in colorful patent leather like pink and emerald green. Some of the saddle-inspired stripes also come adorned with gold chains for extra pizazz.
6. Ophidia
ADVERTISEMENT - CONTINUE READING BELOW
Ophidia GG Bucket Bag, $1980 (approximately P96,839.82), GUCCI, gucci.com
The Ophidia brings to mind the brand's glorious '70s era, a time when the red and green Web detail and GG canvas reigned supreme. Although it's this dynamic duo that is the most "vintage" you can get with any Gucci bag, there are also modern designs for those who want something on the contemporary side, like ivory leather with red-and-blue Web detail for a clean and classic look, as well as ones with an overlay of the signature Flora motif.
7. GG Marmont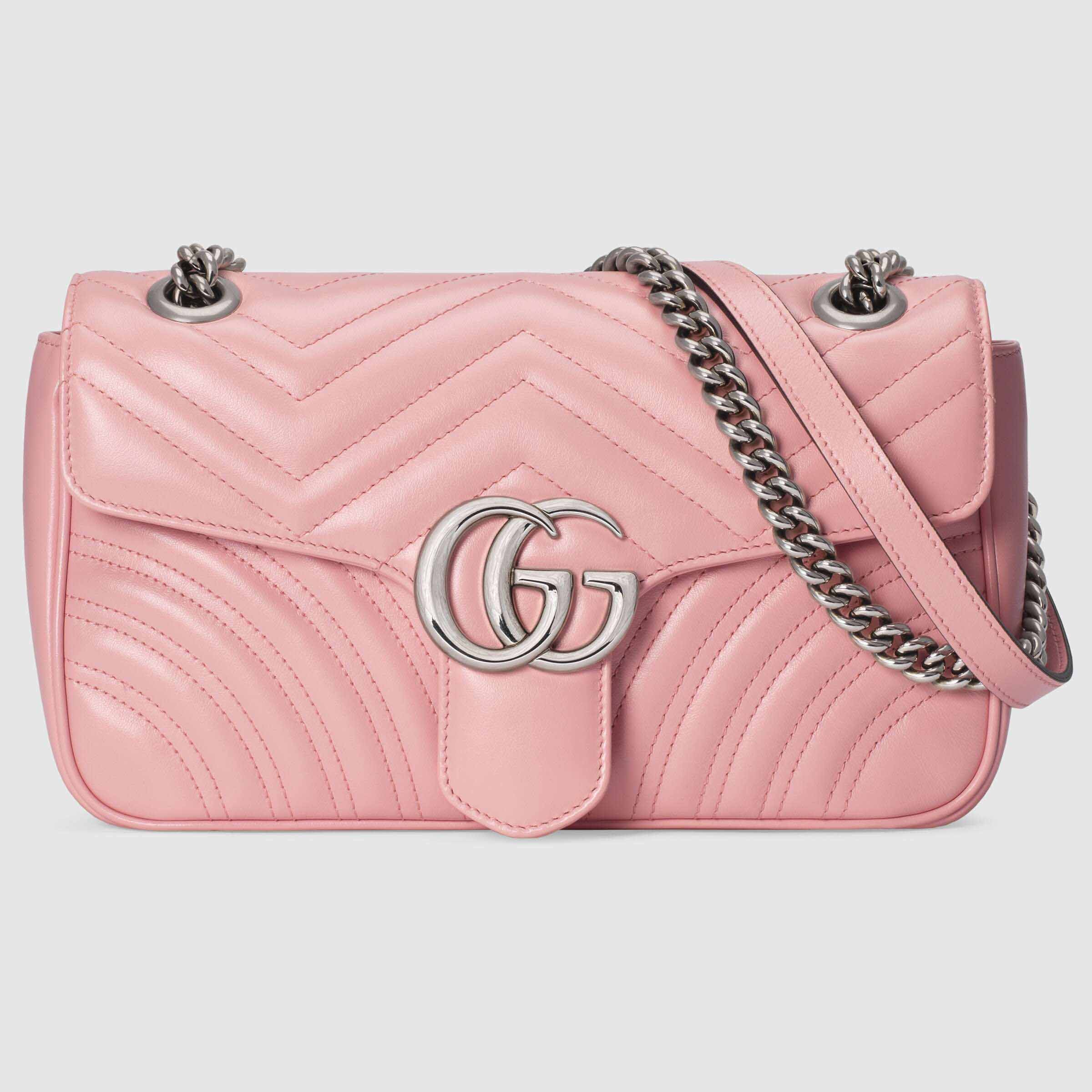 Along with his granny chic aesthetic, another new thing that Alessandro Michele brought to the table as Gucci's star creative director is the revamped Double G logo, a refreshing update on logomania. It's this logo that is the centerpiece of that covetable GG Marmont belt as well as the plush GG Marmont bags with striking hardware. The Marmont line carries everything from shoulder bags, top handle bags, to bucket bags, so take your pick because any Marmont bag is a keeper.
8. Soho Disco
ADVERTISEMENT - CONTINUE READING BELOW
Soho Small Leather Disco Bag, $1190 (approximately P58,201.71), GUCCI, gucci.com
Marked by a simple camera bag shape, crossbody strap, and subtle embroidered Gucci emblem, the Soho Disco is the perfect entry-level bag with its discreet luxury appeal. Its foolproof colorways like red, nude, and black ensure that you'll be using it a myriad of ways. The handy crossbody strap is functional for busy work days while the gold hardware and fancy tassel make it a shoo-in for fancier occasions.
Related Stories from Preview.ph