You know those people who travel without plans? I'm guilty of that, and so are the rest of my friends. Glued to our laptops inside a restaurant at the airport, we were working up to the last minute before our flight to Kuala Lumpur. We didn't even have the time to Google anything else for our trip other than our hotel address. So with our backpacks and travel maps, we set out to wing our trip around Georgetown, the multicultural capital of the state of Penang, Malaysia.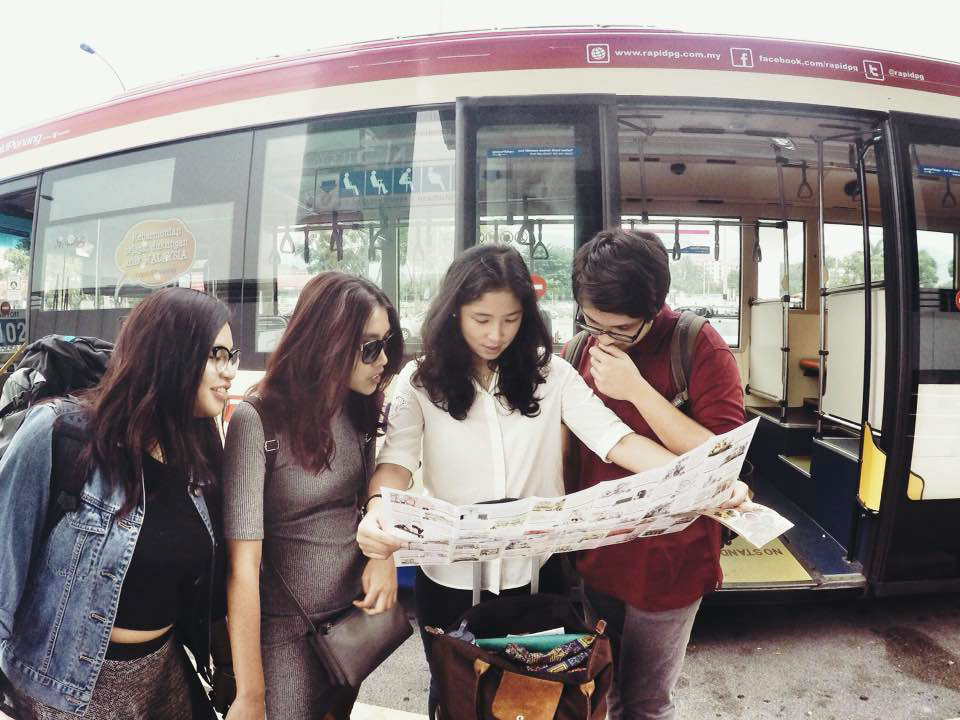 ADVERTISEMENT - CONTINUE READING BELOW
Georgetown is what I imagine Hong Kong would have been like in the early 1920s: pastel shophouses lining sleepy alleys, larger Anglo-Indian buildings standing tall on road corners (they were a British colony, after all), and in the early mornings, wafts of savory steam would lead you to dim sum restaurants, the only shops open during the wee hours.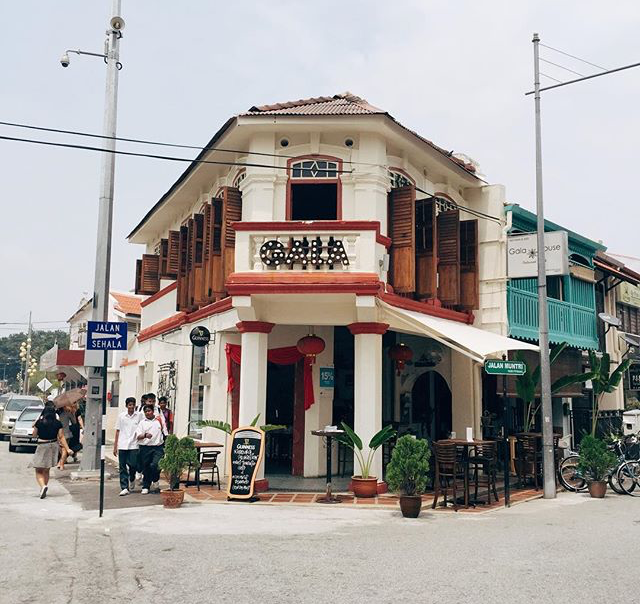 ADVERTISEMENT - CONTINUE READING BELOW
Recommended Videos
Since we had no actual itinerary planned, our first day involved a great deal of walking around. A resto-café called Gala welcomed us to Jalan Muntri, a cute café street. This was where we discovered a street art revealing fashion fact #1: Jimmy Choo began his first apprenticeship within this quiet village.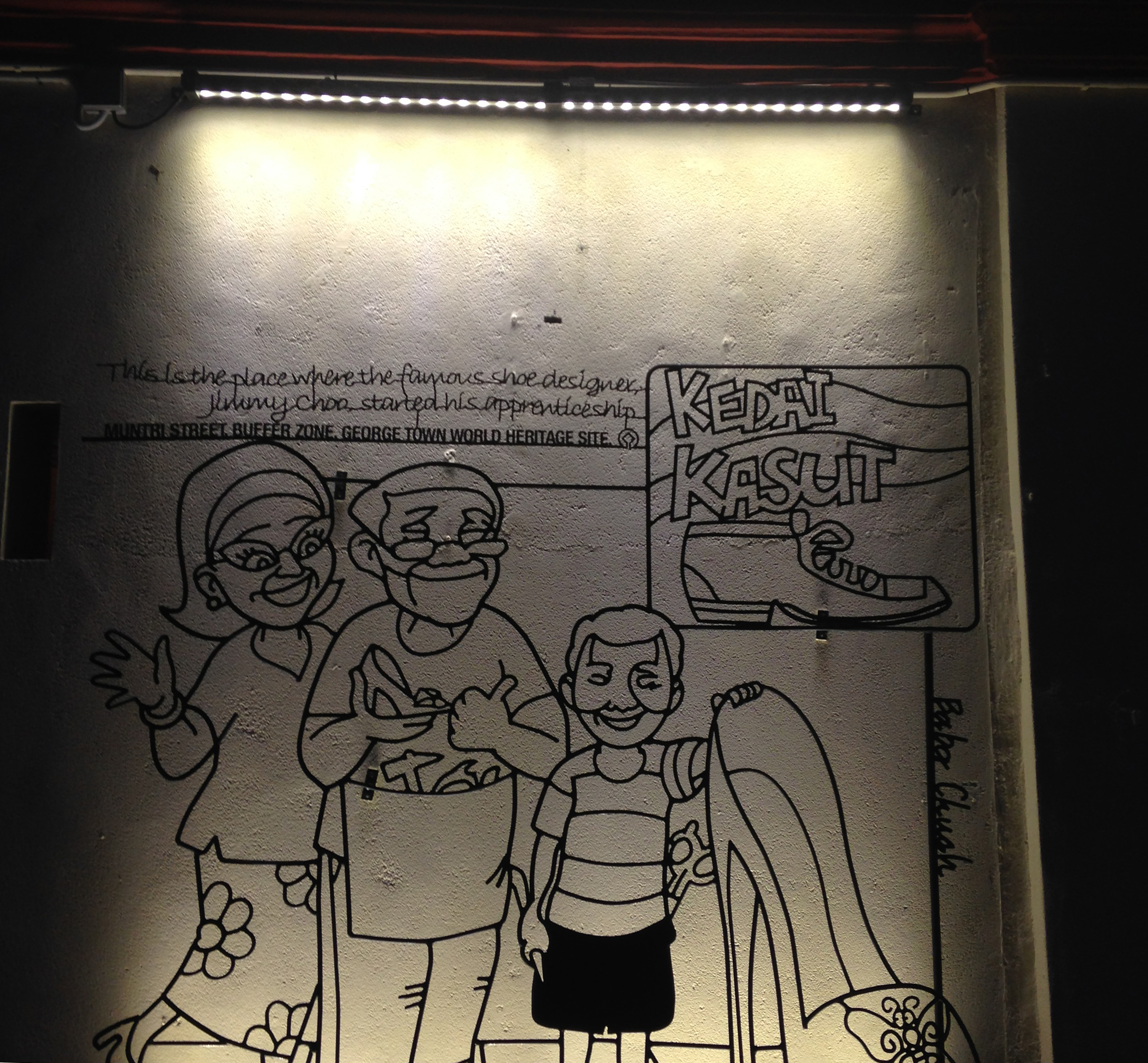 ADVERTISEMENT - CONTINUE READING BELOW
Afternoon rolled around in a great cloud of dusty, hazy heat and we found ourselves at The Blue Mansion. Fashion fact #2: This was where Catherine Deneuve was shot for parts of the film Indochine, although people weren't allowed to wander to specific areas for preservation reasons – the place is a heritage site, you know.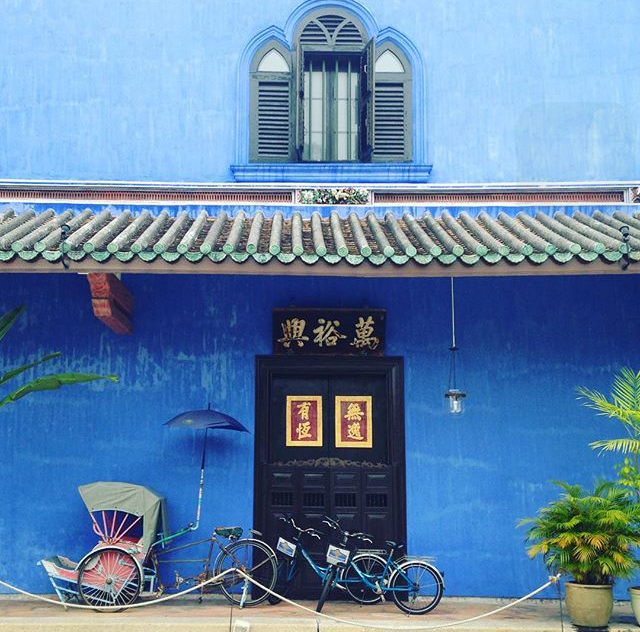 ADVERTISEMENT - CONTINUE READING BELOW
The blue-hued giant of a house was undoubtedly beautiful, but what we learned about its little history was even more interesting. The owner of the house was a Chinese business tycoon turned Chinese consul, Cheong Fatt Tze, in the 1880s. Like plenty of wealthy men back then, he had a lot of houses and, well, wives. It was along the hallways of this house where his seventh, youngest, and favorite wife sauntered about in the fashions of the time and also helped him entertain his business partners and family members in the Feng Shui-fied manse. She didn't know much about business, but was apparently a very attractive and chic gal. In fact, she has an entire room inside the museum dedicated to her.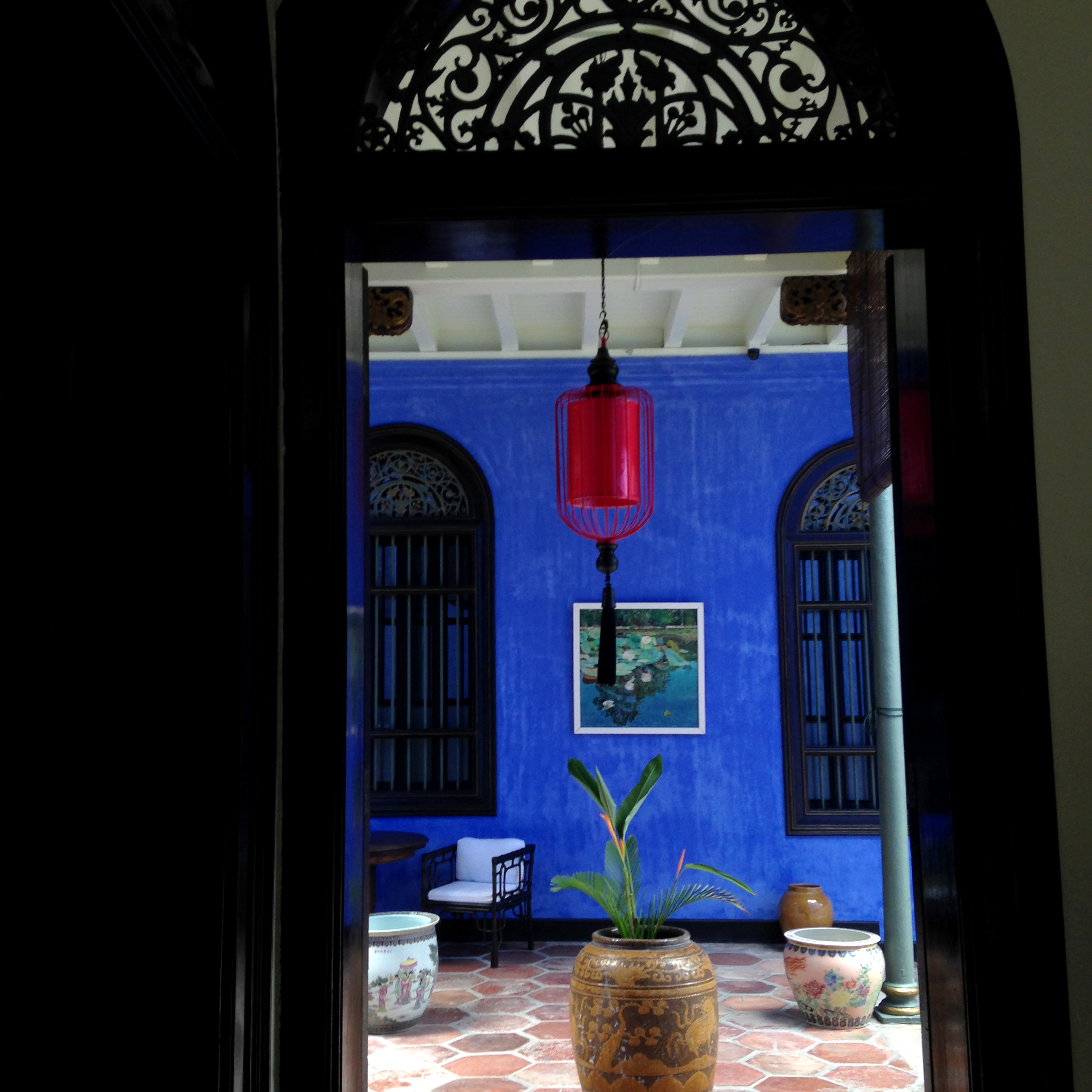 ADVERTISEMENT - CONTINUE READING BELOW
This brings us to one of the most interesting fashion facts we discovered during our trip. As we entered the room devoted to wife #7, first thing we noticed were silk dresses hanging on mannequins and some that were fragilely folded under glass cases. We weren't allowed to touch the fabric, but the portraits of the woman were enough proof of its former glory.
My favorite part was seeing a glass case of heels made of silk. The lady guiding us inside the house mentioned that the members of Cheong Fatt Tze's extended family were also businesspeople, including the women. Turns out, many of the ladies were powerful enough to refuse having their feet bound, so they had the privilege to wear these then-fasyon pairs. Obviously, a girl will move mountains—and traditions even—for a beautiful pair of shoes.
Photos by Belle Rodolfo
Hey, Preview readers! Follow us on Facebook, Instagram, YouTube, Tiktok, and Twitter to stay up to speed on all things trendy and creative. We'll curate the most stylish feed for you!