109 minutes–Romance | Mystery |Drama – 24 July 2015 (USA)
A huge chunk of the reason we went to see Paper Towns in advance was not because the author of the book on which it's based also wrote the tearjerker The Fault In Our Stars. No, it was more because we wanted to see our girl, British model Cara Delevingne's true acting prowess. We're just curious to see how she would fare as a mysterious high school hottie before she turns into a mermaid in Pan or the deliciously dark Enchantress on Suicide Squad (two of her forthcoming movies.)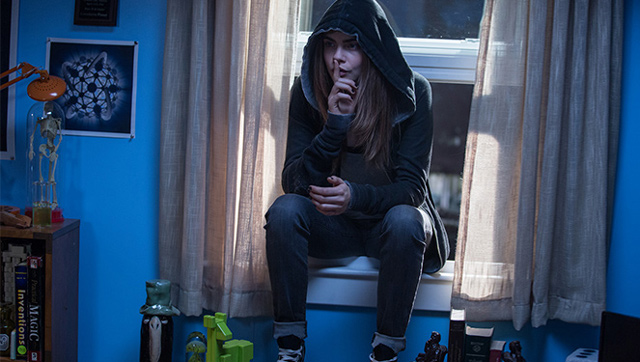 ADVERTISEMENT - CONTINUE READING BELOW
Read about how Cara pulled a prank on the set here.
The plot revolves around Quentin Jacobson or Q (Nat Wolff), a typical teen-movie-awkward-kid who by what he believes is a miracle, becomes friends with his new next-door neighbor, Margo Roth Spiegelman (Cara). They, of course, grow apart as he continues being a straight-A student, while she dates the jock. But a few days before graduation, Margo appears in his bedroom window asking him to be her accomplice on an adventure; that's where the story begins.
CONTINUE READING BELOW
Recommended Videos
The Cara Delevingne Jr., a.k.a Hannah Alligood
The casting was so on point especially when it came to the young Q, Ben, and Margo. The young Margo's nose and brows were so spot on, if you told us she was Cara's baby sister we would believe you. As for our verdict on what we really came to see, well, Cara's acting chops were pretty decent and it was refreshing to see her in a school setting with boy problems like any other teen. But considering she was only in maybe less than half the movie (we need to see more!), sorry C. Giving her an A+ though for nailing her American accent.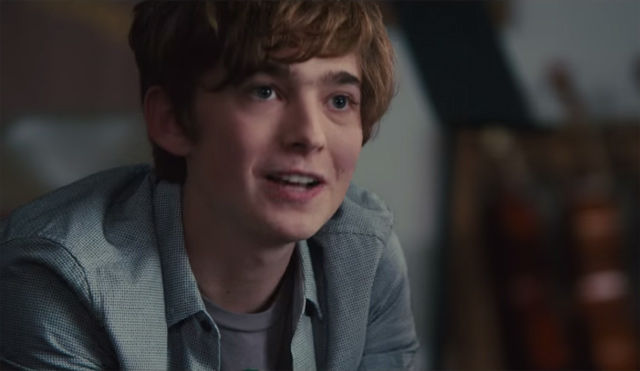 ADVERTISEMENT - CONTINUE READING BELOW
Best Actor award goes to Austin Abrams! He's totally the new Miles Teller.
The one who had a real breakthrough performance was Ben (Austin Abrams). We owe all those tummy-aching laughs to him! Can't wait to see more of this guy.
Based on a Young Adult book by John Green.
ADVERTISEMENT - CONTINUE READING BELOW
Style Bible says: Watch out for a cameo from one of his protagonists from his previous book-turned-movie, Fault in Our Stars.
And while I'm the type who likes being able to read a book before catching it on the big screen (if not, I make sure to grab a copy after watching), with Paper Towns, there was no urge for me to do so. The trailer pretty much sums it up - the film is about Q's search for Margo; a pursuit for adventure, to find something or nothing at all, the road to self-discovery, alone and with friends. Like all Young Adult plots, it's a coming-of-age story.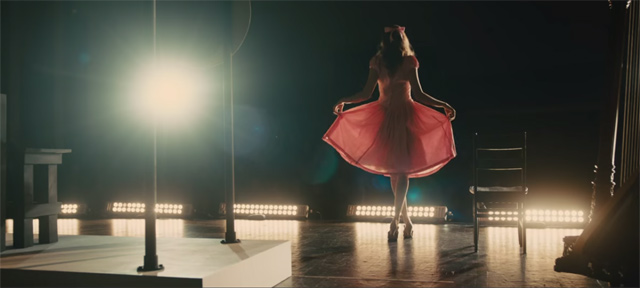 ADVERTISEMENT - CONTINUE READING BELOW
Watch the movie to find out if that's Cara in a pink dress with a matching pink bow.
The genius here, though, is that while Fault In Our Stars was completely and utterly heartbreaking, Paper Towns will generate the opposite reaction: laughs. It's only after, when you're on your way home, as you're stuck in traffic, that you ask yourself, is my life a series of routines like Q's? Or am I more of Margo who is still looking for her niche?
See it: On hump day, when you need a little push.
Paper Towns hits cinemas tomorrow, July 22.
Hey, Preview readers! Follow us on Facebook, Instagram, YouTube, Tiktok, and Twitter to stay up to speed on all things trendy and creative. We'll curate the most stylish feed for you!