Terence Alcantara was born in London, England to parents who got jobs and migrated there years ago. But he actually lived half his life in the Philippines, in Evangelista Street in Makati City. He never really thought of himself as a model, and was actually often labelled as a basketball player because of his tall and lean frame.
But after living in the British capital, random people started asking him if he modeled. He would be on the bus or train stations and on the streets and he would get asked which agency represented him. he would often get confused looks when he said no, he didn't have one, because he wasn't a model.
It happened often enough that Terence finally decided to give it a go. He got offered a contract about two years ago and he hasn't looked back since.
He recently booked the most high-profile project of his career yet, when BMW handpicked him to star in the commercial for the 2020 X6 M. It's a significant achievement for a model with decidedly Asian looks, and even moreso for someone of Filipino descent.
ADVERTISEMENT - CONTINUE READING BELOW
"I am not aware if I am the very first Asian or Filipino featured in a major global car campaign," he tells Esquire Philippines in an interview. "The buzz was from word of mouth, from a rumor. I personally haven't seen or heard any Asian or (model) of Philippine descent in a gig like this. If so, well done! If not, happy to accept the title. Mabuhay."
Terence says he's not too sure exactly how he booked the campaign, but when he got the phone call from his agent, he remembers both of them screaming for joy.
"I personally questioned the directors and producers who took interest in me as I wanted to thank them heavily," he says. "In a meeting apparently whilst casting, they all thought and agreed out of hundreds of other models that my look suited the car, not sure they were aware I was Asian/Filipino."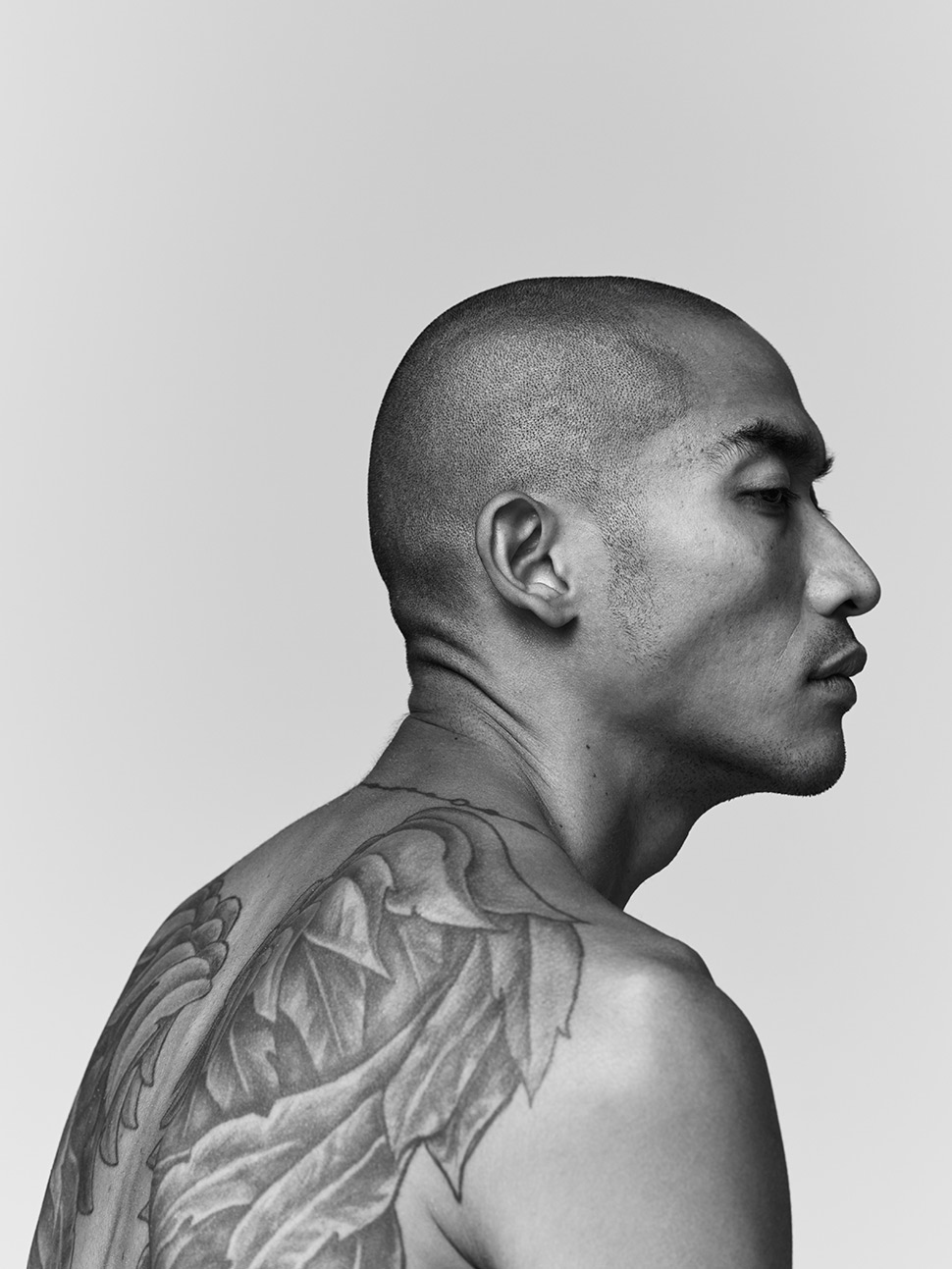 Asian looks
Standing six-foot-two-inches and with chiseled, unmistakably Filipino good looks, Terence says he never took modeling seriously in the beginning. He worked a regular, nine-to-five job, so money was never an issue.
"It would be a different story if I [were] unemployed and only relying on modelling," he says. "That wouldn't be too good. I've heard many stories of models going broke, deep debt, even falling in heavy depression because, yes you maybe signed but you are not getting booked by clients, you could be sitting on the board forever. That really could tear you apart! Some could rise to fame in a heartbeat!"
ADVERTISEMENT - CONTINUE READING BELOW
Terence also realized that his look would never really fit if he were in the Philippines or in Asia.
"I never had that cheesy smile, good boy look and hair and have always been skinny or lanky for the Philippine market," he adds. "On another note, Filipino male models internationally are rare. We have loads of Filipina models killing it outside the country, but I feel like they don't get the proper recognition back home. From my understanding the Philippines is more into pageants, or if you are an artista or born to a celeb family, you are an instant model."
But luck seems to be on Terence's side as he's been featured on globally recognized platforms like Vogue and GQ, and has worked in campaigns for other high-profile brands.
"I'm just thankful that my agencies are ultra dope, that I am very well looked after, and working and booking jobs often enough to pay the bills." (He is currently managed and represented by his London based mother agency SUPA model management).
ADVERTISEMENT - CONTINUE READING BELOW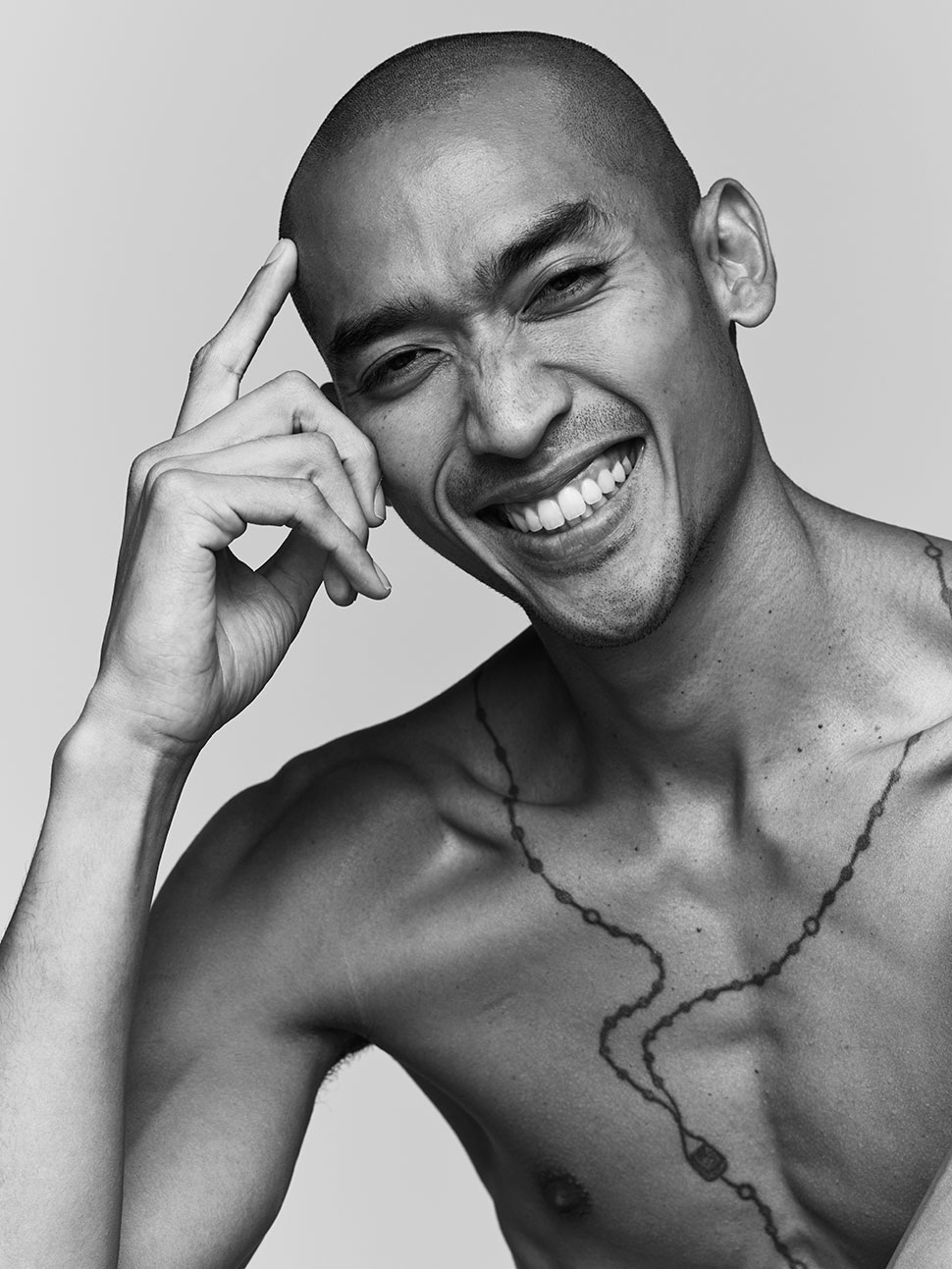 Living the rock star life
But booking the BMW campaign is undeniably the biggest feather in Terence's cap, so far, at least. He recounts the excitement and thrill of working on the shoot.
"The experience onset was phenomenal and like no other," he says. "Call it working the dream job, or living like a rock star. The shoot, the set, hundreds of crew were all incredibly amazing and highly professional despite all the madness going on. It was the perfect job to work on and it felt like a Hollywood film set of a blockbuster movie. Until now it still feels like a dream!"
ADVERTISEMENT - CONTINUE READING BELOW
The new BMW X6 M is a 2020 model so the ad should be in circulation and highly visible for the next few months. But Terence says he's just looking forward to continue working. It's doubly important now that he's just had a son.
"I love saying how (my son) brought me these blessings. I owe it all to him, and of course to my almighty significant other Nicla. The ever so supportive! They are the fuel to my fire, they are the ones who inspire me the most and responsible for the confidence I bring to the table."
On top of that, Terence says he's also working to set an example for models who come from an ethnic minority background.
"Anything is possible," he says. "If you truly believe in something, and if you are in the right hands, the ball is in your hands and you can actually make it happen. You just have to put in the hours, the travels, and the hard work. If things don't work out, there'll always be other things you could pour your energy in."
ADVERTISEMENT - CONTINUE READING BELOW
Terence is also working to raise awareness about mental and emotional health, especially within the fashion and modeling industries.
"If not managed and dealt with properly, (this industry) can cause serious damage to one's mental and emotional health. It could escalate to somewhere you don't wanna be in. Modelling is not all glamour all the time, there will always be hard or down times just like any other job. You just gotta learn how to balance and deal with things sensibly. There maybe times that life doesn't go down your way. But hey, that's how real life is."
*This story originally appeared on Esquiremag.ph. Minor edits have been made by the Preview.ph editors.
Related Stories from Preview.ph
Hey, Preview readers! Follow us on Facebook, Instagram, YouTube, Tiktok, and Twitter to stay up to speed on all things trendy and creative. We'll curate the most stylish feed for you!