Halloween is just around the corner. Whether you're into scary costumes or something cute and sweet, it's the one day of the year that you get to dress up however or whoever you like. While it's popular to put on an outfit inspired by movies, TV series, or Hollywood icons, we decided to give you five options that'll keep things interesting.
Below are five local-inspired ideas that will totally win you the Most Original Costume award:
A preggy Georgina Wilson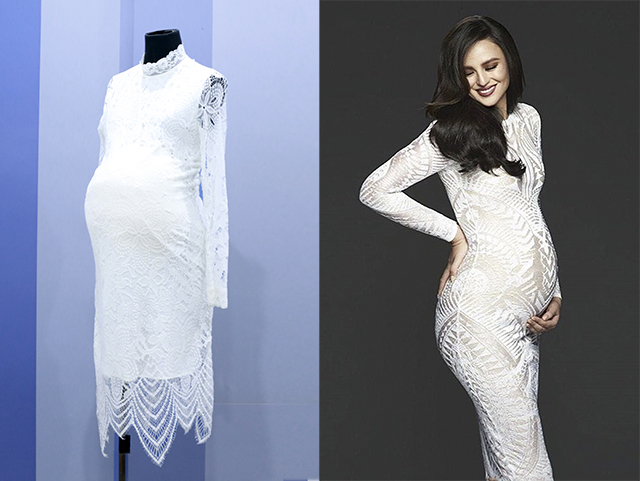 IMAGE Gab Gutierrez, INSTAGRAM/ilovegeorgina
Susto the Label Lace dress, P2500
How could we even forget that moment Georgina Wilson almost broke the local Internet scene when she announced that Baby Burnand is on the way? A Balmain dress may be too pricey for you to wear on Halloween night so switch it up and slip on a fitted lace dress with long sleeves. Don't forget your glam waves and of course, your pillow stuffing for the famous bump!
Jessy Mendiola as the "Filipina Actress"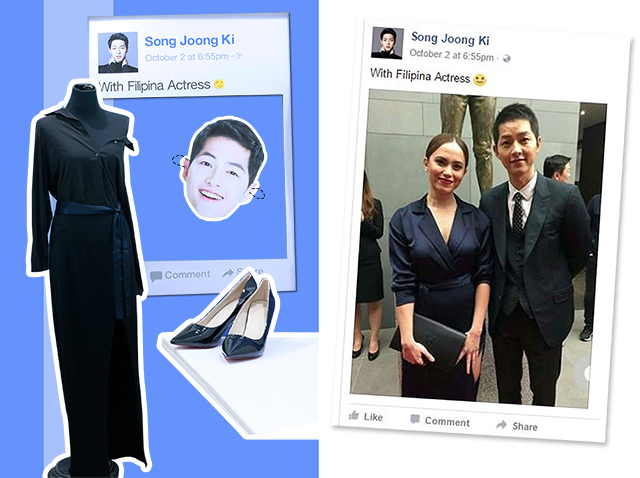 ADVERTISEMENT - CONTINUE READING BELOW
IMAGE Gab Gutierrez, FACEBOOK/SongJoongKi
Susto the Label Black button down, P1099; Black slit skirt, P1099; Scarf (used as a belt) P299; Black heels, P1499
Jessy became every girl's envy when Korean heartthrob Song Joong Ki posted a photo with her at the 2016 APAN Awards in Seoul, South Korea. Want a photo-op with the Big Boss, too? Then dress as Jessy on Joong Ki's Facebook post. And guys, help your girl win the best couple costume (and you can possibly take home the best boyfriend award, too) by wearing a Joong Ki mask! To recreate Jessy's John Rufo robe gown, you can wear a deconstructed black button-down, a maxi skirt with a thigh-high slit, and then a silk scarf to finish off the look.
Maine Mendoza as Taong Grasa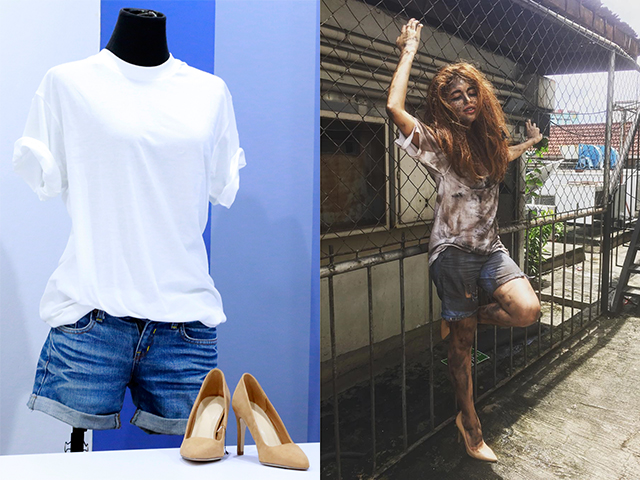 IMAGE Gab Gutierrez, INSTAGRAM/mainedcm
Forever 21 Tan heels, P1135, SM Makati
We're not exactly sure what Maine was trying to achieve here, but we're thankful for a really easy Halloween costume idea that you don't have to spend all week trying to put together. Just grab an old shirt and a pair of shorts (and ask yourself again if you're willing to get them dirty). Slip on some nude heels and tease the hair, add grit and extra large freckles, and you're good to go!
ADVERTISEMENT - CONTINUE READING BELOW
Sarah Lahbati Meme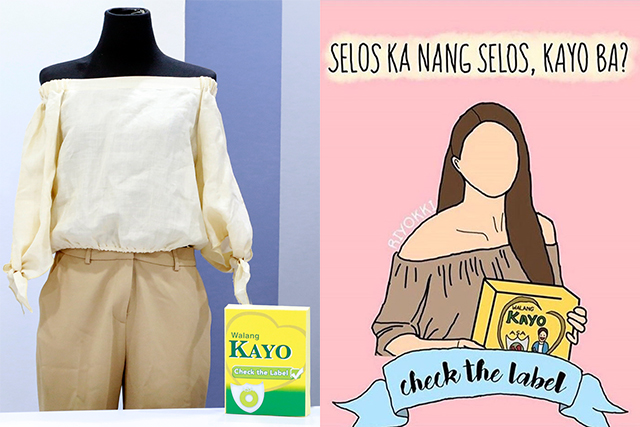 IMAGE Gab Gutierrez, INSTAGRAM/sarahlahbati
Forever 21 Long woven pants, P805, SM Makati
As Filipinos, we're sure you know Sarah Lahbati's latest TV commercial, and the #hugot meme that followed suit. Easy, hilarious, and creative! Grab any carton and cover it with your best "Check the label" art. Don a brown off-the-shoulder top and you're ready to party!
BONUS: Fashionable PPAP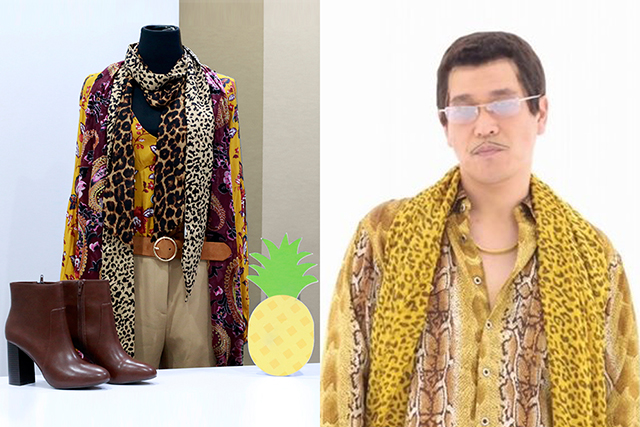 IMAGE Gab Gutierrez, INSTAGRAM/penapplepineaplpe
Forever 21 Scarves in Burgundy, P565, in Taupe, P330, and in Tan, P330; Mustard short dress (used as a blouse), P1275; Long woven pants, P805; Tan belt, P565; Tan boots, P1990, SM Makati
ADVERTISEMENT - CONTINUE READING BELOW
Perhaps the most viral thing circling around the internet nowadays is that guy dancing to the catchy song Pen-Pineapple-Apple-Pen. It may not be local, but you can totally recognize it from anywhere. If you can't find leopard-printed clothes, dress in any printed yellow top and bottom. Layer on a few scarves and add on your pineapple, apple, and pen emoji cutouts!
Photos from Song Joong Ki on Facebook, @sarahlahbati, @ilovegeorgina, @mainedcm, and @penapplepineapple on Instagram, and Gab Gutierrez.
Props by Jess Alberto.