There's never a dull moment for Philippine fashion as seven proudly Pinoy brands dominated the global stage once more at the Premiere Classe Trade Show in Paris last September 27 to 30. An annual gathering of high-end accessory brands at Paris Fashion Week, the exhibition showcases the crème de la crème of the industry's rising stars, proving the prestige of this impressive achievement. "Recognized for its high-end selection, the show features brands and creators of jewelry, shoes, leather goods and accessories specially chosen for their creativity, originality and style," says a representative from the Center for International Trade Expositions and Missions (CITEM), a branch of the Department of Trade and Industry (DTI) that promotes exports. "For 30 years, the event has presented the accessory trends of the coming season and the young creators who are creating the fashion of tomorrow."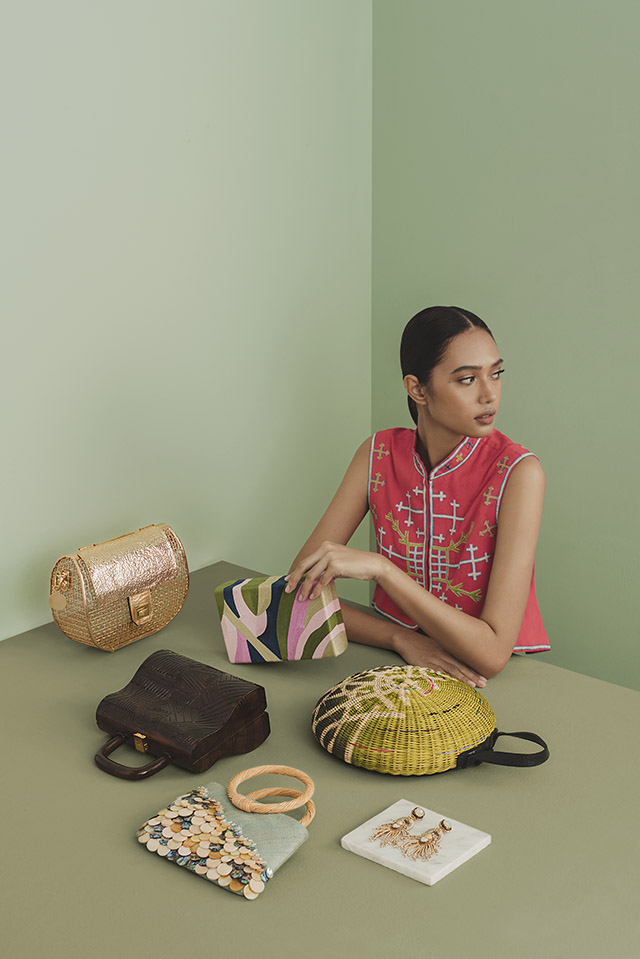 ADVERTISEMENT - CONTINUE READING BELOW
CONTINUE READING BELOW
Recommended Videos
The seven participants included Aranaz, Beatriz, Filip+Inna, Joanique, Mele + Marie, Merriam Batara, and Zacarias 1925. All of which are particularly hailed for their distinct and eye-catching designs whether you're in need of a handbags with local flair, tasteful statement jewelry, or indigenous garments with a modern twist.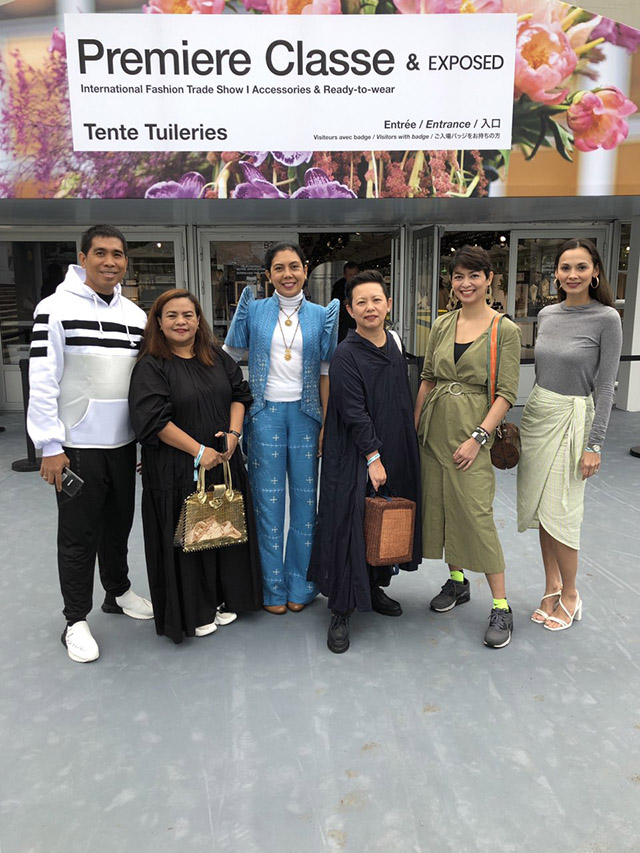 ADVERTISEMENT - CONTINUE READING BELOW
As for a first-hand account of what happend during the trade show, handbag label Mele + Marie expressed all gratitude after being met with a revolving door of new opportunities abroad, "Our brand, was well received by many buyers because of the uniqueness of the collection and the message of the designer as conceived from his life story," the brand recounts. "We also experienced forging relationships with existing brands and new buyers. [In fact] Le Samaritaine, an iconic Parisian department store now owned by LVMH, has presented its intention to include Mele + Marie in their list of brands, and the princess of Saudi Arabia ordered all our Hannah Bags."
ADVERTISEMENT - CONTINUE READING BELOW
For Filipino creatives and bold visionaries hoping to land themselves on the same stage one day, learn about the experience as Preview talks more with CITEM, below.
What is the Paris Premiere Classe Trade Show all about?
"Premiere Classe, the event organized by WSN Développement is an unmissable platform for designers and professions in fashion and fashion accessories. It is a key meeting point during Paris Fashion Week, and an active member of the international fashion industry. For 30 years, the event has presented the accessory trends of the coming season and the young creators who are creating the fashion of tomorrow."
"Recognized for its high-end selection, the show features brands and creators of jewelry, shoes, leather goods and accessories specially chosen for their creativity, originality and style. The bonus of Premiere Classe is a full ready-to-wear collection. It has showcased almost a thousand French and international fashion accessory collections and over 10,000 visitors go there every edition."
ADVERTISEMENT - CONTINUE READING BELOW
What was CITEM's objective for bringing these designers to the trade show?
"CITEM aims to promote the Philippines as the source for unique and high-quality fashion pieces crafted by promising brands for the international market through high-level media and publicity awareness. CITEM, as an export trade promotions agency, also aims to provide the opportunity for these brands to meet new distributors, trade buyers, partners and representatives, and increase the geographical spread of the fashion brands by joining Premiere Classe."