Have you ever been told, "You are not good enough?" Quite a bold statement—kind of harsh, if you ask me—that can either crush one's sense of self-worth or conjure up feelings of disdain and indignation. Case in point: Binibining Pilipinas chair Stella Araneta versus Filipino designers.
In an interview with TV Patrol, Stella explained why she has not been tapping local designers to outfit the beauty queens, including this year's Miss Universe contender, Mary Jean Lastimosa: "If I didn't do it for several years, it's because the designs that were given to us were not good enough for our candidates. That's the reason I went abroad."
Foul, is what our local talents and pageant fans alike have cried on social media—plus a concerted mockery of the beautiful candidate's national costume ensemble (piece of cake, quite literally) and evening gown ("outdated," some described) both created by Colombian designer Alfredo Barraza.
ADVERTISEMENT - CONTINUE READING BELOW
So we asked some of the country's sought-after designers to share their opinion on the matter plus some sketches of their own take on the said dresses. You be the judge!
RAJO LAUREL
"I feel quite bad about all the brouhaha regarding our national costume, specifically the statements questioning how good our Philippine designers are. We have some of the best designers in the world in our country and it is shameful that one has to go outside of the country to find another person to represent who we are as a nation. I think someone has to open their eyes and minds to what our very own can offer. Perhaps, all one needs is to be reintroduced and be reminded about how amazingly talented all our designers, craftsmen and artisans are."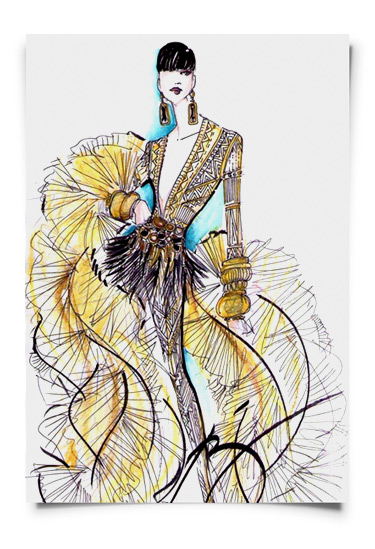 CONTINUE READING BELOW
Recommended Videos
"If I were asked to do the national costume for the Miss Universe pageant, I would create something inspired by the Ati-Atihan fiesta. I love the energy and joy of this festival and the fact that we could use our indigenous motif like the pintado technique. I would create a body suit, which is fully beaded in gold and wood beads, with a feather belt accented by gold pre-Hispanic inspired jewellery. Topping all of this would be a cape of gold organza and tulle."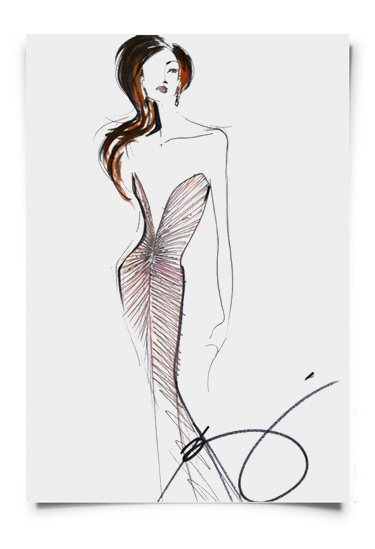 ADVERTISEMENT - CONTINUE READING BELOW
"I would make Miss Philippines wear a blush and nude column gown with a low sweetheart neckline and chevron style beading that runs across the bodice until the hem. The light shell pink color would look lovely on her skin tone and the crystals would really make her shine on stage."
CHERRY SAMUYA VERIC
"I understand where Ms. Araneta is coming from with regards to her decision in the past to go abroad to find what she felt would be a better designer. To be fair to her, we have had a stellar performance at the Ms. Universe pageants throughout the years, and that is because of her efforts. It seems to me, however, that the times have changed. There are many more talented Filipino designers now and I am sure that our designs can occupy a proud place among the works of others anywhere on the planet. We have designs that can make not just Ms. Stella Araneta proud, but everyone else who believes in the beauty of the global Filipino."
ADVERTISEMENT - CONTINUE READING BELOW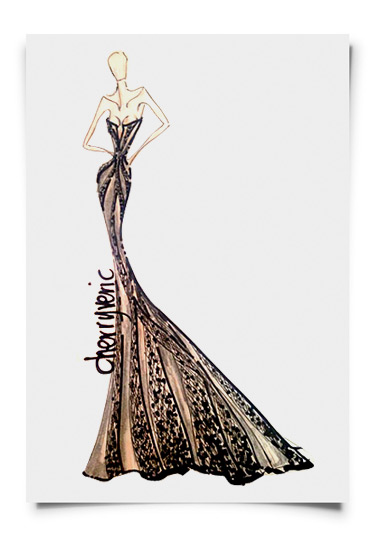 A silver crystallized serpentina gown in tulle fabric by Cherry
ERIC DELOS SANTOS
"Ms. Stella Araneta saying the designs given to her are not good enough for the candidates, is an insult to us and the local fashion industry. Not at par with Colombian designer? Just look at what happened to Mj's national costume and evening gown—poor execution and outdated as many have described. Many Filipino designers have already gained international recognitions and have won in competitions; so it baffles me that no one is good enough for her."
ADVERTISEMENT - CONTINUE READING BELOW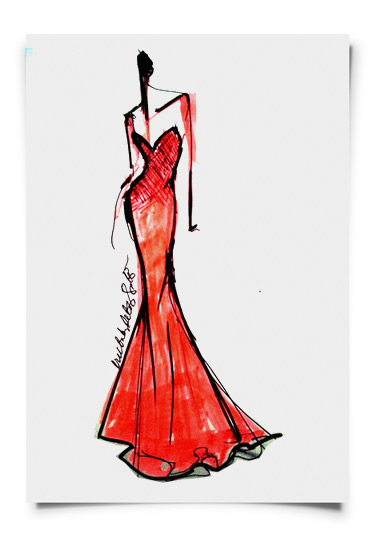 A fully beaded fitted gown in red by Eric
YVETTE AND CHOC RELIGIOSO OF RELIGIOSO
"We believe that we have so many great local designers and it is just proper that we both support each other."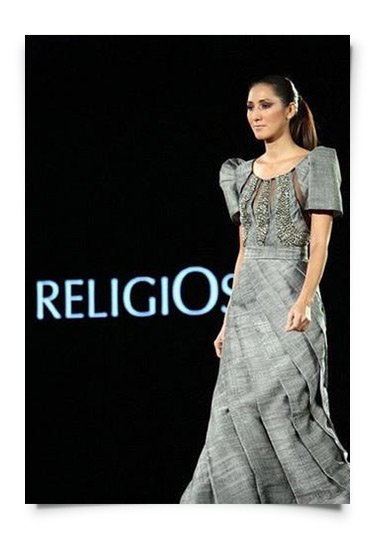 "Here is a Filipiniana we did in 2011. Given the chance to do her national costume, we would use local fiber and brighter color in similar design."
ADVERTISEMENT - CONTINUE READING BELOW
CHARINA SARTE
"About Ms. Araneta's statement, I am not sure who she has tried to work with in the past but I definitely know that there are so many talented designers in the Philippines that can create world class gowns for our candidates. I think, rightfully so, our representative should be wearing something proudly Filipino."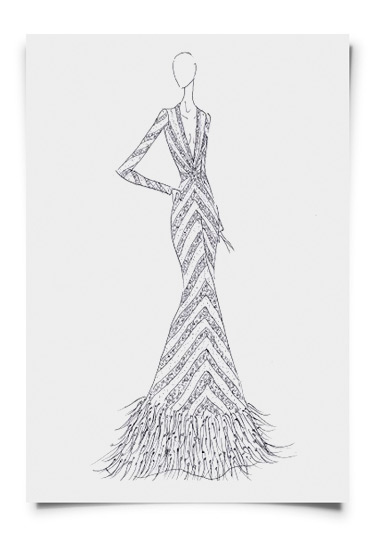 ADVERTISEMENT - CONTINUE READING BELOW
A fully beaded long sleeved serpentina gown with cascading feathers on the tail by Charina
ARNOLD GALANG
"Stella has the prerogative to choose the people who will dress up her queens since she is the owner [of the Binibining Pilipinas organization]. Regarding her choice of a Colombian designer, she is and will always be a Colombian. I think she will never be a Filipino even by heart so how can she appreciate the works of one over her own?"
KRISTEL YULO
"I believe we have an abundance of local design talent. Our country's representatives should have the opportunity to showcase that in international competitions."
Hey, Preview readers! Follow us on Facebook, Instagram, YouTube, Tiktok, and Twitter to stay up to speed on all things trendy and creative. We'll curate the most stylish feed for you!