It brings us a sense of pride when we hear of Filipino designers bringing their brands onto a global stage. Aside from the recognition the country receives, it just means that our homegrown talents are truly on par with the foreign names we look up to, and Rosenthal Tee is no exception to this.
Only on her second year of delving into the business of fashion, she recently added a second New York Fashion Week show under her belt. Debuting her Spring/Summer collection during the September batch of shows, she brought to life a collection full of whimsy, feminine touches, and delicate embellishment. We talked with the young designer about her New York experience, entering a competitive industry, and her future plans. Read on!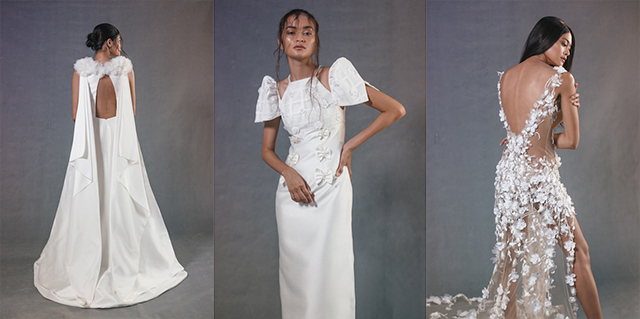 ADVERTISEMENT - CONTINUE READING BELOW
IMAGE Andrea Beldua
How did you know it was time for you to go global? What made you decide to take your brand out of the Philippines?
Going global happened to me at the right place at the right time. I've always envisioned taking my label outside of the confines of Manila but in steady steps to really build a long-lasting impression on my label. I'm quite lucky to say that so far everything my team and I have been working hard on is steadily bearing fruit.
How would you compare the New York fashion scene with the Philippines? Is it more competitive? How do people treat each other? What about the standards?
I think no matter where you are in the world, the competition and standard is just about the same, but perhaps the biggest difference between New York and Manila, is the wider network coming from the former. I deal with both A-markets in both cities so definitely my standard is higher and at the same par as international designers.
CONTINUE READING BELOW
Recommended Videos
On a side note, I think I compete more with myself than with others in terms of seeing how my other fellows are doing. To me, as long as you keep the mindset that you're only as good as your last client's project constantly in your mind, you'll always work out a way to make something better.
ADVERTISEMENT - CONTINUE READING BELOW
IMAGE Andrea Beldua
Were there any struggles you had to overcome before getting to New York?
There were plenty along the way. Of course as a very young label—at the time of the invitation I was only going on year two of business—I was extremely wary about taking the leap to do the show from Manila into such a big platform such as New York Fashion Week. With my workforce and I primarily based in Manila the communication with the New York team was also very nerve-wracking because of time zone differences and to really make sure our points got across correctly to the other party. I didn't want to overreach, but because of the immense support from family and close friends, when New York comes knocking on your door, you don't ever say "No, I can't." The opportunity in itself is a once in a lifetime chance to really bring your vision to a global platform so you step up and get whatever needs to be done.
ADVERTISEMENT - CONTINUE READING BELOW
How was the reception of your work? Did you gain any new clients after that?
I've gained quite a fair more amount of clients for custom bridal and evening wear from places such as the US, Canada, Australia, Taiwan, and Vietnam. So I'm happy to say that the reception for my label has definitely done well because of my two shows at New York Fashion Week.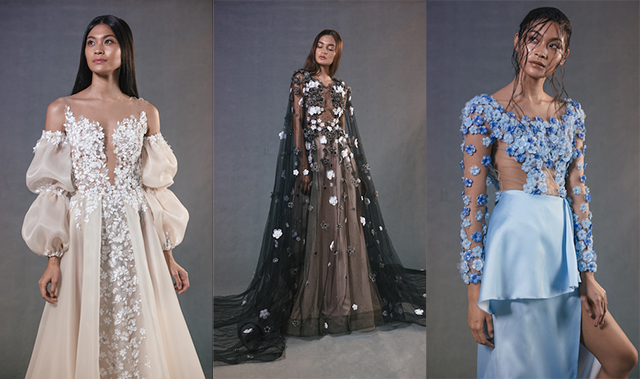 ADVERTISEMENT - CONTINUE READING BELOW
IMAGE Andrea Beldua
What inspired your Spring/Summer 2017 collection? Did you try to insert anything distinctly Filipino into the mix?
I really went back to my roots. I am Chinese by ethnicity but I definitely grew up Filipino and this time, I wanted to reimagine the Filipina my way. The collection is called The Girl, Sisa and I essentially played around this fused characterization of Sisa, the crazed obsessive, and Maria Clara, the delicate beauty (of Jose Rizal's iconic novels). Beyond the top level stereotypes placed on these two women, I began to question myself at a more existential level with the beautiful and ugly in each of us and how one could be both. The imperfection of these two characters and their perceived strengths and weaknesses is what makes them beautiful and so I set this one woman on a quest to discover and accept the duality of both the wild and the controlled tendencies of her femininity through a 33-look collection that begins with separates and slowly ends with gowns.
ADVERTISEMENT - CONTINUE READING BELOW
What trends did you want to push with this collection?
I wouldn't go on to say that I'm for any specific trend whenever I do a collection. I kind of go on my own beat and seek my own inspiration and for this season, I really pushed for a subtle delicacy. Filipinos are so used to shine with heavy embroidery or lace work, and so I wanted to really interpret those origin points and take it to a younger scene. I love texture so I definitely wanted to have a 3D effect to the clothing, kind of to emulate the organic nature of the sampaguitas we had individually handsewn to create the textures I wanted to see on the runway.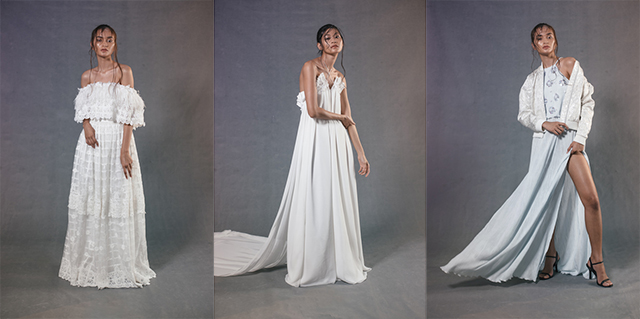 ADVERTISEMENT - CONTINUE READING BELOW
IMAGE Andrea Beldua
What advice would you give aspiring designers who want to get to New York Fashion Week?
Stay hopeful. This is advice I myself always remind myself to remember, but if you continue to work hard, and stick to your vision, slowly your people and your clients will have more faith in the artistic direction you have as a designer.
What's next for you and your brand? Will you be trying to get into other fashion weeks abroad? Paris, maybe?
As of the moment with the amount of work we've been receiving from all over the globe, I can't say that I can commit to anything but who knows? I already got to tick of New York Fashion Week from my bucket list so perhaps Paris soon? Let's see!
Related Stories from Preview.ph
Hey, Preview readers! Follow us on Facebook, Instagram, YouTube, Tiktok, and Twitter to stay up to speed on all things trendy and creative. We'll curate the most stylish feed for you!