For the longest time, celebrities repeating outfits has been seen as a fashion faux pas, especially on social media. Stars rarely allow themselves to be photographed in the same piece of clothing—let alone a whole outfit. But let's be real: Outfit repeating is totally normal. (Washing machines exist for a reason, after all.) And when you find an outfit that works for you and makes you feel confident, why wouldn't you want to keep wearing it? Not to mention, it's an eco-friendly practice too.
Need further convincing? Here are some young Filipina celebrities who are normalizing outfit-repeating. Glean some tips on how they fashionably repeat their looks below!
Stylish Filipina Celebrities Who Are Proud Outfit Repeaters
1. Belle Mariano
Repeating outfits doesn't always mean wearing the exact same pieces again. Most times, it's about how you cleverly mix and match. And for Belle Mariano, she loves the white top, black skirt, and leather jacket combo—and so do we! It's an uncomplicated 'fit that can be dressed up or dressed down depending on the exact pieces combined. On the left, she opted for a plain white tee and a cotton pencil skirt, giving it a more relaxed and laidback vibe. Meanwhile, on the right, she tapped into her dressier side in a white turtleneck and silk slip midi skirt.
ADVERTISEMENT - CONTINUE READING BELOW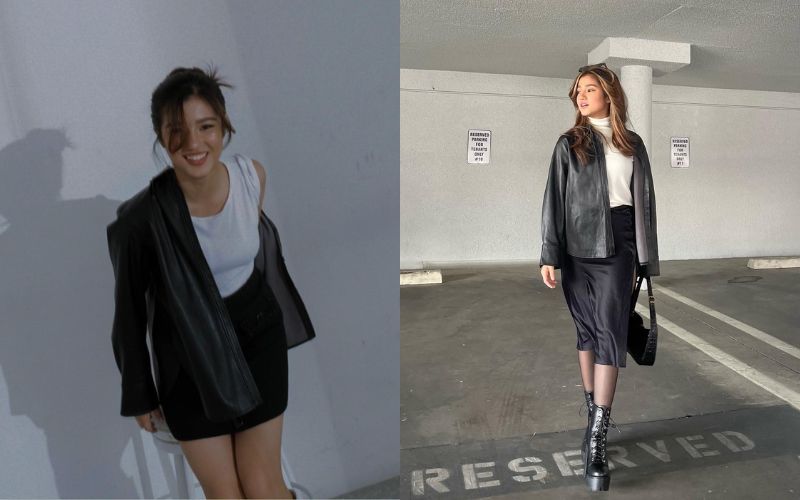 2. Angelina Cruz
It's no secret that Angelina Cruz loves the color green. Almost all of her outfits are in the refreshing spectrum, but it seems like she favors this particular green frock the most. The great thing about dresses aside from being pretty is that they're super versatile. Wear it as it is and accessorize with a few dainty jewelry, or throw on a cardigan to instantly change up your look.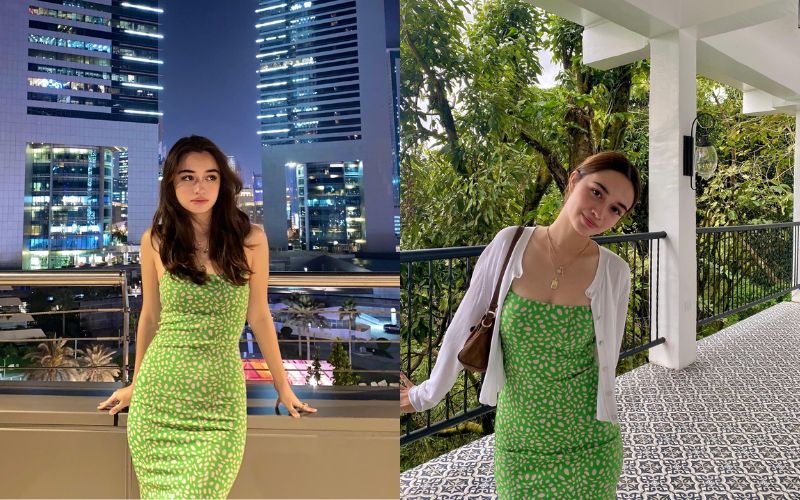 3. Bella Racelis
Bella Racelis was recently spotted wearing this dress from Mango as she strolled around town. One advantage of owning the bare essentials like little black dresses is that they're so easy to rewear over the years. Here she is wearing the same LBD back in 2022.
ADVERTISEMENT - CONTINUE READING BELOW