While wearing fur—faux only, please—seems to be a reasonable, time-tested holiday style option, dressing yourself in feathers presents itself as a viable option when wanting to be #extra in the tropics. And why not? Plumage, the three-dimensional kind, offers instant glamour to the wearer minus fur's cold weather requirement. (Fringe is good, too, but don't you think that was more a 2017 thing?)
And the universe agrees: Recent runway presentations in Manila and the world's fashion capitals and star-sightings at the red carpet confirm that feathers are indeed having a moment. All the more reason to get your dark, mysterious Black Swan or light and bubbly Victoria's Secret angel on, depending on your holiday mood.
ADVERTISEMENT - CONTINUE READING BELOW
ADVERTISEMENT - CONTINUE READING BELOW
Everyone from Lady Gaga to Kitty Pong (Crazy Rich Asians' Fiona Xie) and outgoing angel Adriana Lima has gotten on the feather trend, and so should you.
To make your wardrobe planning more exciting, we took it upon ourselves to list your most important commitments and celebrations in the coming weeks and suggested the right feather item for each. Have fun!
ADVERTISEMENT - CONTINUE READING BELOW
1. Church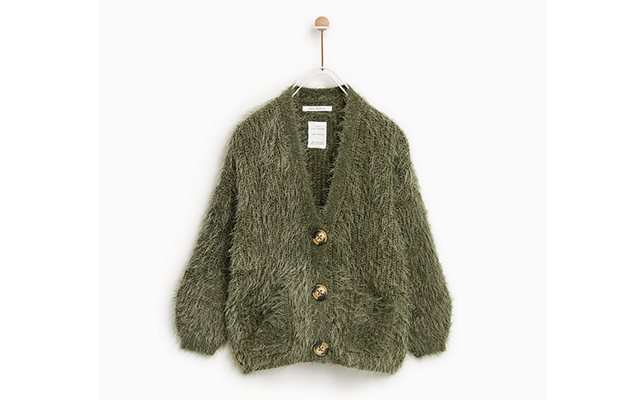 Feather effect cardigan, P1595, ZARA, zara.com
An ode to Mandy Moore's good Christian Girl Jamie Sullivan in the book-turned-movie, A Walk to Remember, we recommend a fuzzy cardigan that you can wear or take off depending on how cold the AC situation is—but make it fashion.
ADVERTISEMENT - CONTINUE READING BELOW
2. That ubiquitous December wedding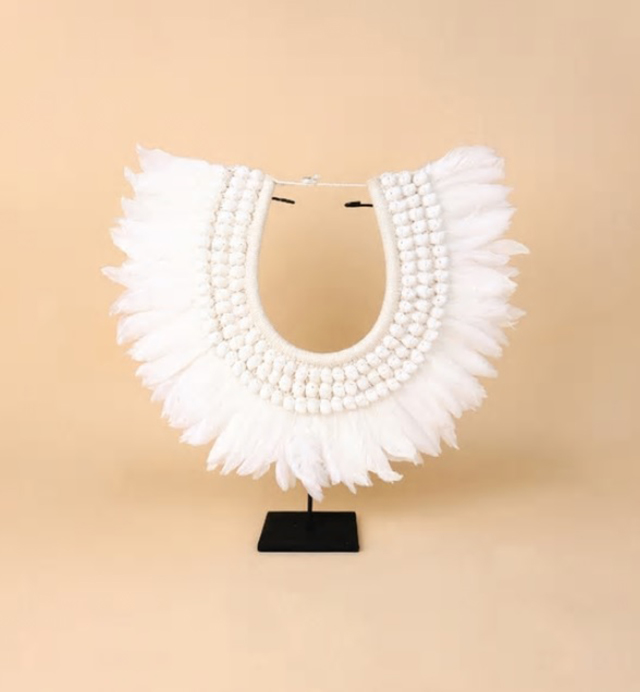 This neck piece adds just the right jolt of style energy to your rotation of wedding guest threads. It gives your LBD a lift, makes your tube dress lavish, and softens the most dress shirt-and-trouser ensembles. On other days, you can wear it with a plain white tee and denim shorts, and off you go!
ADVERTISEMENT - CONTINUE READING BELOW
3. Last-minute Christmas shopping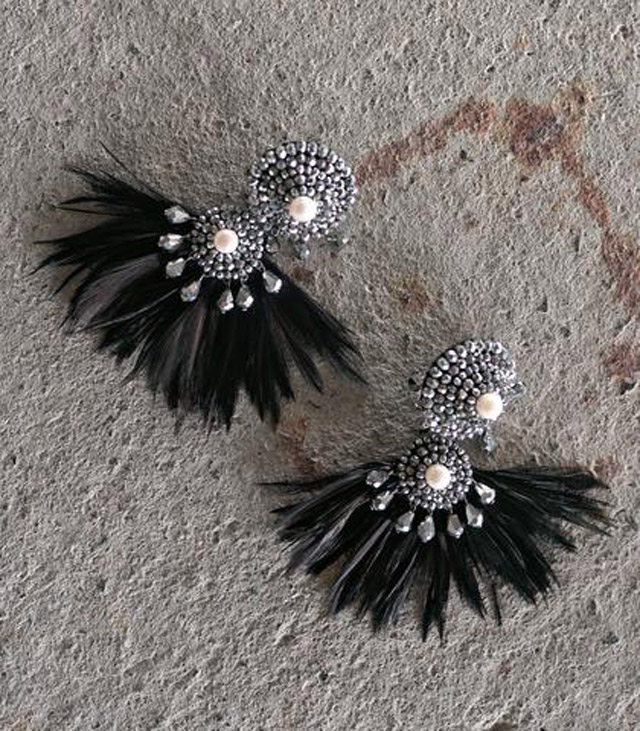 Abrina two-way earrings, P5500, SEEK THE UNIQ, seektheuniq.com
If shopping is a sport, holiday shopping is its extreme version. For such a herculean undertaking, we like to dress up for it the way we do during pullouts and shoots—with as least embellishment as possible and a loose silhouette to better explore every nook and cranny with ease. But these earrings? They don't get in the way.
4. Christmas Day
ADVERTISEMENT - CONTINUE READING BELOW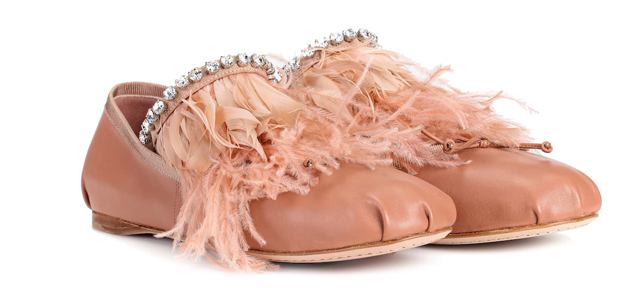 Feather-trimmed ballerinas, € 303 plus shipping and taxes, MIU MIU, mytheresa.com
The 25th of December is usually peppered with things to do from day to night: breakfast, lunch, and dinner in different places and with different company, coffee dates, and film fest viewings at a moment's notice, and unplanned yet plausible reunions with long-lost friends. If only for Christmas day's "anything goes" vibe, you'll need to be on your toes a lot, and stylishly.
ADVERTISEMENT - CONTINUE READING BELOW
5. GNO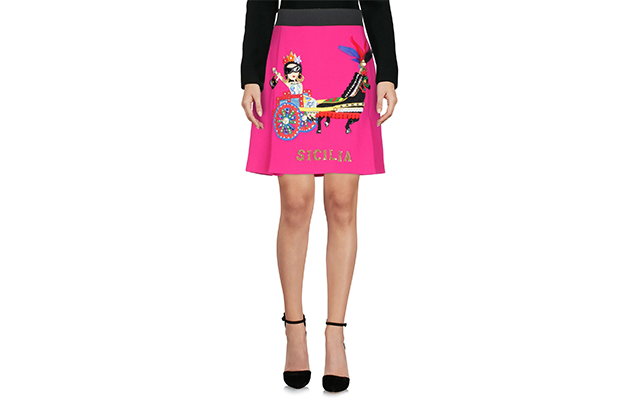 Knee length skirt, $443, DOLCE & GABBANA, yoox.com
Add more fun to your holiday gathering with the girls by wearing this hot pink skirt with shoes made for dancing and a top that can take you from cocktails to dinner to dancing to early morning coffee at the Pen.
6. Christmas eve dinner
ADVERTISEMENT - CONTINUE READING BELOW
Mindanao beaded top with feather details, price unavailable, RHETT EALA, www.rhetteala.net
If Christmas day is a fashion moment from the waist down, Christmas eve is an affair from the waist up. You will spend a lot of time sitting: eating with gusto, waiting for your name to be called during gift-giving, and playing with nieces and nephews who park at your lap. Make sure you stand out even while planted on your seat.
ADVERTISEMENT - CONTINUE READING BELOW
7. Annual family reunion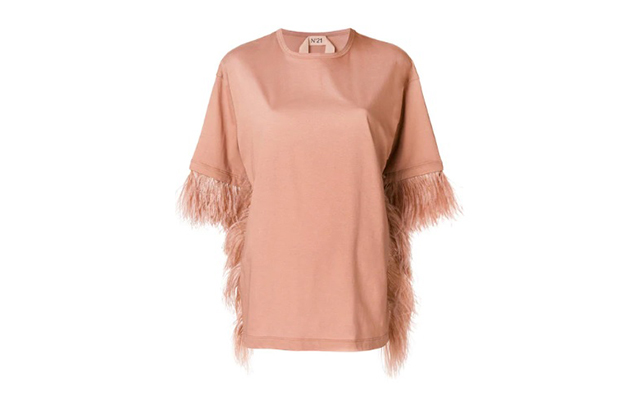 Feather-trimmed oversized shirt, $494, N°21, farfetch.com
This feathered piece actually does you a lot of favors. It is embellished enough to make you stand out in a sea of plain-dressing cousins, classy enough to get you compliments, and roomy enough to allow you a second, third serving of your tita's best dishes.
ADVERTISEMENT - CONTINUE READING BELOW
8. A day trip out of town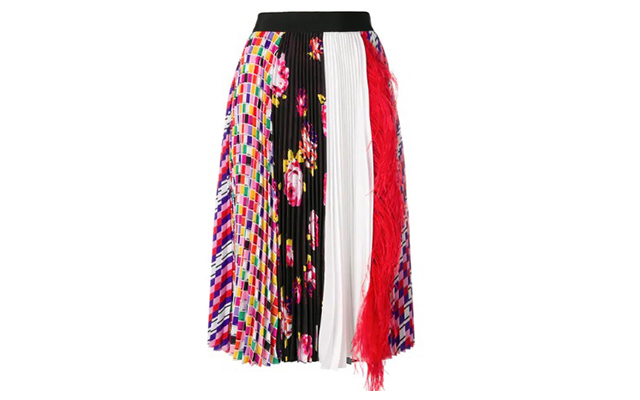 Whether you're hitting the beach in a bikini top or driving uphill to take advantage of cooler climes in a sweater, consider the charm of this multi-print skirt when planning your arrival OOTD. It is will also surely liven things up at the office come mid-January when the holiday spirit dies down.
ADVERTISEMENT - CONTINUE READING BELOW
9. Last working day before Christmas break/drinks with the team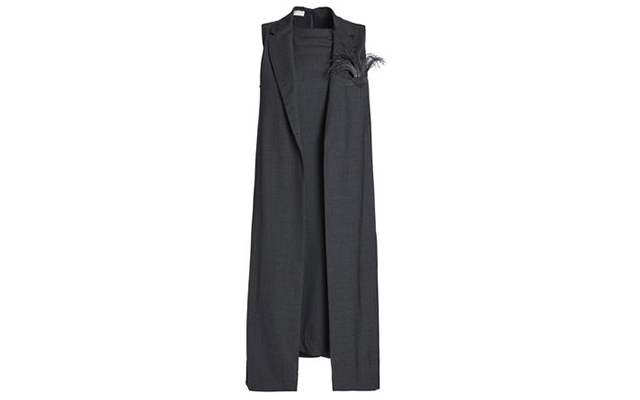 Feather-embellished wool vest, $786, BRUNO CUCINELLI, theoutnet.com
Forget "business in the front, party at the back." This vest captures the same dressing philosophy but in another way. The length makes it apt from the boardroom to the bar and the feather badge on the chest promises a "party in the pocket."
ADVERTISEMENT - CONTINUE READING BELOW
10. A quick jaunt overseas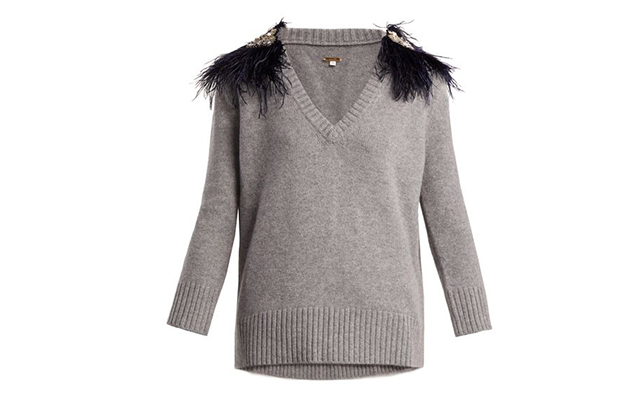 Feather-trimmed cashmere sweater, €845, JOHANNA ORTIZ, mytheresa.com
A trip to layering-friendly Hong Kong or Taiwan is doable during the holiday break—and so is strolling SoHo or Tianmu in feathers and cashmere. Leave the sweater's feather accent be and go coat-free by piling on your thermals instead.
ADVERTISEMENT - CONTINUE READING BELOW
11. Year-end date night with the SO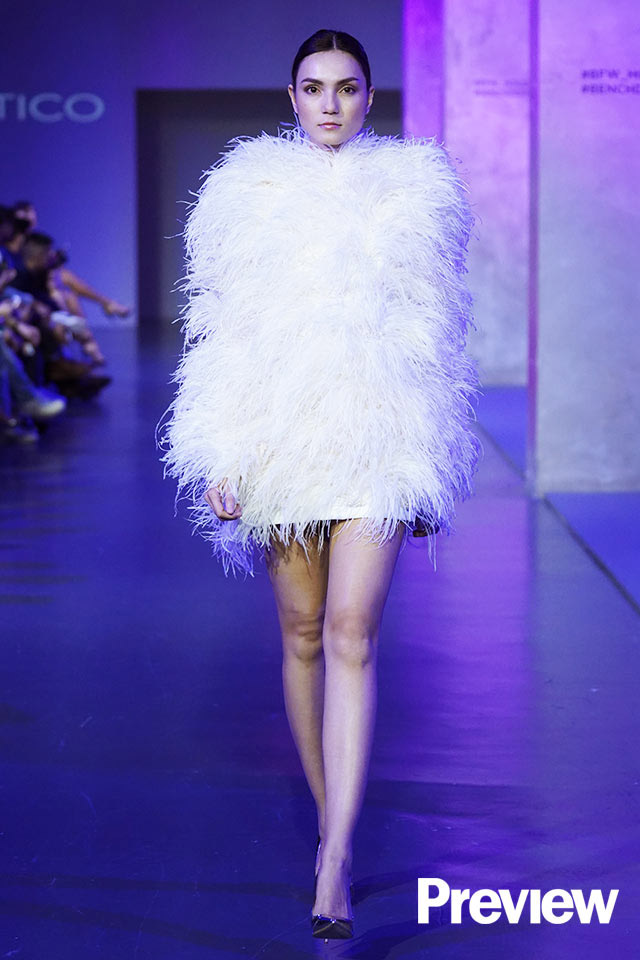 Feathered mini-dress, price unavailable, DENNIS LUSTICO, Lustico
Eat, drink, dance, and reminisce the year that went by with the love of your life in this attention-grabbing, luxurious minidress. Surely, all eyes will be on you—and that is something your SO must understand.
ADVERTISEMENT - CONTINUE READING BELOW
12. New Year's Eve party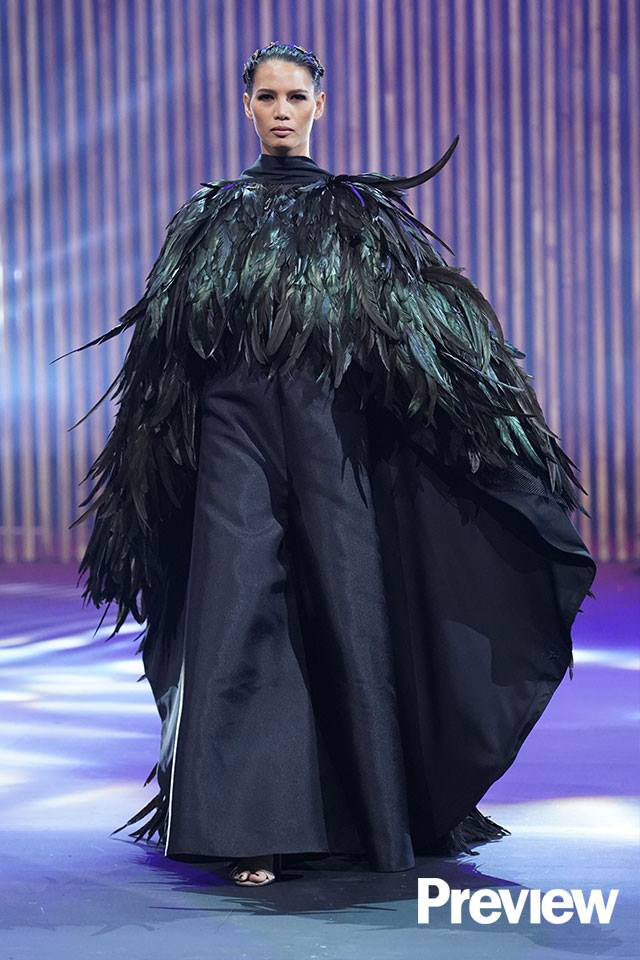 Feathered dress, price unavailable, RAJO LAUREL, rajolaurel.com
Whether 2018 has been a good or bad year for you, New Year's Eve is the perfect time to fly away from the past and into the future. Do so in unabashed style and a ton of feathers that scream, "I am a fashion queen; get me out of here!"