Every fashion girl who took the time to read Kevin Kwan's best-sellers, Crazy Rich Asians and its sequel China Rich Girlfriend, would have to agree with us when we say that Astrid Leong is the fashion girl all fashion girls hope to be. She may have an insane love life and an even crazier family, but where fashion is concerned, this Singaporean beauty is always on point. Sure, there were other fashion icons in the story like Araminta Lee and Colette Bing, but Astrid was always on a whole other level. Not because of her physical beauty or her family's riches, but because of her taste. Below are a few lessons we learned from the woman of fiction whose character reminds us that you don't have to be crazy rich to have style.
1. Just because something is expensive doesn't automatically make it classy.
Her jeweler Stephen Chia once said in the book "she cared about the quality of stones, but she couldn't have cared less about the size and was never interested in ostentatious pieces." There were so many instances where Astrid taught us this lesson in jewelry, like that time Charlie Wu proposed with a thirty-nine-carat diamond solitaire engagement ring and she threw it in the slopes because she found it too vulgar, or that time she said this: "The thing about those earrings (VBH drop earrings so big, they made her look like Pocahontas) was that they looked over the top, everyone would think they're costume jewelry. They actually dress down the whole outfit." Ladies, a classic stud can take you a long way.
2. That said, simplicity is key.
She wore a cheongsam to the wedding of the year when everyone expected her to parade one of her priceless couture possessions. In the end, she got even more attention for it because simplicity will trump extravagance. Always.
3. There's nothing wrong with repeating clothes.
Astrid wore the same Gaultier majorelle-blue sleeveless halter-neck dress with gold cuff bracelets to every wedding she attended in the book. It may have been because she felt bad about that one time people raved about her dress in front of the bride and vowed to wear one dress since. But it only shows that dresses, especially custom-made or dressy pieces you spend so much on, can be reused. Just play with the styling!
4. Trust your taste.
Even from her teen years, Astrid has always been described as that girl who wore Margiela when people didn't really give a damn about her yet. "While other girls became mad for head-to-toe designer brands, Astrid was the first to wear a vintage Saint Laurent Le Smoking jacket with three-dollar batik shorts bought off a beach vendor in Bali, the first to wear the Antwerp Six, and the first to bring home a pair of red-heeled stilettos from some Parisian shoe maker named Christian." If you see something you like, go for it! The thing with truly stylish people is that they don't wait for trends to come out before they shop; they set the trends.
ADVERTISEMENT - CONTINUE READING BELOW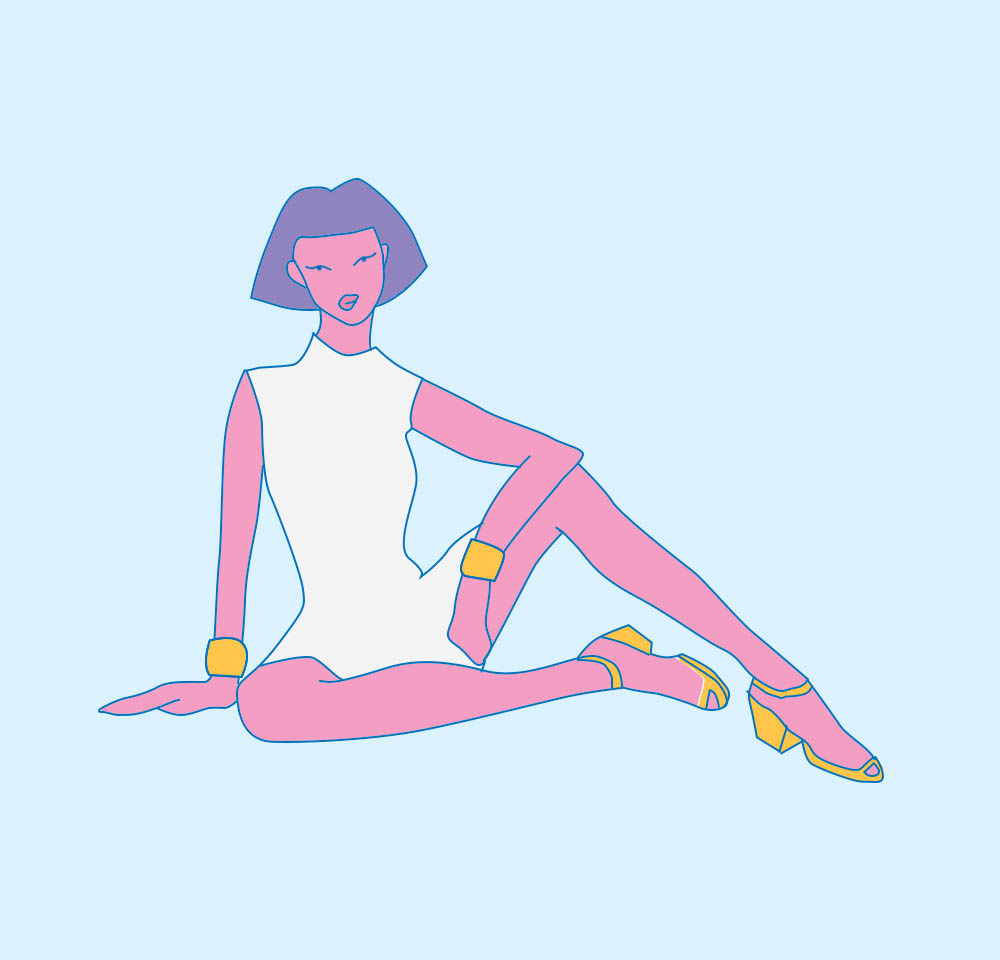 5. Mix your high and low end pieces!
We can't forget that time she made a splash in Paris when she arrived wearing the most beautiful white pleated dress both girls like Colette and boys like Carlton couldn't stop staring at. Colette's reaction was priceless when Astrid revealed she just bought it from Zara. It doesn't matter whether you shop from thrift stores, small boutiques on the side streets of Harajuku, fast fashion labels, or designers, what matters is how you carry your clothes.
6. Never dress for anyone else but yourself.
Remember that time in book two when her husband Michael asked her to change her outfit for him, and she did so out of love? It proved to be the wrong decision because it obviously backfired and caused some serious damage to their relationship. You have to read the book to fully understand the scenario, but point is that you know your style better than anyone else, never allow anyone (especially a boyfriend) to dictate what you can or cannot wear.
7. Be humble and never ever brag about your purchases.
If you feel the need to tell people all the details of what you are wearing and how much it cost you, you're clearly dressing up for them. Well, that and for IG likes. Dress up for yourself! After all, fashion is a form of expression.
We are dying to read more about her in the third book! Cannot. Wait.
ADVERTISEMENT - CONTINUE READING BELOW
Illustrations by Gab Gutierrez
Related Stories from Preview.ph
Hey, Preview readers! Follow us on Facebook, Instagram, YouTube, Tiktok, and Twitter to stay up to speed on all things trendy and creative. We'll curate the most stylish feed for you!