I never really gave much thought to aging until it started to make its unmistakable presence felt in my mid-30s. Overnight, the freckles showed up to remind me of all my carefree "what-is-sunblock?" days. My body was holding on to fat more than it did in the past. The consequences of all my bad food choices were coming back to haunt me. When you're in your 20s, you diet to look good, when you're in your 30s and 40s, you eat better to stay alive! It all starts to get a whole lot more serious.
In the past, the state of your puson was a matter of life or death during swimsuit season. Now your blood sugar and blood pressure really do spell life or death. Suddenly, dressing up isn't so much fun anymore. Life is serious. You lose touch with who you are because you get too busy with the kids, work, life. In the morning, you automatically reach for the comfiest (most boring) items in your closet because you think the fun has been had and it's all downhill from here.
ADVERTISEMENT - CONTINUE READING BELOW
I thought I had to tone down, too. I was always quite daring and vampy with my clothing—a little leg here, too much cleavage there. I was having fun. When I reached my mid-30s, I suddenly became more conscious about what a woman my age should and shouldn't be wearing.
CONTINUE READING BELOW
Recommended Videos
Moving on to life's next chapters naturally call for changes in your life, including your wardrobe. Where slinky party dresses used to be now sit PTC-appropriate shift dresses. Don't get me wrong, I love the timeless appeal of a well-made shift dress, but you see, I thought that along with the changes, I thought I had to tone myself down, too. Mellow down the carefree, I-don't-care-what-you-think side of me. And that was a mistake. So many life events force a woman to re-evaluate herself—marriage, childbirth, motherhood, getting older, and along the way, we get confused and lose touch with who we are. Some things need to change, some things need to stay the same.
ADVERTISEMENT - CONTINUE READING BELOW
Take everyone else out of the equation and just have yourself on the page. Who is this woman, independent of her family, friends, and job? What do you enjoy doing? What gives you joy? What makes you happy? What makes you feel good? Get in touch with yourself again. Have fun, make friends, and reacquaint yourself with your fab 40s self. I just recently made friends again with 43-year-old me and we've been having a blast dressing up! Here are five things I'm enjoying wearing all over again.
Cropped Tops
Yes, I bid them farewell in my 30s, already too late a goodbye for most people, but I recently revisited them again because they go so well with my favorite high-waist trousers! If you wore them in the past with low-rise jeans or daisy dukes, reinvent them this time around with tailored pants or pleated A-line skirts. Chic and perfect for the summer months.
ADVERTISEMENT - CONTINUE READING BELOW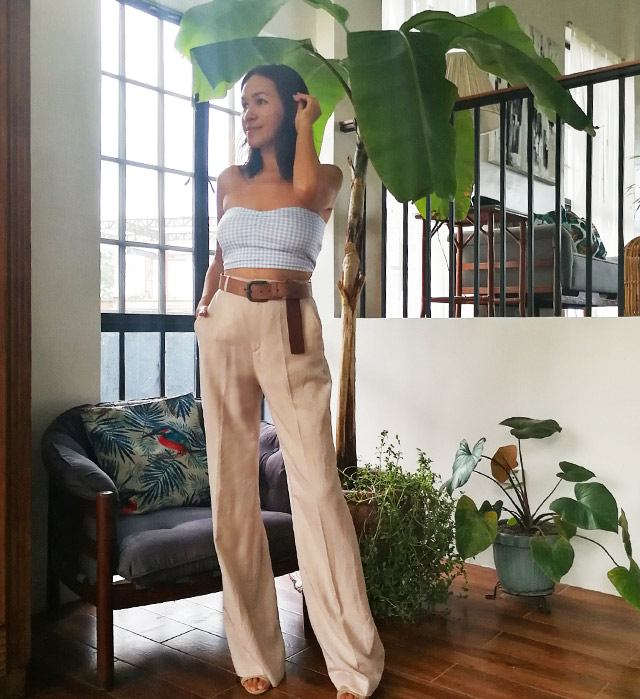 Bows
I always thought bows were for giggly-eight-year-old-girls and their fluffy, pink birthday dresses, but in your 40s, they give a fun and feminine touch to simple outfits. They look especially well with streamlined cuts and monochromatic outfits.
ADVERTISEMENT - CONTINUE READING BELOW

Print on Print on Print
There used to be so many rules on how to wear print but I say just have fun with them! As long as you and your friends don't get nausea from your print combinations, then you're good to go.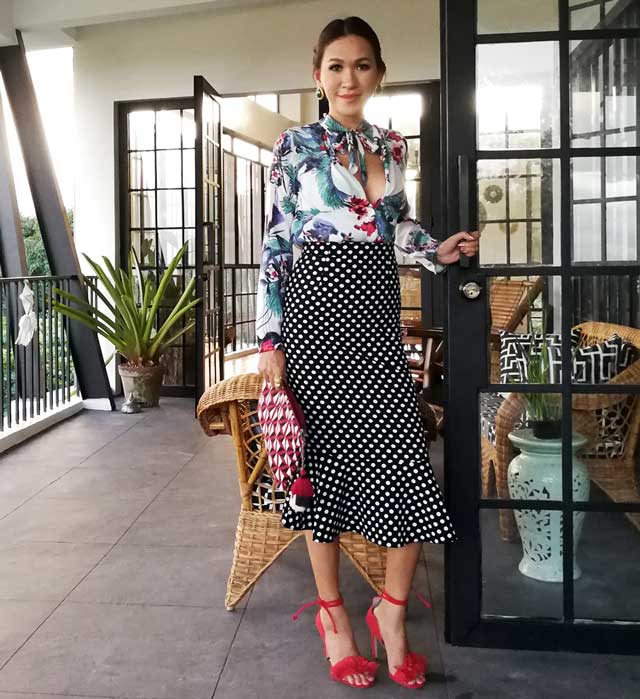 ADVERTISEMENT - CONTINUE READING BELOW
Shorts
I'm not talking about those short-shorts that are shorter than your underwear. I also don't mean those baggy shorts that your husband can wear. I'm talking about high-waist, tailored shorts made from nice fabrics that look great with sneakers or low-heels. You can add a blazer and a bold belt for more polish.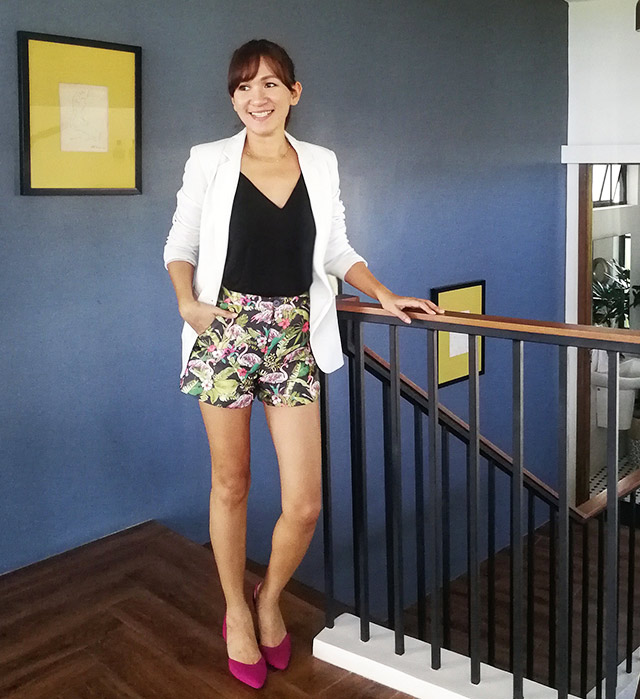 ADVERTISEMENT - CONTINUE READING BELOW
Sexy Swimwear
Swimsuits are tricky no matter what your age is. You need to find the best cut for your body type and your lifestyle. I've found that for my body type, maillots with plunging necklines or high-waist bikinis work best. What do you love about your body? Highlight that area. Covering-up in a giant tee with your swimsuit underneath is sad. I'm so inspired by my sister because she's plus-size and boy can she rock a plunging maillot! There's nothing hotter than a woman who loves and celebrates herself.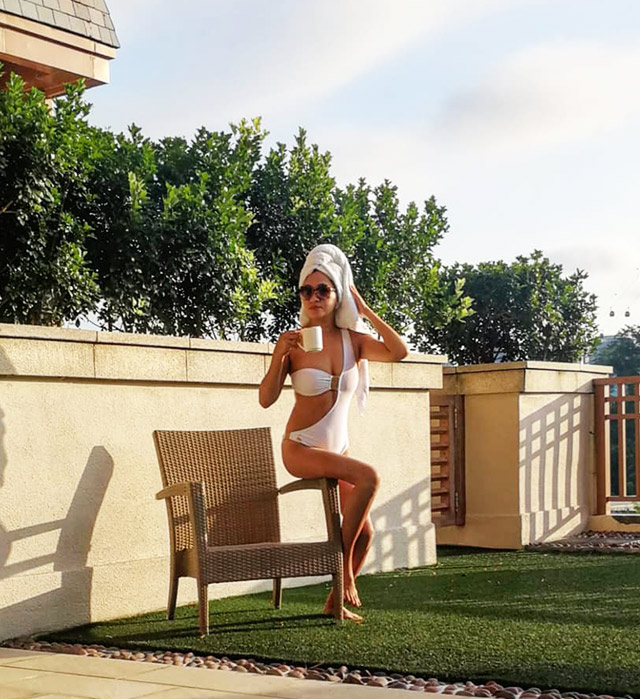 ADVERTISEMENT - CONTINUE READING BELOW
Whenever my friends and I get together, we always talk about how much time we wasted in our 20s and 30s complaining and worrying about our bodies. When we look at our old photos, we all looked great but we were all so insecure. Now, in my 40s, I am finally celebrating myself. With age comes acceptance, but more than that, there is deep appreciation for all that I was, am, and will be.
Embrace and celebrate who you are. Don't be the one to hold yourself back. Strive to become that woman in her 70s who looks back at old photos of herself in her 40s and thinks, "Yep, I still got it." The years may add or take away from your face and body, but the fire in you and your spirit, those are ageless.
Related Stories from Preview.ph
Hey, Preview readers! Follow us on Facebook, Instagram, YouTube, Tiktok, and Twitter to stay up to speed on all things trendy and creative. We'll curate the most stylish feed for you!